Newscast for Wednesday, February 16, 2011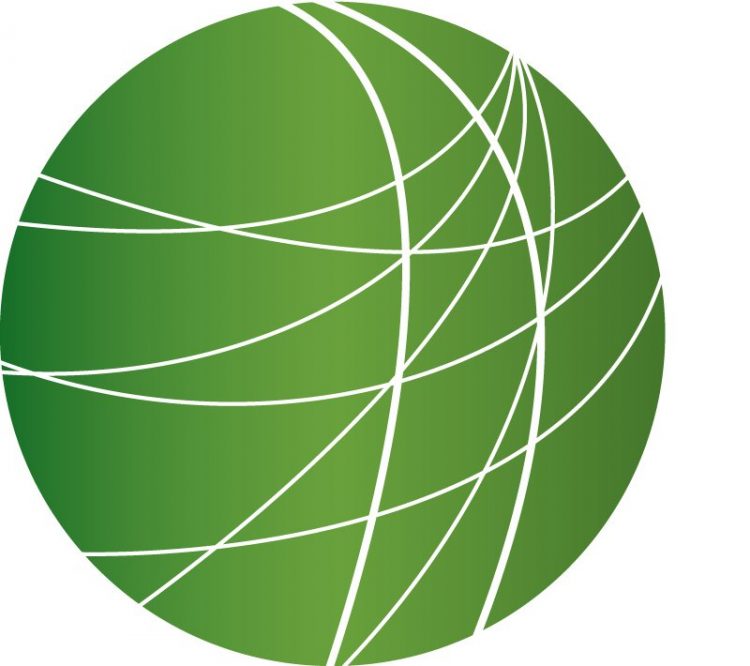 Protests break out in Libya and continue in Bahrain and Yemen
Hundreds of people remain stranded at the Egypt-Gaza Rafah border crossing
Thousands protest in Wisconsin against a plan to ditch collective bargaining rights
A proposed South Dakota bill that could make killing abortion doctors justifiable homicide
Republicans push to block FCC's net neutrality ruling
The impressive PATH homeless shelter in Los Angeles
HEADLINES
House passes 90-day extension of Patriot Act
The US House once again took up the reauthorization of the Patriot Act today, passing the Senate version. Earlier this week, the House passed a 10-month extension. But yesterday the Senate passed a version that only extended for 90 days. California Republican David Drier supported the Senate version.
"In ensuring that we don't see the expiration of these very important three provisions of the Patriot Act, I'm going to urge my colleagues to support this rule."
The three provisions are the so-called "lone wolf" provision, which allows monitoring of foreign nations not connected to terrorist organizations; a provision that allows searchers access to "any tangible thing" related to a terrorism suspect; and the "roving wiretap provision," which Colorado Democrat Jared Polis questioned for lack of oversight.
"There's nothing to restrict it from being used to tap the phones of an entire neighborhood, and entire block, and entire city. Has it been used for that? I don't know, because we haven't had yet a classified briefing on this matter."
The three-month extension passed 254 to 176, largely along party lines.
Seattle police officer not charged in shooting of woodcarver
A Seattle police officer who shot and killed a Native American woodcarver will not be charged. A King County prosecutor announced today that Officer Ian Birk did not act with malice or criminal intent in the shooting of John Williams. The Seattle Police Department has not issued its findings, but unnamed sources told the Seattle Times that it will likely rule against the officer, possibly leading to disciplinary action or his firing.
Florida rejects high-speed rail funding
Florida's Republican Governor today rejected federal funding for a bullet train in Florida. From WMNF in Tampa, Seán Kinane reports.
Reporter:
The Obama administration had promised more than two billion dollars to construct a high-speed rail line connecting Tampa to Orlando. But Wednesday morning, Florida Governor Rick Scott said he is telling Washington to keep its money – the train won't be built.
"President Obama's high-speed rail program is not the answer to Florida's economic recovery. We must make investments in areas where we will get a return for the shareholders – Florida's taxpayers."
But critics say the Governor is being shortsighted. Phil Compton is the region's representative for the Sierra Club.
"High-speed rail would have created jobs and provided our state with an oil-free transportation option."
When Republican governors in Ohio and Wisconsin rejected high-speed rail funding, it was disbursed to other states. That means states that accept the funds, such as California, could benefit from the Florida Governor's decision to reject the funding. Seán Kinane, FSRN, Tampa.
Rohingya from Myanmar found adrift, starved
A boat carrying 129 starving and dehydrated Rohingya has been found adrift off the coast of Indonesia. The Muslim Rohingya are an ethnic minority in Myanmar, who are not considered citizens. The men on the boat told the authorities who found them they had been subject to abuse by the military junta.  The men had been at sea for nearly three weeks. No regional government has offered them refugee status. They are being detained by the Indonesian government until their case is decided.
FEATURES
Protests break out in Libya and continue in Bahrain and Yemen
Anti-government protests continue to grow in the Middle East and North Africa, and have now spread to Libya. Last night and today, demonstrations took place in Benghazi, the country's second largest city. Dozens were injured after police started attacking demonstrators. A video posted by the BBC shows crowds running from repeated gun fire and one person bloodied in the attack. Anti-Gadhafi sentiment is growing, after successful demonstrations in neighboring Tunisia and Egypt brought those country's leaders down. Gadhafi has been in power for 41 years. Large protests calling for his resignation are planned for Thursday.
Meanwhile, in Manama, Bahrain demonstrators set up a camp in the city's Pearl Square, and rallies continued today following a crackdown by police and the killing of two protesters. The New York Times columnist Nicholas Kristof, who's in the capital Manama, told CNN their demands are changing:
"Initially they talked about wanting more democracy and to have political prisoners released.  They were really outraged at the government's brutality towards the peaceful protest earlier in the week and at those two deaths so increasingly they're calling for, essentially, the overthrow of the ruling family and the conversion of Bahrain into a real constitutional monarchy in which the king would reign but not rule."
Protests also continued today in Yemen for the sixth straight day. According to the Guardian at least one demonstrator was killed in the capital Sana'a, and violence erupted between groups after pro-government supporters arrived on buses with batons and daggers. In Taiz, an estimated 2500 people have been occupying the main square around the clock since Friday. Organizers say they've ordered tents and set up media committees and will stay there until President Saleh steps down.
And in Iran, both pro and anti-government demonstrators marched through the streets of Tehran to honor the death of an art student, Saane Zhaleh, during large rallies on Monday. According to the opposition website Kaleme, police also arrested students at Tehran University. This follows calls on Tuesday for the execution of opposition leaders.
Hundreds of people remain stranded at the Egypt-Gaza Rafah border crossing
In Egypt, the Health Ministry released revised numbers of protesters killed since January 25th. Officials say at least 365 civilians died and an estimated 5500 were injured. Also today, the ruling Military Council urged people to go back to work, in an effort to stop a wave of labor strikes that began over the weekend. Another unresolved issue is Egypt's border with the Gaza Strip. During the uprising, the Rafah border crossing connecting Egypt to Gaza was closed. Because of that, even now, hundreds of Palestinians are still stranded in Egypt, and others inside Gaza can't cross the border. Some of those affected are Palestinians in need of medical care. FSRN's Rami Almeghari has more.
Thousands protest in Wisconsin against a plan to ditch collective bargaining rights
In Wisconsin, tens of thousands of people have descended on the state capitol, rallying outside and occupying the Capitol Rotunda. Teachers, parole officers, state workers, students, industrial union members, service workers, firefighters, and others are protesting Republican Governor Scott Walker's proposal to reduce benefits for state and municipal workers and eliminate their collective bargaining rights. The Madison school district had to cancel classes today because so many teachers called in sick. FSRN's Nathan Moore files this report from Madison.
A proposed South Dakota bill that could make killing abortion doctors justifiable homicide
Lawmakers in South Dakota are considering a bill that would expand that State's existing definition of justifiable homicide. The law would make it legal to kill people who are attempting to harm a fetus. And opponents say, this could open the door to the possible justifiable murder of abortion providers. The proposal has passed a committee vote, and on the floor of the South Dakota's Republican dominated House, it's expected to be approved. For more on this proposed bill we go to Talcott Camp, Deputy Director of the American Civil Liberties Union's Reproductive Freedom Project.
Republicans push to block FCC's net neutrality ruling
The Chair of the Federal Communication Commission appeared before a Congressional panel today defending a recent decision that governs net neutrality, the principle that governments and internet service providers place no restrictions on access to the web. But Republicans opposed to the FCC's decision are doing everything they can to block it. FSRN's Leigh Ann Caldwell reports.
The impressive PATH homeless shelter in Los Angeles
If you went looking for a homeless shelter in Los Angeles, you would probably pass by the impressive building belonging to PATH, or People Assisting the Homeless. With its colorful pillars and modern architecture, it does not look like a shelter. It's also different on the interior. The three-story, 40-thousand square foot building is called a mall because it's where the homeless can actually go shopping for services, from computer lessons to medical appointments.  FSRN's Lena Nozizwe recently visited PATH in Los Angeles and brings us the voices of those involved: Gary Stearley, Sheila Robertson, William Young, Joel John Roberts-CEO of PATH, and Vickie Henderson.