Newscast for Thursday, February 3, 2011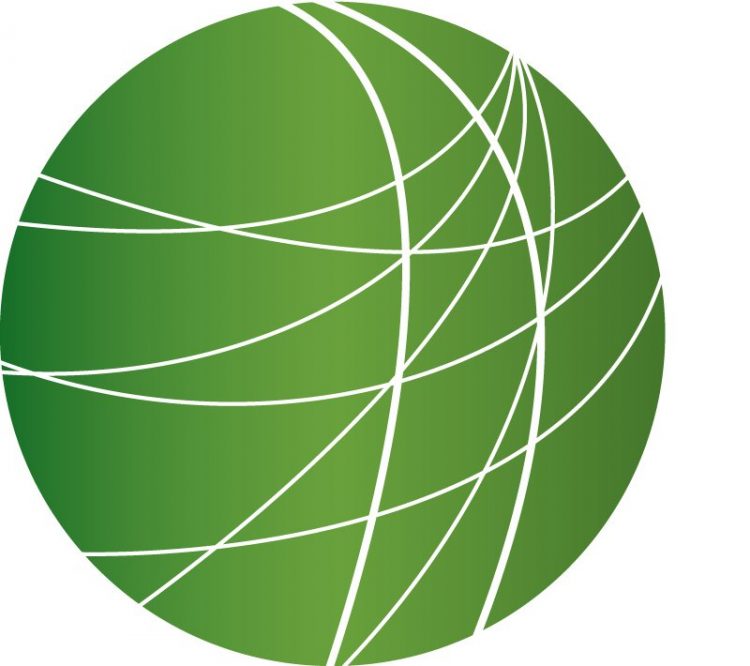 The Egyptian government continues its crackdown on activists
Egyptian blogger Wael Khalil discusses what opposition activists have planned next
Hundreds of academics call for a radical change to US Middle East foreign policy
Violence in Thailand causes a rising civilian death toll
An Alabama county challenges the Voting Rights Act
HEADLINES
Anti-government protest threaten to spread to Zimbabwe
Accusations are flying in Zimbabwe today, with supporters of President Robert Mugabe accusing Prime Minister Morgan Tsvangirai of inciting anti-government uprisings. Tsvangirai supporters, in turn, say they have been subject to attacks from Mugabe backers that have left several people in the hospital. Clashes broke out in the capital on Monday and peaked yesterday when protesters moved in on the Harare city council headquarters. Conditions are calmer today.
Candidates set for Haiti run-off election
Widely anticipated riots failed to materialize in Haiti today after the country's electoral council decided which two presidential candidates will compete in a March 20 runoff. FSRN's Ansel Herz has the update.
Reporter:
Right-leaning candidates Mirlande Manigat and Michel Martelly received the most votes in November's flawed election according to the Council. Last night's announcement was a reversal of initial results, which had Manigat facing Jude Celestin, the government-backed candidate. There were intense protests by Martelly supporters, then a report from the Organization of American States recommending Celestin be dropped from the race. In that election, only about 20% of Haiti's registered voters went to the polls. At least 12 of the 19 presidential candidates called for the election to be annulled and restarted. Observers say the new government is likely to struggle for popular legitimacy. Ansel Herz, FSRN, Port-au-Prince.
Accused US murderer held by Pakistani court
Pakistani authorities continue to hold a US contractor accused of murdering two Pakistani men. The American, Raymond Davis, says he shot the men in self-defense during an attempted car jacking. A Pakistani court ruled today to extend Davis' detention by eight days while the investigation continues. The US says Davis is a diplomat, but the court in Lahore is challenging that, trying to keep jurisdiction over the case.
Leadership changes in Myanmar viewed as insignificant to real reform
After last year's internationally criticized elections failed to bring democratic change to the military-controlled government of Myanmar, the country's Parliament has nominated three candidates to hold the Presidency – all of whom are loyal to the junta. No matter who is chosen to take the top role, analysts say no real change will likely occur. It's believed that the current leader, General Than Shwe, will likely continue to rule from behind the scenes.
Bernanke links true economic recovery to job growth
Federal Reserve Chair Ben Bernanke addressed the US economic situation today, giving a sober outlook for job growth.
"Without the growth likely to be moderate for a while, and with employers reportedly still reluctant to add to their payrolls, it will be several years before the unemployment rate has returned to a more normal level. Until we see a sustained period of stronger job creation, we cannot consider the recovery to be truly established."
He says he expects economic growth to continue. But traditional Fed methods of stimulating the economy – namely lowering interest rates – are not currently available because interest rates are already historically low. Bernanke says it is instead looking at other methods, including a plan to purchase securities later this year.
Senate Republicans fail on Health Care repeal
Senate Republicans failed to push through a repeal of the Affordable Care Act. The repeal effort failed in a 51-47 vote along party lines. This means Republican efforts to usher in a complete health care repeal are defeated, but smaller measures designed to chip away at the Care Act will likely make their way to vote in the coming months.
FEATURES
The Egyptian government continues its crackdown on activists
Fears are growing in Egypt after a second day of violent attacks on opposition demonstrators and journalists.  In the capital at least 12 have been killed and more than 1000 injured over the last 24 hours. Cairo's Tahrir Square and surrounding streets have become a revolutionary stronghold, where opposition activists defend themselves behind makeshift barricades from groups of men wielding fists, knives, sticks and molotov cocktails. In one incident captured on video, a police van speeds into a crowd of people peacefully assembling, running over several of them.  The bystanders rush to aid the injured, while the man shooting the video and those around him starting chanting. In what appears to be an organized crackdown, a growing number of journalists, human rights activists, lawyers and professors have been arrested or are reporting missing. One of those temporarily detained today was Egyptian activist and blogger Sandmonkey, who was ambushed in his car and beaten by police. In an interview yesterday, he told Roger Simon with Pajamas Media that demonstrators have been committed to non-violence:
"In any of those demonstrations, or even in Tahrir, there wasn't one case of harassment, when someone tried to even like grab a piece of rock or like (inaudible) with them in the protest, the people would take the (inaudible) off them and remind them that this was a peaceful protest.  From the beginning we were unarmed and unwilling to fight anybody, you know, we were just going to make an example, you know, all the people, who are using the violence against us."
Attacks continued throughout the day, despite a pledge from Egypt's new Prime Minister Ahmed Shafiq to investigate and punish those involved. Even with the threat of violence, many opposition activists vow to continue demonstrating until President Mubarak resigns.
Egyptian blogger Wael Khalil discusses what opposition activists have planned next
Blogger Wael Khalil has been in the streets for over a week. He spoke to FSRN's Lilian Boctor about what opposition activists have planned next.
Demonstrations also took place in Yemen today – the second time in less than a week. An estimated 20,000 gathered near a university in the capital Sana'a, calling for the immediate end to the three decade long regime of President Ali Abdullah Saleh. In a smaller rally in Liberation Square, thousands of Saleh supporters also demonstrated. This follows the President's announcement yesterday that he neither he or nor his son would run for re-election in 2013. The rallies were largely peaceful, but there were reports of several injured.
Hundreds of academics call for a radical change to US Middle East foreign policy
Academics and political analysts, mainly from the US, have signed a statement calling on President Obama to uphold democratic values and change U.S. foreign policy in the Middle East. The letter says the President should undertake a, quote: "comprehensive review of US foreign policy on the major grievances voiced by the democratic opposition in Egypt and all other societies of the region." Josh Stacher is a Middle East specialist and Assistant Professor of Political Science at Kent State University. He's one of the signatories who crafted this letter and says about six hundred academics have now signed – and Professor Stacher is with me now.
Violence in Thailand causes a rising civilian death toll
Violence in Thailand's southern provinces shows no sign of ending following an attack today that left a number of Buddhists dead and injured. Although the government claims attacks over the past year decreased many are concerned about the rising death toll of mostly civilians and government workers. FSRN's Ron Corben reports.
An Alabama county challenges the Voting Rights Act
In Washington DC, a District Judge has heard a challenge to the decades old Voting Rights Act. The case involves a county in Alabama, which has become the latest jurisdiction to pose a challenge to the law that prohibits discrimination at the voting booth. FSRN's Leigh Ann Caldwell reports.