Newscast for Tuesday, February 1, 2011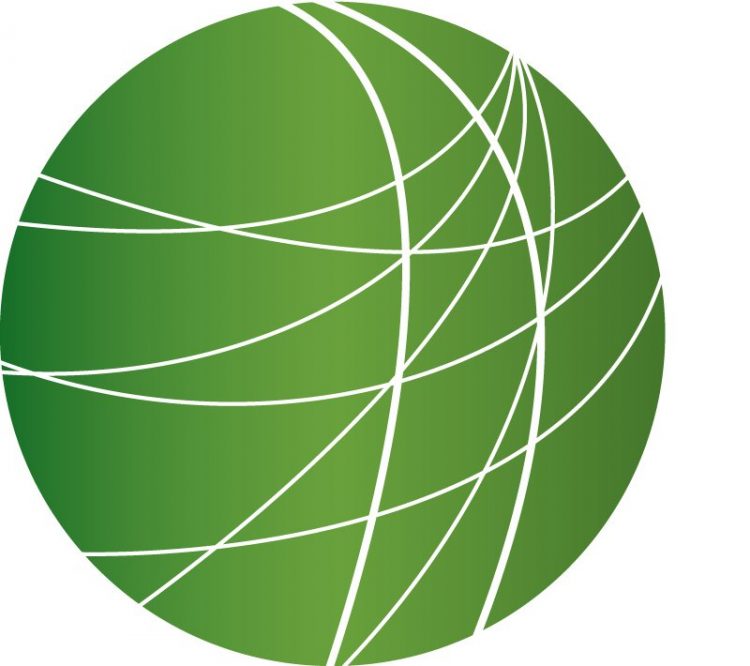 Egypt's President Hosni Mubarak announces he'll step down after elections
The army and the police in Egyptian politics
Jordan's King Abdullah dismisses the government and appoints a new Prime Minister
The political battle in the US over healthcare reform moves to the appeals court
HEADLINES
US Rep. Wassermen says proposed law a "violent act against women"
US Congress member Debbie Wassermen Schultz says a bill recently introduced and co-sponsored by 173 representatives constitutes a "violent act against women." The No Taxpayer Funding for Abortion Act would prevent federal aid for pregnancy termination in cases of drugged rape, many statutory rapes, and rapes in which the victim was too afraid to fight back. Speaker of the House, Rep. John Boehner calls the bill "common sense legislation."
"…it's one of our highest legislative priorities, and as such I've directed it receive the designation of H.R. 3."
H.R. 3 would also increase the cost of insurance to businesses that choose to offer employees policies that cover abortions.
Civil unions legal in Illinois
Same gender couples in Illinois will be able to register civil unions under a law signed yesterday by Governor Pat Quinn. Marriage in the state is still limited to heterosexual couples, but civil partners will gain some rights married couples have – like those involving medical decisions and inheritances. The law takes effect June 1st.
HRW calls for investigation of murders of transgender women in Honduras
Human Rights Watch is calling on Honduran authorities to investigate a string of brutal murders of transgender women; six have been tortured and killed in the past two months. Despite dozens of attacks on transgender women in the Central American nation in the past few years – only one case has been successfully prosecuted.
Haiti will grant passport to Aristide – but will it prosecute Duvalier? UN offers to help
Haitian authorities say they will issue a passport to former president and priest Jean-Bertrand Aristide, should he apply for one. Aristide was forced into exile in 2004. Early in his clerical career, he was a vocal critic of the Duvalier dictatorships. Jean Claude "Baby Doc ' Duvalier returned to Haiti last month – today the UN's Rupert Colville offered to help the island nation prosecute Duvalier for his crimes against humanity.
"Obviously these crimes were committed a long time ago but there is no statute of limitation under international law for serious human rights violations such as torture, extrajudicial killings, enforced disappearance and rape all of which are alleged to have occurred in that period in Haiti."
Colville said  Haiti is obligated to prosecute serious human rights violations.
BP restarts dividend payments as thousands of spill victims await checks
BP's shareholders are getting dividend payments again – despite compensation still due to victims of the Gulf oil spill. Tens of thousands of people await final settlement payments – only one has received a check.
FEATURES
Egypt's President Hosni Mubarak announces he'll step down after elections
After a week of massive demonstrations, Egypt today saw the largest protests to date – with an estimated one to two million people in Cairo alone. Residents defied curfews and stayed in the Capital's Tahrir square until late in the night. At midnight, state television broadcast a statement from President Hosni Mubarak who said he will not run for another term:
"I tell you in plain words that in the few months remaining in my current term, I will work towards ensuring the measures and procedures that will guarantee the peaceful transition of power."
That sound courtesy of Al Jazeera. Despite this announcement, many demonstrators vow to occupy the streets until Mubarak leaves the country. This Cairo resident spoke to documentary filmmakers with Zero Silence dot org"
"The situation is very obvious unleashed all the thugs to destroy the cities so people would say that they need the regime.  We don't want the regime we want either a constitutional amendment or something that says the next President of Egypt will be chosen by the people. When we say we don't want the regime it doesn't mean we don't want Hosni Mubarak as a person and be stuck with someone else who is imposed on us, we want to choose our President because we want to take this country into the future."
Many have described the atmosphere of the demonstrations as "fearless" and "festive." People have brought tents and food into the streets, and are handing out water. The government has continued its crackdown on telecommunications, but many are working on ways to help Egyptians get their voices heard. Google and Twitter launched "Speak to Tweet" a service that records and distributes phone messages. Hundreds of these messages have been transmitted, including this one:
"Hi! This is Jessie, a twenty-six year old software engineer from Cairo.  I just wanted people to know what was happening right now here in Egypt. As you might have heard texting and internet connections have been blocked by the authorities.  But today is the eight day of demonstrations, over three hundred people have been killed by the corrupted police forces in the past couple of days, four thousand have been injured and an unknown number are still missing. We're protesting against the dictator Mubarak. We've all been beaten up brutally and killed just because we're asking for what everyone is the free world has been taking for granted: democracy, dignity, liberty and respect."
You can listen to more Egyptian voices at SayNow.com. For more on what's happening on the ground, we reached Alex Ortiz who studies at the American University in Cairo; he graduated from Brown University in Arabic literary translation and Middle Eastern studies.  He's been streaming live protest coverage this week from the streets and spent most of today in downtown Cairo covering the protests. But when I caught up with him he was at Cairo's international airport where thousands of people are trying to leave the country. He was meeting arriving members of the foreign press. I started by asking him to describe the scene at the airport.
The army and the police in Egyptian politics
Over the last several days, protesters in Egypt have cheered when army tanks rolled through (into) the streets – sometimes climbing aboard and riding along with soldiers waving flags and cheering back at the crowds. Rather than being fearful of repression by military forces — demonstrators seem to welcome their presence.  Paul Jay, Senior Editor of the Real News Network, talks with Mohammed Ezzeldin – a graduate of political science at Cairo University, now completing his master's degree in history at Georgetown University – about the distinction in Egypt between the military and the police. Ezzeldin says that the police have a history of brutality against the Egyptian people, whereas the military is known as a nationalist force that supports the people.  For more visit therealnews.com.
Jordan's King Abdullah dismisses the government and appoints a new Prime Minister
To Jordan now, where today King Abdullah dismissed the government and appointed a new Prime Minister. The changes follow protests partly inspired by events in Egypt and Tunisia.   For more, we go to Curtis Ryan, associate professor of political science at Appalachian State University in Boone, NC and author of Jordan in Transition. Welcome to Free Speech Radio News.
Syria is another Middle Eastern country that might expect reverberations from events in Egypt and Tunisia. In an interview with the Wall Street Journal, authoritarian president Bashar al-Assad said there was no chance of political unrest spreading to his country.  Despite his confidence, calls for protests in Damascus this Friday and Saturday gained strength on Facebook and Twitter today.
And in more Mid-East reaction — the Palestinian Authority announced today that they will hold local elections in the West Bank soon — they'll be the first there since 2006.
The political battle in the US over healthcare reform moves to the appeals court
The battle for the health care law is now in the appeals court. Yesterday, a Florida district judge became the second legal authority to strike down the health care reform law. As FSRN's Leigh Ann Caldwell reports, the law is just as political in the judicial branch as it is in Congress.