Newscast for Thursday, December 22, 2011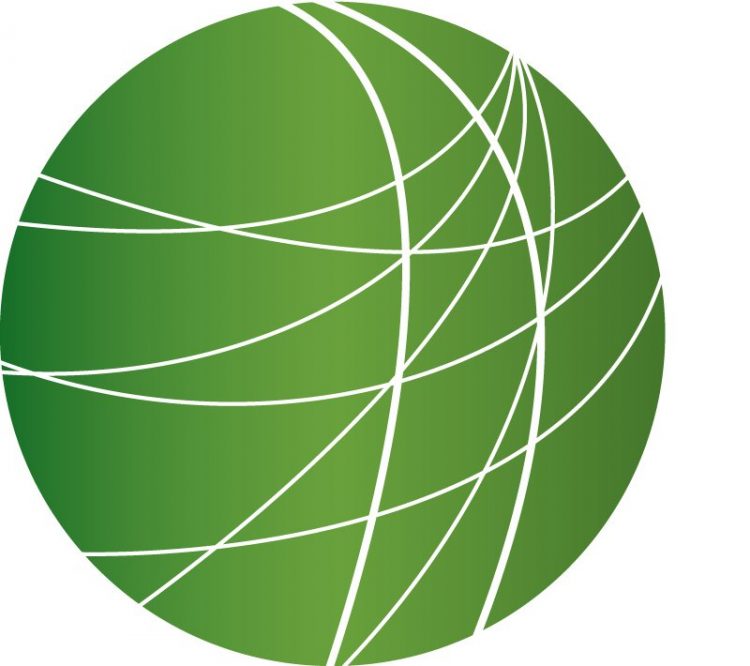 Bradley Manning pre-trial concludes at Ft. Meade
Bombings hit Baghdad amid crisis in political leadership
Bicycling advocates push for better conditions on Philadelphia streets
Reporter's Notebook: In Gaza, a search for health care divides a family
HEADLINES
Investigation finds US military mistakes in killing of Pakistani soldiers
An investigation by the US Central Command has found that the US military is largely to blame for the deaths of 24 Pakistani soldiers in November air strikes.  Although the report has not officially been released, portions of its content have been disclosed to various media outlets.  It concludes that US and Afghan forces were mistaken in believing there were no Pakistani soldiers at the border area, and later gave the Pakistani military incorrect information about the location of the attack.  Pakistan has demanded an apology for the incident, which so far has not been issued by the US.  In retaliation, Pakistan kicked the CIA out of Shamsi air base, which was used to launch drone strikes, and banned the shipment of NATO supplies through Pakistan into Afghanistan.
French National Assembly bans denial of Armenian genocide
Turkey recalled its ambassador to France today after French lawmakers passed a bill making it a crime to deny that Turkey's mass killing of Armenians nearly 100 years ago constituted "genocide." From France, F-S-R-N's Liam Moriarty reports.
Historians estimate that as many as one-and-a-half million Armenians were killed during the collapse of the Ottoman Empire around World War I. Armenians have long pushed for that to be recognized as genocide. The measure that passed in the French National Assembly today put denial of the Armenian genocide on a legal par with denial of the World War II Holocaust, which is also a crime in France and other European countries. Turkish authorities say the number of Armenian deaths has been exaggerated, and that many Turks died at that time, as well. They see any effort to tag the incident as genocide as being deeply hostile to Turkey. Turkish Prime Minister Recep Tayyip Erdogan has warned that passage of the bill will severely harm Franco-Turkish relations, leading to diplomatic and economic retaliation.  The bill won't become law unless the French Senate approves it as well, something that body has once before declined to do. Liam Moriarty, F-S-R-N, Normandy, France
Shell oil spill in Nigeria likely worst in a decade
Nigeria is facing it's worst oil spill in a decade. The spill occurred on an off shore platform operated by Shell oil company, and has spread more than a hundred miles across the Atlantic ocean, towards Nigeria's coast line.  Sam Olukoya reports from Lagos.
The multinational company Shell said about 40,000 barrels of crude oil was spilled while oil was being transferred from an offshore platform to a tanker.  Environmentalists say they suspect the quantity of spilled crude might be far higher than what Shell admitted, because Shell has a record of downplaying its oil spills in Nigeria.  As the spilled crude approaches Nigeria's coastline, there are fears it could have serious impacts on marine life. Oil spills from the operations of western companies operating in Nigeria are quite frequent making Nigeria, a country with one of the highest rates of oil spills in the world. Sam Olukoya FSRN, Lagos.
Ethiopia Sentences Swedish Journalists to Prison for Covering Rebel Group
Two Swedish Journalists are facing up to 15 years in prison in Ethiopia, after a court found them guilty of supporting terrorism.  The two entered Ethiopia illegally in July to report on a Swedish oil company. They enlisted the help of a rebel group in order to gain access to a heavily restricted region.  But on Wednesday, an Ethiopian judge interpreted their actions as supporting terrorism—which is illegal under a 2009 law.   The Swedish Prime Minister has called for the immediate release of the journalists, and the US state department has issued a statement of concern, saying quote 'the verdict appears to equate reporting about terrorism with support for terrorism.'
Drugs tested on mentally ill without consent in India
In India, An investigation has been promised of into the case of more than 200 mentally ill patients, who were subjected to drug trials without having given consent. Shuriah Niazi reports.
The trials were conducted in private clinics by Government doctors of the Mental Hospital attached to the Mahatma Gandhi medical College in the city of Indore.  The tests were to measure the effectiveness of several anti-depressants, and Dapozetine, a drug to cure premature ejaculation.  The Chief Minister of Madhya Pradesh admitted to the state assembly that five doctors at the Mental Hospital had conducted the trials with funding from pharmaceutical companies Emcure and Cadila. The Economic Offences wing report claims consent was not requested from the patients or their families, and more than 80 patients suffered severe aftereffects. All the doctors had received approval for the drug trials from independent ethics committees attached to private hospitals, instead of the colleges' own institutional ethics committee.  Shuriah Niazi, FSRN, Indore, India.
Ohio bans abortion coverage by insurance exchanges
And in Ohio, Governor Jon Kasich has signed a law prohibiting any of the state's health insurance exchanges from offering abortion services as part of their health care plans.  As part of the 2010 health care reform, each state must set up an exchange, where people can compare and purchase health insurance.  Now in Ohio, even if someone wants to pay out of their own pocket for insurance that covers abortion, they will not be able to.  The ACLU had previously announced its intention to file a lawsuit if the law was passed.
FEATURES
Bradley Manning pre-trial concludes at Ft. Meade
The pre-trial hearing for Private First Class Bradley Manning ended today, with the prosecution and defense teams making their closing statements before a military court at Fort Meade in Maryland. Manning stands accused of passing hundreds of thousands of classified documents to Wikileaks while serving in Iraq. Over six days of court testimony, Manning has been alternately portrayed as a traitor knowingly aiding the enemies of the U.S.; a hero who blew the whistle on the atrocities of war; and an emotionally unstable soldier wrestling with homophobia and gender identity issues. In Washington, FSRN's Alice Ollstein reports.
Bombings hit Baghdad amid crisis in political leadership
Today in Iraq, bomb attacks hit Baghdad killing dozens and wounding nearly 200. The violence is the worst since the US formally marked the end to its combat role in the country and comes amid a political crisis in the top levels of government. Vice President Tariq al-Hashimi has been accused of ordering the deaths of political opponents — a charge he denies — and Prime Minister Nuri al Maliki said Wednesday that he could back away from a fragile power-sharing deal that has been in place over the past year. For more, we go to Baghdad to speak with a former Iraqi journalist. He's requested that we do not include his name to protect his safety.
Bicycling advocates push for better conditions on Philadelphia streets
Across the United States, cities are starting to pay more attention to alternative transportation and the needs of a growing number of people who use bicycles. In Chicago, Mayor Rahm Emanuel pledged to add 25 miles of protected bike lanes every year. New York city has installed 200 bike lane miles over the last three years and plans to add another 1,600 miles by 2030. And a growing number of cities, including New York, Chicago, Boston and Minneapolis have launched bike share programs. But added traffic, a lack of bike parking and other concerns remain a roadblock in some American cities. From Philadelphia, FSRN's Matthew Petrillo reports.
Reporter's Notebook: In Gaza, a search for health care divides a family
Across the world, many people know the challenges that come with health problems and a lack of affordable care. Families often face tough choices, perhaps buying less food in order to pay for medication. And some go into debt to cover medical costs. But those issues are even more complicated when faced with the unstable situation in Gaza, where access to basic medical services is an ongoing challenge. Today we bring you one family's experience with the health care system. FSRN's Rami Almeghari, files this Reporter's Notebook.