Newscast for Friday, March 11, 2011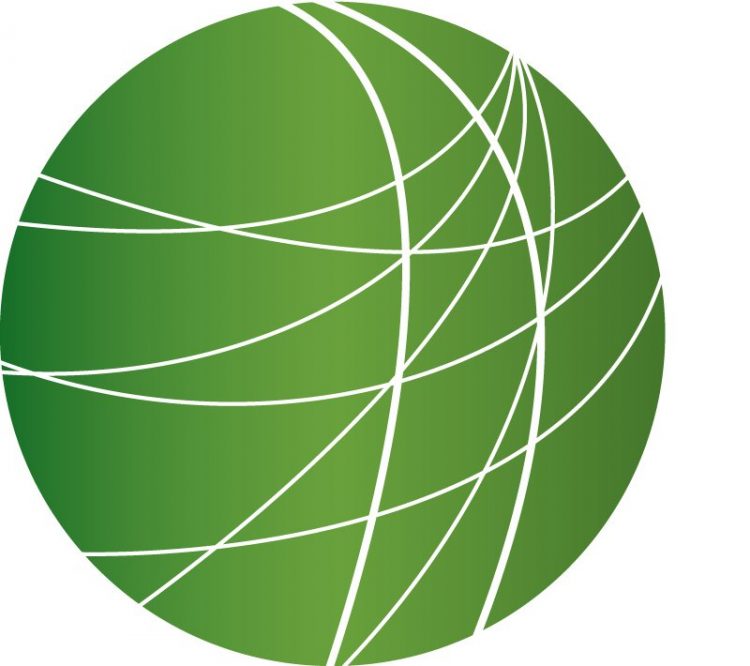 Japan's deadly earthquake leaves hundreds dead and missing
The possible dangers from Japan's disaster damaged nuclear reactors
Wisconsin Governor Walker signs anti-union bill into law
Michigan lawmakers approve a bill that would sack local governments that can't balance their budgets
Republicans take aim at Obama's energy policy
Allegations of human rights abuses along BP oil pipeline
HEADLINES
State Department spokesman Peter Crowley criticizes Manning detention
State Department Press Secretary Peter Crowley told a forum at MIT last night that the treatment of Bradley Manning by the Department of Defense is "ridiculous and counterproductive and stupid."  Manning is the soldier accused of leaking thousands of US documents and videos to Wikileaks.
This is the first time a US official has publicly spoken out against the treatment of Manning, who is being held a military brig in Quantico, Virginia.  He's on continuous suicide watch and has recently been forced to strip naked at night.  Manning's supporters say his human rights are being violated. Today President Obama spoke to the issue.
"I have actually asked the Pentagon whether or not the procedures that have been taken in terms of his confinement are appropriate and are meeting our basic standards.  They assure me that they are.  I can't go into details about some of their concerns, but some of this has to do with Private Manning's safety as well."
Manning's lawyer says the prison intends to continue to force him to strip naked each night on an indefinite basis.
Charles Taylor war crimes trial concludes
The three-year long trial of former Liberian president Charles Taylor ended today.  Taylor, who denies all charges, is facing eleven counts of war crimes and crimes against humanity for atrocities committed by RUF rebels during Sierra Leone's civil war in the late 1990s. FSRN's Hermione Gee has been following the trial at The Hague.
Even before his arrest in 2003, Charles Taylor claimed that there were "powerful forces out to get [him]." Eight years later, that theory provided the mainstay of his defense before the Special Court for Sierra Leone in The Hague.
Taylor's lawyer, Courtenay Griffiths, launched his closing argument this week with a blistering attack on the court.  Citing US embassy cables released by Wikileaks, Griffiths argued that the United States and Britain – who help fund the tribunal – orchestrated Taylor's prosecution for political reasons.
"This is not a trial at all but the abuse of legal forms to achieve a predetermined end. The tribunals, which are but an instrument of diplomacy in the hands of powerful states, are in fact not administering law at all but instead providing spurious cover for their paymasters."
The prosecution dismissed suggestions of political interference. It argued that Taylor is on trial because the RUF was his proxy force, and he directed their campaign of terror against the civilian population of Sierra Leone.
Taylor's case is now before the three international judges in the trial. Their verdict is expected in the fall. Hermione Gee, FSRN, The Hague.
MD House delays same-sex marriage vote
The Maryland House of Delegates today postponed a vote on same-sex marriage, sending legislation back to committee. During the lengthy floor debate, the six gay and lesbian members of the House gave impassioned pleas for passage. Representative Heather Mizeur.
"The one thing that the opponents of this bill are trying to accomplish, is the one thing you can't stop us from doing. You can't stop us from loving each other. All you can do is make it really, really, really difficult for us in the worst most challenging."
The bill has already been approved by the State Senate, and the Maryland governor has voiced support.  It is unclear when the House will take up the legislation again.
Philly teachers protest district charter school plans
In Philadelphia, the city's school district is shutting down what they call "chronically" underachieving schools and trying to turn them into charters. But public school advocates are protesting, saying the district doesn't have the necessary data to justify closing the schools. From the Philadelphia School District headquarters, FSRN's Matthew Petrillo reports.
"We will be here! We will be here! If it means we're coming back next week, we'll be here!"
More than 200 teachers, students and community leaders demonstrated in front of the Philadelphia School District building, fighting as their public schools could be given to the management of charters. About 43% of Philadelphia students do not graduate. That is an improvement of almost 5% from recent years. But School District officials say that progress is too slow. It's calling for the cooperation of teachers, but some, like Frank Murphy, refuse to stay quiet.
"Can you hear us Dr. Ackerman? We will not be intimidated!"
The district wants to turn some public schools into charter schools. One that has recently been targeted is Audenried High School, which has operated for only two years. Teachers contend because its juniors have not yet taken a standardized exam, the district has no data to prove the school is underachieving. Matthew Petrillo, FSRN, Philadelphia.
FEATURES
Japan's deadly earthquake leaves hundreds dead and missing
Hundreds are dead, and many remain missing after a tsunami was triggered off the coast of Japan, following an 8.9 magnitude earthquake. The ensuing 23 foot tall waves raced several miles inland, engulfing boats, ports, bridges, farmland, homes and buildings. The disaster sparked huge explosions, including at an oil refinery and natural gas plant. In some areas, entire blocks were on fire. In others, entire blocks were washed away. Telecommunications and transportation were wiped out in the hardest hit areas, and millions had no electricity.
Some survivors are posting videos on YouTube, including one showing the scene inside a grocery store where employees run and duck as cans, bottles and displays start to shake and fall.  Local authorities said the earthquake killed at least 130, while more than 700 were injured and hundreds missing. In Sendai, between 200 and 300 bodies were found following the tsunami. Some officials predict the death toll will surpass 1000.
USGS Research Geophysicist Bill Ellsworth says today's quake was one of the largest ever recorded:
"The area that ruptured in this earthquake appears to be more than 250 miles of coastline that moved during the earthquake. This is one of the reasons that the tsunami was so large and that the shaking damage is so widespread from this earthquake."
Today's disaster follows an earthquake Thursday in Southwestern China that killed two dozen, injured some 250 and displaced tens of thousands in Yingjiang county.
The possible dangers from Japan's disaster damaged nuclear reactors
Many countries are offering Japan assistance. The US has sent Navy ships to help with the emergency response and is also sending coolant to deal with what could be a growing danger from Japan's damaged nuclear facilities.  The government has evacuated several thousand residents near the Fukushima nuclear power plant where the cooling system failed in one of its reactors.  For more on the possible dangers, we go to Todd Allen, assistant professor of Nuclear Engineering & Engineering Physics at the University of Wisconsin's Energy Institute.
Wisconsin Governor Walker signs anti-union bill into law
The controversial bill to strip public workers of their bargaining rights has become law in Wisconsin.  After nearly a month of protest from hundreds of thousands of Wisconsin residents, the State Assembly passed the bill and the Governor has signed it.  Organizers predict the largest protest in Wisconsin history could happen on Saturday. Molly Stentz from WORT FM in Madison has the story.
Michigan lawmakers approve a bill that would sack local governments that can't balance their budgets
In Michigan, Republicans in the Senate approved a controversial bill to cut money from the State's budget. Although the issue hasn't received as much media attention as Wisconsin's anti-union legislation, some observers say it's much more draconian. The bill would allow the Governor to appoint an Emergency Manager with the power to fire local governments and school districts if they can't balance their budgets.  For more we go to Eartha Melzer who is covering the story for the Michigan Messenger.
Republicans take aim at Obama's energy policy
President Obama sought to address rising gas prices during a Friday news conference, where he repeated his commitment to clean energy initiatives. But Obama's taking heat from republicans who say his energy policy is part of the problem. Michael Lawson has more.
Allegations of human rights abuses along BP oil pipeline
This week, the UK Government found that BP did not respond adequately to allegations of human rights abuses on a controversial pipeline project in the north-east region of Turkey. FSRN's George Lavender reports.