Newscast for Monday, February 28, 2011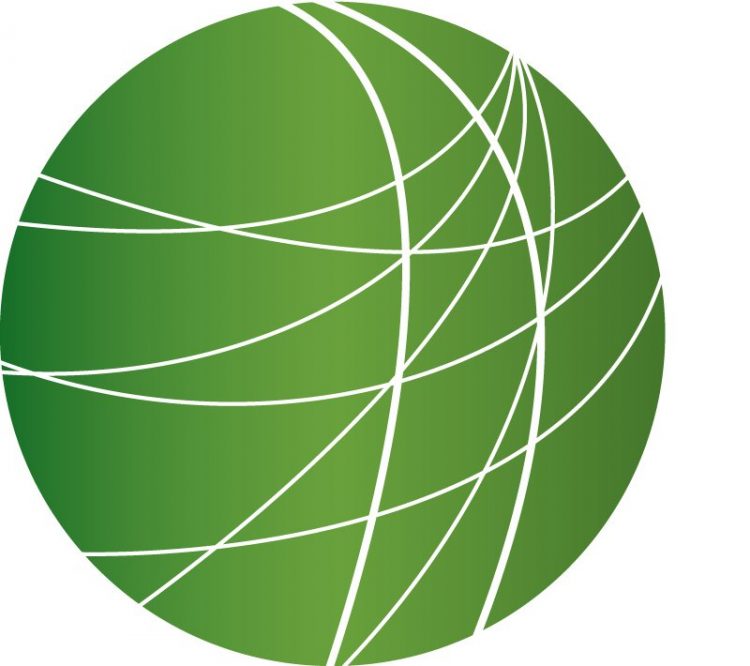 The United States calls on Libya's Muammar Gaddafi to step down
The Libyan city of Benghazi celebrates breaking free from Gaddafi's control
Wisconsin rallies continue against the Governor's anti-union bill after record numbers protested over the weekend
Nationwide demonstrations against budget cuts to women's health services
The activist accused of disrupting the auction of thousands of acres of land for drilling goes on trial
Trials begin in Argentina of dictatorship-era leaders involved in kidnapping babies from activists
HEADLINES
Supreme Court hears "cocaine based" case
The Supreme Court heard arguments today in a case that centers of the definition of "cocaine based" drugs. The outcome could affect sentences for drug offenses involving coca leaves and paste that are then processed to make powder and crack cocaine. Last summer, Congress passed the Fairness in Sentencing Act which lessened dramatic imbalances between mandatory penalties for crack offenses and those meted out for powder cocaine crimes.
House set to vote Tuesday on stop gap budget deal
The US House will vote tomorrow on a tentative, temporary budget agreement that could avert a government shut down for two more weeks. The short term continuing resolution would cut more than one billion dollars in spending cuts already endorsed by President Obama and almost three billion in earmarks. The Senate is set to act on the stop gap measure on Wednesday.
Mexican family buries three more members and vows to protest indefinitely
A family that has come to symbolize the "collateral damage" of Mexico's Drug War says they will protest in Ciudad Juarez indefinitely. Shannon Young has more.
The Reyes Salazar family set up camp outside the special prosecutor's office in Ciudad Juarez three weeks ago to demand authorities find three abducted relatives. They launched a hunger strike, then sent some family members to Mexico City, where their case became a leading national news story. On Friday, the bodies of the three missing family members were found dumped on a road in the Juarez Valley agricultural region. Funeral services were held at the family's protest camp in Ciudad Juarez – they then traveled to their de-populated hometown for the burial. The family home was burned down earlier this month. For now, they'll continue to live in their protest camp as they demand the resignation of the special prosecutor. Sara Salazar, who has lost two daughters, two sons, a daughter-in-law, and a grandson to violence since late 2008, says the family may leave Mexico to avoid future murders. Shannon Young, FSRN.
Afghan inquiry into NATO attack supports claim that dozens of children among 65 civilians killed
An Afghan government probe of a NATO attack last week in Kunar Province found that the international force did fire on civilians. Investigators delivered a report to the Afghan National Security Council yesterday saying that 40 children, 10 women, and 15 men were killed. The UN and the Afghanistan Human Rights Commission are still investigating.
Military police beat protesters in Cairo, leaders apologize
Tens of thousands gathered in Cairo's Tahrir Square Friday to mark one month since the revolution began. In the evening, a few hundred protesters remained, and were beaten by military police. Aya Batrawy has more from Cairo.
Friday night, peaceful protesters in Tahrir Square were attacked by masked military police who used batons and tasers against them, chasing them down side streets and forcing them to leave the square. Shortly after the incident, the Supreme Council of the Egyptian Armed Forces issued an apology, saying the clashes 'were due to unintended friction between the military police and sons of the revolution.' The military, now in control of the country, vowed it would take all precautions to avoid this from happening again. The military appointed 10 new ministers last week, but the move failed to appease protesters, who carried on and spent Saturday night in the square. They are calling for the resignations of Prime Minister Ahmed Shafiq and all remaining ministers who were appointed by former President Hosni Mubarak prior to his ouster.Meanwhile, on Monday Egypt's attorney general ordered a travel ban on Mubarak and his family, but has not yet ordered their assets to be frozen domestically or internationally. Aya Batrawy, FSRN, Cairo.
Pro-democracy demonstrations continue
Pro-democracy protests continue around the world today. In Oman, demonstrations have spread to the capital after as many as six people died yesterday. In Tunisia today , another high level government minister resigned today; yesterday Tunisian Prime Minister Mohammed Ghannouchi stepped down. Protests there turned violent again over the weekend – at least four people were killed Saturday, and a BBC reporter witnessed what he called "merciless beatings" yesterday. Only one member of the now deposed President Ben Ali cabinet remains. In Yemen, embattled President Ali Abdullah Saleh is expected to declare a unity government in response to the uprisings there – opposition members say they will continue to call for a full regime change.
UN says Belarus violates arms embargo; sends attack helicopters to Gbagbo forces in Ivory Coast
In west Africa, thousands sought shelter in Cote d'Ivoire over the weekend where emergency food rations are in short supply. State TV was off the air in Abidjan after its transmitter was set on fire. The UN says Belarus is delivering three attack helicopters to forces loyal to incumbent holdover Laurent Gbagbo – Belarus denies the reports. UN Radio's Charles Appel reports.
The helicopters were reportedly delivered to Yamoussoukro on Sunday evening in violation of the 2004 arms embargo against Côte d'Ivoire. Côte d'Ivoire is facing a political crisis since the results of last year's presidential run off elections which Mr. Gbagbo disputes, insisting that he didn't lose to Alassane Outtarra, the internationally recognized winner. The Ministry of Foreign Affairs of Belarus has accused foreign media of spreading lies against the country. Charles Appel, United Nations.
FEATURES
The United States calls on Libya's Muammar Gaddafi to step down
The United States is calling on Libya's Colonel Muammar Gaddafi to step down. This comes after the United Nations Security Council unanimously passed financial and travel sanctions against Gaddhafi and top members of his regime. As international pressure on the Libyan leader mounts, Secretary of State Hillary Clinton said all options are on the table, including military intervention. FSRN's Leigh Ann Caldwell reports.
The Libyan city of Benghazi celebrates breaking free from Gaddafi's control
In an interview with the BBC, Libyan leader Muammar Gaddafi repeated the assertion that he would not step down from power. He still maintains control of most of the capital, but some reports say the coastal city of Misurata is now in the hands of the opposition and a standoff continues in another northwestern city, Zawiya between Gaddafi loyalists and opposition forces. Libya's second largest city, Benghazi, has now been free Gaddafi's control for more than a week. From Benghazi, The Real News Network's Jihan Hafiz files this report.
Wisconsin rallies continue against the Governor's anti-union bill after record numbers protested over the weekend
More than a hundred thousand people rallied outside the Wisconsin State Capitol on Sunday in the largest demonstration against the Governor's anti-union bill in two weeks. Protests continue in and around the Capitol today, despite restricted access to the building this morning. The Governor is set to unveil a new two year state budget on Tuesday. Molly Stentz and Joanne Powers have the story from Madison, Wisconsin.
Nationwide demonstrations against budget cuts to women's health services
Over the weekend, Women's rights activists rallied in major cities across the country, protesting the package of budget cuts passed by the House of Representatives that would defund women's health clinics like Planned Parenthood.  In Washington D.C., the Young Women's Project organized a rally to bring the discussion away from politics and budgets and back to the women who would be affected. Alice Ollstein has more.
The activist accused of disrupting the auction of thousands of acres of land for drilling goes on trial
The trial of Utah environmental activist Tim DeChristopher started today in Salt Lake City's District Court. DeChristopher is charged with one count of violating the Federal Onshore Oil and Gas Leasing Reform Act, and one count of making a False Statement. If convicted he faces a possible ten years in prison and a total of $750,000 in fines. In December 2008, DeChristopher won bids on oil and gas leases for more than 20,000 acres of land near national parks, but he had no intention of paying for the leases. He said his aim was to disrupt the sale to protest the impact of fossil fuels on climate change. In April, 2009 DeChristopher spoke with Democracy Now's Amy Goodman:
"The first time that an IPCC scientist put her hand on my shoulder and said, 'I'm sorry, my generation failed yours'. You know, that really shook me to the core and it really made me realize how late in the game we are with dealing with climate change and how dark and desperate of a future we might be looking at and I think that by preparing for that completely chaotic and ugly future that we're already on track for helps me to see prison as something I can deal with because I've already started preparing myself to deal with those catastrophic affects that we might be looking at."
A judge blocked the sale of the leases on some 100,000 acres in January 2009, and the following Interior Secretary Ken Salazar canceled them altogether. This morning several hundred of DeChristopher's supporters marched to the courthouse to express their solidarity with him.  The trial is expected to last several days.
Trials begin in Argentina of dictatorship-era leaders involved in kidnapping babies from activists
This week, former members of Argentina's military dictatorship including Jorge Rafael Videla and Roberto Bignone, will appear in a Buenos Aires court. They face accusations of devising a systematic plan to kidnap children. FSRN'S Marcos Federman has more on the case.