Newscast for Tuesday, March 15, 2011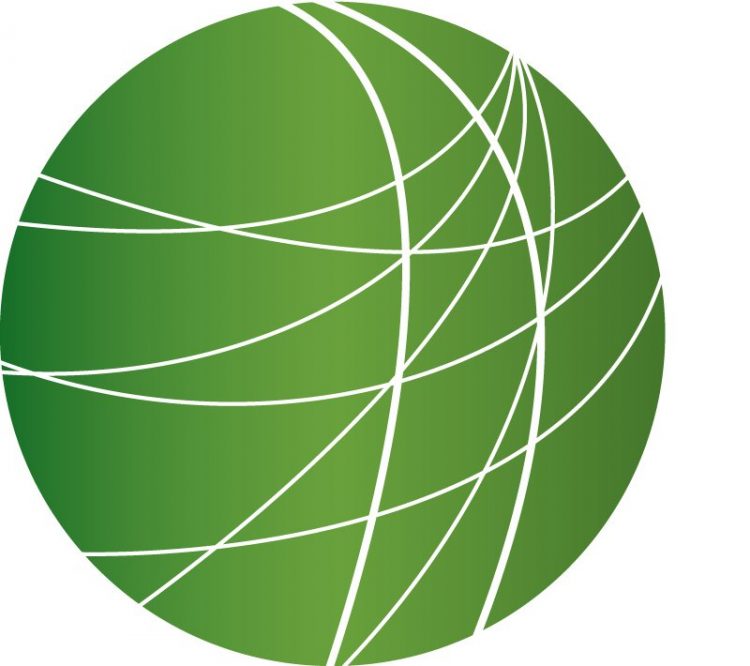 Japan continues to struggle with dangerous radiation levels at damaged nuclear plants
Lawmakers call for investigation into safety at US nuclear plants
Tens of thousands of Palestinians rally calling for unity between Fatah and Hamas
Benghazi responds to Gaddafi threat
Pakistani officials evict Afghan refugees and demolish their homes
HEADLINES
Bahrain declares state of emergency, protesters brutally beaten
The King of Bahrain imposed a three month state of emergency today, authorizing the military to take all steps to "protect the safety of the country and its citizens." At least two people died in violence. Graphic video posted on YouTube shows one protester being brought to an emergency room – his head is blown wide open. Al Jazeera reports that doctors treating protest casualties say they've never before seen tear gas cause convulsions and difficulty breathing. Dr. Ghassan Diaf.
"It's worse than the tear gas, this shouldn't be used on civilians."
Another doctor at the Sitra Hospital reports seeing hundreds of people injured by clubs and shotguns. Thousands more gathered outside the Saudi Embassy protesting yesterday's arrival of foreign troops. Iran called the international deployment "unacceptable," Bahrain in turn called home its ambassador to Tehran. The US Navy's 5th Fleet is based in Bahrain and provides support for the war in Afghanistan. The Defense Department today offered to pick up the tab for families of military personnel or contractors who want to leave the island nation.
Human Rights Watch expelled from Uzbekistan
Human Rights Watch announced today that the government of Uzbekistan has effectively expelled the group from the country. Steve Swerdlow, director of the group's Tashkent office, says that Uzbekistan has one of the most repressive governments in the world – but the eastern Asian nation also plays a strategic role in the war in Afganistan.
"It's a country that is allowing supplies for the troops in Afghanistan to be transited thru its territory and for that reason NATO and Germany – which has an air base in Uzbekistan – and the US, which is using what is known as the Northern Distribution Network to route these supplies, and the EU have been increasingly warming ties with Uzbekistan and engaging with the government."
Human Rights Watch says they were one of the last international non-governmental organizations left in the country where torture in the justice system is treated with impunity.
Kyrgyz president announces plans for US funded anti-terrorism training center
In neighboring Kyrgyzstan, another nation in the Northern Distribution Network, President Roza Otunbayeva today announced plans to open an anti-terrorism training facility near the border with Uzbekistan. Otunbayeva said the project would be paid for by the US. She also said that Russia may build a similar facility in the nation that already hosts the key US air base at Manas.
Gen. Petraeus says efforts to quell Taliban "fragile and reversible"
The chief of the US military force in Afghanistan told the Senate Armed Services Committee today that strides to contain the Taliban are "fragile and reversible." Petraeus would not be specific with numbers, but said he does still support beginning a drawn down of US troops in Afghanistan in July.
"It undercuts the narrative of the Taliban that we will be there forever – that we are determined to maintain a presence forever"
According to an ABC News-Washington Post poll released today, fewer Americans than ever support the war in Afghanistan, and while almost three quarters of those surveyed think a large portion of US combat troops should leave this summer, less then 40 percent believe that they will.
US tries to dissuade Aristide from returning to Haiti
Tensions are running high in Haiti as dueling campaigns for the presidency enter their final week amid reports that former President Jean-Bertand Aristide will return from exile any day now. Ansel Herz has more from Port-au-Prince.
The trash has been swept away, the walls brushed clean, and there is a small crowd milling about the gate to former President Aristide's home in a Port-au-Prince suburb. Over seven years after a US-backed coup d'etat forced the populist Aristide into exile in South Africa, Aristide's supporters say he will return to Haiti within days. A US State Department spokesperson said yesterday Aristide's return would upset Haiti's stability ahead of the runoff election scheduled for Sunday, March 20. He asked South Africa to discourage him from leaving, but a S. African official fired back, saying the US should talk to the Haitian government. Aristide's Miami-based lawyer, Ira Kurzban, says the ex-President is worried that once elected, the victor in the presidential run-off, either Mirlande Manigat or Michel Martelly, may not allow him to return. But both candidates said recently that Aristide has the right to return this week, before Haitians head to the polls, some five months after a disastrous and disputed first round vote. Ansel Herz, FSRN, Port-au-Prince.
FEATURES
Japan continues to struggle with dangerous radiation levels at damaged nuclear plants
In Japan, thousands are dead, many thousands are missing and hundreds of thousands are homeless as the country continues struggles with both its natural disasters and serious radiation concerns at damaged nuclear reactors.  The government now says radiation levels have fallen at the Fukushima nuclear plant after the third explosion there earlier today but a 20 miles radius no fly zone has been imposed around the site.  For more on the situation there and the dangers to people and the environment, we go to Arjun Makhijani, president of the Institute for Energy and Environmental Research in Maryland.
Lawmakers call for investigation into safety at US nuclear plants
In response to Japan's disaster, the US is continuing to provide assistance, including sending two technical experts from the Nuclear Regulatory Commission to Tokyo. Speaking to reporters on Monday, NRC Chair Gregory Jaczko also said currently, there is a "very low probability" that harmful radiation will travel to US territories:
"Right now, based on the information we have, we believe that the steps that the Japanese are taking to respond to this crisis are consistent with the approach that we would use here in the United States. And most importantly, we advise Americans in Japan to listen to and to follow the instructions of the Japanese government with regard to the nuclear facilities."
The crisis at Japan's nuclear power plants is also raising questions about whether a similar event could happen in the US. A group of democratic congress members is calling for an investigation and hearings into the safety and preparedness of US nuclear power plants. House Energy Committee Chair Henry Waxman says they're concerned that the nuclear industry is downplaying the disaster in Japan. The lawmakers want proof that the US nuclear industry is much more equipped to respond to a disaster than the oil industry was to the BP oil spill.
NRC Chair Jaczko wouldn't say whether US nuclear plants were built to withstand an 8.9 magnitude quake, but said they have a strong safety program to deal with seismic activity. Deputy Energy Secretary Dan Poneman also defended US nuclear power as a critical component of the US energy portfolio:
"We have 104 operating reactors — that's 20 percent of the electricity of this country; 70 percent of the carbon-free electricity in this country comes from nuclear power. So we do see nuclear power as continuing to play an important role in building a low-carbon future. But be assured that we will take the safety aspect of that as our paramount concern."
One lawmaker, Congressmember Ed Markey, has called for a moratorium on new nuclear plants, while Senator Joe Lieberman, a nuclear power supporter, wants a temporary halt. The US has nearly two dozen reactors similar to Fukushima Daiichi Unit 1, some of them four decades old.
Tens of thousands of Palestinians rally calling for unity between Fatah and Hamas
In the Gaza Strip and West Bank today, tens of thousands of demonstrators took to the streets to demand an end to divisions between Palestinian factions Fatah and Hamas. The unity rallies were organized by the March 15 Youth Movement, using social networking sites and are the largest the occupied territories have seen in years. FSRN's Rami Almeghari has more.
Benghazi responds to Gaddafi threat
In Paris, the G8 has failed to agree on a no-fly zone over Libya.  Strong opposition came from German officials who expressed concern that intervention could lead to involvement in a war. Meanwhile, Gaddafi's forces continue to attack rebel positions from land and air. According to the BBC, there's ongoing heavy fighting for control of the oil town of Brega. Now the city of Benghazi, seat of the opposition Libyan National Council, is preparing to deal with fallout from battles that are threatening from its west.  FSRN's Raphael Kraftt is in the city. He said people there were reacting to reports that the neighboring city of Ajdabiya had fallen to pro-Gaddafi forces.
Pakistani officials evict Afghan refugees and demolish their homes
In Pakistan, Afghan refugees are being evicted from their homes by local officials who accuse them of being militants or being there illegally.  This goes against a 2009 agreement between Pakistan's government and the United Nations refugee agency allowing hundreds of thousands of Afghans to stay in the country until the end of 2012.   As our reporter in Pakistan found out, the refugees have nowhere to go, and few advocating on their behalf. Scott Pham reads for Gabe Matthews in Khyber Agency.