Newscast for Monday, March 14, 2011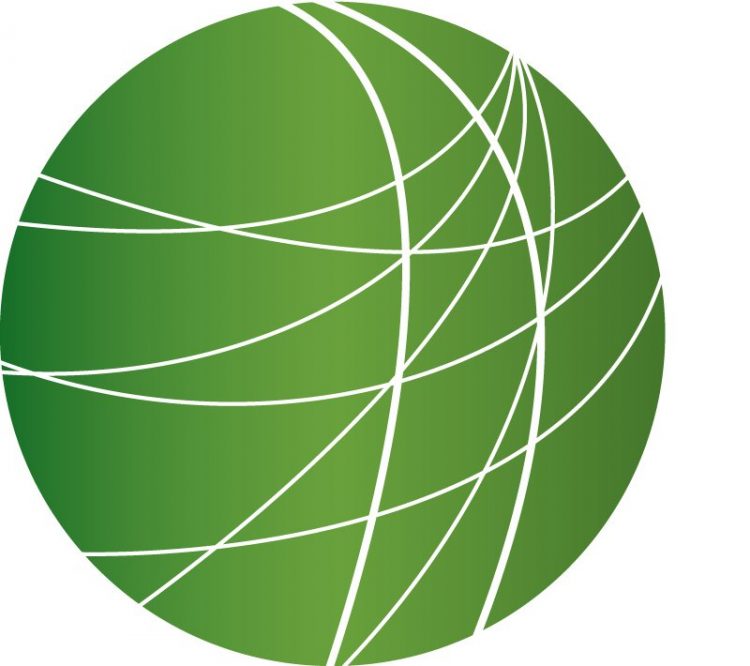 Japan's earthquake-tsunami death toll rises as the country struggles to contain possible leaks from damaged nuclear reactors
Engineer who worked on the Fukushima Nuclear plant raises concerns
Gaddafi's forces make gains against Libyan rebels as international leaders discuss a no-fly zone
Musician to plead guilty for lesser felony and avert child pornography charge for YouTube Video
Wisconsin protestors stage one of their biggest rallies yet and vow to continue fighting for workers' rights
HEADLINES
Merkel issues 3 month moratorium on nuclear power plan
German Chancellor Angela Merkel announced a three month moratorium on a nuclear power plan today  that would have lengthened the life of aging nuclear plants by about 12 years. The agreement was part of her government's energy policy. In the south, state elections are just two weeks away and anti-nuclear opposition parties like the Social Democrats and the Greens are in a very tight contest with Merkel's bloc. Tens of thousands of demonstrators formed a 27 mile long human chain there over the weekend – saying "no thanks to nuclear power."  The protest was in the works long before the earthquake in Japan, but organizers note that the explosions at nuclear facilities in Japan underscore inherent safety issues.  Switzerland also put nuclear plant construction plans on hold today.
Obama calls for Congress to craft NCLB reform plan before next school year
President Obama continued his push to reform the federal No Child Left Behind program. Speaking at a northern Virginia middle school today, Obama challenged Congress to send him a fix to the Bush- era education program before school starts again next fall.
"According to new estimates, under the systems No Child Left behind put in place – more than 80 percent of our schools may be labeled as failing.  That's an astonishing number. Our impulse is to either be outraged that the numbers are so high, or skeptical that they are even true. And let's face it, we know that skepticism is somewhat justified. We know that 4 out of  5 schools in this country are not failing. So, what we are doing to measure success and failure is out of line."
The President announced today that local school districts can now qualify for money under his program, Race to the Top, which has also drawn criticism from reform advocates. But education funding is still up in the air – it's part of the outstanding budget agreement. The current continuing resolution  keeping the government open right now expires this Friday.
Israel to expand settlements after brutal attack on settler family
The Israeli government has approved expanding settlement construction in the west bank; following an attack Friday that left five settlers from the same family dead. Meantime raids in retaliation continue in Palestinian communities. Ghassan Bannoura reports.
The Israeli Prime Minister's office says up to 500 homes will be built in major settlements across the West Bank. The announcement was made shortly after an unknown man killed a settler family in the northern West Bank settlement of Itamar. The dead include a father, mother and three children aged 11, three and a three-month old baby. No one has yet claimed responsibility for the Itamar attack. But the Israeli military and settlers have escalated their attacks on West Bank communities. As many as 50 Palestinians have been arrested since Saturday – many from the the village of Awarta, immediately south Itamar. Hassan Awad says his home has been repeatedly invaded.
"Since yesterday, my home was raided three times. They forced the children and the rest of the family into one room. They released police dogs and searched the whole home, ransacking it and turning it upside down. All my things are on top of each other. They also attacked all the other houses in the village under the pretext of terrorist acts."
Palestinians and US officials condemned both the Itamar attack and the expanded Israeli construction in West bank settlements. According to international law, all Israeli West Bank settlements, home to half a million settlers, are illegal. Ghassan Bannoura, FSRN, Bethlehem.
Guatemalan victims of 1940s syphilis experiments sue US
Lawyers representing hundreds of Guatemalans unwittingly infected with syphilis by  US researchers filed suit against the government today.  In the 1940s, scientists studying penicillin at the National Institutes of Health deliberately infected some 700 Guatemalans – orphans, psychiatric patients, prisoners and soldiers. The US  acknowledged the experiments last year – but did not meet a Friday deadline to craft a claims process.  The suit seeks compensation for victims or their heirs.
Pro-government foreign troops arrive in Bahrain
Authorities in Bahrain have confirmed that military troops from the Gulf Cooperation Council arrived today. Armored personnel carriers from Saudi Arabia caravaned into the capitol, and US officials warned  US citizens to stay inside. Pro-government lawmakers called for martial law. According to human rights groups, some 1000 people were hurt yesterday during violence between security forces and protesters.
Yemeni security forces fire on praying protesters
In Yemen today, government troops fired live rounds and tear gas at a large group of protesters in eastern Marib province, injuring dozens. And according to Amnesty International,  two demonstrators died and another 1000 were injured in Sana'a Saturday when security forces opened fire on protesters while they prayed.
FEATURES
Japan's earthquake-tsunami death toll rises as the country struggles to contain possible leaks from damaged nuclear reactors
In Japan there are rising fears of radiation spreading from a nuclear facility damaged by the country's devastating earthquake and tsunami.   A second explosion occurred today at the Fukushima Daiichi plant and reports say fuel rods have been badly exposed.  The blast injured 11 people.   Government officials issued an evacuation order for an estimated 170,000 people living near the plants. In all, the disasters have displaced more than a half million, according to Kyodo News.  The official death toll is just under 1900, after about 1000 bodies were found on the coast of Miyagi prefecture. But thousands more are missing and officials fear the number of dead could rise significantly.  Millions of people are without food, water, heat or electricity.  For more, we go to FSRN'S Dolores Bernal who's in Tokyo.
Engineer who worked on the Fukushima Nuclear plant raises concerns
At the Fukushima nuclear plant, on-site engineers have been making every attempt to cool down the reactors, including using sea water and diesel generators. But some who are familiar with the facility are expressing concerns. FSRN's Claudia Cragg has more.
Gaddafi's forces make gains against Libyan rebels as international leaders discuss a no-fly zone
In Libya, intense fighting continues between rebels and the forces of Colonel Gaddafi. An army spokesperson said they took full control of the oil town of Ras Lanuf, and would advance toward Benghazi. Gaddafi forces are using aerial strikes in the clashes, including in another oil town, Brega, where one witness told Reuters forces shot 40 to 60 rockets at once. It's unclear which side currently has control.
The violence has led to the death of one journalist, an Al Jazeera camera person. Press freedom groups are also calling on the Gaddafi government to release a journalist from The Guardian, who is being detained and to stop the intimidation and obstruction of other media.
The UN's High Commissioner for Refugees, Navi Pillay has urged the international community to move quickly to protect Libyan civilians from Gaddafi's advancing forces.  As the violence continues, U.S. and international leaders are considering a no-fly zone.  Michael Lawson has more.
Musician to plead guilty for lesser felony and avert child pornography charge for YouTube Video
In Michigan, a 21-year old musician went to court today, after facing felony charges that he made child pornography. Evan Emory filmed himself singing a song with sexually explicit lyrics and spliced in images of primary school children he recorded at a different time, while performing a children's song.  Emory said he made the video as a joke and it was screened a local night club but after it was posted to YouTube, he was arrested and charged under Michigan laws designed to deal with pedophiles, specifically manufacturing and distributing child pornography on the internet – a charge that carries a 20 year prison sentence and 25 years on a sex offender registry.  Emory's lawyer, says he's now pleading guilty to the lesser felony of using the children's likeness on a video without their parent's permission, and, after serving 60 days in jail and 2 years of probation, he could come back to court and negotiate a misdemeanor charge of being a "disorderly person." For more we go now to Emory's attorney, Terry Nolan.
Wisconsin protestors stage one of their biggest rallies yet and vow to continue fighting for workers' rights
In one of the largest protests to-date, crowds packed Wisconsin's capitol over the weekend, pledging to continue fighting for workers' rights. Teachers, students, first responders and farmers rallied in the streets of Madison and welcomed home the 14 state senators who fled to Illinois in a failed attempt to block Republicans' anti-union bill.  Molly Stentz and Joanne Powers have more.