Newscast for Friday, April 29, 2011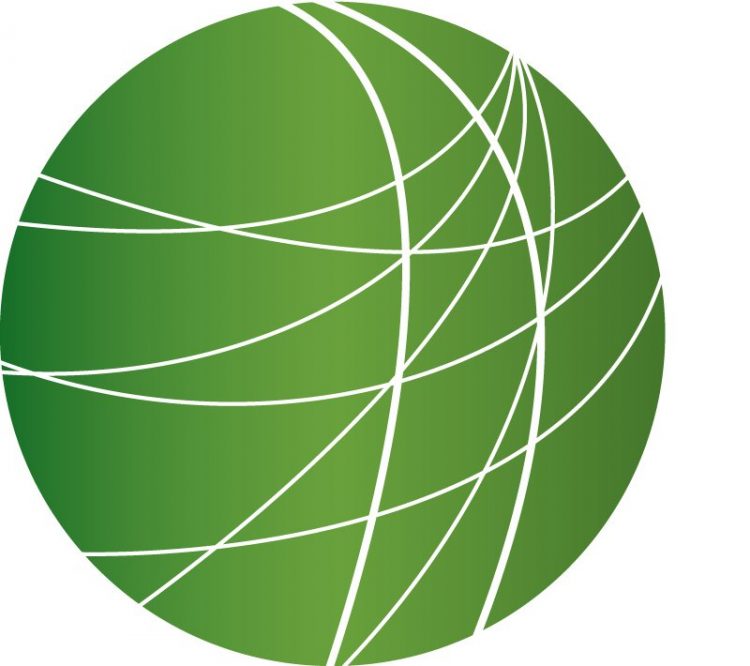 The Syrian government's vicious crackdown continues as the US announces limited sanctions against members of the regime
The bid to free Khaled Sid-Mohand, an FSRN contributor detained by Syria's authorities
Riots break out in Uganda following multiple arrests of an opposition leader
In Gaza, garment workers struggle to get by after the Israeli blockade cripples their sector
Privacy advocates voice concerns about smart phone location tracking
Canadians prepare to go the polls
HEADLINES
Libyan troops cross border into Tunisia
Today, Libyan troops fighting under Colonel Muammar Gaddafi crossed into Tunisia and briefly engaged with Tunisian military forces. An Al Jazeera reporter on the ground says Gaddafi troops apparently attacked the border town of Dehiba looking for Libyan rebels that have been using the area as a safe-haven and supply source. Brigadier General Rob Weighill updated NATO progress at a press conference today, saying NATO has now stopped the advance of pro-Gaddafi forces on civilian centers. He said rebels now largely control Misrata…
"But pro-Gaddafi forces continue to shell the citizens of Misrata with longer-range artillery, mortars and rockets… indiscriminately firing high explosives and their rounds into the city."
The Brigadier General said the forces were using banned cluster munitions in the city.
"We have just seen Gaddafi lay floating anti-ship mines outside Misrata harbor today. Our ships intercepted the small ships that were laying them and we are disposing of the mines that we found. We will provide more information as it becomes available, but it again shows his complete disregard for international law and his willingness to attack humanitarian delivery efforts."
Weighill said NATO was shifting its campaign to take a more proactive role in targeting pro-government troops who are going after civilians.
Israeli shell injures four near Gaza refugee camp
Next week, Hamas and Fatah leadership are set to officially sign an agreement forming a unity government. This will no doubt have major implications on the current relationship between Israel and the Palestinian territories. In Gaza, an on-again off-again ceasefire is apparently off today. Israel says it fired artillery rounds at a group of men in Gaza trying to plant a bomb near a border security fence.  Several news agencies report the Israeli shells landed near a refugee camp, injuring four women and children. Since the Gaza war, Israel has rarely fired rounds in overtly populated areas, but recent tensions have led to the death of one Israeli teen and nearly 20 Palestinians.
Activists mark anniversary of social justice worker killings in Mexico
One year ago, activists Bety Cariño and Jyri Jaakkola were murdered while participating in a solidarity caravan in the Triqui region of Oaxaca, Mexico. This week activists across the country are commemorating their lives and demanding justice for their deaths. FSRN's Andalusia Knoll has more from Oaxaca.
Reporter:
Following the 2007 declaration of autonomy by the municipality of San Juan Copala, paramilitaries increased their violent attacks on civilians. Residents have been assassinated and the town is currently under a physical blockade. Last April, an aid caravan was violently attacked by paramilitaries while traveling to San Juan Copala.  Mexican community organizer Bety Cariño and Finnish solidarity activist Jyrri Jaakkola were killed.  Others were wounded by gunfire. A year after this violent ambush, people have taken to the streets in cities across Mexico. The community organizing group CACTUS has launched the Global Community Action Campaign for Justice & Dignity. Oscar Gonzalez of CACTUS.

"Justice means that people can maintain freedom and autonomy in their communities and have self determination and auto-govern. This was the dream of Bety Cariño and Jyrri Jaakkola. Our demands go deeper than, just punishing the assassins."
Still the impunity continues. In the days leading up to the anniversary, police detained Cariño's husband, Omar Esparza, and CACTUS leader Fernando Urbano for allegedly driving a stolen car. Andalusia Knoll, FSRN, Oaxaca, Mexico
Obama visits tornado-ravaged region of Alabama
The death toll from tornadoes that swept across the south this week has now risen to more than 300. President Obama was in Alabama today, touring the damaged regions. That state has experienced the brunt of the severe storms and the highest loss of life.
"I've got to say, I've never seen devastation like this. It is heartbreaking."
The President has declared a State of Emergency in Alabama, allowing for the release of emergency funds to aid in recovery.
"I want just to make a commitment to these communities here: We are going to do everything we can to help these communities rebuild."
Thousands of people across the South have been left homeless.
Labor Department offers discrimination protections for transgendered employees
As May Day weekend approaches, the US Department of Labor announced new explicit rules prohibiting workplace discrimination based on gender identity and pregnancy. The new rules apply specifically to Labor Department employees. In a statement, Labor Secretary Hilda Solis said she wanted the department to be a "model workplace, free from unlawful discrimination and harassment."
FEATURES
The Syrian government's vicious crackdown continues as the US announces limited sanctions against members of the regime
In Syria, thousands of people defied a ban on protests to take part in anti-government demonstrations across the country. Continuing a week of bloodshed, security forces again opened fire on crowds in a number of cities. In a video uploaded to YouTube, a group runs for cover as a machine gun opens fire, and a man collapses in the middle of the street.
Today's death toll hasn't been confirmed, but some activists report dozens were killed, adding to an estimated 500 already dead. Today, US President Barrack Obama announced limited sanctions against Syria, freezing the assets and property of three top ranking members of the military and intelligence services. The UN Human Rights Council also passed a US sponsored resolution condemning Syria's human rights abuses including the killings, arrests and torture of peaceful protestors. China, Russia and Pakistan voted against the resolution that they regard as meddling in Syria's internal affairs.
The bid to free Khaled Sid-Mohand, an FSRN contributor detained by Syria's authorities
More than a thousand people have been detained by Syria's authorities and on Saturday, April 9, Khaled Sid-Mohand, a French-Algerian journalist and occasional contributor to FSRN was arrested at his home in Damascus where he's been based as a reporter and documentary maker for two years. He's still in custody. For the latest on his situation we're joined by one of his best friends, Jérôme Anconina, who together with Khaled's Aunt and other family and friends has set up a support group to try and get him released. Jerome is in Paris. If you like, you can add your name to an online petition calling on the Syrian authorities to release Khaled.
For updated information on Khaled's situation go to the website set up by his supporters. It's in French but there are plans to add updates in English soon.
Riots break out in Uganda following multiple arrests of an opposition leader
In Uganda, at least two people are dead and hundreds have been arrested demonstrations turned violent in the capital Kampala. Security forces used live rounds and tear gas on protesters. And streets were filled with black smoke and flames, as armed troops pointed their weapons on the top of tanks. Tensions have been rising after multiple arrests of opposition leader Kizza Besigye, detained for his involvement in a protest over the rising cost of food and fuel. FSRN's Joshua Kyalimpa is in Kampala and was forced to leave his office because of the violence.
In Gaza, garment workers struggle to get by after the Israeli blockade cripples their sector
It's May Day on Sunday and around the world unions, workers and activists are holding rallies to celebrate the social and economic achievements of the labor movement. In the US the ongoing effects of the economic downturn, including high unemployment and slow growth are a main focus of concern for the movement. In Gaza, the economic problems of working class people are closely linked to the Israeli blockade. Gaza's exports dropped dramatically following Israel's decision to close the border in 2007. Only recently have officials allowed Gazans to export some produce. But many sectors continue to be affected. FSRN's Rami Almeghari has this story.
Privacy advocates voice concerns about smart phone location tracking
Concerns over location tracking through smart phones have heightened after two researchers discovered that Apple's iPhones were saving a record of peoples' location history. Now lawmakers and privacy advocates want answers about how companies use this data. Michael Lawson has more.
Canadians prepare to go the polls
Canadians are gearing up for a federal election on Monday. The election was called on March 26, after the Conservative Harper government was found to be in contempt of parliament for having failed to disclose parts of the federal budget – a first in Canadian history. FSRN's Aaron Lakoff has the story from Montreal.