Newscast for Monday, May 2, 2011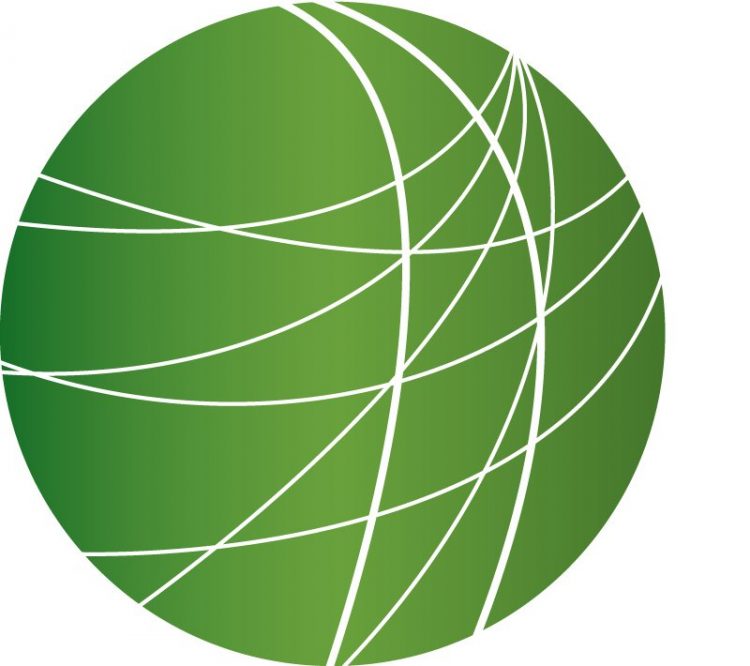 President Obama announces the assassination of Osama bin Laden
Reaction from Islamabad residents to the killing of Bin Laden
The Bin Laden assassination and US-Taliban relations
US lawmakers warn that the war against al Qaeda isn't over
Syria's security forces continue their crackdown on civilians in cities across the country
HEADLINES
US kills al Qaida leader; Somalia kills al Shabab leader
As White House officials continue to reveal details of the targeted killing of al Qaida commander Osama bin Laden, Somali officials announced today that they killed a top al Shabab commander – a Somali-Swedish man, Fuad Mohamed Shangole. They also claim that two other foreign fighters were among dozens who died in the clashes in Gedo region. We'll have full coverage on the death of Osama bin Laden later in the newscast.
Libya accuses NATO of trying to assassinate Gaddafi
In Tripoli, funeral services were held today for Colonel Muammar Gaddafi's youngest son and three of his grandchildren. They were killed over the weekend by a NATO airstrike. Colonel Gaddafi was reportedly present but not injured. Libyan government spokesperson Moussa Ibrahim.
"This was a direct operation to assassinate the leader of this country. This is not premitted by international law. It is not permitted by any moral code or principle."
British Prime Minister David Cameron rebutted those claims.
"The targeting policy is in line with UN resolution 1973. It's about preventing the loss of civlian life by hitting the Gaddifi war machine."
The US, UK, and Italian embassies were all attacked after the deaths were announced. Turkey closed its embassy today. The UN pulled all staff out of Tripoli and rockets continue to rain in besieged Misrata today leaving humanitarian aid ships unable to approach port.
Yemeni President backs off agreement to quit
In Yemen, President Ali Abdullah Saleh balked at signing an agreement with the opposition yesterday that would see him step down within a month. Rallies emerged anew yesterday when the news broke.
Unrest in Maldives; protesters call for President to step down over economics
Protests percolated in the Maldives over the weekend, where thousands called for President Mohamed Nasheed to quit. Security forces fired tear gas and used batons to break up the rally – at lest 30 were hurt. The price of basic goods skyrocketed some 30 percent in the past few weeks alone after the monetary unit was devalued. President Nasheed was elected in 2008 in the nations first democratic poll in three decades.
More drug war deaths in Mexico in April than any other month
Data compiled by a Mexican newspaper shows last month as the deadliest since the start of the country's militarized drug war. Shannon Young has more from Mexico.
The Milenio newspaper's independent count of drug war related deaths finds fourteen hundred and two victims were reported in the month of April. That makes last month the deadliest since the start of the four and a half year old military offensive against organized crime. Nearly a quarter of April's documented deaths were found in mass graves. The largest discoveries were in the states of Tamaulipas and Durango, where dozens of mass graves have yielded some 300 victims. And those deaths may only be the tip of the iceberg. News of the mass graves prompted families of missing persons to come forward en masse. The Mexican attorney general's office now acknowledges the number of people who have disappeared since 2007 may number more than 6 thousand. Shannon Young, FSRN, Oaxaca.
Israel reacts to Hamas-PA unity by withholding tax funds from West Bank
Just days before a unity agreement is inked between Hamas and the Palestinian Authority, Israel reacts by withholding the PA's tax revenues. Rami Almeghari has more.
The Palestinian Authority is asking for international support today, after Israel announced it will delay delivery of 88 million dollars in tax monies due to the West Bank's government. Israel's finance minister said yesterday the move is prompted by the unity deal concern the funds will go to Hamas. Dr. Ghassan Alkhateeb is a spokesman for the PA's government in the West Bank.
"The Israelis have no right to withhold this money … it is not Israeli-donated money, it's our money."
The tax money roughly constitutes two thirds of the Palestinian Authority's annual budget. It is not the first time that Israel has withheld such funds, it did so in 1997, 2001, and 2006. Following the Oslo peace accords of 1993, Israel began collecting tax money for commercial goods in and out of the Palestinian territories, on behalf of the PA. Rami Almeghari, FSRN, Gaza.
May Day rallies around the globe
May Day rallies took place around the world over the weekend. Garment workers in Bangladesh and Indonesians in Jakarta rallied for safe workplaces livable wages. South Koreans called for better labor laws. Demonstrations in Germany turned violent when police fired water canons at protesters. In Venezuela, the day was marked by both those who support the policies of President Hugo Chavez and those that don't. Opposition politician Leopoldo Lopez.
"The current economic model destroys jobs and leaves no room for future employment opportunities."
That clip courtesy of Press TV. And May Day in Havana was marked by hundreds of thousands of Cubans largely supporting dramatic economic shifts officially approved at the recent Communist congress.
Army Corps of Engineers may breach Missouri levee any time now
Residents of Cairo, Missouri are waiting to find out if the Army Corps of Engineers is going to blow a hole in a levee to expand the Mississippi River's ability to accommodate flood waters. The town would be spared – but the move would flood 100,000 acres of farm land. Yesterday the US Supreme Court refused to grant a request from state officials to stop the intentional levee breach.
FEATURES
President Obama announces the assassination of Osama bin Laden
Last night, President Obama announced the US military's assassination of Osama bin Laden. He called the death of the al Qaeda leader the most significant achievement yet in the US war on terrorism:
"Over the years, I've repeatedly made clear that we would take action within Pakistan if we knew where Bin Laden was. That is what we've done. But it's important to note that our counterterrorism cooperation with Pakistan helped lead us to Bin Laden and the compound where he was hiding. Indeed, Bin Laden had declared war against Pakistan as well, and ordered attacks against the Pakistani people. Tonight, I called President Zardari, and my team has also spoken with their Pakistani counterparts. They agree that this is a good and historic day for both of our nations. And going forward, it is essential that Pakistan continue to join us in the fight against al Qaeda and its affiliates."
The President said no US troops were harmed in the early morning attack in Abbottabad, Pakistan, a city with many military installations. In fact, Bin Laden had been staying in a house just 800 yards from the Pakistan Military Academy. The building reportedly had cameras, but no phone or internet. The Special Forces operation took less than an hour and resulted in the death one woman and three men, including Bin Laden's son. Officials announced this morning that Bin Laden's body had been buried at sea.
Despite this pivotal development, both the US President and State Department Secretary Hillary Clinton were very clear that the war on terrorism is not over:
"Our message to the Taliban remains the same, but today it may have even greater resonance: You cannot wait us out. You cannot defeat us. But you can make the choice to abandon al-Qaida and participate in a peaceful political process."
But speaking to lawmakers today, Afghan President Hamid Karzai repeated criticisms of the US strategy in his country and reminded world leaders that countless Afghan civilians have been killed over the last 10 years.
"We hope that terrorist activities cease after Osama bin Laden's death. That was his punishment should also realize what we've repeatedly said all along, the war against terrorism should not be fought in Afghanistan it should be carried out in his safe haven, sanctuary and training camp, not in Afghanistan and today this has been proved right."
Translation courtesy of Euronews.
Reaction from Islamabad residents to the killing of Bin Laden
On the streets of Pakistan, many people didn't believe the news. Some wanted proof. Others were reluctant to share their responses for fear of retribution. Speaking through social media sites, some Pakistanis said the assassination would fuel extremist attacks within the country. For more reaction on the ground, FSRN's Rose Ketabchi reads for our reporter in Pakistan, Gabe Matthews.
The Bin Laden assassination and US-Taliban relations
Many are watching to see what impact the Bin Laden assassination will have on the war and violence in Afghanistan. Over the weekend, Taliban militants issued a statement warning that war won't end "until the foreign invading forces pull out of Afghanistan."
And yesterday, a young suicide bomber killed four and wounded 14. Mullah Abdul Salam Zaeef is a former Taliban ambassador to Pakistan and has in the past supported peace talks. He told Al Jazeera that the killing of Bin Laden does not resolve the real problem:
"The problem came from the United States to the area. I think their prisons in the area, their prisons in Pakistan, in Afghanistan, this is the main and basic problem it's not possible to be resolved by the killing of individuals or some figure."
Zaeef also brought up the Taliban's efforts in the past to work with the US in extraditing Bin Laden if they could evidence of his involvement in terrorist attacks. For more on this and the significance of the Bin Laden assassination and Taliban-US relations, we spoke to Gareth Porter, an investigative journalist and historian specializing in US national security policy.
US lawmakers warn that the war against al Qaeda isn't over
Lawmakers in Washington welcomed news of the killing of Osama bin Laden but issued warnings about an increased threat of attacks from those seeking retribution for his death. New questions have also been raised about the US relationship with its regional ally Pakistan. Michael Lawson has more.
Syria's security forces continue their crackdown on civilians in cities across the country
In Syria, security forces continue their crackdown on civilians in cities across the country. In Deraa there are reports of hundreds of men being arrested and taken away in trucks. Since Friday, dozens of people have been killed and human rights groups say about 600 people have been killed in the uprising so far and many hundreds detained. Journalists are also being targeted. Khaled Sid-Mohand, a French-Algerian journalist and occasional contributor to FSRN has been detained since early last month and Al Jazeera's Dorothy Parvaz has been missing since Friday. Today the Syrian government has called on people to turn themselves in, in return for exemption from prosecution. For more on the situation we were joined by Mohamed Alabdallah, a Syrian dissident based in the US.