Newscast for Thursday, April 28, 2011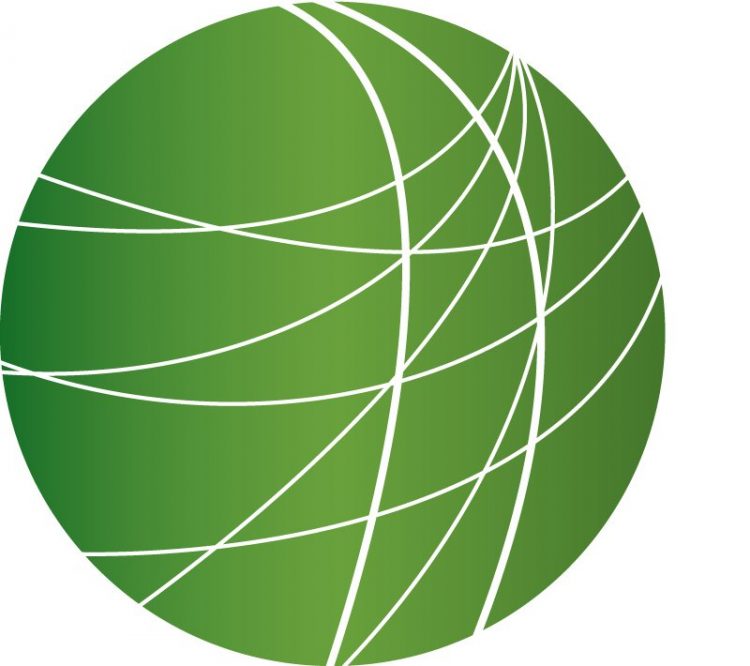 As Syria's crackdown continues, more than 200 lawmakers resign from the government in protest
Argentina's Qom-Toba community call for an end to repression and discrimination of indigenous people
Across the US growing concern about GOP proposals to overhaul Medicare
A Supreme Court ruling limits consumers' rights to file class action lawsuits
The push to improve the unhealthy food in school cafeterias
HEADLINES
TVA nuclear plant in shut down following Alabama tornadoes
Tornadoes ripped through the southeastern US over the past 48 hours, killing nearly 250 people, most of them in Alabama. These storms are being called the worst in decades. The Tennessee Valley Authority's Browns Ferry nuclear power plant in northern Alabama went to emergency generators on Wednesday afternoon after the storms knocked out power to the area. TVA head Bill McCollum:
"One of the designs built into the plant is that if you loose the connection to the off-site grid, the plant is to immediately and automatically shut down. On-site power comes up and powers the equipment.  And then you go through the process of bring the plant to a cold shutdown. That all worked as designed."
As of this afternoon, TVA says all three reactors at the plant have been successfully cooled and shut down. TVA declared the situation an "unusual event," the lowest of four classifications on the Nuclear Regulatory Commission emergency scale. Because of damage to the entire transmission system, TVA says power will not be restored to residents for days, maybe weeks.
Six anti-abortion laws move through FL legislature
It may soon be more difficult for women in Florida to get an abortion. On Wednesday, the Florida House passed six different bills that could limit a woman's access to the procedure. And today pro-life activists rallied to halt the legislation. For FSRN, WMNF Community Radio's Seán Kinane reports.
Reporter:
Both chambers of Florida's legislature have Republican super-majorities, and six abortion bills easily sailed through the House. Four still need to be passed by the Senate. One of these would make it more difficult for minors to get abortions. Two more deal with further limiting later-term abortions and requiring ultrasounds. A fourth bill would transfer revenue from a "Choose Life" license plate from counties to a pro-life group for pregnancy clinics. Florida's current governor, Rick Scott, is likely to sign the bills into law. At a rally in Tampa this morning, Wendy Sears Grassi of Planned Parenthood of Southwest and Central Florida, criticized a bill already heading to the governor's desk. It would forbid health care exchanges created through the federal health care reform law from offering coverage for the procedure.
"Anything that's going to limit insurance coverage for a woman's right to choose is outrageous. And there's a lot of women who can't afford the procedure and rely on insurance, so it's going to limit a lot of women's access to their Constitutional right to abortion."
Lawmakers also want to change the Florida Constitution to prohibit the use of tax money to fund abortions – something that's already illegal at the federal level. Seán Kinane, FSRN, Tampa.
In other abortion news, yesterday Indiana voted to defund Planned Parenthood, becoming the first state to do so. The bill now goes to the governor for signature.
Tentative peace reached on Thailand-Cambodia border
Thai and Cambodian border military commanders have reached a temporary ceasefire after a week of cross border artillery exchanges that have claimed the lives of at least 15 soldiers. FSRN's Ron Corben reports from Thailand.
Reporter:
The ceasefire followed talks between commanders along the common border between Thailand and Cambodia. Fighting continued until early Thursday, and has forced an estimated 50,000 Thai and Cambodian villagers to flee to safe havens. Thai government spokesman, Panitan Wattanayagorn, said the ceasefire marked a positive step and may lead to people returning home.
"We had a talk with Cambodian officers at a local level and they agreed to implement measures to stop the clashes. This is an encouraging sign and we welcome the Cambodian initiative."
Recent fighting has focused on territory near a disputed 900-year-old Hindu temple. In 2008, Cambodia successfully had the Preah Vihear temple declared a World Heritage Site. Cambodia has insisted on international observers to monitor the disputed border, but the Thai army has remained reluctant. The border conflict is set to be raised during a regional ASEAN meeting in Jakarta in May. Ron Corben, FSRN, Bangkok.
Japan denies Greenpeace ocean radiation testing permit
Greenpeace activists say they were denied permits by the Japanese government today to do independent ocean water testing around the Fukushima Power plant. In a Greenpeace blog post, campaigner Ike Teuling said the government will not allow radiation testing within 12 miles of the plant. The group says the current testing by the government and plant operator TEPCO is insufficient – and it's necessary for independent measures to be taken closer to shore, where much of the country's fishing industry is based.
Prominent Canadian activists pleads guilty to G20 protest charge
A prominent Canadian activist pleaded guilty in a Toronto courthouse today for the role he played in the protests against the G20 summit last June. The protests resulted in the largest mass arrest in Canadian history. FSRN's Aaron Lakoff has the story.
Reporter:
Jaggi Singh, a long-time activist and member of the Anti-Capitalist Convergence, pled guilty today to the charge of "counseling to commit mischief over $5000." The charge comes as a result of a statement Singh made during a press conference on June 24th, just days prior to the G20 summit in Toronto.  Standing in front of the massive security fence erected around the meeting venue, he voiced his support for activists who were planning to break through the barrier.
"I guess I'm here today to stand with people who question the legitimacy of this fence, and to support those who want to take down the fence."
The Crown is asking for a six-month jail sentence, while Singh's lawyer is asking for a much smaller penalty and no jail time. The sentencing is scheduled for June 21st. Aaron Lakoff, FSRN.
FEATURES
As Syria's crackdown continues, more than 200 lawmakers resign from the government in protest
Syrian authorities continue their violent crackdown on civilians. Tanks continued patrols in numerous cities and the military has surrounded towns with check points. Condemnation of the hundreds of dead and thousands wounded is now coming from within Syrian government after more than 200 members of the ruling Baath party resigned. There is also a new opposition group, called the National Initiative for Change. Spokesperson Ausama Monajed told the Guardian they are calling on the army to do its job and protect civilians:
"Well we're calling upon General Habib to take a historic role, to protect Syrians. They swore in the army to protect Syria, Syrian lands, Syrian people, Syrian borders, protecting the civilians from the security forces and from the thugs associated with the regime."
Activists are calling for massive demonstrations tomorrow in what's being called Azadi Friday, the Kurdish word for "freedom." World leaders will also be discussing the humanitarian crisis tomorrow at the Human Rights Council in Geneva. Yesterday, the UN Security Council failed to reach an agreement on a resolution condemning the violence with Russia's deputy ambassador warning that foreign intervention could lead to civil war.
Argentina's Qom-Toba community call for an end to repression and discrimination of indigenous people
As Argentine lawmakers prepare to vote on a bill that would limit foreign ownership of farm land, the nation's indigenous face forced displacement, extreme poverty and violent attacks as the result of land issues. A land conflict in the northern rural province of Formosa led to the killing last year of an indigenous leader from the Qom-Toba community during a forced eviction. This week, community members in Buenos Aires are on a hunger strike, urging government officials to end indigenous repression. FSRN's Marie Trigona reports.
Across the US growing concern about GOP proposals to overhaul Medicare
Today a group in Ohio, upset by a GOP proposal to overhaul Medicare, rallied and then marched to the office of their local Congressperson Bill Johnson. This is part of growing unrest across the country over an unpopular budget proposal passed by House Republicans earlier this year. Matt Laslo reports.
A Supreme Court ruling limits consumers' rights to file class action lawsuits
Public interest advocates are warning that Wednesday's Supreme Court decision will have sweeping implications for consumers, leaving them little choice but to sign contracts that bar class action lawsuits and limit legal recourse to binding arbitration. In AT&T versus Conception, a California couple, Vincent and Liza Concepcion sued the telecommunications giant after it charged them 30 dollars in sales tax for a cell phone that was advertised as free when they signed up for a contract. The High Court ruled 5-4 in favor of AT&T. Deepak Gupta is a staff attorney at Public Citizen Litigation Group and represented the Concepcions in court.
The push to improve the unhealthy food in school cafeterias
Across the United States this week and into the weekend, teachers, students and parents are holding rallies to protest education cuts. As part of state-wide protests at public schools in Nevada yesterday, dozens of students and teachers held up 'Save our School' placards in front of one Las Vegas school. They're opposing plans to reduce the number of teachers and expand school class sizes to up to 45 students. An often overlooked but important ingredient of school life that's likely to suffer from the cuts – and is already operating on a shoestring budget – is the food. In New York City, the Department of Education spends only 90 cents on each of the 860,000 meals they serve daily to school children across the city. That amount wouldn't buy you a cup of coffee and to many students, the food it puts on the table is less than appealing. Reporter Jeanmarie Evelly visited some school cafeterias in the Bronx and files this report.