Newscast for Wednesday, April 27, 2011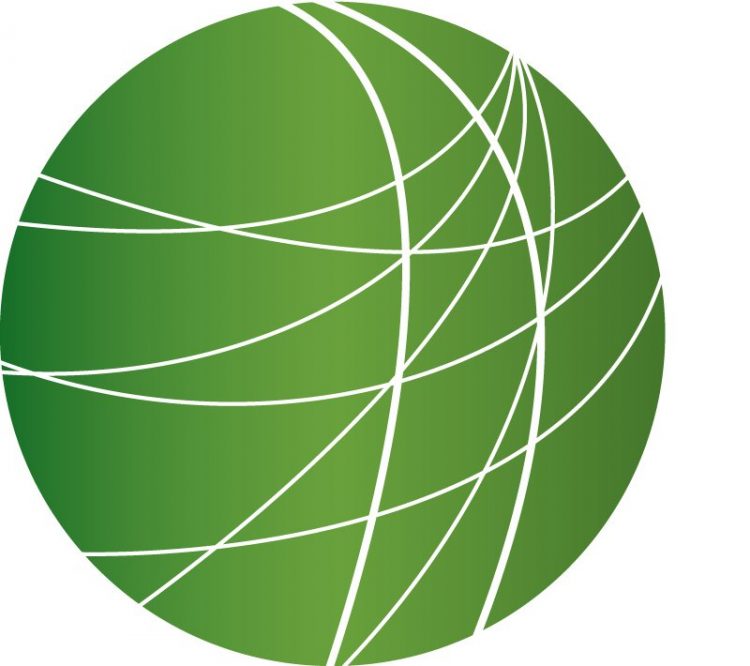 Growing international condemnation of Syrian government
In Bahrain, hundreds remain in detention after crackdown on pro-democracy demonstrations
Libya's indigenous Berbers fighting in the uprising against Colonel Gaddafi
In the US, protestors demand better conditions for tobacco farm laborers
Florida pushes for Arizona-style anti-immigration bill
HEADLINES
Hamas and Fatah announce unity government
Rival Palestinian parties, Fatah and Hamas, came to a historic agreement today in Cairo. After a four-year split, the factions say they will form a unity government and move towards elections. FSRN's Rami Almeghari reports.
Reporter:
Officials from both parties confirm that Palestinian President Mahmoud Abbas of the Fatah party and Hamas' top political leader, Khaled Mash'al, will sign a unity deal in Cairo next week. The agreement was officially announced at a press conference in the Egyptian capital. Under the agreement, a new cabinet will be formed, which will begin preparing the Palestinian territories for elections. Senior Hamas leader Mahmoud Alzahar spoke to Aljazeera about the agreement.
"Elections for the legislative council, the presidential post, and the Palestinian national council, will be held all together at once. I will happen one year after signing the national conciliation agreement, with the participation of all Palestinian factions."
Hamas and Fatah split after Hamas won legislative elections in January 2006. In June2007, Hamas took over Gaza and ousted the Abbas-led Fatah party from the territory. Rami Almeghari, FSRN, Gaza.
Security forces open fire on Yemeni protesters, dozens killed and wounded
Yemeni security forces opened fire on a group of protesters today, killing as many as a dozen and injuring about 100 others. CNN reports today is one of the deadliest since protests started, and that medical facilities don't have enough supplies to treat all the wounded. Many protesters have rejected a tentative reconciliation deal in which leader Ali Abdullah Saleh would step down within a month and be granted immunity. Groups are calling for his immediate resignation.
Tibetan government in exile names new Prime Minister
The Tibetan government in exile has named a new Kalon Tripa, or Prime Minister. Dr. Lobsang Sangay, a Harvard-educated legal scholar, won Parliamentary elections. Last month, the Dalai Lama announced he was stepping down as the political head of the government, but would still act as the spiritual leader. Nearly 50,000 people in 30 countries cast votes in the late March elections, according to the Central Tibetan Administration.
Supreme Court decision further strips consumer rights
Today the US Supreme Court ruled for corporate America, reducing the rights of consumers to file class action lawsuits. In a 5-4 decision in the AT&T Mobility vs. Concepcion case, the court said companies could stop class action lawsuits by writing preemptive arbitration clauses into a consumer contract.
In dissent, Justice Stephen Breyer said allowing this kind of enforceable contract language would insulate companies that cheat "large numbers of consumers out of individually small sums of money."
The NAACP Legal Defense Fund filed an amicus brief in the case arguing that class action lawsuits have advanced the cause of civil liberties in numerous instances, pointing out systematic discrimination. The group said several of those outcomes would not have happened if the restriction on class action lawsuits had been in place.
Native groups fight development of CA burial grounds
Native American activists have staged an encampment near San Francisco in the city of Vallejo to stop a park development on a sacred burial site called a shellmound. Activists are in their 13th day of protest. FSRN's Christina Aanestad reports.
Reports:
At the end of a suburban condo development in Vallejo, California, sits 15 acres of grass and trees. It's a shellmound, that's been used for ceremonies for more than 3,500 years. The city plans to develop this area into an official public park with parking lots, toilets and paved paths. But local Ohlone and other native California activists want to see the land left alone. Corrina Gould is an Ohlone. She has ancestors buried here and says she's been negotiating with the city for 10 years to protect the burial site.
"It's frustrating because there's no other culture in this country that has to fight for their sacred spaces or their cemeteries. Only American Indians have to work on those kind of issues."
Activists started the spiritual encampment here 13 days ago when the city planned to begin work on the park. A federal mediator has stepped in to help negotiate a proposal. Christina Aanestad, FSRN, Vallejo.
Obama to birthers: "I got better stuff to do."
A slightly incredulous President Obama today announced he would release further information confirming he was born in the US.
"I have to say that over the past two and a half years, I have watched with bemusement… I've been puzzled with the degree to which this thing has just kept on going."
He said he decided to address the issue after headlines about so-called "birthers" trumped major policy discussions about the federal budget. He said the nation is facing serious problems that require focus.
"We're not going to be able to do it if we just make stuff up and pretend facts are not facts. We're not going to be able to solve our problems if we get distracted by side shows and carnival barkers."
He ended by imploring the American people and media to let the story drop, saying, "I've got better stuff to do."
FEATURES
Growing international condemnation of Syrian government
In Syria, security forces backed by tanks are continuing their crackdown in the cities of Deraa, Baniyas and the Damascus suburb of Douma. Hundreds of people have been detained and Al Jazeera, quoting the Syria Observatory for Human Rights, reports that more than 450 have been killed over the last six weeks. International condemnation of Syria is growing with more countries weighing the possibility of sanctions. Five European nations summoned the Syrian ambassadors in their countries and earlier, United Nations Secretary General Ban Ki Moon condemned Syria's human rights violations:
"I condemn, utterly, the continuing violence against peaceful demonstrators, most particularly the use of tanks and live fire that have killed and injured hundreds of people."
The UN Human Rights Council is holding a special session on Friday to discuss the crisis in Syria.
In Bahrain, hundreds remain in detention after crackdown on pro-democracy demonstrations
In Bahrain, hundreds of people including lawyers, doctors and human rights activists remain in detention following the government's declaration of martial law on March 15th in response to pro-democracy protests across the nation. Many also remain missing and 31 people are confirmed killed. For more we go to, Nabeel Rajab, President of Bahrain's Center for Human Rights, he himself a target of government repression. In March, his office was raided by security forces and he was detained and beaten.
Libya's indigenous Berbers fighting in the uprising against Colonel Gaddafi
In Libya, a team appointed by the UN Human Rights Council has arrived in Tripoli and started investigating allegations of human rights violations by the Libyan government including the use of torture and the bombing of civilians. Violence continues in Misrata, following NATO's bombing attack overnight. Today, forces loyal to Colonel Muammar Gaddafi and rebels continued fighting for control of the city.
Another area of conflict has been in the desert town of Nalut, where last week, rebels gained control of one of the two official border points between Tunisia and Libya. This strategic win opens up the way into Gaddafi's stronghold, West Libya, for the opposition forces. Unlike the battles along the coast, events in the Western Mountains have received little attention. The region is populated by Berbers, North Africa's indigenous people. They've long faced discrimination under Gaddafi's rule and quickly joined in the liberation fight. From the Tunisian border town of Dehiba, Marine Olivesi reports.
In the US, protestors demand better conditions for tobacco farm laborers
Protestors gathered in front of British consulates in nine US cities today, demanding fair farming practices for farm laborers who handle British owned tobacco. Matt Laslo reports from Washington.
Florida pushes for Arizona-style anti-immigration bill
Last year Arizona passed a controversial law to crack down on undocumented immigrants. Now other states are considering copycat legislation. In Florida, immigration bills are nearing passage in the Republican-dominated Legislature. From WMNF Community Radio in Tampa, Sean Kinane reports.