Newscast for Monday, June 27, 2011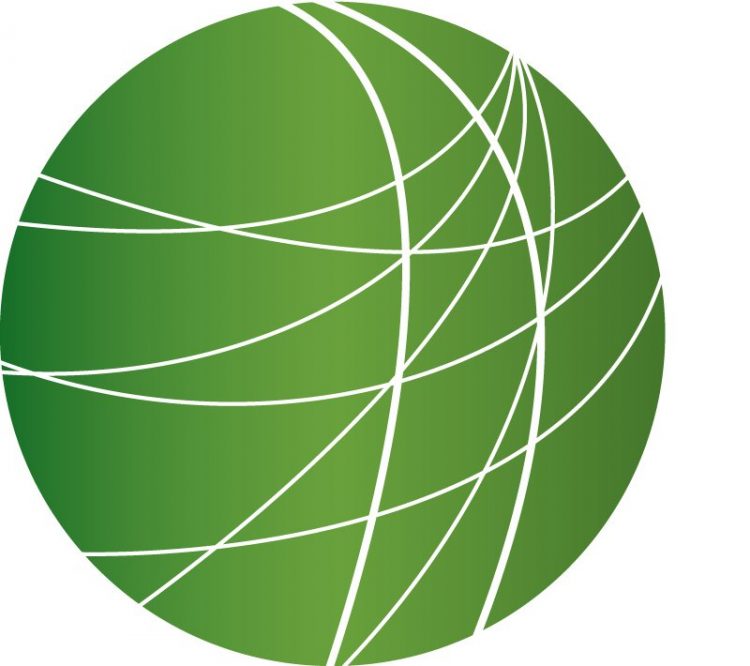 New Yorkers celebrate the new same sex marriage law during yesterday's Gay Pride parade
The US Supreme Court rules that Arizona's campaign finance law is unconstitutional
In Morocco, thousands of people demonstrate across the country, both for and against reforms proposed by King Mohammed VI
Activists in Lebanon rally on the streets of Beirut to revive their campaign for political reforms
The Honduran musician raising awareness in the US about the oppression in his country
HEADLINES
Former Illinois Governor found guilty of 17 corruption charges
Verdicts in the retrial of the former Governor of Illinois are in – a jury found Rod Blagojevich guilty of trying to sell the US Senate seat vacated by President Barack Obama. Blagojevich faced 20 corruption charges all told – he was found guilty of 17, not guilty of one and the jury deadlocked on the remaining two charges.
ICC issues arrest warrants for Libyan leaders
The International Criminal Court issued  arrest warrants today  for Libyan leader Muammar Gaddafi, his son Seif al-Islam, and  Libyan intelligence boss Abdullah al-Sanoussi. The three are charged with crimes against humanity including murder and persecution.
UN-backed Khmer Rough war crimes tribunal opens
The long-awaited trial of the four surviving leaders of Cambodia's murderous Khmer Rouge  began today. The elderly defendants are charged with genocide, war crimes, and crimes against humanity. Robert Carmichael reports from Phnom Penh.
The defendants are the last surviving leaders of the Khmer Rouge movement, which is blamed for the deaths of up to 2.2 million Cambodians between 1975 and 1979. The four are party ideologue Nuon Chea, known as Brother Number Two; head of state Khieu Samphan; foreign minister Ieng Sary; and his wife, the social affairs minister Ieng Thirith. All four deny charges of genocide, crimes against humanity, and war crimes. Court spokesman Lars Olsen says today's hearing – which comes more than 30 years after the Khmer Rouge were forced from power – is highly significant.
"Those who are accused of being the political leadership of the country, accused of designing the policies that eventually led to nationwide crimes are finally being put on trial thirty years after the alleged crimes happened."
Three of the four defendants walked out of court Monday,  two  citing ill health and one in protest of the court's refusal to accept a long list of witnesses. This week's four-day session is procedural, and the trial proper is expected to start later this year. Robert Carmichael, FSRN,  Phonm Penh.
Israel directs armed forces to stop flotilla
The Israeli cabinet ordered the army today  to "firmly prevent" the Freedom Flotilla from reaching Gaza – Jillian Kestler-D'Amours reports.
The Israeli cabinet instructed the Israeli army earlier today to firmly prevent this year's Freedom Flotilla from reaching the Gaza Strip. The announcement came one day after Prime Minister Benjamin Netanyahu said that Israel's blockade of the coastal Palestinian territory would not be breached.  Ten boats are expected to set sail for Gaza in the coming days. According to organizers the ships will carry nearly three thousand tons of humanitarian aid and hundreds of civilians from dozens of countries. Some of the boats scheduled to leave from Greek ports have faced administrative delays posed by the Greek government. Activists say this is a result of Israeli diplomatic pressure.  Last year, Israel faced international outrage after Israeli navy commandos killed nine activists on-board Turkish ship the Mavi Marmara. The Free Gaza Movement has said this year's flotilla will go ahead as planned despite Israeli threats and interference. Jillian Kestler-D'Amours, FSRN, Jerusalem.
Israeli officials reversed an announcement made yesterday that would ban foreign media aboard the flotilla from Israel for up to a decade and confiscate their equipment. And according to Flotilla organizers one vessel was discovered sabotaged today,  its propeller axle had been cut.
As many as 80 migrants kidnapped in Mexico
Immigrant rights advocates say there's been another mass  kidnapping of migrants in southern Mexico. Shannon Young reports.
Armed men kidnapped what witness say were at least sixty migrants who were traveling on top of  a cargo train through southern Mexico. The incident occurred Friday just before the train rolled into the station at Medias Aguas, Veracruz. Migrants who escaped told staff at the Brothers on the Road migrant shelter that the conductor stopped the train in an area where armed men were waiting with three Suburban style vehicles. The armed men ordered the migrants to get off of the train and get into the vehicles. Many ran into the surrounding countryside and  eventually made their way back to the shelter in Oaxaca. Organized crime groups who control the flow of drugs through Mexico started kidnapping migrants for ransom a few years ago. Mexico's National Human Rights Commission estimates at least 20 thousand migrants are kidnapped within Mexico each year. Shannon Young, FSRN, Oaxaca.
Bomb blasts kill dozens in Nigeria
Twenty five people are dead in a series of bomb blasts in Northern Nigeria. Sam Olukoya reports from Lagos.
The attacks were carried out on Sunday by motorcyclists who lobbed bombs into three beer gardens and fired gunshots into the crowd in the northern city of Maiduguri. More bomb attacks were carried out today. The Boko Haram, an Islamic group with links to the Afghan Taliban, took credit  for the attacks  and many others in recent months that killed scores of people. The group wants strict Islamic law in Northern Nigeria. Its activity is one of the main security challenges facing Nigeria, Africa's leading oil exporter. Sam Olukoya, FSRN Lagos.
Canada breaks postal worker strike
The Canadian government passed back-to-work legislation Saturday, and ordered a  nation-wide postal strike to end – Aaron Lakoff has more from Montreal.
After nearly  58 hours of debate,  the Canadian parliament voted  Saturday to legislate striking postal workers back to their jobs. The opposition New Democratic Party attempted to filibuster the legislation, but it finally passed by a majority vote in the Conservative-dominated Parliament. Mail services are expected to resume again in Canada on Tuesday. The government threatened to steeply fine both the union and individual workers if they remain on the picket lines. The union said its workers will return to their jobs with their heads held high, despite the fact that the government forced them back to work with a lesser wage increase than had been previously been offered by their employer, Canada Post. Aaron Lakoff, FSRN, Montreal.
FEATURES
New Yorkers celebrate the new same sex marriage law during yesterday's gay pride parade
New York State Lawmakers made history this weekend when they passed the Marriage Equality Act in a vote that crossed political lines 33 to 29.  From New York, Rebecca Myles has more.
The US Supreme Court rules that Arizona's campaign finance law is unconstitutional
In a 5-4 decision today, the Supreme Court struck down a provision in Arizona's Clean Elections law that provided certain candidates with matching public campaign funds. Supporters of the decision claim a victory for the first amendment but advocates for campaign finance reform say this is yet another attack by the Roberts court on laws meant to curb the power of money in elections. Michael Lawson reports.
In another Supreme Court ruling today, Brown v. Entertainment Merchants Association, the court struck down a California law that prohibits the sale of violent video games to children.  In the 7 to 2 ruling the court said the law violates freedom of speech.
In Morocco, thousands of people demonstrate across the country, both for and against reforms proposed by King Mohammed VI
In cities across Morocco yesterday, thousands of people took part in rival demonstrations, for and against, proposed constitutional reforms by King Mohammed VI.  Under a new draft constitution to be put to a referendum on July 1, the king would remain head of state and the military but devolve some of his other powers to the government.  The proposed reforms are a response to nationwide protests on February 20th inspired by the Arab Spring uprisings in Tunisia and Egypt.  For more we spoke with Paul Silverstein, associate professor of anthropology at Reed College in Portland, Oregon. He specializes in North African society and politics.
Activists in Lebanon rally on the streets of Beirut to revive their campaign for political reforms
In Lebanon, a popular protest movement erupted in March challenging the country's sectarian regime by calling for democratic reforms.  But, momentum from the initial marches waned.  Activists retreated from the streets and have since been running workshops, consultations, sit-ins and lectures. On Sunday they returned to the streets of Beirut to try and revive their campaign.  Zak Brophy has this report.
The Honduran musician raising awareness in the US about the oppression in his country
Tomorrow marks the two-year anniversary of the coup that overthrew President Manuel Zelaya in Honduras. Since then, teachers, activists, farm workers and journalists have faced increasing oppression – including threats, disappearances and death. One of those under attack is Pavel Nuñez, a rock musician and active member of the Honduran resistance movement. He is currently touring the US to spread awareness about the ongoing oppression in his country. FSRN's Alice Ollstein attended one of his concerts in Washington and files this report.