Newscast for Tuesday, April 12, 2011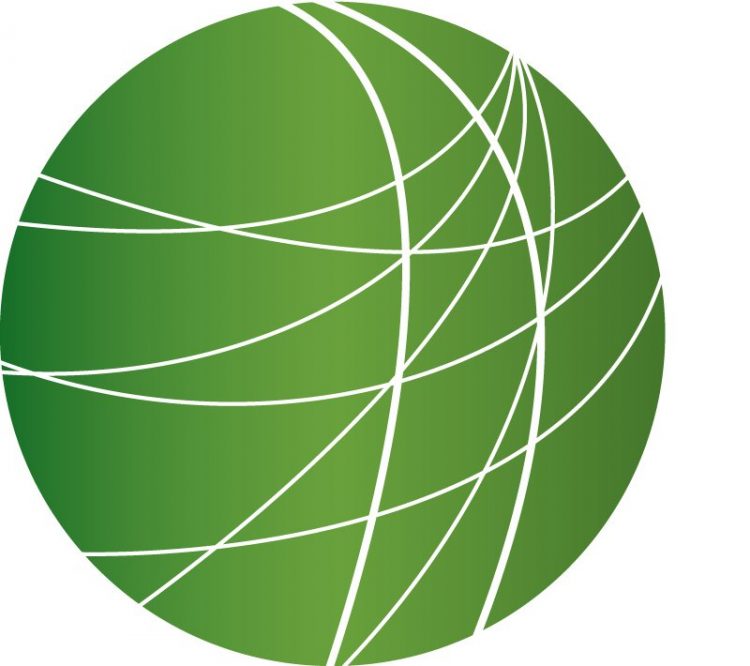 Japan ups Fukushima nuclear crisis level to 7, equal to the Chernobyl disaster
In Honduras, workers, students and teachers take part in a general strike
Thai government's crackdown on media
US lawmakers release details of 2011 spending bill and $40 billion in cuts
HEADLINES
UK, France say NATO not doing enough to protect Libyan civilians
Both Britain and France said today that NATO is not adequately protecting Libyan civilians. French Foreign Minister Alain Juppe called on NATO to do more to stop pro-Gaddafi forces from using heavy artillery. But spokesperson Carmen Romero said today that without NATO's efforts – even more civilians would be suffering.
According to Agence France Press, Libya's National Transition Council said today that pro-Gaddafi forces have killed at least 10,000 people.
Bahraini blogger/activist launches hunger strike
A Bahraini activist began a hunger strike to protest the detentions of her husband, father, brother-in law and uncle. Zainab Al-Khawaja said that her father – the former president of the Bahrain Centre for Human Rights – was beaten unconscious as he was arrested. Bahrani officials have not released information regarding his whereabouts or condition.
Syrian officials blocking access to emergency medical care
Human Rights Watch said today that security forces in Syria are blocking emergency medical access for protesters. Witnesses say that troops are openly attacking two villages near the sealed off city of Baniyas, conducting summary arrests and public beatings. Hundreds of Kurds held a peaceful protest today in the North, yesterday hundreds of students rallied in Damascus.
Despite ceasefire, only crossing into Gaza still closed
Despite a ceasefire between Hamas and Israel, the only commercial crossing in Gaza remains closed. Rami Almeghari has more.

Hundreds of legal scholars sign protest letter over Manning treatment
A Yale law professor co-authored a letter of concern about the treatment of Bradley Manning, the alleged whistle blower in the Wikileaks case, who's been imprisoned for the past ten months at the Marine base at Quantico, Virginia. The letter has been signed so far by 300 academics, mostly law professors. Melinda Tuhus reports.
Maryland passes bill granting undocumented students in-state tuition
Racing to beat the legislative session clock, late last night lawmakers in Maryland passed the state's version of the DREAM Act. Undocumented students who graduate from high school in Maryland, complete 60 hours at a community college and have three years of IRS returns will qualify for in state tuition rates. Participating male students will be required to register for the Selective Service. It was a busy night – lawmakers also passed a measure that would allow those caught with an ounce or less of marijuana to avoid conviction with a doctors note. However, a bill that would have legalized same sex marriage failed – as did a transgender rights measure.
FEATURES
Japan ups Fukushima nuclear crisis level to 7, equal to the Chernobyl disaster
Japanese authorities have officially upgraded the level of their nuclear disaster to a grade 7 – the highest level on the nuclear accident scale and the same level as Chernobyl catastrophe.   Watchdogs and activists have doubted the statements from Japanese officials for weeks, and there's growing concern the government isn't doing enough to keep civilians safe. FSRN's Claudia Cragg reports.
In Honduras, workers, students and teachers take part in a general strike
In Honduras today, workers, students and activists are taking part in a general strike to protest the high cost of living and human rights violations by security forces under the current government of President Porfirio Lobo. Critics say state repression has intensified in recent weeks and a demonstration involving many thousands of Hondurans on March 30th supporting teachers opposed to the privatization of education was brutally suppressed by police. Oscar Estrada is a Honduran film maker and activist and he joined us from the protests in the capital Tegucigalpa, near the University.
Thai government's crackdown on media

This month marks the one year anniversary of protests in Thailand that brought Bangkok to a standstill in 2010. Some 88 people were killed and 1800 injured in the violence. The country still remains in a transition, with Red Shirt protesters taking to the streets and the current government of Abhisit Vejjajiva preparing for an election this year. Following last April's protests, the government quickly began cracking down on media and FSRN has been following the case of Chiranuch Premchaiporn, an editor with the news website Prachatai. She faces up to 20 years in prison for her role as a journalist and is accused of publishing comments considered offensive to the monarchy. Her case is being seen as a test of whether or not democracy is returning to Thailand. FSRN's Dorian Merina sat down with Premchaiporn in Bangkok for an extensive interview. Today, we bring you the first part, where she discusses her case and the role of media in Thai society. Tune in tomorrow, for the second part of this interview, when Premchaiporn discusses the investigations into last year's crackdown and the future of political reform in Thailand.
US lawmakers release details of 2011 spending bill and $40 billion in cuts
Three days after lawmakers and the Obama administration struck a deal on spending cuts, the details were finally released around 2 AM Tuesday morning. The proposal includes about $40 billion in cuts, including $28 billion in new reduction for 2011. In a statement, Republican Congressmember Hal Rogers, Chair of the Appropriations Committee said the non-defense spending cuts are about five times larger than any other reductions in history.
The US military will escape cuts, and actually see a $5 billion increase in spending for their $513 billion budget for this year. There's also nearly $160 billion in the bill for something the military calls "overseas contingency operations." The Department of Veterans Affairs will also receive an increase of about $600 million.
All other government agencies will see spending reductions, including the EPA, transportation, education, and housing. The agreement cuts more than $155 billion from education, but continues the Pell Grant Program at the current maximum award level of $4,860.
The EPA will lose $1.6 billion,  down 16% from last year. And high speed rail will be slashed by nearly $3 billion. More than 1 billion is being cut from health care programs to prevent sexually transmitted disease including AIDS and hepatitis.   Compared to what was requested in 2011 budgets, hundreds of millions is being cut from community health care centers.
As FSRN reported yesterday, DC lawmakers are protesting the agreement for two riders affect abortions and charter schools in DC. At a protest Monday, Mayor Vince Gray said his state paid 3.6 billion dollars in federal taxes and to demonstrate how upset he was with the budget deal pulled his wallet out of his pants and showed it to the crowd outside the Capitol building:
"Why, why is it that someone should be able to reach in my pocket and say. 'I want to see how much money you have in there. Oh you have a dollar? Well it may be your money but I'm going to tell you how to spend it. I am sick of being treated that way in the District of Columbia."
Gray and several DC councilors were arrested and then released. Congress has until Thursday to approve the bill, when the latest interim spending measure expires. Tomorrow, President Obama will outline his vision for future US fiscal policy including how he plans to deal with the deficit.