Newscast for Thursday, May 19, 2011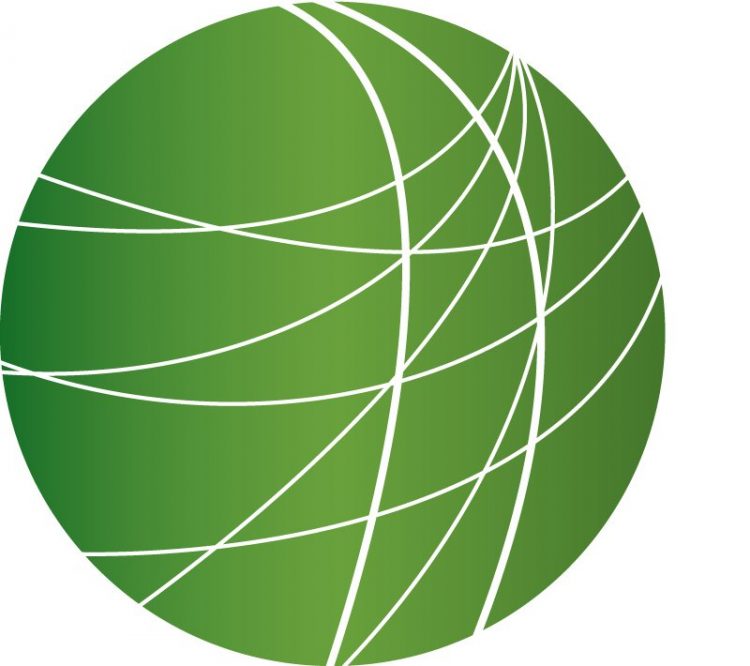 President Obama lays out his vision for US Middle East policy in the wake of the Arab Spring uprisings
Republican lawmakers block a vote on the nomination of Goodwin Liu to serve on the 9th circuit court of appeals
The trial in Chicago of a local business owner tied to the 2008 Mumbai terrorist attacks in India
In Spain, demonstrators continue to protest austerity measures on the eve of elections
The growing numbers of Indonesian women who go overseas to find work where they're exploited and abused
HEADLINES
Israel approves more settlements
President Obama today gave a major policy speech on the Middle East, devoting a large section to the Israel/Palestine question.  He called on Palestinians to halt efforts to de-legitimize Israel, and for Israel to move towards recognizing Palestinian statehood, saying continued settlement construction was an obstacle to the peace process.
"Ultimately, it is up to Israelis and Palestinians to take action.  No peace can be imposed upon them, nor can endless delay make the problem go away."
But as President Obama made this speech… and as Israeli Prime Minister Benjamin Netanyahu prepares to meet with US leaders in Washington, plans to expand Jewish-only settlements around Jerusalem moved forward.  FSRN's Jillian Kestler-D'Amours has more from Israel.
The Jerusalem District's Planning and Building Committee today approved the expansion of two proposed Jerusalem-area, Jewish-only settlements. Pisgat Zeev and Har Homa sit beyond the Green Line on lands Israel occupied in 1967. Current plans would expand the settlements by 1500 housing units, according to AFP.  Discussions related to this expansion had been postponed since mid-April for political reasons.  But the Israeli Prime Minister's Office authorized today's meeting.
In addition, local media reports the Israeli settler "hilltop youth" movement plans to erect new settlement outposts while Netanyahu is in Washington.  One of these outposts – illegal under both international and Israeli laws – would be built between Jerusalem and the settlement of Ma'ale Adumim, further disrupting Palestinian access their territory.
While in the US, Netanyahu is scheduled to speak with President Barack Obama about reviving failed "peace talks" with Palestinian leadership. A major stumbling block to these negotiations has been continued Israeli settlement expansion. Jillian Kestler-D'Amours, FSRN, Jerusalem.
Protests erupt after Yemeni President Saleh rejects plan to step down
The latest push to broker a peace settlement in Yemen has failed – and today the blame game begins.  Opposition forces are blaming the breakdown of a plan to usher the current government out of power on President Ali Abdullah Saleh.  Yesterday, Saleh again refused to sign a Gulf Cooperation Council deal under which he would leave office in 30 days in exchange for immunity from prosecution.
Mass protests erupted today in the capital Sanaa and the second largest city Taiz in response to the failed negotiations.  Although many protesters have spoken out against the deal in the past, saying it doesn't go far enough to exact meaningful government change.
UN worker strike in Gaza leaves services disrupted
For the second day, United Nations Relief and Works Agency services across the Gaza Strip have been interrupted by a general strike. Thousands of agency employees didn't show up for work this morning as part of a long-standing dispute. They stand in solidarity with three local UNRWA staff they say were fired with no legal basis.  FSRN's Rami Almeghari files this headline.
A man staffing the gate of UNRWA's Gaza City headquarters tells people who approach, "No one is here."  Several striking employees have made camp in a tent outside the UNRWA premises in protest – but thousands of their colleagues working in education, health, sanitation and food aid have also joined the two-day strike.
Employee spokesperson Mahmoud Hamdan says they are striking because of an excessive decision by UNRWA to fire three local employees who were investigated, but acquitted by Palestinian authorities.
"We are not siding with those who have been convicted by local Palestinian courts.  Rather, we are siding with the three personnel who have been acquitted by these courts. This strike didn't happen suddenly.  It happened after we have made all possible efforts and lost hope of negotiating with UNRWA senior management."
UNRWA's spokesperson, Chris Gunness, told FSRN the workers have not followed measures previously agreed upon by UNRWA and the Union.
UNRWA's various services benefit about 5 million Palestinian refugees across the region.  In Gaza alone, the Agency staffs 228 schools and 20 health care centers provide services to 1.1 million refugees.  Strike organizers promise to step-up protests until the employees are rehired. Rami Almeghari. FSRN, Gaza.
Anti-NATO protests continue in Afghanistan's Takhar province
Protests continued today in Northern Afghanistan, although smaller than yesterday.  There, people are angry about a Wednesday night NATO raid that left 4 people dead.  Yesterday, 12 died in demonstrations near a NATO outpost in Takhar province.  Today there was more violence, according to Reuters, as a couple hundred people, some armed, faced off against security forces.  Protesters allegedly torched police headquarters and security forces fired shots into the air – although some gunshot wounds have been recorded.
Further south, in Afghanistan's Paktia province, more than 30 local road construction workers were attacked and killed by armed insurgents. The Taliban has claimed responsibility, reports McClatchy, saying the men killed actually worked for a security firm.
FEATURES

President Obama lays out his vision for US Middle East policy in the wake of the Arab Spring uprisings
President Barack Obama gave a much anticipated speech today about the ongoing unrest in the Middle East and North Africa and laid out his administration's new policies for the region. Matt Laslo is in Washington with reaction.
Republican lawmakers block a vote on the nomination of Goodwin Liu to serve on the 9th Circuit court of appeals
In the US Senate today, Republican lawmakers successfully blocked a vote on the nomination of Goodwin Liu to serve on the 9th circuit court of appeals. Democrats failed to get the 60 votes necessary to break a filibuster.  Republican lawmakers have strongly opposed the UC Berkeley law professor, calling him an "activist judge" and citing his criticism of Supreme Court Justices Samuel Alito and Clarence Thomas. During testimony on the Senate floor Thursday, Orrin Hatch made a comparison to Ronald Reagan's 1987 nomination of Robert Bork to the Supreme Court.
"I'm really concerned about this nomination, I don't personally dislike this man, he's a, I'm sure a very articulate and provocative law professor and law professors tend to be that way.  I remember Judge Bork who was savaged here by the other side, in the United States Senate,  one of the greatest political and economic thinkers but most importantly judicial thinkers  that I've ever known and he was savaged for remarks that were not any less or not any more than Goodwin Liu."
Despite this opposition, several prominent conservatives had expressed support for Liu, including former Congress member Bob Barr, attorney Ken Starr and Richard Painter, chief ethics lawyer during the Bush Administration.
Despite strong support from progressives and civil rights groups, a few democrats voiced opposition to Liu. Senator Jim Webb took issue with the law professor's criticisms of Alito and his position on affirmative action:
"Let me make a point that a lot of people seem uncomfortable with on speeches on this floor, that means white people too. Economic disadvantage is not limited to one's race, ethnic background or time of immigration to America and when it comes to policies that are designed to provide diversity in our society we do ourselves an enormous injustice by turning a blind eye to the wide variants among white cultures as we discuss greater representation from different minority groups. For all of his emphasis on diversity programs I do not see anywhere that Mr Liu understands this vital point, in fact one tends to see the opposite."
Citing his respect for the institution of Congress, Webb did join 51 other Democrats today in voting to move forward, along with only one Republican, Alaska Senator Lisa Murkowski.
The trial in Chicago of a local business owner tied to the 2008 Mumbai terrorist attacks in India
In Chicago, jury selection finished today for the trial of Pakistani-Canadian, Tahawwur Rana.  Rana, who owned several businesses in Chicago, is accused of helping Pakistani-American David Headley, find targets in India for the Pakistani militants who carried out the Mumbai attacks that killed more than 160 people in November 2008. At a time when US-Pakistan relations are under considerable strain, observers say this trial could expose links between Pakistan's intelligence agency and Islamic militant groups, Lashkar-i-Taiba and al Qaeda. For more we were joined by Sebastian Rotella, senior reporter for ProPublica who's covering this trial.
In Spain, demonstrators continue to protest austerity measures on the eve of elections
Thousands of people, in cities across Spain, including the capital Madrid and Barcelona, have taken part in ongoing rallies against unemployment and their government's handling of the economic crisis.  In Madrid, hundreds of people, defied a ban on their protest and camped in the middle of the city's main square, Puerta del Sol for the fourth day of rallies. Madrid's electoral commission controversially banned this protest on the basis that it could influence regional elections on the weekend:
"What they're doing is trying to shut us up and stop all this to favor the two party system we have."
The elections on Sunday are regarded as a test of the popularity of the Socialist government of Prime Minister Jose Luis Rodriguez Zapatero.  Austerity measures during the past year have included cuts to public servants' and politicians' salaries, billions of dollars from social programs and pensions.  With unemployment at more than 20%, Spain has the highest jobless rate in the European Union and is regarded as Europe's weakest economy after Greece, Portugal and Ireland, who've all accepted billions of dollars' worth in bailouts from the EU.
The growing numbers of Indonesian women who go overseas to find work where they're exploited and abused
Recently a court acquitted a Saudi woman who had been jailed for three years after being found guilty of torturing her Indonesian maid, including stabbing, beating and burning her.  The case which has gained international attention is just the latest in a string of abuse cases of migrant domestic workers in Saudi Arabia, Malaysia and other wealthier nations – where millions of Indonesian women work as nannies, cleaners and cooks.  But despite the horrific stories that appear almost weekly in the Indonesian media more women leave daily seeking jobs abroad.  Rebecca Henschke in Jakarta finds out why.  She begins her story in a village dominated by men and children.