Newscast for Wednesday, May 18, 2011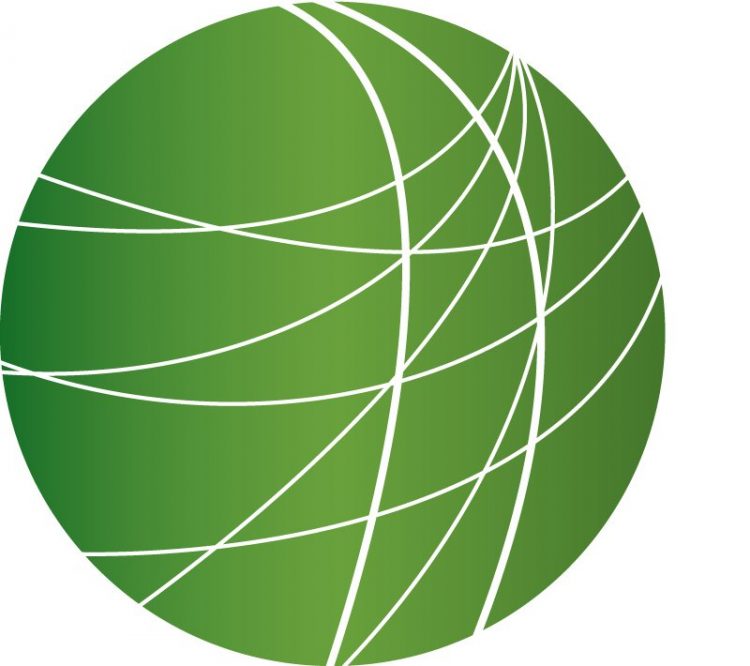 After ordering Darfur airstrikes, the Sudanese government restricts access to aid agencies
Tunisian officials say they'll report Libya's Muammar Gaddafi to the UN Security Council if his forces continue border attacks
In South Africa, why many people in the township of Mandela Park refused to vote in today's elections
US lawmakers debate energy policy
Florida's Governor prepares to sign a bill that critics say makes it more difficult to vote
HEADLINES
US launches sanctions against Syrian officials
The US Treasury Department today announced sanctions against leaders of the Syrian government, citing human rights abuses against anti-government protesters. President Obama signed an executive order freezing the assets of President Bashar al-Assad, the Syrian Vice President and Prime Minister, as well as several other high-ranking government ministers.
UN Envoy on first visit to "new" Myanmar government
A United States envoy is meeting with government officials in Myanmar today, the first high-level diplomatic contact since the new civilian government took over.  The US has deemed the recent elections "seriously flawed."  The same officials are in power, just under different titles.  But State Department spokes person Mark Toner defended the visit.
"Which is consistent with our two-track approach to Burma. There's nothing Pollyannaish about this… We recognize that there's some fairly serious challenges to address in this relationship, but we're going to continue to pursue a dual-track policy that involves pressure but also principled engagement."
The US has been pressuring Myanmar, also known as Burma, to release political prisoners.  This week the junta government began releasing more than 15,000 prisoners, under an announced amnesty.  The government also said it would rescind death penalties in favor of life sentences and reduce other sentences by a year.  But human rights groups say the release does not go far enough. The BBC reports about 30 political prisoners are among those released.  Amnesty International says there are currently 2,200 prisoners of conscious in custody, something the government has denied.
Human rights groups are also concerned about Myanmar's most famous political prisoner, Aung San Suu Kyi.  She recorded and sent a video to the Australian government, asking them to keep up international pressure.
"We have not seen any positive, definite, definite move towards a truly democratic process."
Audio from Australia's ABC. US Envoy Joseph Yun is expected to meet with Suu Kyi tomorrow during his diplomatic visit to Myanmar.
Twelve dead in Afghan protest of NATO raid
More than a thousand people protested in northern Afghanistan today, after a NATO raid led to the deaths four people, claimed by local officials to be civilians.  The demonstrations, which centered on a NATO military post, turned violent.  At least twelve people died.  Media reports say security forces and police fired live shots to disperse the crowd as it closed in on the base.  It's still unclear exactly how the protesters were killed.
NATO officials maintain that the four killed in the overnight raid were insurgents.
Al Jazeera reporter released from Iran
An Al Jazeera reporter has been released, after being taken into custody in Syria three weeks ago.  Dorothy Parvaz was transferred from Syria to Iran, and questioned there, her fiancé told media.  She arrived in Qatar this morning.
500 smuggled immigrants found in deplorable conditions in Mexico
Mexican police have discovered more than 500 undocumented migrants in two cargo trucks in the southern state of Chiapas. Officials say conditions on the trucks were cramped and the migrants suffered from lack of air and water.  FSRN's Shannon Young has more.
The 513 migrants found crammed into the trailers of two eighteen wheelers Tuesday came from Central and South America, the Caribbean, and Asia. State police discovered the migrants via an X-ray machine at a checkpoint near the state capital of Chiapas. According to statements made to police, each migrant was to pay $7000 upon arrival in the United States. State police turned over the migrants to immigration authorities who are processing deportation orders.  
Thousands of undocumented migrants enter Mexico every week in an attempt to reach the United States, often traveling in dangerous and denigrating conditions. Allegations of corrupt officials are common along the migrant trail. In recent years, organized criminals have muscled into migration routes – setting up smuggling rings, kidnapping for ransom, and trafficking victims into prostitution and forced labor. Shannon Young, FSRN, Oaxaca.
Temporary Protected Status expanded for many Haitians in US
The Department of Homeland Security says that it will allow Haitian nationals living in the US to remain for another year and a half. Currently about 50,000 Haitians are in the US with Temporary Protected Status, or TPS.  This status was granted because of the horrific post-earthquake conditions in Haiti. Homeland Security will also allow Haitians who came to the US in the year following the earthquake to apply for Temporary Protected Status.  Until now, TPS has only been available to those who arrived before the disaster, leaving thousands of Haitians fleeing the devastation in immigration limbo.
Judge stays Endangered Species Act settlement
A federal judge has stepped in and blocked a recent settlement between the Interior Department and WildEarth Guardians aimed at streamlining Endangered Species Act determinations.  The goal of the settlement was to move candidate species forward in the review process.  But the Center for Biological Diversity, opposed the settlement as being –quote – "too weak, too vague and ultimately unenforceable."  U.S. District Judge Emmett Sullivan stayed the agreement until mid-June and told the parties to go back to mediation, including the Center for Biological Diversity in the talks.
FEATURES
After ordering Darfur airstrikes, the Sudanese government restricts access to aid agencies
The Sudanese army is carrying out airstrikes in South Darfur, hitting the village of Sukamir, Tuesday and Labado and Esheraya on Sunday. The joint African Union-United Nations Mission is trying to gather information on casualties and displaced persons.  But that might be difficult, as Sudan's government is restricting access to affected areas. Darfur has been the site of intense violence over the last decade, with hundreds of thousands killed and many more displaced. For more on the latest situation, we were joined by Simon Bell, the Executive Director of Save Darfur based in Washington DC.
Tunisian officials say they'll report Libya's Muammar Gaddafi to the UN Security Council if his forces continue border attacks
Tunisian officials say they'll report Libyan leader Muammar Gaddafi to the UN Security Council if his forces continue to strike along the border. Libya troops fired rockets toward Tunisia Tuesday; the border area has been a rebel stronghold and is a supply route for aid, food and fuel. NATO also continued to bomb targets yesterday, striking tanks, armored personnel carriers and missile launchers near Tripoli and a command and control bunker near Misrata.
The Gaddafi regime also released four Western journalists today. Although they received a one-year jail term for being in the country illegally, Libyan officials commuted the sentences.
Meanwhile, the United Nations says more than 2 million people need humanitarian aid, and nearly ½ million have fled their homes. Many of those affected are African migrants, and one in ten has died trying to escape the conflict. UN Radio's Jocelyne Sambira filed this report.
In South Africa, why many people in the township of Mandela Park refused to vote in today's elections
South Africans have been voting today in local elections. The African National Congress (ANC) currently controls eight of the country's nine provinces.  But some observers say the ANC is facing the strongest opposition since the end of apartheid nearly 30 years ago.  Jobs, housing, healthcare and the delivery of basic services have dominated the campaigning.  One place where local people struggle to get basic services is Mandela Park, a township of about 20,000 people in Cape Town. In 2009, as a result of a housing crisis in their community, about half the people decided to join the "No Land! No House! No Vote!" campaign. The grassroots movement first started in 2004 and boycotts elections and party politics as a way of drawing attention to the ongoing lack of basic rights and services for poor people.  Loyiso Mfuku represents "No Land! No House! No Vote" in Mandela Park.
US lawmakers debate energy policy
For weeks now the US House has been debating energy policy, but this week it's the Senate's turn. Two competing partisan bills were debated and both rejected by that body. In Washington, Matt Laslo reports on where the debate and national policy goes from here.
Florida's Governor prepares to sign a bill that critics say makes it more difficult to vote
In Florida, Governor Rick Scott has until Saturday to sign off on a new bill that changes the state's voting policies. Critics say the GOP-sponsored legislation will make it more difficult to vote in the country's largest swing state. From WMNF in Tampa, Sean Kinane reports.