Newscast for Thursday, August 25, 2011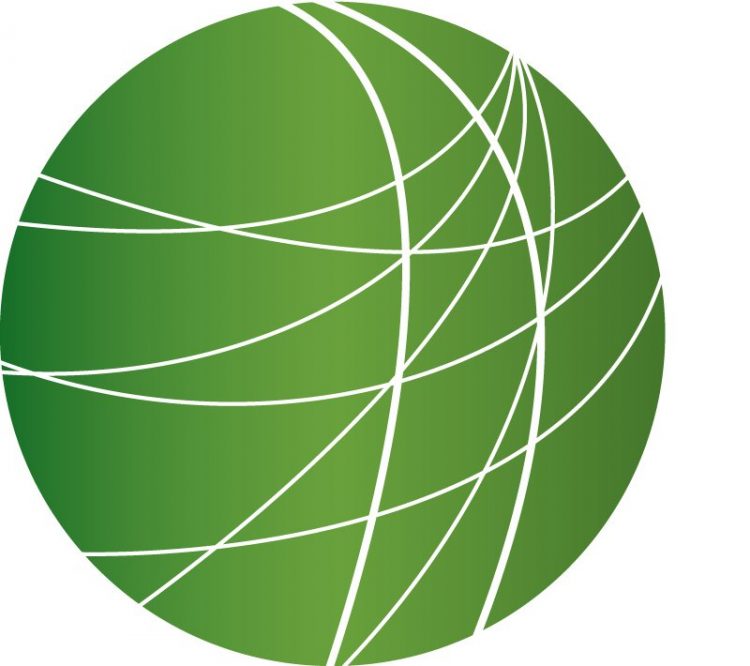 US records show shifting relationship with Gaddafi
Calls for federal investigation follow report of NYPD's monitoring of Muslims
Deadly attack in South Sudan leaves villagers in disarray
Workers in Chile strike as students continue push for free education
HEADLINES
African countries pledge aid to famine victims
Famine conditions continue relatively unchecked in the Horn of Africa, as millions of people continue to starve.  Today the African Union held a pledging conference, which raised about $50 million to aid the region.  The AU nations have been met with criticism because of previously low giving rates, and even today's giving falls below expectations.
But the Guardian reports the African Development Bank has pledged $300 million for long-term regional development. UN Humanitarian Agency spokesperson Mathew Conway told UN radio this kind of development is necessary.
"Yes we need to address the immediate life-saving needs of the population most affected by the drought, but at the same time we need to be looking at longer-term solutions so that we're not faced with this crisis every year or every few years."
Conway says access has been a major obstacle to helping people in the region.  Poor roads and mobile populations have been factors. "That's not just limited to southern Somalia… But also remote areas in Ethiopia and northern Kenya where infrastructure is not where it needs to be to get the quantities of supplies to the populations." The famine is threatening the lives of more than 12 million people in Djibouti, Ethiopia, Kenya and Somalia.
Indian Parliament agrees to consider Hazare anti-corruption legislation
Today the Indian Parliament agreed to debate an anti-corruption bill proposed by activist Anna Hazare. Hazare, who has been on hunger strike for 10 days, is expected to end his fast tomorrow. FSRN's Bismillah Geelani reports from New Delhi.
The government's offer came a day after Hazare dismissed appeals to end his fast, despite his deteriorating health.  In agreeing to discuss the legislation, the government has conceded to one of Hazare's key demands, but the 74-year old activist is still skeptical.
"I don't trust them.  They have betrayed me twice but I won't let it happen again.  Let's see how sincerely they go about it."
Hazare is calling for a strong anti-corruption law that would create an independent ombudsman with the power to investigate corruption charges against all government officials.  Hazare says while he may end his hunger strike, his protest will continue until all his demands are met.  Bismillah Geelnai, FSRN, New Delhi.
Sri Lanka to lift 40-year emergency rule
The Sri Lankan government today announced it would end the state of emergency, which has been in place since 1971. The decision comes two years after government forces won a bloody war against Tamil Tiger rebels.  FSRN's Ponniah Manikavasagam reports.
Sri Lankan President Mahinda Rajapakse told Parliament he would end emergency rule because there have been no militant activities since the war ended in May 2009. This draconian law gave security forces sweeping powers to arrest and detain suspects without trial.
Western governments and India had been urging the government to end the emergency rule, arguing that its provisions allowed unfair detention and silenced anti-government activists. Thousands of people are currently being held under the emergency, and removal would speed up the process of releasing them.
It still needs a majority vote in the parliament to be repealed. However an equally stringent Prevention of Terrorism Act will remain in place.  Ponniah Manikavasagm, FSRN, Sri Lanka.
Inter-American Human Rights Court hears first LGBT rights case
The Inter-American Court of Human Rights yesterday hear the case of a lesbian mother who was stripped of custody of her children by the Chilean Government because of her sexual orientation. This is the first time the court has taken up the issue of LGBT discrimination.  The UK's Pink News reports that Karen Atala lost custody of her children in 2003. If the court rules in favor of Atala, the government of Chile is mandated to follow its orders.  Earlier this month, the Chilean President introduced civil unions legislation in congress.
Cherokee Court kicks ancestors of former slaves out of tribe
The nation's second largest Native American tribe is facing lawsuits from members of a group known as "Freedmen." The descendants of African Americans who were granted Cherokee tribal status after the Civil War were ousted by a 2007 Constitutional vote.  The Cherokee Supreme Court upheld that decision this week. From Oklahoma, FSRN's Michael Cross reports.
Freedmen officials say they were ousted from the Cherokee tribal roles just in time to be restricted from voting in a September 24th election of Incumbent Chief Chad Smith. Freedmen Leader Marilynn Vann says her group is getting support from US lawmakers.
"There have been folks up there in Congress who have been very vocal in opposing this 21st century apartheid and racism, politically motivated racism against the Freedmen people."
The Cherokee tribe brought the African Americans as slaves during the Trail of Tears march in the 1830s.  They were given tribal status as part of a treaty with the United States.  About 3000 Freedmen will have their membership revoked, losing benefits like free health care.  Vann is hoping for a move by the US judiciary to block the decision of the Cherokee Supreme Court.  Michael Cross, FSRN, Oklahoma City, Oklahoma.
FEATURES
US records show shifting relationship with Gaddafi
Fierce fighting continued in Libya today with gunshots ringing in Tripoli neighborhoods and the wounded filling the city's hospitals. The National Transitional Council has put a bounty on Muammar Gaddafi of $1.7 million and British Defense Secretary Liam Fox told the BBC that NATO forces are taking part in the search for the leader and his sons by providing intelligence and reconnaissance.  Gaddafi responded with a brief audio message today, urging loyalists on. Opposition forces are also preparing to move against Gaddafi's forces in Sirte, the leader's hometown east of Tripoli. Meanwhile, Wikileaks began releasing thousands of diplomatic cables this week. Some of them reveal a close relationship between US officials and Gaddafi. Alice Ollstein reports from Washington.
Calls for federal investigation follow report of NYPD's monitoring of Muslims
Today, New York City's Police Commissioner confirmed that a CIA officer is advising his department and working from police headquarters. This follows the release of an AP report detailing the NYPD's aggressive monitoring of American Muslims at mosques, bookstores, bars and other places with the help of informants Civil rights advocates are calling on the justice department to investigate the program. Salim Rizvi reports.
Deadly attack in South Sudan leaves villagers in disarray
This week the United Nations updated the number of civilians killed in recent attacks in the newly-independent South Sudan to at least 600 with 1,000 more wounded. The attacks took place in Jonglei state. UN video shows houses charred black, damaged vehicles and a child with bandages over his face and thin chest.
Hilde Johnson is head of the UN mission in South Sudan. "We're deeply concerned about this because there's also a risk of another retaliation from the community that got, that received this attack and was affected so we're now in a situation where we see a cycle of violence escalating and this cycle has to stop." Relief agencies and the vital assistance they provide in the newly formed country have been directly affected. At least one staff member with Doctors without Borders was killed along with her household, according to the organization. A clinic was also badly damaged. Chris Lockeyer is the head of operations for Doctors Without Borders in South Sudan. He joins us from Amsterdam.
Workers in Chile strike as students continue push for free education
In Chile — despite hundreds of arrests in the past weeks — students continue their three-month long national strike demanding free not-for-profit public education. They want to move away from a for-profit voucher model implemented during the height of the military dictatorship of General Augusto Pinochet. On the coat tails of the student movement, the Central Union of Workers launched a two-day general strike. But some observers say it lacks the strength and the vision of the student movement. FSRN's Jorge Garreton has more.