Newscast for Thursday, May 26, 2011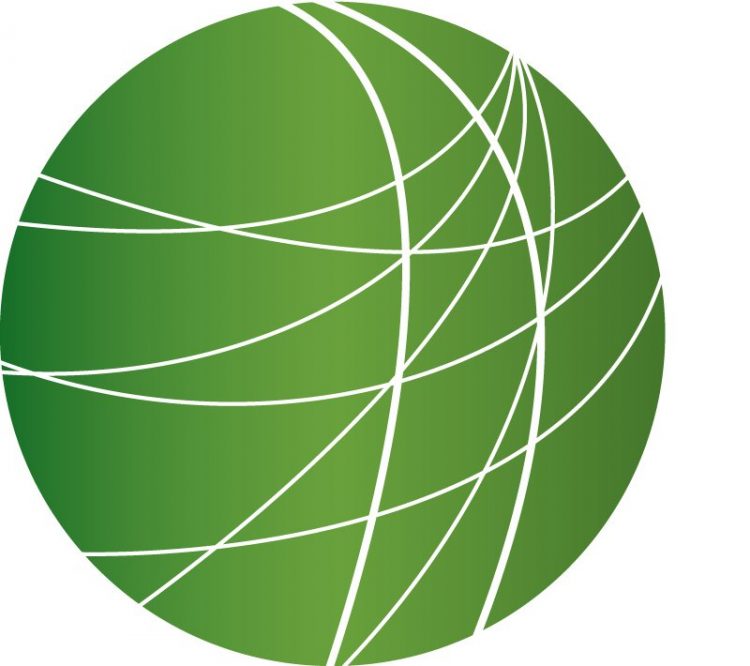 Debate continues over the legality of the US involvement in Libya
Brazilian lawmakers push for Forest Code changes that would slash Amazon forest protections
Children's books threaten Indonesia's rainforests
In the Republic of Georgia, security forces clash with protestors
Burma's government changes but human rights abuses continue
HEADLINES
Circuit Court Judge strikes down WI anti-union legislation
A Wisconsin Judge has struck down the controversial law limiting the collective bargaining rights of state workers in Wisconsin. The law has been tied up in court since originally passed by Republican lawmakers in March. For FSRN, Mark Griffin reports from Madison.

A local Circuit Court Judge declared that Republican lawmakers violated open meeting laws when they passed a bill curtailing union rights in Wisconsin. When the State Senate originally passed the bill, it did so with less than 2 hours' notice of the meeting. State law mandates 24-hour notice of any meeting of any governmental body.
The controversial legislation attracted tens of thousands of protesters, who occupied the State Capitol for three weeks.  Several legislative members who supported the law are facing recall votes on July 12.
The Wisconsin State Supreme Court has yet to determine whether they will take on the case in appeal, and will deliberate on the matter next week.  Mark Griffin. FSRN. Madison.
Vermont governor signs single payer healthcare bill
Vermont Governor Peter Shumlin today signed a single payer health care bill into law.  The so-called Green Mountain Care would provide state-run coverage "as a right not a privilege."  There are still some major hurtles to overcome for the system – namely how to fund it. The law also created a panel to devise funding sources.
Rep. Giffords' shooter deemed mentally unsound to stand trial
The man accused of shooting Arizona Democratic Representative Gabrielle Giffords has been deemed by the court to be mentally unsound to stand trial. Jared Loughner opened fire on a crowd during a meet-and-greet in early January. He killed six by-standards in the alleged assassination attempt. A psychiatric evaluation found the 22-year-old Loughner to be schizophrenic.
Canadian postal worker threaten strike
The US Postal Service is in trouble.  Just yesterday, the Service's CFO announced due to lower than expected postal volume early in the year, the USPS will meet its borrowing limit and run out of cash by summer 2012, according to the trade publication Post and Parcel.  This comes even after the USPS struck a labor deal with postal workers in early March that would save nearly $4 billion.

Canada's postal service is facing similar financial problems.  But labor negotiations are not going as smoothly.  They continue today, but the possibility of nation-wide postal worker strike starting as early as next week is very real. FSRN's Aaron Lakoff has the story.
Nearly 50 thousand members of the Canadian Union of Postal Workers are preparing for a cross-Canada strike, which could bring mail delivery to a grinding halt. The postal workers have been on the job without contract since January 31st.
Their employer, the Canada Post Corporation, which is a publicly-owned company, is seeking to pay new employees 30% less and reduce benefits.  It also wants to force letter carriers to adopt new longer routes and carry heavier loads. On the other side, the Union is demanding better workplace safety measures and more job security related to pensions and health benefits.
If negotiations break down, both sides have 72 hours to issue a notice for lock-out or strike. According to a release issued by the Union Wednesday, they are still determined to negotiate with Canada Post, but a strike could start as early as Monday. Aaron Lakoff, FSRN, Montreal.
Major war crimes arrests in Serbia and DRC
In Serbia, authorities have arrested a renowned Bosnian general accused of war crimes, genocide and crimes against humanity.  Ratko Mladic has been on the lam for 16 years.  The International Criminal Tribunal for the former Yugoslavia has indicted him for the mass killing of more than 8,000 Bosnian Muslims in 1995, as well as other crimes.  Serbia says it will extradite Mladic to The Hague for trial.  The Tribunal says that after today's arrest, there is only one other outstanding fugitive indicted as part of prosecutions related to the early 90s war.
Another long-time war crimes fugitive – this time from Rwanda – was apprehended this week as well.  Accused Hutu militia leader Bernard Munyagishari is wanted for genocide, murder and rape in connection with the mass killings of 800-thousand Tutsis and moderate Hutus in 1994.  He was apprehended in the Democratic Republic of Congo.
Violence as Indian Tribal people push for employment guarantees
Two tribal people have been burned alive in the Indian state of Goa where the tribal minority has been agitating for guarantees of government jobs.  From India, Bismillah Geelani reports.
The incident occurred last night, 50 kilometers from the state capita Panaji, after a group of locals set fire to a factory owned by a Tribal leader. Tribal people have been protesting and calling for employment guarantees and legal protections for months, but their protest tactics have upset local residents.
Early Wednesday, 10,000 tribal people staged a demonstration.  Events turned violent after police charged protesters with batons as they tried to block road and rail traffic. Police say the protesters damaged several vehicles and shops, which provoked counter violence from the locals. Authorities have prohibited large gatherings in the area to bring the situation under control. Bismillah Geelani, FSRN, New Delhi.
FEATURES
Debate continues over the legality of the US involvement in Libya
Leaders of the African Union HAVE called on NATO to end airstrikes on Libya. The US has been involved in NATO attacks there for more than two months but Congress has yet to vote to authorize the U-S involvement in Libya, which has many constitutional scholars declaring the conflict illegal. Matt Laslo reports from Washington.
Brazilian lawmakers push for Forest Code changes that would slash Amazon forest protections
This week Brazilian lawmakers approved reforms to the country's Forest Code that would reduce the amount of land farmers must preserve as forest.  The changes still need to pass the Senate and have provoked widespread criticism from environmentalists and ten former environment Ministers who sent a letter to the President and members of Congress urging them to reject the reforms.  And days before this law was approved a husband a wife team of activists were killed in an ambush by gunmen after receiving death threats about their campaigning to fight deforestation in the Amazon.  For more we were joined by Ana Filipini, from the World Rainforest Movement.  She's based in Montevideo, Uruguay.
Children's books threaten Indonesia's rainforests
Indonesia's bio-diverse rain forests have an unlikely enemy: children's books. The thick, glossy pages often contain a pulp from the forests treasured by indigenous communities and environmentalists.  Recently, environmental activists have stepped up the pressure on US-based publishing companies to stop using paper that impacts these forests. FSRN's Dan Fritz reports from California.
In the Republic of Georgia, security forces clash with protestors
In the Republic of Georgia, two people were killed and dozens injured in protests Wednesday night when security forces clashed with a growing Georgian opposition movement. Since May 21ST, protesters have gathered to call for the ouster of President Mikheil Saakashvili who they say has become increasingly authoritarian. FSRNs Garegin Khumarian reports.
Burma's government changes but human rights abuses continue
A senior United Nations human rights official says widespread human rights abuses are still occurring in Myanmar, also known as Burma, despite a new government coming to power. Abuses of political prisoners within the country's prison system have also triggered a hunger strike by up to 30 detainees, with some facing solitary confinement. Ron Corben reports from neighboring Thailand.