Newscast for Friday, September 16, 2011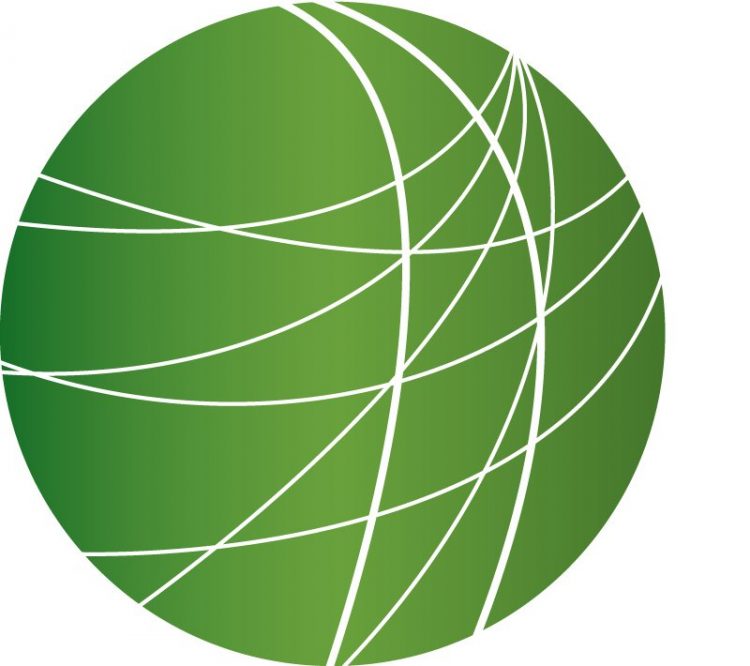 House lawmakers vote to curtail National Labor Relations Board
Activists seize anger over economic policies in occupation of Wall Street
With Georgia execution imminent, supporters rally around Troy Davis
Delegates meet in Lebanon to end use of cluster munitions
Palestinian bid for UN recognition shifts crisis to international stage
HEADLINES
Commission expands Kashmir unmarked grave investigation
In Indian administered Kashmir, the State Human Rights Commission says it will expand its investigation into unmarked graves found across the region. The Commission recently acknowledged the presence of around 2,700 such graves in a few northern districts, and today, it called for identification of the bodies. It also widened the investigation into two more districts. FSRN's Shahnawaz Khan has more.
The State Human Rights Commission said it wants to use all available techniques to identify the bodies, which were first discovered in 2009. In its investigation, the Commission confirmed the presence of the unmarked graves in 38 graveyards in northern Kashmir. Police claimed the graves contain the bodies of foreign militants, but the investigation revealed that nearly 600 were identified as local civilians by their relatives. The Commission is calling for the prosecution of perpetrators and compensation for the victims' families. It also wants an independent, representative, credible, and fully empowered body to look into all aspects regarding unmarked graves and disappeared persons in Kashmir. Despite the progress, activists Khurram Pervez said the announcement falls short on many fronts.
"This judgment is a mere acknowledgement of what we all have been saying, and also has identified that DNA test should be carried, prosecution should happen, but it does not lay out a mechanism of how investigation from here on would go on. It does not provide a mechanism of how prosecutions have to be done and how investigations would go on."
The Commission has widened the investigation to two other districts, where a rights group claims there are more than 3,800 additional unmarked graves. But, Pervez says investigators should expand their investigations even further. Shahnawaz Khan, FSRN, Srinigar.
Arizona mining company hit by strikes in Peru and Indonesia
Miners in Indonesia and Peru have stopped work at massive gold and copper mines owned by Arizona-based mining giant Freeport McMoRan. The Peruvian miners walked off the job on Wednesday morning at the Cerro Verde mine, which according to Mineweb, accounts for two percent of the world's copper production. The company recently retaliated against striking workers, suspending them for taking part in previous work stoppages. The Peruvian union says the strike will go on indefinitely.
In Indonesia, Union leaders told the AP that more than 10,000 workers began a strike on Thursday. They're calling for higher wages and greater safety measures and are angry mine managers recently fired union leaders. The governments of both countries are currently trying to broker a deal between the mine owners and the unions.
Tacoma teacher's union overwhelmingly votes to continue strike
By a 93 percent vote late Thursday afternoon, unionized teachers in Tacoma, Washington said they would continue to strike. Classes were not in session for a fourth day today. The teachers are defying a judge's ruling, ordering them back to work. Local news reports union and District leaders are slated once again to go before a Judge today. Another round of contract negotiations are also scheduled.
New Virginia abortion clinic laws could force closures
Following a 12-to-1 vote Thursday, Virginia's Board of Health has approved new regulations for abortion clinics. Abortion rights advocates say the rules are the most aggressive in the country. FSRN's Brad Kutner has the story from Richmond.
The regulations force abortion clinics to adhere to new health code standards, similar to hospitals. The new requirements, such as the number of parking spaces, the side of the room hands-free sinks are placed, and other structural renovations, are often too costly for clinics to undertake. Many of the state's 20 abortion facilities are considering closing their doors. Courtney Jones with the Virginia League for Planned Parenthood said the regulations, supported by Governor Bob McDonnell and passed at the General Assembly earlier this year, were politically motivated. She says they have little to do with the health and safety of the patient.
"We had really hoped the Board of Health would use sound medical judgment when reviewing these regulations and instead, it turned into political puppetry."
The first of the regulations go into effect January 1, 2012. Planned Parenthood is hoping for waivers by state health inspectors in many cases, but the future of women's health clinics in Virginia is still unsure. Brad Kutner, FSRN, Richmond.
Supreme Court stays execution of Texas inmate
Finally, a correction and update from yesterday. We reported that the life of a Texas death row inmate could only be spared by Governor Rick Perry. But that proved incorrect yesterday afternoon, when the US Supreme Court stepped in to halt the execution of Duane Buck. The court ruled that racially charged testimony given by a psychologist during the sentencing could have unfairly swayed the opinion of the jury. Buck's conviction has not been overturned, but the High Court called for a new sentencing hearing in the case.
FEATURES
House lawmakers vote to curtail National Labor Relations Board
In Washington, House Republicans took their disdain for the National Labor Relations Board's complaint against Boeing to the House floor Thursday. In a 238-to-186 vote, lawmakers passed the Protecting Jobs from Government Interference Act, which would restrict the NLRB's authority. While Republicans say the NLRB is overreaching, critics of the bill say conservative attacks on the NLRB represent part of the larger effort to roll back worker rights. Michael Lawson reports.
Activists seize anger over economic policies in occupation of Wall Street
On Saturday, activists in five US cities aim to draw attention to financial policies in a campaign called A Day of Rage. Organizers say they've planned actions in Austin, Los Angeles, San Francisco and Seattle. In New York, the protest is taking a direct form: an occupation of Wall Street. But questions remain over who the protesters are, what their demands are, and just how many people will show up. Community News Production Institute Reporter Jaisal Noor brings us more.
With Georgia execution imminent, supporters rally around Troy Davis
In Georgia next week, Troy Anthony Davis is scheduled to be executed for the murder of police officer Mark McPhail. An international campaign which includes the NAACP, Amnesty International, and South African Archbishop Desmond Tutu, have called into question testimony from key witnesses in the 1991 trial. Since Davis has been on death row, more than 90 prisoners have been released from death rows around the USA on grounds of innocence, according to Amnesty International. Now, supporters are appealing to the Georgia Board of Pardons and Paroles as a last attempt to save Davis' life. Sacajawea Hall reports from Atlanta.
Delegates meet in Lebanon to end use of cluster munitions
In 2006, Israel dropped some four million submunitions on southern Lebanon during its war with Hizbollah. The public outcry that followed inspired a Norwegian-led diplomatic push that resulted in the creation of the convention on cluster munitions. The weapons often maim and kill civilians long after an armed conflict has ended. This week hundreds of delegates have gathered in Lebanon for the second meeting of the convention. Zak Brophy reports from Beirut.
Palestinian bid for UN recognition shifts crisis to international stage
Today, Palestinian Authority President and chair of the Palestinian Liberation Organization, Mahmoud Abbas, confirmed that he will move forward with a plan to seek full membership and recognition at the United Nations. He spoke in Ramallah today, through an interpreter.
"We are going to the United Nation to ask the world to show its responsibilities, carrying the olive branch with us and we hope they don't take it off from our hands, the same olive branch that the late President Yasser Arafat carried more than 30 years ago."
Audio from CNN. Abbas is expected to submit a formal proposal on Monday, at the UN General Assembly in New York. He is then scheduled to address the UN in a speech on September 23. The move has set off a diplomatic scramble, with the US pressuring the Palestinians to back off from the plan. According to Ha'aretz, Israel's Foreign Ministry summoned five European Union countries on Thursday to criticize them for their support of the effort. Prime Minister Benjamin Netanyahu is scheduled to address the UN next Friday. Israel is strongly opposed, but Netanyahu has said he is open to discussing an upgrade of Palestine's status in the UN as long as it does not recognize Palestine as a "state." The recognition of a state by the UN could have wide implications, including reframing the illegal settlements in the West Bank, changing the status of Palestinian refugees in the diaspora, and possibly allowing Palestine to bring charges against Israel in the International Criminal Court of Justice.
For more, we go to Phyllis Bennis, she's a fellow at the Institute for Policy Studies in Washington DC and an expert on the UN.