Newscast for Tuesday, May 17, 2011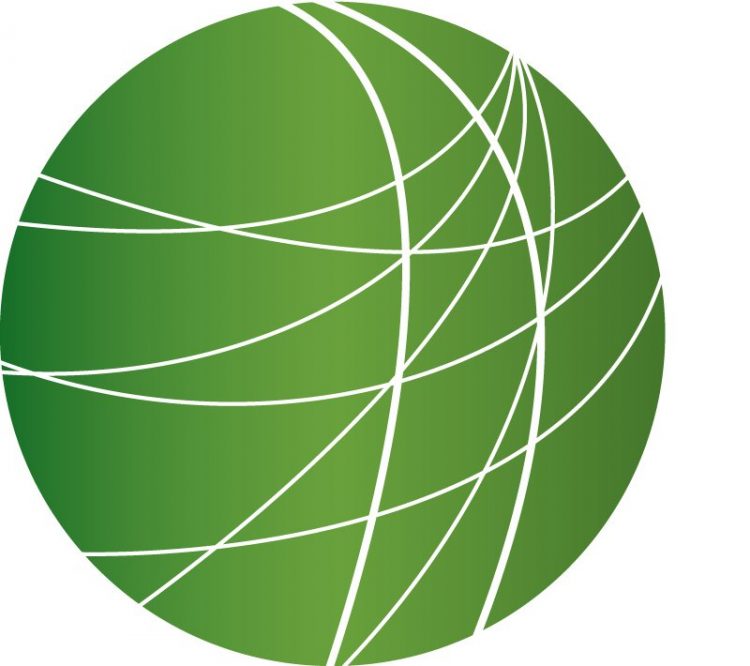 Pakistani officials demand an investigation after a NATO helicopter shoots and injures two Pakistani soldiers
The United Arab Emirates authorities increase crackdown on dissent and hire a company run by Blackwater founder Erik Prince
In Kashmir, growing concerns over the arrest of children
50 years later, "Freedom Riders" finally complete last leg of journey
HEADLINES
Libyan officials again offer ceasefire in exchange for same from NATO and opposition
After talks in Moscow today, Russia's Foreign Minister said Libyan officials agreed to "abide fully"  to UN resolution 1973 – including a ceasefire if NATO ends airstrikes and rebels agree to the same.  But NATO airstrikes continued early today, and just yesterday the opposition said they would not accept any such offers.  There are more reports of high level defection – while government spokesperson Moussa Ibrahim denied last night that Oil Minister Shukri Ghanem fled the country, a Tunisian official said he had in fact crossed the border.  And today, Ibrahim announced that four detained journalists will be set free either today or tomorrow. He said all four – including James Foley of the GlobalPost and freelancer Morgana Gillis – were in the country illegally.
Iran says al Jazeera reporter traveled on expired Iranian passport; no word on her whereabouts
In Iran today, an official  spokesperson said that al Jazeera reporter Dorothy Parvaz, who has been missing since late April,  was traveling on an expired Iranian passport. However, he did not reveal her whereabouts. Parvaz disappeared while traveling from Doha to Damascus to cover the pro-democracy uprising in Syria. Last week, Syrian officials said they deported Parvaz to Iran. In today's  weekly address, the Iranian Ministry also said that Parvaz had not applied for press credentials and was carrying multiple passports.  Iran does not recognize dual citizenship – Parvaz reportedly holds triple citizenship – in the US, Canada and in Iran.
International Day Against Homophobia and Transphobia
Today is International Day Against Homophobia and Transphobia. This year's Hall of Shame includes American pastor Scott Lively and Ugandan lawmaker David Bahati. Lively has advocated for repressive anti-gay laws around the world, including in Uganda, where Bahati sponsored legislation that would have punished crimes of homosexuality by death.
Israel allows new immigration rules that some call "Slavery Law"
Israel's parliament passed a so-called "Slavery Law" yesterday that would allow severe restrictions on foreign migrant workers in nursing or care-giving professions. FSRN's Jillian Kestler-D'Amours has more.
Israeli lawmakers approved an amendment to the nation's Entry Act that would allow the Interior Ministry to impose restrictions on migrant caretakers. The so-called "Slavery Law" allows new rules that could bind migrant caretakers to their employers, limit the number of times a worker can change employers, and restrict the laborers  to a specific location inside Israel. These conditions would prevent migrant workers from leaving abusive employers, and make it easier for the Israeli government to deport them from the country. Sigal Rozen works at the Hotline for Migrant Workers in Tel Aviv. She says that the new law is in clear violation of a 2006 Israeli Supreme Court ruling, which found that an earlier version of the legislation amounted to "a modern form of slavery."
"For five years actually, Israel is violating the Supreme Court ruling. What they are doing now is making a law that will go around the Supreme Court ruling."
Rozen said that another appeal to the Israeli Supreme Court is likely when more practical details of the law become known in the coming weeks. Jillian Kestler-D'Amours, FSRN, Jerusalem.
Guatemalan President declares state of emergency after massacre
Guatemalan President Alvaro Colom declared  a state of emergency in the northern Peten Department after he visited Finca Los Cocos, the site of Sunday's bloody massacre that left 27 people dead.Tim Russo reports.
The two survivors of the massacre, whose identities are being concealed for their safety, say that the aggressors decapitated the recently employed day laborers one by one because they could not respond when asked of the whereabouts of ranch owner Otto Salguero. Sunday's massacre, attributed to the Mexican drug cartel Zetas, is thought to have been a revenge attack for the killing of A Zeta leader earlier in the week. Yesterday, the well known tourist hub Santa Elena, near Guatemala's Tikal Mayan Ruins, was virtually shut down during a three hour fire fight led by Guatemala's police and military. Two people were killed and one was arrested — all were presumably linked to Sunday's massacre. The state of emergency limits constitutional rights,  imposes a curfew, and will initially be implemented for 30 days. The US State Department issued a travel alert today advising US citizens to avoid travel to Guatemala. Tim Russo, FSRN, Alta Verapaz, Guatemala.
Botswana fires striking emergency workers and closes schools nationwide
And in Botswana, the government fired striking emergency workers today. The doctors, nurses and firefighters are among public sector employees who continue a month long strike despite a court order mandating they return to work. Yesterday, all public schools across the country were closed indefinitely. Civil service workers are asking for a 16 percent raise – the government is only offering 5 percent.
FEATURES
Pakistani officials demand an investigation after a NATO helicopter shoots and injures two Pakistani soldiers
Pakistani officials are demanding answers following an attack by NATO aircraft in North Waziristan that wounded two soldiers. There are conflicting reports about who fired first and NATO says it's investigating. The incident comes as tensions are already high between the two countries, following the US Special Forces raid that killed Osama bin Laden. In addition, many Pakistanis are strongly opposed to US drone strikes on terrorist targets, which have resulted in civilian deaths.  US Senator John Kerry is trying to smooth over relations, meeting yesterday with President Asif Ali Zardari and Prime Minister Yousuf Raza Gilani in Islamabad.  At a hearing today on Capitol Hill, Kerry urged lawmakers to be "careful and thoughtful" about US policy in the region.
'I underscored the importance of using this moment to firmly reject an anti-American narrative that exploits our differences instead of finding common ground in advancing mutual goals.  I also listened carefully to the frustration that many in Pakistan are feeling about how we have been doing business together, about how the raid was conducted and perceived in terms of their politics and their ability to manage in Pakistan."
Kerry said after hours of talks, Pakistani leaders agreed to move forward jointly but didn't provide further details. However, today's NATO attack on the Pakistani army post may exacerbate the military and political tensions. The US wants to maintain good relations, in part, because Pakistan is a key supply route for delivering military supplies to Afghanistan. Pakistan officials also announced today they had arrested an al Qaeda leader in Karachi. Muhammad Ali Qassim also known as Abu Sohaib al-Makki is a Yemeni citizen. Military officials said he had been operating along the border with Afghanistan.
The United Arab Emirates authorities increase crackdown on dissent and hire a company run by Blackwater founder Erik Prince
In the United Arab Emirates, there are growing signs that authorities are clamping down on dissent in the wake of the Arab Spring uprisings. Human rights groups are expressing concern over a crackdown on unions. And over the weekend, government officials confirmed they have contracted with a new company run by Erik Prince, founder of Blackwater. According to the New York Times, UAE paid Prince $500 million to train 800 foreign troops to quell internal dissent and protect oil pipelines.  For more we were joined by Samer Muscati , UAE researcher at Human Rights Watch.
In Kashmir, growing concerns over the arrest of children
In Indian administered Kashmir over the weekend, thousands of people observed a general strike called by the political group the Hurriyat Conference.  The group was calling for the release of political prisoners and youth, many of them children, arrested by the authorities. This follows growing outrage over the treatment of youth, many of whom are arrested at protests, face extended detentions and are prosecuted as adults. From Srinagar, Shahnawaz Khan reports.
50 years later, "Freedom Riders" finally complete last leg of journey
This year marks the 50th anniversary of the "Freedom Rides" in which civil rights activists, black and white, took buses from Washington, DC to the south to challenge racial segregation.  Although the Supreme Court had ruled that segregation on public transportation was unconstitutional the participants faced violent resistance.  After one bus was bombed in Alabama, and the riders of another severely beaten in Birmingham, the ride was halted before reaching its final destination: New Orleans. Yesterday, some of the original riders and a new group completed the last leg of the journey. Zoe Sullivan has more.