Newscast for Monday, May 16, 2011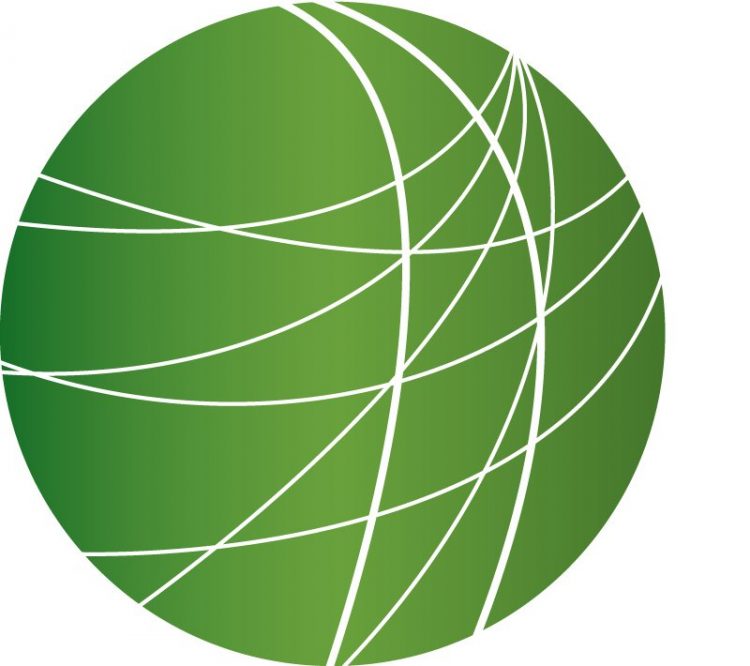 International Criminal Court Prosecutor officially calls for Colonel Muammar Gaddafi arrest warrant
Israeli security forces fire on Palestinians rallying to mark the anniversary of Nakba, the day Israel declared independence
The Atchafalaya Basin is flooded to help save Baton Rouge and New Orleans from flood damage
Public trust lawsuits supported by youth across the US filed against state governments to stop climate change
The US Federal government reaches its debt limit and starts borrowing from workers' retirement funds
HEADLINES
Brutal massacre of farm laborers in Guatemala
Dozens of laborers in Guatemala were brutally tortured, murdered and decapitated yesterday on a coconut farm near the country's border with Mexico. According to a witness, the nearly two hundred attackers arrived by bus. Authorities think the massacre is related to the Mexican Los Zetas drug cartel. The farm was owned by Haroldo Leon. He was killed a day earlier. Leon's brother, a notorious drug dealer known as Juancho, was killed in 2008. It's widely believed he, too, was assassinated by the Zetas.
Political massacre in Mexico
In Mexico today, burials are being held for indigenous people who were massacred in Oaxaca over the weekend,in what has been described as an electoral dispute. Shannon Young has more from Oaxaca City.
Ten people died and another eight were left wounded when members of two indigenous communities were ambushed by gunmen Saturday en route to the town of Choapam in Oaxaca. They had been traveling to what is, in practice, the rural area's county seat to witness the inauguration of a new electoral council. Police reports indicate the ambush occurred at a spot in the road that had been blocked by large mounds of dirt. Three of the trucks, the victims were traveling in,  were set on fire. A dispute has been festering in Choapan since December, when a local election was annulled due to irregularities. While the conflict may go beyond the simple politics of which political faction controls the town, details have been sparse.
Choapan is located near Oaxaca's border with Veracruz, an area that has experienced its share of drug violence. In the state capital, the incident has led to furious finger pointing between members of the new reformist government and the political party that controlled the state's politics for eight decades. Shannon Young, FSRN, Oaxaca City.
Syria continues repression; opposition leaders say no to talks until violence stops
The humanitarian situation in several Syrian cities continues to deteriorate. In Talkalakh, government forces say they are battling Islamic extremists. Locals, however, say pro-government fighters seek to quash the popular uprising, and that conditions there are "catastrophic." The National Organization for Human Rights said today that residents are permitted to leave their homes for just two hours each day and that today they discovered a mass grave. There's no word on the number of dead. Opposition leaders refuse to engage in talks, saying dialogue is unacceptable until the violence and repression ends and political prisoners are set free.
SCOTUS declines extraordinary rendition case
The US Supreme Court has refused to resurrect a case filed against Jeppeson Dataplan over post 9-11 secret rendition. Five people who claim they were spirited out of the country, taken to secret prisons, and tortured, tried to sue the Boeing offshoot for its role in their transport. The suit had been dismissed on the basis that state secrets would be revealed if the case moved forward.
New report alleges UK not ensuring e-waste properly handled; black market dumping in Africa
The UK-based Environmental Investigation Agency, EIA, says it has uncovered a highly lucrative international electronic waste black market under which large quantities of harmful wastes are being shipped from Europe to Africa. Sam Olukoya reports from Lagos.
In a report issued today, the Environmental Investigation Agency, said key players in large organizations, local councils and even major central government institutions in the United Kingdom are involved in the illegal e-waste trade despite European Union regulations that require electronic wastes be properly recycled rather than exported. E-waste includes old cell phones, TVs, stereos, and computer equipment.
The EIA said, in the course of an 18 month undercover investigation, electronic equipment broken beyond repair and sent to recycling plants was later tracked to Nigeria and Ghana. The EIA says when such unusable electronic items are shipped to Africa, poor children trying to earn money from their components break them down and in the process are exposed to toxic substances which can damage such vital organs like their brain, kidney, nervous, and blood systems. They called for the UK to nationalize e-waste recycling contracts to ensure e-waste is not exported. Sam Olukoya, FSRN, Lagos.
EPA backtracks on Clean Air rules
The US Environmental Protection Agency is expected to announce today that it is backtracking on final rules it announced in March aimed at cutting mercury, soot, and lead emissions from oil refineries and other factories. The change follows industry outcry over the costs of complying with the rules. According to EPA, the new rules could have prevented more than four thousand heart attacks per year by 2014.
Senator Kerry in Pakistan on diplomatic mission; drone attacks kill as many as 11
Senator John Kerry is in Pakistan today where he met with President Asif Ali Zardari and Prime Minister Yousuf Raza Gilani. Last night he talked with the nation's Army Chief. Diplomatic relations remain tense following the US raid and targeted killing of Osama bin Laden. Kerry clearly stated he was not there to apologize. He said the two sides agreed to a "road map" for the next few months. While Senator Kerry was in Islamabad, two drone attacks killed as many as 11 people in North Waziristan. It's unclear if any were civilians. And in Mingora, Pakistani officials questioned a youth who was charged in Florida with financing terrorists. His grandfather, also charged, is an Imam in Miami.
FEATURES
International Criminal Court Prosecutor officially calls for Colonel Muammar Gaddafi arrest warrant
The International Criminal Court's (ICC) Prosecutor, Luis Moreno-Ocampo has officially called for arrest warrants to be issued for Libya's Colonel Muammar Gaddafi, his son and his intelligence chief, for alleged crimes against humanity:
"The office was able to gather direct evidence about orders issued by Muammar Gaddafi himself. The evidence shows that Gaddafi relied on his inner circle to implement a systematic policy of suppressing any challenge to his authority."
The charges refer to the days following the start of Libya's uprising on 15th February when human rights organizations say many hundreds of people were killed. If the ICC issues a warrant for Col Gaddafi's arrest, it will be the second time it has sought the detention of a sitting head of state. The first was for Sudan's President Omar al-Bashir who was indicted for alleged genocide in Darfur. Amnesty International welcomed the news but warned that justice should not be applied selectively and called on the UN Security Council to authorizing an ICC investigation into the deaths of many hundreds of protesters in Syria.
Meanwhile, Libyan rebels said they'd taken full control of the western port city of Misrata. But observers say the war is entering a stalemate, even as NATO attacks continue. Libyan state television reported that yesterday NATO aircraft bombed the eastern town of Ras Lanuf.
Some in the United States are reminding President Obama that he needs formal approval from Congress to continue US involvement in military strikes on Libya. Under the War Powers Act a US President can authorize the use of force overseas in response to an attack on the United States, its territories or its armed forces, but only for a maximum period of sixty days, after which Congress must authorize the action. Lawmakers say that deadline is May 20th. Since the law was enacted in 1973, US Presidents have not recognized its constitutionality.
Israeli security forces fire on Palestinians rallying to mark the anniversary of Nakba, the day Israel declared independence
The Israeli Navy stopped an aid ship from reaching Gaza this morning, after it fired warning shots at the Malaysian vessel. The Perdana Global Peace Foundation was attempting to bring sewage pipes to the occupied territory. This follows a violent weekend, in which the Israeli military killed more than a dozen and injured hundreds after it attacked demonstrators along the border with Syria, Lebanon, the West Bank and Gaza. Demonstrators there and worldwide were marking the 63rd anniversary of Nakba, or Day of Catastrophe, and the decades of displacement experienced by Palestinians following Israel's declaration of independence in 1948. FSRN's Rami Almeghari has more.
The Atchafalaya Basin is flooded to help save Baton Rouge and New Orleans from flood damage
Flood waters along the Mississippi are at record levels, affecting communities from Illinois to Louisiana. Over the weekend, the Army Corps of Engineers opened the Morganza Spillway, allowing hundreds of cubic feet of water per second to spill from the Mississippi River into the Atchafalaya Basin. From New Orleans, Zoe Sullivan reports.
Public trust lawsuits supported by youth across the US filed against state governments to stop climate change
In Denver, Colorado, youth, their parents, and environmental activists rallied over the weekend to raise awareness about climate change. The event followed a week of worldwide demonstrations that organizers bill as the biggest ever mobilization of youth against climate change. But these events are a bit different from past rallies. Participants were highlighting a change of tactics. This month, children and their guardians in states across the US, including Colorado, California, Montana, New Mexico and Washington, have started filing public trust lawsuits to try and make state governments accountable for protecting the atmosphere. In a YouTube video, Alex Budd, a Senior at Fairview High School in Denver, explained why he's actively supporting the lawsuit filed in his state by Our Children's Trust and other environmental groups.
"One of the other big things that will come out of this lawsuit, or at least what we're hoping will come out of this lawsuit, is the establishment of a precedent that, generations today must take care of the world that we're living in and ensure that it's safe for future generations and as Xiuhtezcatl likes to say ensure that we inherit a future that's worth living in."
Ashley Wilmes is one of the two attorneys from Wild Earth Guardians who filed the suit for the plaintiffs in Denver.
The US Federal government reaches its debt limit and starts borrowing from workers' retirement funds
Today the federal government technically hit its debt limit meaning the amount the government has spent meets the amount it is allowed to borrow. But Treasury Secretary, Timothy Geithner will begin to borrow from federal workers' retirement funds to make headroom until August 2nd. Changes to federal workers pensions have also become the subject of deficit reduction talks. Michael Lawson has more.