Newscast for Friday, June 10, 2011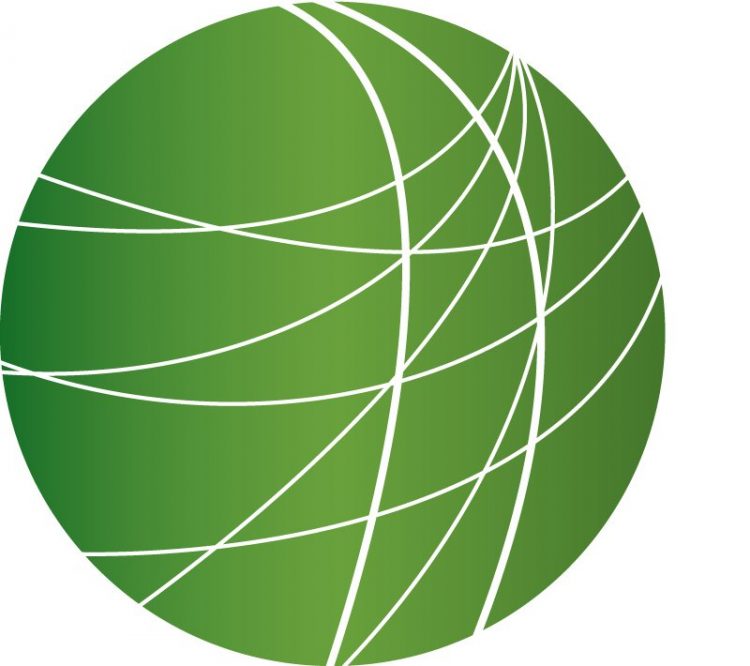 Fighting continues in Libya as US Defense Secretary Robert Gates criticizes NATO's involvement in military actions
Mexican march against the drug war reaches destination in Cuidad Juarez
UN High Level Meeting on HIV/AIDS
Ahmadiyya Muslim refugees released from detention in Thailand
Republicans attack NLRB
HEADLINES
Refugee situation increases as violence by Syrian military intensifies
In Syria, security forces today launched a military operation in the town of Jisr al-Shughour near the border with Turkey. The Guardian says that Syrian troops fired on a human chain trying to block access to the northern town. Refugees continue to cross into Turkey, and the UN has set up a camp along the Turkish border to house them.
Al Jazeera reports that 23 people have been killed in the protests today. The agency also posted video today showing men in military uniforms kicking, stomping and jumping on blindfolded and bound men in civilian clothes. The Local Coordinating Committees for Syria, an activist group monitoring protest activities, say they have confirmed dozens of protests happening across the country.
In other Syria news… after nearly a week of controversy, the identity of the blogger "A Gay Girl in Damascus" is still unknown. Earlier this week a post stated that the blogger had been abducted by armed men in Syria. But since then, attempts to identify the woman have not been successful. And some information provided on the blog has been proven false. But many caution that just because the true identity of Gay Girl has not been learned and friends and family have not come forward, doesn't mean that a blogger has not been taken into custody. In Syria, homosexuality is illegal, and the use of online pseudonyms and secrecy, even by friends and family, would not be surprising.
Air strike reported in South Sudan
Officials in South Sudan are accusing the north's Sudanese Armed Forces of bombing a village along a disputed border between the two. The South's Sudan People's Liberation Army said it's on high alert for a ground attack from the North.
The fighting in the region has displaced 40,000 people, or two-thirds of the residents of the regional capital Kadugli. Rupert Colville of the UN Human Rights Office says they are receiving reports of civilian causalities.
"Roadblocks have been imposed by the fighting forces preventing medical and humanitarian access. A number of civilians have been killed trying to retrieve food from their homes in the area and the Kadugli Catholic Church, where a number of internally displaced people sought refuge, was attacked."
The International Organization for Migration say the total number of displaced people in the region is much higher – more than 100,000 fled their homes after fighting began last weekend.
Tahawwur Rana acquitted of Mumbai charges
In Chicago late Thursday afternoon, a jury delivered a split verdict to Tahawwur Rana, a Pakistan-born Canadian citizen accused of aiding in terrorist activity. FSRN's Katjusa Cisar reports from Chicago.
After the verdict was delivered, Prosecutor Patrick Fitzgerald told press the jury had "split the baby in half."
After two days of deliberation, the anonymous 12-member panel acquitted Tahawwur Rana of the most grave accusation against him. He was found not guilty of using his Chicago-based travel business to help a longtime friend, David Headley, carry out the 2008 terrorist attacks in Mumbai that killed more than 160 people.
The jury did find him guilty on two other charges: one, that he materially supported a terrorist organization, and two, that he aided a terrorist plot against a Danish newspaper that published a controversial cartoon of Mohammed. In a twist that could weaken his sentence, the jury determined his aid to the terrorist organization, Lashkar-e-Taiba, did not result in any deaths.
Rana's lawyer, Charles Swift, praised the jury for following the evidence on the Mumbai attacks, but said US terrorism sentencing is too harsh in this case.
"Had Mr. Rana for instance been found guilty of the same thing in Denmark, he'd be looking at three to five years, where in the United States, it's possibly 30. So, it's hard for us to be excited about that when our client is potentially facing 30 years for, basically, buying an airplane ticket."
Swift said he plans to file an appeal. Katjusa Cisar, FSRN, Chicago.
Yusef Bey IV convicted in murder of Oakland journalist
In Oakland, after 10 days of deliberations, a jury has found Yusef Bey IV guilty of three counts of murder for ordering journalist Chauncey Bailey and two other men killed in the summer of 2007. Bey is the leader of the now-defunct "Your Black Muslim Bakery." For FSRN, Tina Bachemin reports:
Founded some 40 years ago by Bey's father, the bakery promoted self-empowerment and became an institution in Oakland. Prosecutors argued that Yusef Bey was so desperate to protect the legacy of his family's once influential bakery that he ordered Chauncey Bailey murdered. The Oakland Post editor was set to write a story about the financial problems of "Your Black Muslim Bakery" as it slid toward bankruptcy. At a press conference, prosecutor Melissa Krum expressed her hope that the verdict sends a message.
"The first amendment is not going to be murdered by murdering journalist… That you cannot kill the man and expect the message to be killed. And that our jury system is not going to stand for murdering of journalist in this country and they are going to come back with a righteous and just verdict as they did."
The jury also convicted Bey IV's co-defendant, Antoine Mackey, for involvement in the murder plot. Bey and Mackey, who are both 25 years old, could get life in prison without possibility of parole. Sentencing is scheduled for July 8th. Their lawyers say they plan to appeal. Tina Bachemin, FSRN, Oakland.
FEATURES
Fighting continues in Libya as US Defense Secretary Robert Gates criticizes NATO's involvement in military actions
In Libya today, fighting intensified near the western city of Misrata.  Forces loyal to Colonel Moammar Gadaffi hit rebel targets, killing more than 20 and injuring dozens.  An Al-Jazeera reporter at the scene described it as 'complete mayhem' after 9 hours of attacks and a few facilities to treat the wounded.
NATO also continues air strikes over the last 24 hours, but the more than 20 targets near Misrata and Tripoli did not appear to stop Gadaffi's forces.  Some rebel commanders in Misrata pleaded for more air support from NATO, according to the Guardian.
As fighting continues in Libya, the Obama administration is continuing to rally support.  At a meeting of the Libya contact group in the United Arab Emirates, Secretary of State Hillary Clinton applauded NATO's decision to extend the war another 3 months.
"We reaffirmed there is only one way forward for Libya, attacks against civilians must stop, Gadaffi must go, and the Libyan people deserve to determine their own future."
But some countries are starting to limit their involvement.  Norway said it would pull out August 1st, and the Netherlands agreed to extend it participation for 3 months, but refused to let its fighter jets carry out air strikes.  In meetings this week, outgoing US defense secretary Robert Gates reportedly asked Germany, Poland, Spain, Turkey the Netherlands to up their participation in the Libya campaign.  Gates, who delivered his last policy speech today in Brussels at the end of an 11-day tour, warned the United States is taking on too large a role in NATO, and paying too much of the bill, for military operations.
"The blunt reality is that s there will be dwindling appetite and patience in the United States congress, and in the American body politic writ large, to expend increasingly precious funds on behalf of nations that are apparently unwilling to devote the necessary resources or make the necessary changes to be serious and capable partners in their own defense."
Gates said he was impressed by recent changes in Afghanistan, and credited NATO nations for doubling their troop presence there since 2006.  But he said the mission there has exposed significant political and military shortcomings in NATO, which could similarly come to pass in Libya. Gates leaves his position on June 30th.
Mexican march against the drug war reaches destination in Cuidad Juarez
As FSRN has been following over the past few weeks, a new movement is emerging in Mexico, calling for an end to the drug war, which has resulted in the death of more than 40,000 people in the last 4 years.   For the past week, a caravan with hundreds of people has been traveling from just outside Mexico City, more than 1,000 miles to Cuidad Juarez.  The Citizens Caravan for Peace with Justice and Dignity is led by poet Javier Sicilia, whose son and 6 of his friends were killed this past March.  Journalist Kristen Bricker has been traveling with the caravan, and she joins us now on the phone.
Read more articles by Kristen Bricker at mywordismyweapon.blogspot.com
UN High Level Meeting on HIV/AIDS
At the United Nations High Level Meeting on AIDS, world leaders are deciding how to fight the disease in the next decade, but some basic issues are still facing the affected communities. Among them, the waning funds to sustain programs and the availability of cheap drugs, to treat HIV/AIDS infection, are receiving the most attention.
Now some experts are calling on developing countries like India and China to join richer nations in providing more funds, while others say that international agreements should be respected over smaller-scale trade pacts so that cheaper AIDS drugs can be made available to all. Salim Rizvi has more.
Ahmadiyya Muslim refugees released from detention in Thailand
The release this week of almost 100 minority Ahmadiyya Muslims from a Thai immigration detention centre marked a major shift in the way asylum seekers and refugees are handled in the country. The refugees, originally from Pakistan, now await Visa processing for the United States.  As FSRN's Ron Corben reports, a non-governmental group in Thailand provided a new refugee fund to pay the detainees bail.
Republicans attack NLRB
A complaint by the National Labor Relations Board against Boeing has been lambasted by conservatives in recent months as an overreach of power.  But Progressive defenders of the labor board say much more is Currently at stake.  FSRN'S Michael Lawson reports.