Newscast for Monday, June 13, 2011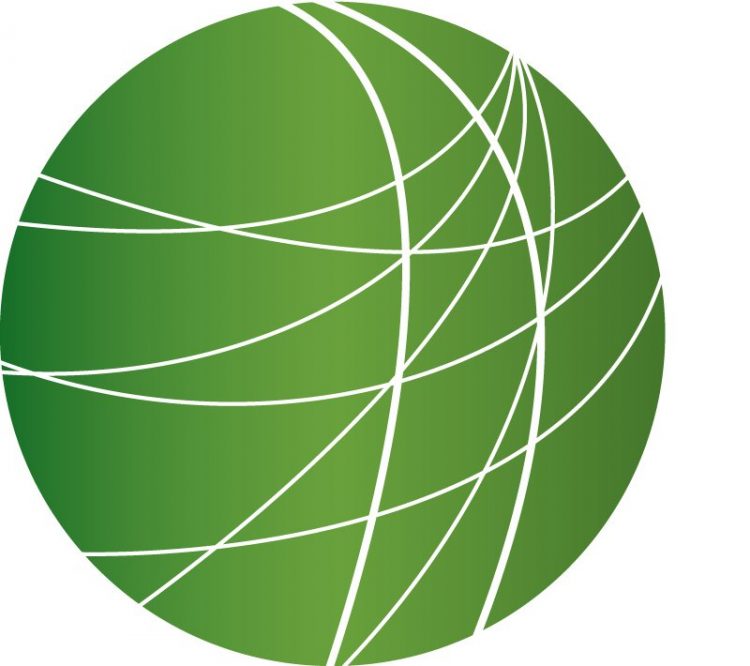 In Syria, the exodus of thousands of refugees to Turkey continues
In Bahrain, more than thirty doctors and nurses go on trial
The crisis in Sudan over oil rich Aybei
The Sudan villages still facing the threat of violence from the Lord's Resistance Army
An investigation reveals the number of Taliban captured by US military vastly overstated
Hundreds rally in West Virginia to oppose mining on Blair Mountain
HEADLINES
Prop 8: hearing to determine if gay Judge should have recused himself
A US District Judge is hearing arguments today regarding California's failed gay marriage ban. Prop 8 attorneys say that Judge Vaugh Walker, who struck down the ban ruling that it violated both the equal protection and due process clauses of the US Constitution should have recused himself, because he is gay and in a long term committed relationship. This morning Judge James Ware posed the 'reasonable person' test, creating an analogy to racial matters and civil rights. He asked pro-Prop 8 counsel if a black judge could be without bias in a civil rights case. The attorney answered that a reasonable person would not believe that the black judge would be biased. Counsel for the same-sex couples in the case will argue this afternoon.
Lebanon forms government; Hezbollah gains power
After nearly six months of political deadlock, Lebanon's caretaker Prime Minister Najib Mikati has announced a new thirty member cabinet. The line up of seats grants an increase in power to the anti-Israeli party Hezbollah and its allies. Zak Brophy reports from Beirut, Lebanon.
Lebanon has not had a functioning government since the twelfth of January when Hezbollah and its allies withdrew their ministers from the cabinet. The move forced the US and Saudi backed Prime Minister Sa'ad Hariri out of power resulting in rioting among many of his Sunni Muslim supporters. Divisions over the UN investigation into the 2005 assassination of former Prime Minister Rafiq Hariri led to the vacuum. Leaked reports reveal that Hezbollah operatives may be named in the indictments. Hezbollah is a Shia resistance movement and political party that has become the most powerful military force in Lebanon. It strongly refutes the legitimacy of the tribunal and says it is a tool of Israel and America. The anti-Israeli Shia group and its allies secured today a majority of at least 16 of the 30 portfolios. The new cabinet will meet on Wednesday for its first session. The US has said it will assess it's relationship with any new government of Lebanon based on the make up of the cabinet. Zak Brophy, FSRN, Beirut.
Africa's most wanted fugitive, leader of al Qaeda in East Africa, dead
The man thought to be the chief of al Qaeda in East Africa is dead. Despite a five million dollar US reward and international manhunt, Fazul Abdullah Mohammed was killed last week in a routine security stop in Mogadishu. Mohammed was Africa's most wanted fugitive. His identity was confirmed through DNA testing. He was believed to be the architect of the 1998 embassy bombings in Kenya that killed 224 people and is alleged to have carried out attacks against Israeli interests in Kenya. US Secretary of State Hillary Clinton confirmed Mohammed's death and called it a "just end."
Chinese migrant street vendors protest after pregnant vendor manhandled
Unrest in southern China continues for a third day today, after security officers injured a pregnant street vendor while clearing kiosks from a local village. State officials say 25 people were arrested yesterday during what they call riots as some one thousand migrant workers continued their protest.
Hamas rejects Fatah candidate for Premier
Ahead of unity talks scheduled for tomorrow, Hamas rejected Fatah's nomination for the Premier for their burgeoning unity government. FSRN's Rami Almeghari reports.
The two parties only recently agreed to a reconciliation, after a four-year separation between the western-backed Fatah and the Islamist Hamas. Now, Hamas says it will not accept the nomiation of the Palestinian Authority's Prime Minister Salam Fayyad, noting that he was installed by presidential decree. They also say Fayyad has been disruptive to unity between the two factions. However, Hamas said it will accept other candidates who are widely respected in Palestinian society. But Gaza-based political analyst Tala Aukal doesn't think the showdown will last.
"I don't think that the controversy over Fayyad nomination is likely hamper the formation of a government in the upcoming few days."

Representatives of both parties are set to meet tomorrow in Cairo to tackle a number of issues, including political prisoners in Gaza and the West Bank and reshaping security bodies. Rami Almeghari, FSRN, Gaza.
NSA whistle blower case collapses
In a follow up to a story we recently brought you; the case against a former National Security Agency whistle blower due in court today on charges of violating the Espionage Act fell apart when a judge ruled that prosecutors would have to reveal details about the government's wiretap programs. Two other charges were dropped because the classified info that Thomas Drake leaked was de-classified. Drake did agree to a plea on a misdemeanor charge of "exceeding his authorized use of a government computer."
Pentagon Papers public
And the infamous Pentagon Papers were officially declassified today. Seven thousand pages of information stemming from the Office of the Secretary of Defense Vietnam Study Task Force were made public in their entirety. Leaked by Daniel Ellsberg and Anthony Russo 40 years ago, the documents revealed how a number of US Presidents misled the American public about US goals for Vietnam.
FEATURES
In Syria, the exodus of thousands of refugees to Turkey continues
In Syria, hundreds of people are continuing to flee to the northern border with Turkey following the regime's attack on the town of Jisr al-Shughur. Over the weekend, Syrian soldiers backed by helicopters and tanks began a violent assault on the town. Al Jazeera's correspondent Anita McNaught is on the border and has been speaking with Syrian refugees who told her that parts of Jisr al-Shughur are in the process of being destroyed:
"They talk of indiscriminate shelling, we've talked to one man today who saw two helicopters, military helicopters, hovering overhead firing, again he said, indiscriminately against people. We're hearing accounts of the destruction of Jisr al-Shughur. One person said to us when we gamely smuggled a camera across into the Syrian side that half of Jisr al-Shughur was itself in the process of being destroyed."
The violence has led to more than 10,000 people leaving the country, according to the United Nations. Human rights activists say more than one thousand have been killed, many more injured. Today, the US administration, once again, condemned the violence in Syria. White House spokesperson Jay Carney called on President Bashar al-Assad to lead a political transition or step down.
On Sunday, Senator Lindsey Graham told the CBS program Face the Nation that it's time to consider international intervention in Syria to prevent what he called the slaughter of civilians. Syria's Idlib province, which includes Jisr al-Shughur has been a focus of a military crackdown for the past week, after the authorities said 120 policemen were murdered by "armed gangs." Residents have said the policemen were killed by the soldiers when they refused to fire on unarmed civilians. On Sunday night, Syria's state media showed a mass grave allegedly containing some of the bodies.
Also over the weekend, Electronic Intifada and other media outlets uncovered the identity of the author behind the blog Gay Girl In Damascus. The writer is a heterosexual male, Tom MacMaster, who posed as "Amina" for several years and fabricated the story of an abduction last week that drew international attention and solidarity campaigns.
In Bahrain, more than thirty doctors and nurses go on trial
In Bahrain's capital Manama, more than thirty doctors and nurses appeared before a judge today in a special security tribunal. The medical staff are accused of supporting and taking part in anti-government demonstrations in February, including storing weapons at the hospital. Nabeel Rajab from Bahrain's Centre for Human Rights told Al Jazeera that the government's accusations are fabricated. He described what happened when the doctors and medical workers arrived in court:
"The Judge have forced them to keep quiet one by one and he was also asking one of the doctors to leave, because they insisted on speaking about how they were tortured, how they were asked to sign papers that they have not even seen, how they were masked and blindfolded, electrocuted, hanged, beaten, and tortured and the Judge wouldn't allow them to talk."
Professor Kevin Burnand, a London based physician who trained with one of the doctors on trial and is in contact with colleagues in Bahrain told the BBC that the detainees had their heads shaved, were denied access to lawyers and were blindfolded before they arrived at court. The Associated Press reports that a judge accepted a request for independent medical exams on the detainees and adjourned the trial until June 20. Bahrain's military occupied hospitals in Manama during February pro-democracy demonstrations. Doctors Without Borders has said the military were in the hospitals beating people with wounds and using injuries to identify and arrest demonstrators.
Yesterday, a twenty year old woman who recited poems critical of Bahrain's rulers was sentenced to a year in jail. 20 year old Ayat al-Qarmezi says she was beaten and tortured with electric shocks while awaiting trial. Amnesty International says at least 500 people have been detained since February and four have died in custody in suspicious circumstances.
The crisis in Sudan over oil rich Aybei
As Southern Sudan edges closer to independence from the north on July 9, there is further risk of escalating violence. Over the weekend, Sudanese president Omar Hassan al-Bashir met with South Sudan's leader Salva Kiir in Ethiopia to discuss a ceasefire. But tensions remain high. An estimated 140,000 civilians have fled the disputed area of Abyei, an oil-rich region on the border between the north and south. And the United Nations has withdrawn non-essential staff from Kadugli, the capital of the Sudanese state of Southern Kordorfan. Hua Jiang a spokesperson for the UN mission in Sudan about spoke to Daniel Dickinson about the current situation in Kadugli.
The Sudan villages still facing the threat of violence from the Lord's Resistance Army
Security remains fragile in Sudan's border regions where the Lord's Resistance Army is active. As Guy Degen reports, many villages in the state of Western Equatoria are trying to cope with the ongoing threat of the LRA.
An investigation reveals the number of Taliban captured by US military vastly overstated
The number of Taliban members captured in Afghanistan may have been vastly overstated, according to data obtained by investigative journalist Gareth Porter. Porter found ninety percent of Afghan detainees purported to be captured Taliban fighters by the U.S. military were actually civilians, and were released shortly after capture. Michael Lawson spoke with Porter about his findings.
Hundreds rally in West Virginia to oppose mining on Blair Mountain
In West Virginia, hundreds rallied over the weekend on Blair Mountain after completing a five-day, 50 mile march. They're trying to stop two coal mining companies with permits to blow up the mountain and destroy a historic battlefield. FSRN's Melinda Tuhus reports from Logan County, West Virginia.
And a correction to an FSRN headline last week about the march on Blair Mountain. The headline referred to hundreds killed on both sides during the 1921 Battle of Blair Mountain. There were in fact 16 confirmed dead, but some researchers believe the number to be much higher.