Newscast for Friday, July 29, 2011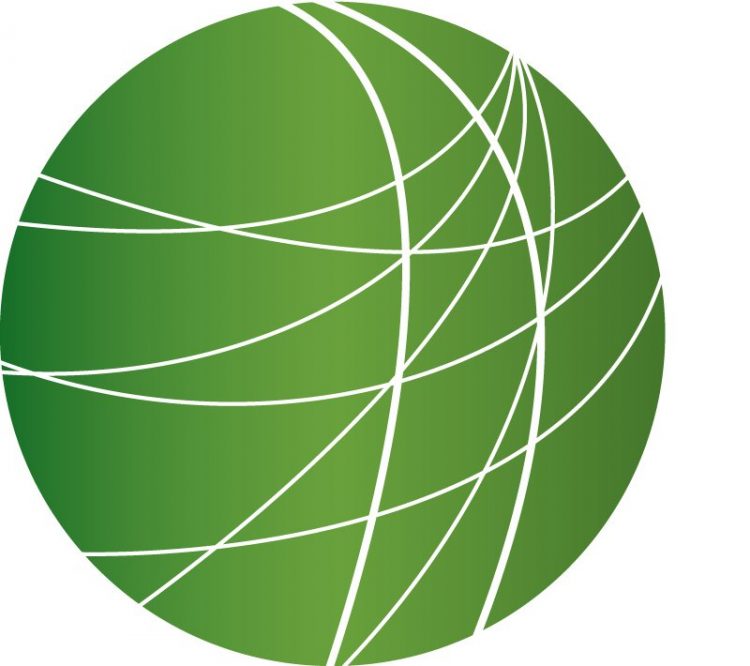 In Egypt, canal workers strike for better working conditions in the post-Mubarak era
In Afghanistan, the prospects for peace negotiations with the Taliban
Mexico's San Sebastian Bachajon indigenous community continue their push for rights with international support
US lawmakers continue their debt ceiling deadlock
In Washington, youth advocates call on Congress to address the school to prison pipeline
Obituary: Richard Chavez
HEADLINES
Obama announces new fuel economy standards
Today President Obama announced new national fuel economy standards for cars and light trucks aimed at cutting carbon emissions and the US's foreign oil dependency.
"We've set an aggressive target and the companies here are stepping up to the plate.  By 2025 the average fuel economy of their vehicles will nearly double to almost 55 miles per gallon."
The current standard is about 28 miles per gallon. GM and Ford signed off on the deal, after winning concessions for lower light truck standards. For cars fuel efficiency will have to increase 5 percent every year between 2017 and 2025. Several other automakers have also signed off on the deal.
"This agreement on fuel standards represents the single most important step we've ever taken as a nation to reduce our dependency on foreign oil."
As part of the agreement, there will be a reassessment of automaker progress on the standards in 2021 – with changes possible if the goal seems out of reach. Environmentalists caution this and other potential loopholes could erode the agreement's poignancy.
NC senate overturns Governor veto of tough new abortion regulations
North Carolina women seeking an abortion will now find themselves having to view an ultrasound, wait 24 hours and receive counseling. The new law comes after the state legislature overrode the governor's veto. FSRN's Lynda-Marie Taurasi has the story from Raleigh.
House Bill 854, a measure that Governor Beverly Perdue vocally opposed, will make it more difficult for a woman to get an abortion. The "Woman's Right to Know Act" requires a provider to explain the size, age, and characteristics of a fetus, and offer to have the pregnant woman listen to the heartbeat. Whether or not the woman chooses to look or listen must be documented, and the provider must keep that record for seven years.  The law requires counseling on abortion alternatives, including the options for adoption, welfare, or the right to sue the father for medical and financial support. After this, the woman and provider must wait 24 hours to continue with the procedure.
The law also leaves a provider open to lawsuits from a woman's extended family, the father of the fetus, and even another family doctor. Under the wording of the law, even a woman's rapist could sue the abortion provider, although supporters say other state laws would prevent this from happening. Lynda-Marie Taurasi, FSRN, Raleigh.
Settlement reached in Connecticut 'reverse discrimination' case
The US Supreme Court ruled in 2009 that the City of New Haven had discriminated against white firefighters when it declined to certify a civil service promotional exam because no African Americans scored high enough for promotion. Now the City and the firefighters reached a final settlement, bypassing any further litigation. From Connecticut, FSRN's Melinda Tuhus reports.
The city declined to certify the 2003 exam because it feared being sued by African American firefighters under the 1964 Civil Rights Act. In overturning a District Court and Second Circuit Court decision that upheld the city's position, the US Supreme Court in Ricci v DeStefano established a new standard for employment law, giving more consideration to cases of so-called reverse discrimination.
Over the next two years, New Haven will pay one Latino and 19 white firefighters a combined total of $2 million and three years of pension credit. Their attorneys will receive a total of three million dollars. New Haven has certified the original exam results, promoting all eligible plaintiffs.  With a settlement reached, the city is moving forward with its first public safety promotional exam since 2003, now in compliance with the new standard.  Melinda Tuhus, FSRN, New Haven.
Hunger strike ends at Pelican Bay Prison, other inmates still protesting
A hunger strike by inmates at California's Pelican Bay State Prison is over, but a solidarity group says prisoners at other facilities across the state continue their protests. FSRN's Honna Veerkamp has more.
At least 6600 inmates from high security prisons across California participated in a hunger strike launched July 1st to protest prison conditions they say are inhumane. Strike leaders won several concessions, including winter hats, wall calendars and new educational opportunities.
Although the deal falls short of the strikers' original demands, Molly Porzig of Prison Hunger Strike Solidarity says these gains are significant to high security prisoners. Porzig also notes that corrections officials originally refused to negotiate with prisoners, so the fact that an agreement was reached was, in itself, significant.
"That's why the hunger strike leaders really do believe this is a victory and they're very grateful for all of the support they have gotten so far and are just really depending on that support continuing to grow."
It is still unclear how many prisoners from other institutions are still on strike, but the solidarity group says inmates at Corcoran and Tehachapi State Prisons continue their protest to draw attention to specific issues at those institutions. Honna Veerkamp, FSRN, Arcata.
FEATURES
In Egypt, canal workers strike for better working conditions in the post-Mubarak era
In Cairo's Tahrir Square, tens of thousands of people, including the biggest turnout so far of representatives of Islamist political groups, have taken part in a mass rally to express their frustration at the slow pace of democratic reform following the ousting of President Hosni Mubarak. Meanwhile, across the country, skilled laborers have been engaging in strikes and demonstrations for better wages and treatment, hoping that in the post-Mubarak era, their demands would no longer fall upon deaf ears. David Enders reports from Suez and Isma'alia Egypt.
In Afghanistan, the prospects for peace negotiations with the Taliban
Today in Afghanistan's Helmand Province, two separate roadside bomb attacks killed about 20 civilians. It follows yesterday's suicide bombings in Oruzgan Province which also killed about 20 people, many of them young children, and also an Afghan journalist who worked for the BBC. According to The UN Mission in Afghanistan, nearly 1500 people have been killed during 2011 making it the bloodiest six months for civilians since the beginning of the Afghan war. Gareth Porter is an investigative journalist with Inter-Press Service, and he's in the Afghan capital Kabul where he's looking into the politics and history surrounding the possibility of peace negotiations with the Taliban and also the controversial 'kill and capture' missions, led by US forces, that target alleged Taliban militants. We reached him via cell phone.
Mexico's San Sebastian Bachajon indigenous community continue their push for rights with international support
An indigenous community in Chiapas, Mexico and their global supporters are celebrating the release of the last remaining political prisoners detained in February. International solidarity played an important role in raising awareness about the San Sebastian Bachajon indigenous campesino community, a member organization of the international Zapatista ally network La Otra Campana, or the other campaign. FSRN's Andalusia Knoll has more.
US lawmakers continue their debt ceiling deadlock
The debate over raising the nation's debt limit continued Friday with Senate Majority Leader Harry Reid proceeding with his plan. Meanwhile, House Speaker John Boehner prodded conservative members of his caucus, who oppose Pell Grant increases in the bill, by resurrecting a proposal for a balanced budget amendment. Michael Lawson reports.
In Washington, youth advocates call on Congress to address the school to prison pipeline
Youth advocates from across the country met with lawmakers on Capitol Hill this week to demand they address the so-called "school to prison pipeline." Alice Ollstein reports.
Obituary: Richard Chavez
This week, United Farm Workers organizer Richard Chavez died. The brother of Cesar Chavez and long-time partner of Dolores Huerta, the 81-year old spent decades advocating for the rights of farm workers. Last month, on the steps of the California State Capitol, he told activists fasting in support of California's Fair Treatment for Farm Workers Act, that he had marched to the very same place some 50 years ago:
"When I came here it was on an Easter Sunday, Dolores and I marched, I'm sure that many of you weren't even born then! But we marched to that bridge, we just came to that bridge, and we came here to this capital here, to talk to Governor Brown then, another Governor Brown, the father of this Governor Brown. That's a long time ago! So anyway, it's amazing to see how things change so slowly for us."
Richard Chavez speaking last month to farm workers and their supporters. He died suddenly of complications from leg bypass surgery on Wednesday. A candle light procession and all-night vigil will be held in Delano, California, on Sunday followed by a mass on Monday.