Newscast for Monday, January 24, 2011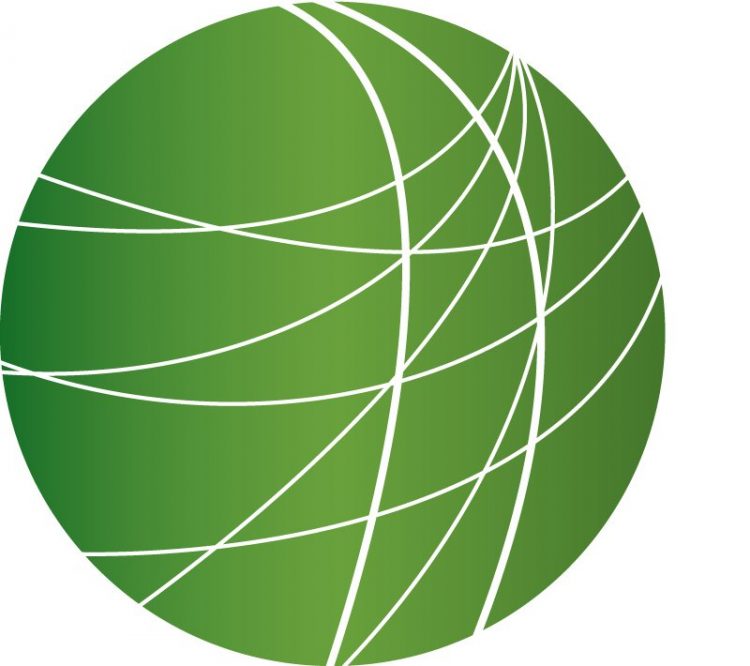 Detainees protest at Guantanamo
Obama announces widespread military assistance
Anti-government protests continue in Northern Africa
Documents show Palestinian concessions for Mideast peace
Torture victims upset with Chicago cop sentence
State of the union to focus on economy
HEADLINES
Hawaii man exonerated after 20 years in prison
After almost two decades in prison for rape, a Hawaii man has been granted a new trial after DNA evidence excluded him as the source of the only physical evidence in the case. Alvin Jardine III is now out on bail, while prosecutors ponder retrying him.
Georgia to execute man with drug bought dubious UK exporter
The state of Georgia is getting ready to execute convicted murderer Emmanuel Hammond tomorrow – they'll use a drug that's been in short supply lately – sodium thiopental. Georgia is among a number of US states that were able to buy the drug from a London based company called Dream Pharma. The company is based in the offices of a west London driving school.
Ohio gas lines back up – cause at least a dozen fires
In Ohio this morning, more than a dozen fires broke out in a village northeast of Cleveland. Excessive pressure in natural gas lines caused the fires. After an initial evacuation order to some 3,000 people, the gas company – Dominion East Ohio – said the pressure dropped to normal after residents were told to turn off their gas lines. All local schools and businesses were closed, and gas service to the entire village shot off.
Turkel Commission says Israel justified in attack on Mavi Marmara
The Israeli government has released the findings of its Turkel commission. The Israeli panel says that both the Gaza blockade , and the 2010 naval attack on an aid Flotilla are justified. FSRN's Rami Almeghari has more.
Political unrest in Albania
The Albanian Parliament responded last night to violent protests there last Friday, calling for an investigation of what Prime Minister Sali Berisha says was a coup attempt.
"In order to change the government with force, they hired paid bandits and criminals. These bastards image the Tunisian scenario. They've had it in their brains for the last few days."
Tens of thousands of demonstrators protested the nation's conservative Democratic government – three people died. Arrest warrants have been issued for six members of the Eastern European country's National Guard. The Prime Minister is supporting more protests next Wednesday – opposition leader Edi Rama has done the same for Friday.
Explosion at Moscow airport kills dozens
An explosion at Moscow's main airport today killed as many as 31 people. Russian security officials put two other airports as well as the city's subway system on "high terror alert."
FEATURES
Detainees protest at Guantanamo
President Obama has now completed two full years in office.
As one of his first actions as President, he signed the Executive Order to close Guantanamo Bay. Here's what he said at the time.
"By the authority invested in me as President and by the Constitution and the laws fo the United States of America, in order to affect the appropriate disposition of individuals currently detained by the Department of Defense at Guantanamo and promptly to close the facility at Guantanamo consistent with national security and foreign policy interests of the United States and in the interest of justice I hear by order. And we then provide the process where Guantanamo will be closed no later than one year from now."
Two years later, the detention center is still open and more than 150 detainees remain. Joining us to talk about this anniversary is Leili Keshani with the Center for Constitutional Rights.
Obama announces widespread military assistance
President Obama announced a widespread federal effort to support military families.
The proposals include more counseling and mental health resources, access to education for military members and families, as well as a "zero tolerance" policy to ensure vets don't end up homeless.
"So these are just some of the nearly 50 commitments my administration is making today. In other words, we are not just reaffirming our responsibility to our military families, we are upping our game. In fact, these 16 members of my cabinet have signed their name to this report pledging personally to see this through. So gang, you are on the hook."
The initiatives come from a report compiled by First Lady Michelle Obama and Second Lady Dr. Jill Biden. Mrs. Obama will be on Oprah this week to tout the plan and urge citizens to get involved.
"I want every service member who's deployed to know that when you are over there taking care of the country you love, your country is over here taking care of the families you love. I want every military wife and husband to know that we're going to help you keep your family strong and secure. I want every military kid to know we're going to be there for you, too, to help you grow and keep your dreams. I want every Gold Star family to know that this nation will never forget and will always honor the supreme sacrifice that your family has made to our nation."
Anti-government protests continue in Northern Africa
In northern Africa, Tunisian teachers and police joined ongoing protests today. Clashes ensued, tear gas flew, but relative calm quickly returned. The "caravan of liberation" arrived in Tunis yesterday, and and despite a curfew – protesters congregated in front the Prime Minster Mohamed Ghannouchi's office. One man tells Al Jazeera why they continue to protest:
"Our sole demand is for the gang to resign – we shouldn't describe them as a government – it is a gang. The world and the Tunisians know the real truth about this government. "
Also yesterday, the county's most popular private TV station was briefly taken off the air and its owner, who was a close ally with former President Ben Ali, was arrested and charged with treason. A number of allies of the former President have now been placed on house arrest. And prosecutors in Paris announced today they are investigating the former President's financial holdings.
In neighboring Algeria, protesters tried to break a ban on public gathering Saturday – they were met by riot police who blocked the only exit and then beat those who tried to leave the area. As many as 40 people were hurt. Opposition leader Said Saadi:
"We asked the authorities for permission to march legally – but they told up you are the opposition and you don't have the right – they say we must kneel in front of them – but we don't kneel."
And one of the seven Algerians who lit themselves on fire in recent days died yesterday.
And in Yemen, authorities released a female journalist and political activist picked up during protests there over the weekend. One of the detained women leads Women Journalists Without Chains. She was arrested Sunday and charged with inciting disorder and her detention sparked further protests. Police also arrested eighteen other activists – and killed one. Fearing Tunisia like protests, Yemen's President, Ali Abdullah Saleh, ordered income tax cuts and price controls. But it wasn't enough to quell the opposition. Late yesterday, Saleh announced a pay increase for the military and denied that he plans to pass power to his son.
Documents show Palestinian concessions for Mideast peace
Al Jazeera has started publishing information from a trove of Palestinian government and diplomatic documents it obtained anonymously. The Qatari-based news network calls the nearly 1700 files the largest leak relating to the Mideast peace process. Thousands of pages of emails, memos, meeting minutes and letters since 1999. The documents, called the "Palestine Papers," were also shared with the Guardian and both news outlets will be releasing some of the documents over the next week.
Some of the information revealed covers settlements, refugees and the fate of holy sites in Jerusalem. Electronic Intifada co-founder Ali Abunimah participated in an Al-Jazeera TV panel on the documents.
"I think these papers are really dynamite. I think there's a difference between thinkign yo9u kow something and actually knowing it, and these papers put us in a room with top officials…. And what we see, particularly, with respect to Jerusalem, we see from a Palestinian perspective a Palestinian leadership that has no mandate, that has lost its mandate making concessions on fundamental issues. I think these papers blow the cover off the so-called negotiations. I think its time for the charade to end. After today I there should be no more secret dealings behind the backs of the Palestinian people.
Both the Guardian and Al Jazeera say the documents show that Palestinian negotiators were willing to concede much more than previously known – but even greater concessions didn't appease Israeli officials. Ian Black is the Guardian's Middle East editor.
"The single clearest and strongest message that comes out of these documents is the sense of imbalance, if you like, between the negotiators on the Palestinian side and on the Israeli side. The bulk of the talks, the ones that are covered in most detail in the documents, cover negotiations that took place in 2008, particularly, and also in 2009. It's a fascinating insight, really a vivid look, at what it was like inside these negotiating sessions. Fundamentally, you say the Palestinians making significant concessions to the Israelis and the Israelis saying that's not enough. The Palestinians also hold out on issues that matter. You see the Americans really siding, more or less, with the Israelis."
One key document, from June 2008, is minutes from a meeting between former Secretary of State Condoleezza Rice and Israeli and Palestinian officials. Palestinian officials suggest relinquishing most of the land in Jerusalem on which Israel illegally built settlements. According to the document, Rice states they need to quote " . . . find a creative way that would meet the needs of Israel by annexing these areas…"
Israel rejected the offer.
In response to the Palestine Papers, supporters of Palestinian President Mahmoud Abbas said it's an attempt to create confusion and that Palestinians were mis-represented. According to the Jerusalem Post, Israeli opposition leader Tzipi Livni said the documents show the peace process is ongoing and that Israeli negotiators "built a responsible and serious process that would allow an end to the conflict."
Torture victims upset with Chicago cop sentence
A US District Court Judge sentenced disgraced former Chicago police commander Jon Burge to four and a half years in prison Friday — twice the recommended term under federal sentencing guidelines. He was found guilty for lying about running a torture ring under his watch while he was a top Chicago cop in the 1980's and 1990's. FSRN'S Chris Geovanis reports from Chicago.
State of the union to focus on economy
Tomorrow, President Obama gives his State of the Union address. He's expected to discuss the Tuscon shooting tragedy, the economy, jobs, education and budget cuts. Republicans choose Wisconsin Representative Paul Ryan to deliver the GOP response. For more on what to expect, KFPA's Mitch Jeserich spoke to Matt Rothschild, editor of the Progressive Magazine.
Mitch Jeserich is with KFPA's Letters & politics. The State of the Union is Tuesday at 9 PM Eastern. Tune in to live coverage on Pacifica stations, hosted by Mitch Jeserich.