Newscast for Tuesday, July 26, 2011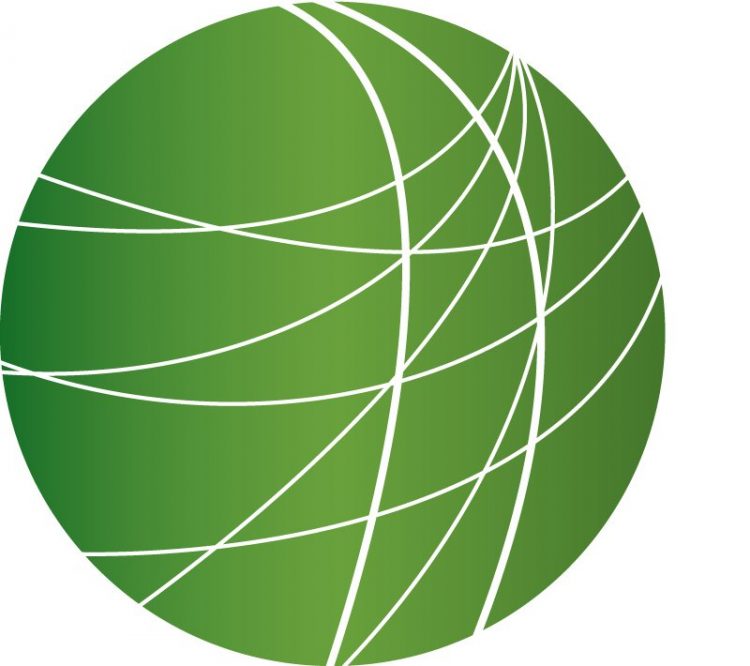 The extreme right in Norway and Europe
The barcoding of trees in Liberia to stop illegal logging
A progressive lawmaker pushes an alternative budget plan to deal with the debt ceiling
Activists in Los Angeles call cuts to bus services a civil rights violation
HEADLINES
NATO apologizes to family of civilian dead in Afghanistan; yet more non-combatants killed
NATO Colonel Chris Toner apologized today to the families of six civilians killed during military action in Afghanistan just over a week ago. NATO initially denied the dead were civilians, but recanted after a local protest and strike in Khost. Yesterday, NATO officials admitted injuring five children in a helicopter strike in Helmand on Saturday. The kids were taken to a military hospital for treatment. And according to Press TV, the governor of Kunar said today that another three civilians were killed by the international forces. NATO has not commented on the Kunar claim.
Another Mexican reporter murdered
Yet another reporter in Mexico is dead today. Shannon Young reports.
For the second time in as many months, a journalist working for the Notiver newspaper in Veracruz has has been brutally murdered. Crime reporter Yolanda Ordaz de la Cruz went missing on Sunday. Her body was dumped behind the office of another local newspaper in the troubled Gulf Coast state. Ordaz de la Cruz had been following up on the murder of her longtime colleague, Notiver columnist and crime editor Miguel Ángel López, who was shot dead with his wife and a son inside their home last month. The murdered son, Misael Lopez, had recently began taking photos for the paper where his older brother also works. Crime reporters working for local newspapers are among the most targeted journalists in Mexico – a country that has for years ranked as the hemisphere's deadliest for press workers. Shannon Young, FSRN, Oaxaca.
Amnesty Intl. accuses Nigeria's military of human rights crimes
Amnesty International has accused Nigerian security forces of committing human rights violations in their fight against the Boko Harem. Sam Olukoya reports from Lagos.
Amnesty International says the latest incident followed a bomb blast in a market over the weekend in which three soldiers were injured. Security forces responded with random gunfire – at least 23 people died. They then set fire to the market. The bomb is believed to have been set off by the Boko Haram, an armed Islamist group. The militant group want's Islamic law imposed in the region. Amnesty International says that in their fight against the Boko Haram, the Nigerian Joint Military Task Force regularly commits human rights violations including unlawful arrests, extra judicial killings and rapes. The security agents say their actions are inevitable because some people in the city have been collaborating with the Islamist. Attacks by the Boko Haram have killed hundreds over the past year. Sam Olukoya, FSRN, Lagos.
Entergy Nuclear buys reactor fuel – despite Vermont's move to shutter the nuclear plant
An energy company has ordered enough fuel to keep an aging nuclear reactor in Vermont on line for another year and a half, despite state laws requiring it to close in March – Carl Etnier reports.
Entergy Nuclear has sued the state of Vermont in federal court. The company says federal regulations allowing the plant to operate for another 20 years overrule any state actions that could close the 39-year-old reactor next spring. Entergy's chief nuclear officer told the court he wanted the assurance of a preliminary injunction before ordering 65 million dollars worth of new fuel, enough to last 18 months. Last week, the judge denied the preliminary injunction. Nonetheless, the company announced Monday that it had ordered the new fuel. Entergy CEO Wayne Leonard says they've done so because they believe their case is strong. Conservation Law Foundation attorney Sandra Levine is helping the state of Vermont defend its power to shut down a nuclear plant.
"It's yet another example of Entergy not really being very forthcoming or very honest or trustworthy, and that's disappointing."
The full trial in the lawsuit is scheduled for September. Carl Etnier, FSRN, Montpelier.
Spate of anti-gay hate crimes in Portland, OR
A recent string of bias attacks in the Portland area has led to the formation of a new anti-hate group in the city. Just hours after they held their first major demonstration, another gay man was assaulted. FSRN's Jes Burns has the story.

The Oregon State Gay Pride Organization formed after four separate attacks against LGBT men and women in the city and surrounding suburbs. The first happened in May. All four are being investigated as bias crimes. Police have only made arrests in one of the incidents, saying even though the attacks happened in public places, witnesses have been slow to come forward. The newly-founded Gay Pride group organized the "We Are Not Afraid March." On Saturday, more than 300 LGBT people and their allies marched in downtown Portland. But just a few hours after the march ended, another member of the LGBT community, Andrew Dempsey-Gluth, was physically assaulted after being pelted with anti-gay slurs. This time the police were able to arrest the suspect and charge him with assault and intimidation. March organizers say they plan to hold additional events in the near future. Jes Burns, FSRN, Eugene.
FEATURES
The extreme right in Norway and Europe
The Norwegian police are continuing their investigation into the weekend's mass murder by Anders Behring Breivik. Breivik is facing terrorism related charges for the two attacks, a bomb explosion in the capital Oslo and a shooting spree on a nearby island. 76 people are confirmed dead. Police spokesperson Johan Fredriksen:

"We have also an advanced search going on in the fjord and we will do everything possible to find out if there are any more people missing."
Sound courtesy of the BBC. Yesterday more than 100,000 people took part in an anti-violence rally on the streets of Oslo, many holding flowers in memory of the people killed. The attack has raised serious questions about the extreme right in Norway and across Europe. For more we spoke to Jonathan Birdwell, a Violence and Extremism researcher for the UK branch of the independent think tank Demos.
The barcoding of trees in Liberia to stop illegal logging
Each year, billions of dollars of lumber is illegally harvested from the world's forests, affecting the environment, the planet's ability to deal with climate change and government revenue. Elected officials and NGOs are attempting to combat illegal logging, including through a new partnership between the EU, Indonesia and some African countries. Today, we're going to take a look at program, which is barcoding trees in Liberia so timber can be traced back to its source. FSRN's Cinnamon Nippard has more.
A progressive lawmaker pushes an alternative budget plan to deal with the debt ceiling
With the deadline to increase the debt ceiling just a week away, President Obama and House Speaker John Boehner (R-OH) both took to the airwaves to discuss the currently gridlocked debate. After the President asked Americans to contact their Representatives and demand a reasonable compromise, the Capitol's telephone circuits were overwhelmed with calls, and several Congressional websites crashed. The two main competing proposals both focus on massive spending cuts tied to raising the debt ceiling. But a progressive lawmaker sees another path. Alice Ollstein reports from Capitol Hill.
Activists in Los Angeles call cuts to bus services a civil rights violation
This summer the Metropolitan Transit Authority in Los Angeles implemented one of the largest cuts to buses ever, eliminating more than 300,000 hours of services. Businesses, low income and Latino transit riders in East LA have been particularly hard hit. Activists are calling the bus agency's move a civil rights violation and have asked federal officials to investigate the matter. Leilani Albano has more on the story.