Newscast for Thursday, August 18, 2011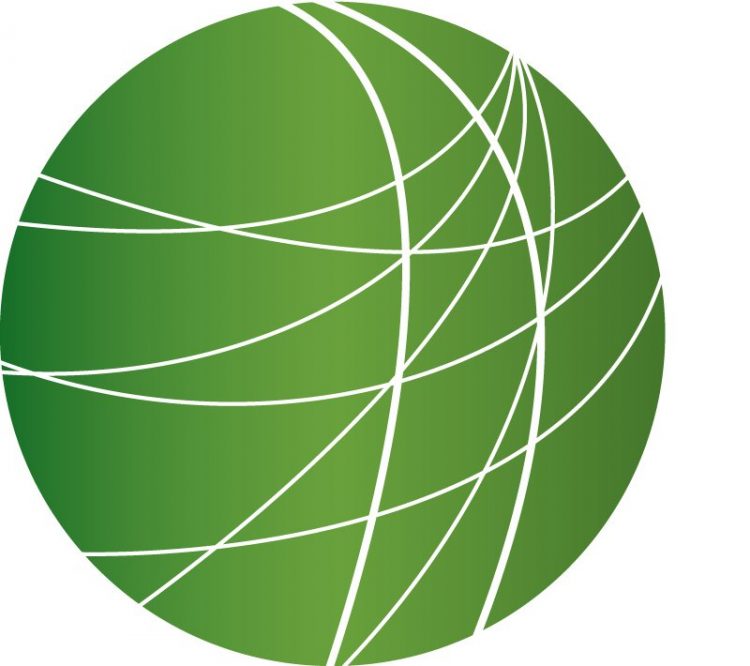 Pressure on the Syrian regime increases as the US President calls on Bashar al-Assad to step down
After President Obama's Midwest tour, rural communities call for more concrete proposals
Education advocates continue to raise serious concerns about the No Child Left Behind policy
Greenpeace builds the next defender of the world's oceans: Rainbow Warrior III
HEADLINES
Seven Israeli's Killed in Attack Near Sinai
Seven Israelis were killed and at least 20 injured in a series of attacks in Southern Israel; the Israeli military retaliated with air strikes on Gaza, killing at least five Palestinians. The attackers reportedly crossed into Israel from Egypt's Sinai Peninsula. They fired on several buses and cars, and planted an explosive device on the road. Israeli defense forces say they killed several of the gunmen; it's unknown how many escaped or were captured alive. The Israeli government immediately blamed the attacks on Hamas in the Gaza Strip—although Gaza is more than 130 miles away, and a Hamas spokesperson denied any involvement. Weakened security in Sinai has been a growing concern since the Egyptian revolution.
Indian anti-corruption activist will be released
Authorities in India have struck a deal with anti-corruption activist Anna Hazare, allowing him to continue his hunger strike for the next 15 days. Hazare's arrest earlier this week sparked massive protests across the country, forcing the government to order his release. But he refused to leave the prison unless permitted to go ahead with his fast. Bismillah Geelani reports.
The breakthrough came after two days of hard negotiations between Anna Hazare's associates and the government. The 74-Year old Hazare will begin his 15-day fast tomorrow. Tens of thousands of his supporters are expected to join him there. Kiran Bedi is a member of Hazare's group, India Against Corruption.
"It's finding a middle path because, after all, that's what the movement is all about. We heard them, they heard us, and finally we thought that's the way to begin."
Hazare is demanding strong legislation to deal with corruption. Although the government presented a draft anti-corruption law in the Parliament last week, Hazare called the proposal toothless, because it exempts the Prime Minister, the judiciary and several others government officials from being investigated.  Bismillah Geelani, FSRN, New Delhi.
Guest workers protest outside Hershey chocolate packing plant
Hundreds of foreign students in the US for the summer walked off their jobs and held a protest outside the Hershey chocolate packing plant in Palmyra, Pennsylvania on Wednesday.  The workers claim the J-1 visas they paid thousands of dollars for, were for a cultural immersion experience, but instead they ended up as minimum wage laborers, who could barely afford rent. The students, from Asia and Europe, also criticized Hershey for using them as low paid workers instead of hiring local people at decent wages. Hershey said both the warehouse, and the Visas were handled by contractors. The students say they will remain on strike, which could put their visas at risk.
Verizon strike continues with protest planned outside CEO's house
Striking Verizon workers will be protesting outside the home of company CEO Lowell McAdam tonight, as the nearly two–week old work stoppage intensifies. About 45 thousand workers in nine states are on strike, upset about the phone companies pension freeze and call for more employee contributions to their own healthcare. On Wednesday, Verizon said they would suspend many of the striking workers healthcare benefits at the end of the month if they haven't returned to their jobs. Communications Workers of America District One Coordinator, Patrick Welsh, says the threat by Verizon is cruel.
"They can certainly afford to continue these benefits, but they decided that because we're out on strike, they're gonna put the squeeze on the active members, and they're pushing really hard in order to scare them.  Well that's not going to work.  We need our medical benefits, there's no two ways about it, but it just shows how uncaring they are, because we have thousands of workers with no medical care and many of them have children that have neurological disease, many of them have kidney dialysis, and many of our workers need constant medical care and prescription drugs."
A Verizon spokesperson says if the workers have their benefits cut off, they will still be eligible for coverage under COBRA.
New report says cholera in Haiti is not being properly addressed

As the rainy season brings more sickness and deaths to Haiti, a new report says the international community isn't devoting the resources necessary to counter the spread of the cholera epidemic that began last year. Ansel Herz has more.
The report from the Center for Economic and Policy Research says the international community's response to Haiti's cholera epidemic dropped off dramatically after the initial outbreak last October. Studies say UN peacekeeping troops inadvertently introduced the disease to the island nation. Since then, over 6,000 people have died, including 385 in July alone. But funding for UN's cholera response flat-lined back in February, the report says. Dozens of treatment centers in some of Haiti's most affected regions have been closed down, as multi-million dollar NGOs withdrew. Jake Johnston is one of the report's co-authors.
"With the rainy season and the spike in cholera cases we were seeing, we realized that we really needed to do something and kind of shine some light on this and get it back to everyone's attention, that this hasn't ended, that the cholera epidemic is still going – it's still killing and sickening people at a pretty alarming rate."
The report says more treatment centers need to re-open in rural areas where mortality rates are highest. Some studies estimate Haiti will experience as many as 700,000 cholera cases and 11,000 deaths by November if treatment efforts are not ramped up. Ansel Herz, FSRN.

Three suspected mass graves discovered in Sudan
The Satellite Sentinel Project has discovered what may be three mass graves in Sudan's southern state of Kordofan. The area saw clashes between government forces and rebels this past June. The satellite images released show what could be piles of corpses wrapped in body bags or tarps. Another image, supplemented by eyewitness accounts, indicates a possible third mass grave under a water tower. Earlier this week, the UN High Commissioner for Human Rights called for an investigation into possible crimes against humanity and war crimes during fighting in Kordofan earlier this year.
FEATURES
Pressure on the Syrian regime increases as the US President calls on Bashar al-Assad to step down
After months of international condemnation of the Syrian regime's violent crackdown on civilians, US President Barack Obama called on Syrian leader Bashar al-Assad to step down. In a statement, Obama said the US will not "impose this transition upon Syria" as officials have "heard their strong desire that there not be foreign intervention in their movement." Speaking today in Washington, Secretary of State Hilary Clinton said the regime has shown contempt for its people:
"The people of Syria deserve a government that respects their dignity, protects their rights and lives up to their aspirations. Assad is standing in their way. For the sake of the Syrian people, the time has come for him to step aside and leave this transition to the Syrians themselves, and this is what we will continue to work to achieve."
Obama announced new US sanctions, including a freeze on all Syrian government assets under US jurisdiction, and a ban on US imports of Syrian petroleum. The sanctions also prohibit US citizens from "engaging in any transaction" with the Syrian government. The European Union, Britain, Germany and France also issued statements calling on al-Assad to leave power. The announcements come as the United Nations High Commissioner for Human rights published the results of a fact finding mission on Syria that says members of the regime may have committed crimes against humanity and should be referred to the International Criminal Court. Rupert Colville is a spokesperson for the UN Human Rights office:
"They managed to talk to witnesses in four countries including Syria although they weren't able physically to get into Syria. They interviewed 180 witnesses in all. These included defectors from the military from the police and other security forces, many of whom had refused to fire on civilians. They also report that many soldiers and other security officials who tried to defect or who refused to shoot civilians were themselves shot and summarily executed on the spot."
The report also says the security forces have fired indiscriminately at demonstrators, killed and injured protesters inside hospitals, and targeted and tortured children. The investigators say they have the names of more than 1,900 people killed since mid-March.
And today, the regime continued its assault on the port city of Latakia where hundreds of people are being held in a sports stadium. A doctor in the local hospital who spoke to the online news site Babylon and Beyond via Skype today, said gunman are continuing to terrorize the city and 50 people have been killed in the last four days. He said lots of wounded people are on the floor of the hospital where they lack beds and medical supplies. The fate of thousands of Palestinians who fled a refugee camp earlier this week to escape shelling by the Syrian navy remains unknown.
After President Obama's Midwest tour, rural communities call for more concrete proposals
President Barack Obama has now wrapped up his three day tour of rural communities in the Midwest. Matt Laslo explores the policy prescriptions he floated and asked some experts if they're enough.
Education advocates continue to raise serious concerns about the No Child Left Behind policy
US Education Secretary Arne Duncan recently caused a stir in the education community when he announced, after months of Congressional inaction, the administration was offering "relief" from a key provision of the country's education law, No Child Left Behind. States can now apply for waivers to bypass a central provision of the law. But as Community News Production Institute Reporter Jaisal Noor reports, Duncan's new program does little to address the law's most criticized component.
Greenpeace builds the next defender of the world's oceans: Rainbow Warrior III
At a ceremony in Singapore this week, the Greenpeace ship, Rainbow Warrior II was officially retired from service. After more than twenty years campaigning for the environment, it's being transferred to the NGO Friendship, based in Bangladesh, for use as a hospital ship. Its successor, Rainbow Warrior III is due to be launched in October and is currently being built in the German port of Bremen. Pete Wilcox has served as a Captain of the Rainbow Warrior ships since the early 1980s, including the Rainbow Warrior I that was bombed and sunk by the French secret service in 1985. He's been looking over his new ship in Bremen, and he joins us now.