Newscast for Monday, August 15, 2011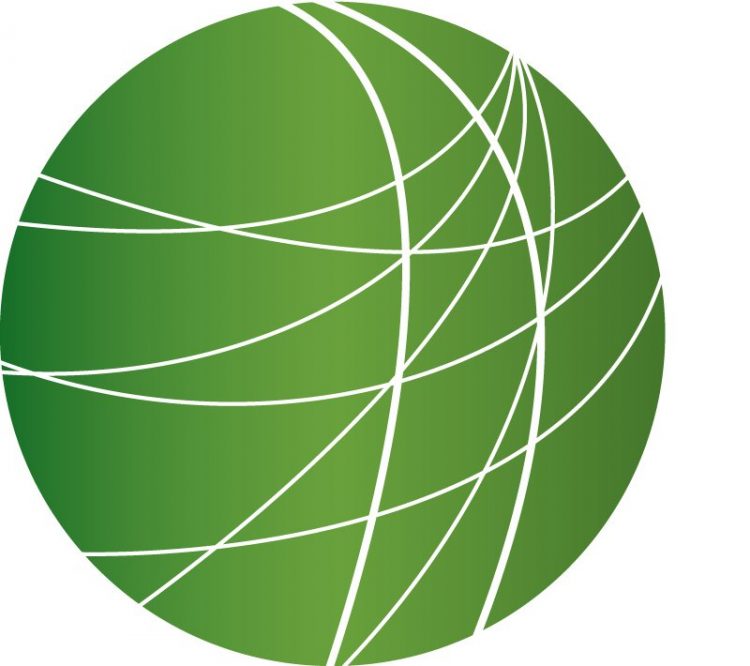 The Republican race for a presidential candidate and the weekend's campaigning in Iowa
The Slutwalk movement comes to Washington
The Colorado residents who say pollution from natural gas drilling has driven them from their homes
Egypt's Hosni Mubarak returns to the courtroom while the military rulers continue to charge bloggers critical of the regime
In Ecuador, farmers of Rio Grande fight the construction of a dam that could destroy thousands of acres of land
HEADLINES
Libyan opposition takes Zawiyah among key coastal towns
Libyan opposition fighters say they have all but secured a key city in their move toward Tripoli. Rebels say that a small force loyal to ruler Colonel McNamara Gaddafi remains in the center of Zawiyah, a coastal town just outside of the capitol.
"The situation will be fine, but yes there is still bombardment. Gaddafi's men are still in Martyr's Square and he has maybe a hundred to a hundred fifty snipers."
Zawiya is along a major supply route between Tunisia and Tripoli. Gaddafi's primary oil refinery is there. There are also reports of intense fights to the east in Brega where rebels hope to take control of an oil terminal. And Libya's Interior Minister arrived with his family in Cairo today – ostensibly on vacation but widely thought to be in defection.
Syrian naval forces attack Latakia, Palestinian refugees flee refugee camp there
Syrian government naval ships continued shelling the port city of Latakia today. Dozens are dead since Saturday, and thousands of Palestinian refugees fled their camp in the city today. Jackson Allers has more from Beirut.
The United Nationals Relief and Works Agency estimates that more than 5,000 Palestinian refugees have fled their camp in the port of Latakia since this morning. At least 30 people have died in the last three days of crackdowns against anti-government protesters. The shelling is the first time Syria has used the navy in the five-month assault. Syrian state TV denied any shelling occurred, and claims they are responding to an Islamist uprising and against armed gangs that have killed some 500 military personnel. Human rights groups say that at least 2,000 people have died since March, but a near total media blackout prevents confirmation of the facts on the ground. The UN is asking to be granted immediate access to the fleeing Palestinian refugees. Meanwhile, eyewitnesses have reported continued government offensives in the towns of Homs, Hama, Damascus and Deir el Zour in the east. Jackson Allers, FSRN, Beirut.
Widespread attacks in a dozen cities in Iraq – as many as 75 killed
In Iraq – widespread bombings today killed as many as 75 people in a dozen cities. All told, there were almost 40 attacks were reported. The death toll from a single incident was highest in Kut, where attacks on the town's market, 35 people died. Kurdistan was the only region spared. So far, no one has claimed responsibility.
Anonymous hacks BART over silencing cell service
Hacktivists shut down the website of the San Francisco Bay Area Rapid Transit agency for several hours on Sunday, and published customer information. As Andrew Stelzer reports, the hack, and a protest planned for tonight—are the latest in a series of actions stemming from the the shooting death of a passenger by transit police in early July.
Police shot and killed Charles Hill on July 3rd, reportedly for threatening officers with a knife One week later, protesters upset about the killing flooded two BART stations and caused delays on that evening's commute. In anticipation of another protest last Thursday, BART—the areas rapid transit agency—shut down all cell phone service in targeted stations, in an effort to prevent protesters from organizing and communicating. Critics have called the cell service shutdown an act of censorship, and in retaliation, the hacker group 'Anonymous' stole customer information for 2,000 people from myBART.org, and published those peoples names and addresses on another website. Several videos explaining the action and calling for a protest Monday night were published online.
"The Bay Area Rapid Transit has decided that blocking cellular communication is the correct way to scare off protesters…To the Bay Area Rapid Transit…By performing this action, you have not only threatened your citizen's safety, but you have also performed an act of censorship. By doing this, you have angered Anonymous."
Despite comparisons to dictators in Egypt and Libya—where phone and online communications were shut down to try and quell protests— BART says they may again shut down service tonight. Andrew Stelzer, FSRN, Oakland.
17 year old Honduran campesino killed
Another campesino from the Rigores community in Honduras was killed yesterday. According to Annie Bird, the co-Director of Rights Action, 17 year old Javier Melgar was shot by security forces for the Empresa Palmera Panama – a palm plantation. Melgar was among a group of indigenous Hondurans who had occupied the farm. In June, the community was burned by local authorities. More than 100 families lost their homes, schools and places of worship. Campesino groups have long fought to retain rights to their land – a battle that escalated after the 2009 coup.
Almost 6,000 Haitians are dead from cholera since October
Haitians continue to die from cholera – some 10 people each day. As of the end of July – almost 6,000 people died from the disease since the outbreak last fall. These official numbers do not include those who die in remote areas and whose deaths are not reported.
FEATURES
The Republican race for a presidential candidate and the weekend's campaigning in Iowa
The Republican Presidential race gained a new face over the weekend after Texas Governor, Rick Perry, officially announced his campaign for nomination. Meanwhile, Minnesota Representative Michele Bachmann placed first in the Ames Straw Poll in Iowa while Former Minnesota governor Tim Pawlenty dropped out of the race after placing third. FSRN's Michael Lawson has more.
The Slutwalk movement comes to Washington
It began in Toronto, and has spread to 30 US cities and dozens of countries around the world. This weekend, the Slutwalk movement came to the nation's capitol. Like the marches in other cities, the DC Slutwalk was a response to a culture that blames the victims of sexual assault. But the location gave it a political focus, as marchers called on Congress to pass laws promoting equality for women and LGBT people. Alice Ollstein reports.
The Colorado residents who say pollution from natural gas drilling has driven them from their homes
The United States has large natural gas reserves and the fuel also happens to be relatively clean burning. That's helped a natural gas development boom in recent years. But some who live near energy development have suffered, so much so they've filed a lawsuit against the industry. As FSRN's Conrad Wilson discovered, a number of those that live near natural gas production have been driven from their homes.
Egypt's Hosni Mubarak returns to the courtroom while the military rulers continue to charge bloggers critical of the regime
Former Egyptian President Hosni Mubarak returned to a Cairo courtroom today, to face charges that he conspired to kill protesters and engaged in corruption. Today's proceedings only lasted for a couple of hours and included a recess. Defense lawyers requested more time to review documents and a judge banned future TV broadcasts of the trial and adjourned the proceedings until September 5th. But, while Mubarak and members of his regime are slowly being tried in the civil justice system, many civilian protesters are being tried in military courts including activist and blogger Asmaa Mahfouz who was charged yesterday with insulting and inciting violence against Egypt's ruling generals. For more, we go to FSRN's David Enders who is in Cairo.
In Ecuador, farmers of Rio Grande fight the construction of a dam that could destroy thousands of acres of land
In Ecuador, farmers are fighting to protect their community from the construction of a dam that will eventually flood thousands of acres of land. Residents of Rio Grande say they've created an important industry of locally grown food that's worth protecting and are fighting the government-supported project. FSRN's Christina Aanestad reports.