Newscast for Thursday, August 11, 2011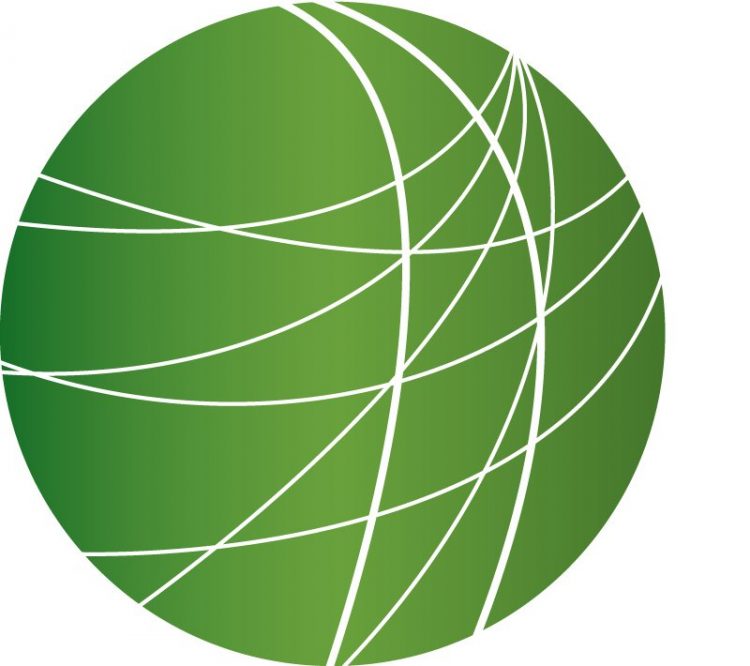 Telecommunications company Verizon seeks injunctions to limit the strike by thousands of its US workers
Street vendors in Los Angeles face deportation under the controversial Secure Communities Program
The Syrian regime ignores UN condemnation and extends its crackdown against civilians
In Karachi, the political and ethnic violence that's killed hundreds of people since July
Nigeria Series Part 1: The shortage of kerosene that's causing deforestation
HEADLINES
Somali women fleeing famine face sexual assault
Women and children facing famine conditions in Somalia are being sexually assaulted at high rates, according to the UN. Margot Wallström, Special Representative on Sexual Violence in Conflict, says she has been getting reports of women and girls being attacked, raped, or abducted by militants, bandits and even transitional government forces while fleeing the famine to Kenya. The problems persist once they reach the refugee camp at Dadaab because of lack of support services and a need for better camp management.
Overall, the UN says the famine crisis in the Horn of Africa is now affecting nearly 3 million people – and has surpassed the Somali famine of 1991. Emergency Relief Coordinator Catherine Bragg:
"This is twice the entire population of Manhattan. Children are the most affected by the crisis and an estimated 1.25 million children across southern Somalia are in urgent need of life saving assistance."
The UN is still looking for more than $1 billion in aid contributions from the international community.
South Africa approves national health insurance plan
South Africa's cabinet today approved a national health insurance scheme. The plan aims to reduce the heath coverage gap between the country's rich and poor. FSRN's Davison Mudzingwa reports from Cape Town.
The national health insurance scheme will be gradually rolled out over the next 14 years.  It will require at least 18 million dollars to kick-start in 2012. South Africa's Finance Minister says the program will be funded through taxes, employer contributions and cooperation with the private sector.
Health activists are touting the insurance as a step forward to realizing equal access for all South Africans. Currently more than 80% of the population relies on the public health system.  While about 70% of the white population has private insurance, only 10% of blacks are privately covered. The high reliance on the public health system puts a great strain on resources, compromising service delivery.
However, critics say the new plan will not solve the issues. The opposition Democratic Alliance says the problem of South Africa's health system is poor management.  Furthers details about the plan will be released on Friday. Davison Mudzingwa, FSRN, Cape Town
Israel okays 1600 new settlement homes
Today, Israel's Interior ministry approved construction of 1600 homes in East Jerusalem, on disputed territory. The approval was immediately condemned by the Palestinian Authority. In addition, Robert Serry, the UN Special Coordinator for the Middle East Peace Process, called it a "provocative action" that undermines international efforts.  An Israeli official told reporters today another 2700 settlement approvals are expected soon.
Pfizer pays settlements in Nigerian drug testing scandal
More than 15 years after several children died in a drug trial in Nigeria, US-based pharmaceutical company Pfizer made the first compensation payment to families today.  In 1996, 11 children died and many more were permanently disabled in the northern city of Kano. The children were given the experimental drug Trovan during a meningitis epidemic in the city.
Pfizer was accused of using the drug without the consent of parents, and of not telling the families that other drugs were available. Today, Pfizer paid $175,000 each to four families whose children died in the drug trial, the first of a series of expected payments.
Feds roll out new fracking recommendations
This morning, a Department of Energy panel released recommendations for stricter controls on hydraulic fracturing, or fracking, the controversial process used to extract natural gas.  From Washington DC, FSRN's Alice Ollstein reports
The seven-member Natural Gas Subcommittee called for tougher regulation of 'fracking'.  Though touted as a domestic source of energy that burns cleaner than coal, natural gas has come under scrutiny for the environmental risks involved in drilling.
The panel wants stricter standards for air pollution, greenhouse gases and disposal of waste, and recommended the creation of a federal database so the public can better monitor drilling operations.
The report also called for companies to eliminate carcinogenic chemicals from the fracking procedure, and for companies and regulators to disclose the full list of ingredients used in the process.
Who will pay for all this new oversight? The report recommended taxing the natural gas industry. Alice Ollstein, FSRN, Washington, D.C.
Fullerton Police Chief on leave after homeless man shooting
After the death of a California homeless man and weeks of protests, the police chief of the city of Fullerton is no longer actively on the job.  Protesters hope it's just one step on the road to justice. FSRN's Lena Nozizwe reports from Southern California.
Fullerton's embattled police chief, Michael Sellers, has gone on medical leave in the wake of the controversial death of a mentally-ill homeless man.  Thirty-seven year old Kelly Thomas died July 10th – just days after a confrontation with six police officers.  They were placed on paid administrative leave last week.
Witnesses say Kelly did nothing to provoke what they describe as a brutal beating.  Activist blogger Tony Bushala drew attention to the case after he posted a graphic photo of the beaten homeless man on his blog. Bushala welcomed the news of the police chief's departure:
"We are pleased that chief Sellers has stepped down. And it is a victory for the Fullerton residents. And hopefully we will have a new police that will come in that will make, that will hold people accountable for their actions."

Another protest is planned this Saturday. Lena Nozizwe. FSRN.
FEATURES
Telecommunications company Verizon seeks injunctions to limit the strike by thousands of its US workers
Today, tens of thousands of Verizon workers entered the fifth day of their strike in protest over what they say are unfair attempts by company leaders to change their benefit plans. Matt Laslo reports from Washington.
Street vendors in Los Angeles face deportation under the controversial Secure Communities Program
In Los Angeles, street vendors are often targeted by police. But this time, they are getting more than a minor ticket. Many are being forced back to their countries and separated from their loved ones. Leilani Albano has more on the story.
The Syrian regime ignores UN condemnation and extends its crackdown against civilians
In Syria, the regime continues to widen its crackdown on towns and cities across the country.  Today tanks and soldiers attacked Saraqeb on the northwest border with Turkey, arresting dozens of people. The Syrian Observatory for Human Rights says security forces also raided the town of Qusair on the border with Lebanon, killing 5 people and injuring 16. Protests against the regime also continue. In a video uploaded to YouTube, apparently of an overnight rally in an unnamed town, many hundreds of people, some holding banners march through the streets singing: http://www.youtube.com/watch?v=xKve1KslL2Y&feature=related
Yesterday the United Nations Security Council, once again, condemned the crackdown.   UK Representative Philip Parham, said there's no prospect for progress as long as the army and police continue their military operations against civilians:

"Some 2,000 civilians have now been killed, the vast majority of them unarmed. Some 3,000 civilians have been forcibly disappeared.  Some 13,000 remain detained. Tens of thousands have fled their homes and their land in northern Syria in the face of the offensive.  Several thousand Syrian refugees remain in Turkey."
The US Treasury has also imposed more sanctions on Syria's regime, freezing the assets under US jurisdiction that belong to the Commercial Bank of Syria, the country's largest bank and those of Syriatel, its largest mobile phone operator.
In Karachi, the political and ethnic violence that's killed hundreds of people since July
In Pakistan's largest city and commercial capital, Karachi, the surge in violence that began in July and has killed many hundreds of people, continues. The Daily Times reports that five people were killed yesterday in what it described as targeted killings. Much of the violence involves gangs from rival political and ethnic groups.  For more, we reached Raza Rumi by cell phone. He's editor of Pak Tea House, and based in Lahore. Danny Wood started by asking Raza to explain the issues, including the ethnic divisions, behind the violence.
Nigeria Series Part 1: The shortage of kerosene that's causing deforestation
In Nigeria, a shortage of kerosene — which most Nigerians use for cooking – is leading to depletion of the country's forests.  High kerosene prices have led many Nigerians to find alternative heat sources, including charcoal and firewood.  Although Nigeria is the world's sixth largest crude oil exporter, the country relies on imported refined petroleum products like gasoline, kerosene and diesel, in part because the refineries it does have are poorly maintained and barely operational. Sam Olukoya reports from Lagos.  Tune in tomorrow, when Sam presents the second part of our series on cooking fuel in Nigeria, looking at an effort to stem deforestation through the use of energy efficient stoves.