Newscast for Wednesday, February 9, 2011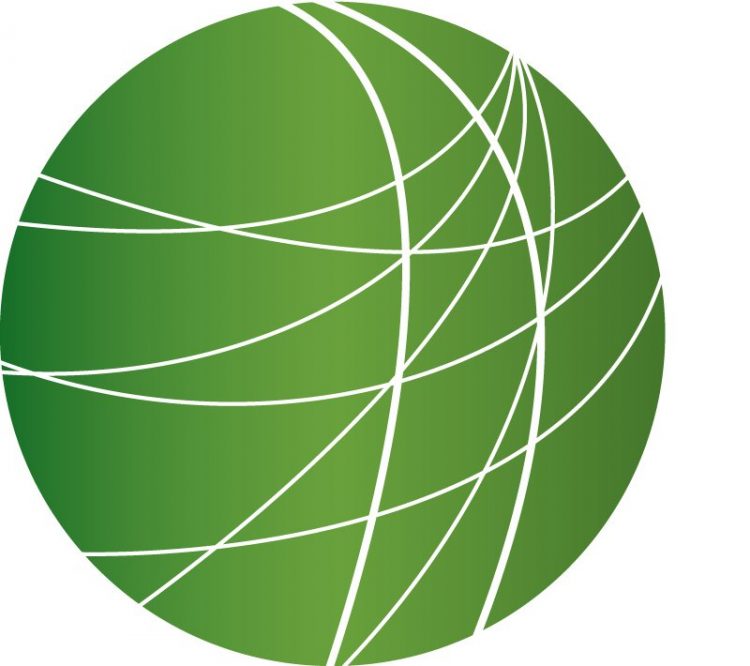 Egypt's Vice President warns of a coup
Israeli attacks on the Gaza Strip injure women and children
The Sikh survivors of a riot in India pursue justice in a US court
U.S. Senators look at renewing the Patriot Act
U.S. Muslims and the dangers of preventative counter terrorism
Republican efforts to restrict abortion
HEADLINES
Hungarian sludge site still contaminated
Waste water tests by the Hungarian chapter of Greenpeace show continued high levels of aluminum and arsenic, three months after a reservoir containing industrial waste breached. The resulting flood of toxic red mud killed 10 people and inundated several nearby villages. Greenpeace has appealed to the EU to intervene and force the aluminum processor creating the waste to prevent contaminated water from entering nearby streams, which eventually flow to the Danube.
Charles Taylor continues to boycott his international trial
Former Liberian President Charles Taylor is once again boycotting his trial before an international court in The Hague. He's being charged with 11 counts crimes against humanity and war crimes. Taylor's head lawyer Courtenay Griffiths spoke to the BBC.
"Charles Taylor has said from the outset that this prosecution laid against him was motivated by pressures from the United States and United Kingdom."
Griffiths says Wikileaks cables released by the Guardian show the U.S. wants to keep Taylor away from West Africa. Taylor's lawyers were scheduled to make their closing arguments today, but now the trial has been delayed until Friday.
Missouri executes convicted murderer
Early this morning, the state of Missouri executed Martin Link. Link was convicted of raping and murdering an 11-year-old girl in 1991. This is the first inmate executed in Missouri since May 2009, the second in the past five years.
LA prison investigates inmate beating by guards
Los Angeles County Sheriff Authorities have launched an internal investigation into allegations that two sheriff's deputies beat and tased an unconscious inmate at the Twin Towers Correctional Facility. An American Civil Liberties Union monitor who witnessed the violence gave a sworn statement to a judge this week, saying the deputies beat inmate James Parker for two minutes. FSRN's Dan Fritz reports.
Reporter:
While getting ready to hear an inmate's story on an unrelated incident of abuse in late January, ACLU county jail monitor Esther Lim witnessed what she calls unjustified abuse.
"I heard fighting noises. I looked out a window and saw two deputies beating, kneeing and tasing an inmate who appeared to be totally unconscious. He wasn't making any movements, no defensive movements to cover the blows."
LA County Sheriff spokesperson Steve Whitmore says the incident is being investigated. An internal sheriff's log confirms there was an incident on January 24th, but in it, deputies claimed the inmate punched them and remained combative until he was tasered. Dan Fritz, FSRN, Los Angeles.
Activists arrested while protesting Northern California highway project
And finally, twelve protesters were arrested in Northern California this week after clashing with police. The activists were protesting Highway 101 reconfigurations they say will damage redwoods in Richardson Grove State Park. The improvements are intended to allow larger trucks to use the inland highway. Police forcibly removed several protesters who chained themselves inside the lobby of the Caltrans office. Activists have been opposing the California Department of Transportation plan for more than a year.
FEATURES
Egypt's Vice President warns of a coup
After Tuesday saw the biggest pro-democracy protests yet in the Egyptian capital, overnight and today tens of thousands are continuing their occupation of Cairo's Liberation Square. A few blocks away, hundreds are reported to be blocking the entrance to Parliament. Some protesters are encouraging a festive spirit, including a man shown in a You Tube Video speaking to the crowd over a loudspeaker. The government has previously said protesters would not be removed from Cairo's Tahrir square, but today Egyptian vice president Omar Suleiman told the state news agency the ongoing protests can't be tolerated for an extended time. He warned that if the protesters don't enter negotiations, a coup could take place. In addition to the protests, strikes are spreading across the country. According to Ahram online, an estimated 1500 ship yard workers and 500 steel works staged sit-ins. One of the most well-known protesters is Wael Ghonim, the Egyptian Google Executive who helped mobilize the protests via Facebook. He was released by the authorities on Monday after being held for nearly two weeks.  In an interview with CNN, he rejected calls for negotiations with the regime.
"This is no longer the time to negotiate unfortunately. We went on the streets on 25th and we wanted to negotiate, we wanted to talk with our government, we were, you know, knocking the door. They decided to negotiate with us at night with rubber bullets, with police sticks, with, you know, water hoses, with tear gas tanks and with arresting about five hundred people of us. Thanks! You know, we got the message. Now when we escalated this and it became really big they started listening to us."
Human Rights observers are still documenting those dead and missing. On Tuesday, human rights watch said at least 302 people have been killed since January 28th. The group also says army officers and military police have arbitrarily detained at least 119 people, and in at least five cases tortured them. Organizers have called for even larger demonstrations on Friday.
Israeli attacks on the Gaza Strip injure women and children
Israeli warplanes attacked a number of areas in the Gaza Strip early on Wednesday, including a drug store and a plastic factory. The attacks left eight people injured including women and children. According to Israeli army forces, the attack was launched in response to five rockets fired from Gaza that landed in southern Israel. FSRN's Rami Almeghari reports.
The Sikh survivors of a riot in India pursue justice in a US court
An Indian cabinet minister was scheduled to appear in a New York court today, in a case that accuses him of involvement in a massacre of Sikhs more than two decades ago. In 1984, thousands of Sikhs were killed or injured in one of the bloodiest riots against that community. This followed years of violence by Sikh separatists and the assassination of then Prime Minister Indira Gandhi by two of her Sikh bodyguards. But the Indian government is trying to get diplomatic immunity for its minister and survivors are concerned they won't see justice. FSRN's Salim Rizvi has more.
U.S. Senators look at renewing the Patriot Act
The U.S. House has failed to renew the Patriot Act, after 26 Republicans joined Democrats in defeating the bill. On the House floor, Ohio Representative Denis Kucinich spoke against the law, which allows the government to spy on U.S. residents without need for a warrant.
"Many members of Congress, including those supported by my friends in the Tea Party, maintain their goal is to get rid of big government, get government out of their lives. Well, how 'bout the Patriot Act, which has the broadest reach and the deepest reach of government into our daily lives? Shouldn't we be thinking about that? Some want to get government out of healthcare; some want to get government out of retirement security. How about getting government out of bedrooms, out of people's financial records, out of people's medical records?"
Because of the way the Patriot Act renewal was brought to the House floor, Republicans needed a two thirds vote for it to pass. They fell seven votes short. Eight of the 26 Republicans who voted against the bill were members of the Tea Party Caucus. Analysts largely see the failed vote as a defeat and embarrassment for Republican leadership and not the Patriot Act itself. The domestic spying law will likely be brought up again before it expires later this month. It's expected to easily pass a simple majority vote.
U.S. Muslims and the dangers of preventative counter terrorism
Republican Congress member Peter King started the first of a series of controversial hearings today focusing on domestic terrorist threats and the radicalization of Muslims in the U.S. He said while militant Islamic groups like al Qaeda are now less likely to make a direct attack on the U.S., they're still a threat.
"They have adapted their strategy and their tactics so they are now recruiting from within the country and they're looking people who are under the radar screen, people who are living here legally, people who have green cards, people who are citizens, people who have no known terrorist activity."
Today's witnesses included National Counterterrorism Center Director Michael Leiter and Homeland Security Secretary Janet Napolitano, who said while progress has been made, the threat from terrorism has evolved and is at "its most heightened state" since September 11th.
"This means that the threat has evolved in such a way that we have to add to our traditional counter terrorism strategies which in the past have looked at the attack as coming from abroad. The realities of today's threat environment also means that State and local law enforcement officers will more often be in the first position to notice the signs of a planned attack."
While many have criticized Congress member King for singling out Muslims in his series of hearings, he vows to stand firm, saying today in a statement he "will not allow political correctness to obscure a real and dangerous threat." King's targeting of Muslims isn't new. Civil liberties advocates have been fighting discriminatory policies and practices since the September 11th terrorist attacks. One controversial policy is law enforcements' use of FBI informants and entrapment. For more, we talked to Professor Sahar Aziz from Georgetown Law Center about the implications of a recent Supreme Court ruling and the flaws of a preventive paradigm of countering terrorism. She recently spoke on a panel at a day-long conference on Muslim civil rights in Washington, DC.
Republican efforts to restrict abortion
Republicans in the House of Representatives have begun work on one of their top legislative priorities, ending abortion. They held a hearing on a new bill Tuesday that proposes the most restrictive limits to abortion since Roe v Wade. FSRN's Leigh Ann Caldwell reports.