Newscast for Friday, September 2, 2011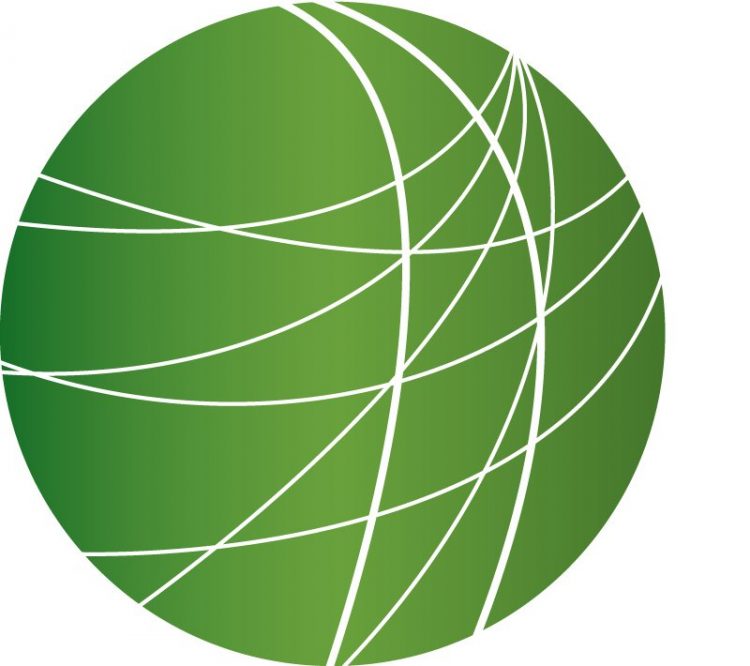 Earthquakes bring concern over nation's aging nuclear plants
US private firms played key role in CIA rendition program
In Pakistan's tribal region, survivor of gang rape pushes for justice
NY Sikhs welcome law on religious observance
Immokolee workers cross miles to protest low wages in tomato picking
HEADLINES
Turkey breaks ties with Israel over flotilla row
A United Nations probe into the Israeli attack on an aid flotilla bound for Gaza has sparked anger in the region. A new report says Israel's naval blockade of Gaza is justified, but its attacks on the flotilla were unreasonable. FSRN's Rami Almeghari reports.
According to the leaked report obtained by the New York Times, Israeli naval forces used excessive force against members of the Flotilla ships in May of 2010. The report called the killing of nine Turkish activists "unacceptable," and stated that Israel's report on the incident is incomplete. But the four-member UN panel, found that Israel's blockade of Gaza is a "legitimate security measure" that complies with international law. The panel did recommend regular reviews of the blockade to ensure its necessity. In response to the report, today Turkey expelled the Israeli ambassador and suspended all military ties with its long-time ally. Turkey wants a formal apology, but Israel says it will not comply. Gaza-based political factions, including the ruling Hamas, say that Turkey's decision to expel the Israeli ambassador is the right step. Hamas has called for a stronger push to lift Israel's four-year-long blockade. Rami Almeghari, FSRN, Gaza.
Europe cuts off oil imports from Syria
After more than a week of internal negotiations, the European Union today banned the import of oil from Syria. Europe buys more than 90 percent of Syria's oil, and officials hope the loss of funds will cripple the regime. This comes one day after a senior Syrian official issued a video statement accusing security forces of killing 72 protesters detained by the government in Hama on July 31st.  Attorney General Adnan Bakkour resigned his post, naming names, referring to mass graves and the destruction of homes by security forces. Media reports say Bakkour is currently trying to find a way out of the country. Meanwhile today, as many as 20 people were killed during Friday protests. One rally happened outside the home of Bakkour.
Two more journalists killed in Mexico
Mexico is living up to its reputation as one of the most dangerous places in the world for journalists. Two more reporters were found dead yesterday. FSRN's Shannon Young has more.
Certain elements make this crime stand out from other murders. First, it was a double homicide involving two women – Marcela Yarce and Rocío González. Second, it occurred in Mexico City, which has been spared much of the physical violence suffered by press workers in other parts of the country. Marcela Yarce co-founded the critical investigative news magazine "Contralinea" which has been the target of lawsuits, harassment, and office break-ins. Rocío González spent 15 years as a reporter at the Televisa network and worked as a freelance journalist. Their bodies were found Thursday stripped naked, hands and feet bound, mouths gagged, with a cord around their necks. Their deaths came one week after the kidnapping and murder of veteran reporter Humberto Millán Salazar in the state capital of Sinaloa. Shannon Young, FSRN, Oaxaca.
Indigenous community in Canada battles high youth suicide rate
In Canada, an indigenous community in northwestern Ontario is speaking out against its growing youth suicide rate.  FSRN's Aaron Lakoff has the story.
On the Ojibwe aboriginal reserve of Pikangikum, Ontario, five people between the ages of 15 and 26 have committed suicide since mid-July. This recent spate of deaths has prompted Gordon Peters, a former chief of the community, to issue an open letter decrying the situation. In his letter he writes, "I feel strongly that no one cares."
A report by the Ontario Chief Coroner released today, blames the problem on a lack of integrated health care, poor educational standards, as well as racism and colonialism. The poverty rate is high, and most homes in Pikangikum don't have running water or indoor plumbing. The report also found that between 2006 and 2008, the community of 2,400 people had 16 teenagers who took their own lives. In 2010, Canadian Prime Minister Stephen Harper cut all funding for the Aboriginal Healing Foundation, which helped fund programs on reserves to combat suicide. Aaron Lakoff, FSRN, Montreal.
California farm workers march in support of workers' rights legislation
Farm workers in California are nearing the end of a two-week march, demanding the Governor pass laws to protect their rights. For FSRN, George Lavender reports.
Members of the United Farm Workers union are on a 200 mile, 13-day march to the State Capitol in Sacramento. Two months ago, Governor Jerry Brown vetoed the Fair Treatment for Farm Workers Act, which would have made it easier for farm workers to join a union. Hundreds of workers and their supporters have joined the march, to demand that he pass the legislation. Among them is Julieta Reyes, a UFW representative and farmworker.
"We are a few farm workers here, but there thousands back us waiting for justice, and I hope the Governor understand us and now it's time signs this bill. Si se puede!"
The protesters are also demanding that Brown pass a bill that would guarantee farm workers some of the same rights as other workers in California, including the right to be paid overtime. The marchers will arrive in Sacramento on Sunday, where thousands of people are expected to join them for a rally. George Lavender, FSRN, Oakland.
FEATURES
Earthquakes bring concern over nation's aging nuclear plants
A new study by the national agency overseeing nuclear plants has found that earthquakes pose a much greater risk than previously thought and that more than two dozen may be in need of upgrades. This follows last week's rare earthquake in central Virginia. An inspection has revealed that spent nuclear fuel casks at the North Anna plant near the quake's epicenter actually moved as much as four inches. Michael Lawson has more.
US private firms played key role in CIA rendition program
Court documents have come to light that show a detailed picture of how private US companies played a role in the CIA rendition program. The documents include receipts, transcriptions of conversations, and memos from Richmor Aviation, a firm whose jets transported terrorist suspects. The CIA sent the detainees to secret locations around the world where authorities then tortured them.
For more, we're joined by Ben Wizner, litigation director for the ACLU's National Security Project. The ACLU was part of a different suit that challenged a subsidiary of Boeing for its role in rendition flights.
In Pakistan's tribal region, survivor of gang rape pushes for justice
And now we turn to the tribal areas of Pakistan to look at the issue of women's rights. Every day, Mukhtaran Mai, faces the trauma of what happened to her nine years ago. At the time, a tribal council in Pakistan's southern Punjab province ordered that she be repeatedly raped for an alleged affair her brother had. It became the most infamous women's rights case in Pakistan. Six suspected rapists were caught, convicted and imprisoned. But earlier this year, the Supreme Court decided that all but one of the men should have their convictions overturned, and Mai continues to fear for her safety.
A note to listeners: some graphic description follows. FSRN's Rose Ketabchi reads for our reporter in Pakistan, Gabe Matthews.
NY Sikhs welcome law on religious observance
New York City now has a stronger law that gives more freedom to employees to practice their faith. The Sikh community and others have welcomed the move. Some are even calling it a landmark legislation. FSRN's Salim Rizvi reports.
Immokolee workers cross miles to protest low wages in tomato picking
This week, a group of farmers in Florida are riding their bicycles over 200 miles from the tomato fields in Immokalee to Lakeland. They plan to confront the CEO of a supermarket chain over what they say are below-poverty wages of the farm workers. Kelly Benjamin has more.