Newscast for Wednesday, November 30, 2011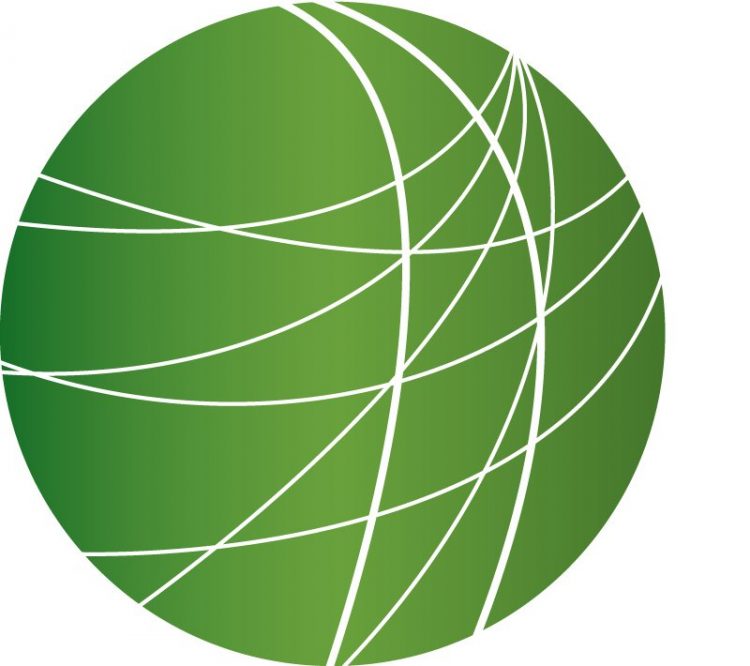 South Ossetia grows tense as voters protest barring of opposition candidate
UK workers strike over changes to pension in public sector
Hundreds rally in DC to push for extension of unemployment benefits
Clinton arrives in Burma as regime's treatment of ethnic groups comes under criticism
At Durban climate conference challenges loom for nations seeking to avert disaster
HEADLINES
Hundreds of police descend on Occupy LA
Occupy LA was raided by Los Angeles police early this morning.  Hundreds of officers dismantled the tent city and surrounded activists and their supporters. For FSRN, Ernesto Arce has more.
Police arrested more than 200 people early this morning during the eviction of Occupy LA. Hundreds of Los Angeles police officers rushed out from all sides of City Hall shortly after midnight and surrounded protesters.LAPD says more than 1400 officers brought in on 30 metro buses took part in the massive operation.  Although legal observers say the initial raid was unnecessarily rough, city officials praised what they called a mostly peaceful action.
Occupy LA's Carlos Marroquin blamed Los Angeles Mayor Antonio Villaraigosa for reneging his support of the movement. "In the almost 60 days that we've been here, not once has he stepped out of his office to visit us here.  So that's sends a signal, a message, that the Mayor has towards the citizens of LA. He's totally out of touch." The eviction has raised concerns over media access since only a select group of reporters were allowed to enter City Hall park. Occupy LA plans to regroup today to plot out the  future of their local movement. Ernesto Arce, FSRN, Los Angeles.
Clashes as police evict Occupy Philadelphia protesters
Police also raided the Occupy movement in Philadelphia early this morning.  It happened more than 48 hours after an eviction deadline posted by the city. FSRN's Matthew Petrillo reports.
Protesters with Occupy Philadelphia initially left the camp at City Hall peacefully at 1:08 this morning.  Police warned the remaining 20 activists to leave or face arrest for trespassing, but this soon lead to a four-hour cat and mouse chase.  Occupiers said they wanted to lead the officers into neighborhoods where they were needed. They moved to a park about a mile away before clashes between police and protesters erupted. Protester Vanessa Maria Graber:
"This cop, he ordered his horse, and he like just trampled me and freakin' knocked me over and the horse just stepped on my foot and if people didn't pull me out I would have been crushed by this horse!"
Pockets of other fighting between police and protesters continued until 5 this morning.  That's when police boxed the protesters into an alley, arresting 44. Meanwhile, other authorities broke down the approximately 300 tents sprinkled around City Hall. Matthew Petrillo, FSRN, Philadelphia.
Israel releases past-due tax dollars to the Palestinian Authority
The government of Israel today announced it would release $100 million dollars in collected tax revenue to the Palestinian Authority.  Israel had been withholding the funds since the Palestinians won member-state status to UNESCO. Israel said it was releasing the funds on the condition that the Palestinians cease "unilateral steps" to seek statehood through the wider UN.
Former Ivory Coast leader in custody of ICC
Today former Ivory Coast leader Laurent Gbagbo is in custody of the International Criminal Court. He has been charged with four counts of crimes against humanity, including murder, rape, and so-called "inhuman acts" committed as he refused to cede power after losing a national election in December of last year.  The ICC calls the violence in Ivory Coast "widespread and systematic." His initial hearing is scheduled for next Monday.
Peasants march to reclaim coconut levy fund
One hundred Philippine peasants and activists have ended their protest march in Manila, after walking 100 miles from Quezon Province.  During the march, which began on November 23, the farmers called for the return of a coconut tax collected during a period of martial law four decades ago. FSRN's Madonna Virola has the story.
When dictator Ferdinand Marcos was ousted by a people's revolution in 1986, an audit showed that coconut farmers had been taxed more than 200 million US dollars. But unofficially, the farmers say the government collected more than 1 billion through an undeclared coconut levy. That money was invested and now is under the control of Eduardo Cojuangco, the uncle of Philippines President Benigno Aquino.  The initial sum is currently worth more than 4 billion dollars. Despite facing rains along the way, the marchers distributed leaflets asking the public's support in their efforts to reclaim the taxes. Oscar Santos, chair of the Coconut Industry Reform Movement, says there are 3.5 million coconut farmers and 20 million family members who would benefit from the return of the money. In April of this year, the Supreme Court ruled against a partial claim by the farmers. But activists hope future court decisions will return the funds. Madonna Virola, FSRN, Philippines.
Norwegian gunman deemed psychotic after mental health exam
Prosecutors have released a mental evaluation of Anders Breivik, the Norwegian man accused of killing 77 people during a shooting rampage in the country last July. Prosecutor Svein Holden spoke to reporters.
"Experts concluded that Anders Behring Breivik, over a long period of time, has developed a mental disorder of paranoid schizophrenia that has changed him and made him into the person he is today."
Video and translation posted by AFP.  If this diagnosis is accepted by the Norwegian courts, Brevik could spend the rest of his life in a psychiatric ward
FEATURES
South Ossetia grows tense as voters protest barring of opposition candidate
In the Caucasus region of South Ossetia police fired warning shots as thousands of demonstrators took to the streets to protest the annulment of Sunday's election results. An opposition leader who had campaigned to safeguard the republic's independence from Russia appeared to have won a majority of votes, but the result was overturned by the Supreme Court.  FSRN's Jacob Resneck has more from Tbilisi.
UK workers strike over changes to pension in public sector
Some two million workers in the UK went on strike today, closing down approximately 60 percent of the schools in England and most schools in Wales, Scotland and Northern Ireland. Organizers say it could be one of the largest nationwide shut downs since the 1926 general strike halted the UK. Zoe Sullivan was in London and files this report.
Hundreds rally in DC to push for extension of unemployment benefits
In Washington, hundreds of people rallied at the US Capitol today asking Congress to extend unemployment benefits for millions of out of work Americans. The loss of benefits is one casualty of the Super Committee's failure last week to reach a plan for the debt. FSRN's Matt Laslo reports on the debate brewing over extending the benefits during the holiday season.
Clinton arrives in Burma as regime's treatment of ethnic groups comes under criticism
Secretary of State Hillary Clinton is in Myanmar, the Southeast Asian country also known as Burma. It's the first visit by a State Department head in fifty years and it comes after signs of change in the country. In recent months, Myanmar's leaders have released some political prisoners, defied China — a longtime backer and supporter — over a dam project, and put in place election reform that has allowed opposition leader Aung Saan Suu Kyi to re-enter the political process. But substantial reforms remain. One of those is the regime's long-running mistreatment of the country's ethnic groups. The Rohingyas are a Muslim minority group living in the Arakan state in western Burma. For a perspective on this, we're joined by Maung Tun Khin, a Rohingya human rights activist and president of the Burmese Rohingya Organization UK. He joins us from London.
At Durban climate conference challenges loom for nations seeking to avert disaster
In Durban, South Africa, international climate talks are making glacial progress. A Chinese official suggested today that his government may be willing to cap its overall greenhouse gas emissions sometime in the future, but gave no specifics. That would be a first for China, now the world's largest greenhouse gas polluter. Other countries have moved little in their negotiating positions.The talks are taking place as reports from the scientific community suggest that climate change is worse than previously expected, and progressing faster. FSRN's Brian Edwards-Tiekert interviewed some of those scientists about what it would take to actually rein in runaway climate change.