Newscast for Thursday, September 22, 2011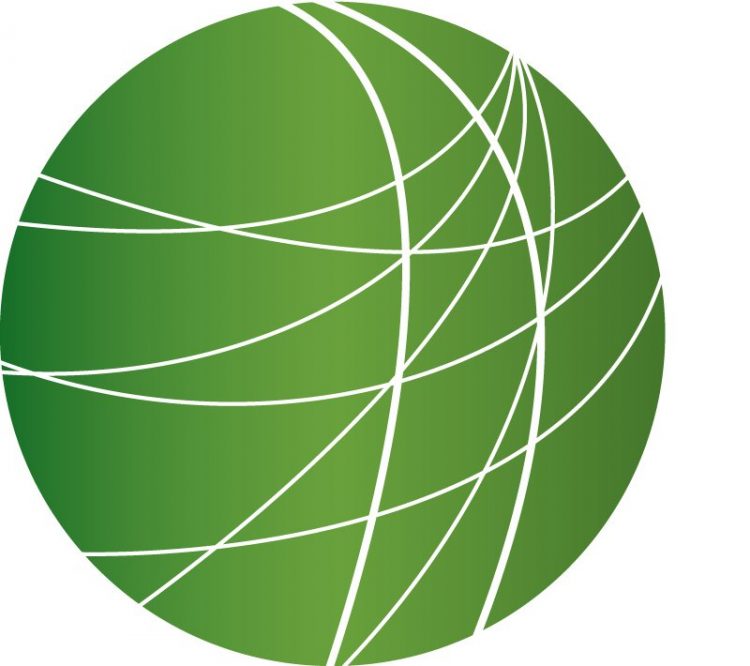 Georgia executes Troy Davis despite international condemnation
Delegates gather at UN for 10 years of Durban accord against racism
Palestinian foreign minister pledges to move forward with UN recognition
In Germany, carbon capture program draws criticism
House fails to pass funding bill, leaving disaster victims short on help
HEADLINES
Pro-Palestinian statehood marches banned in Gaza
In Ramallah, tens of thousands rallied in support for the bid for Palestinian Statehood at the United Nations. Israeli troops fired tear gas and clashed with protesters. But in the Gaza Strip, masses were unable to take to the streets, out of fear of a rumored ban on pro-statehood marches. FSRN's Rami Almeghari reports from Gaza.
Though the ruling Hamas party did not state outright it would crack down demonstrations for Palestinian statehood, some Hamas leaders in Gaza were reported to have declared that rallies in support of the bid will be banned. Dr. Amal Hammad is a Fatah political leader in Gaza:
"I'm not surprised by such a position from Hamas. Currently, there are many rallies inside the homeland and around the world, and all are  in real support of the recognition of a Palestinian state. Therefore, Gaza, which is a part of the homeland, should have been allowed to rally as well."
Hammad says that the Fatah leadership in Gaza met with Hamas — to convince them to allow the masses to demonstrate, but Hamas has not yet complied. She adds that her large party can take to the streets, but this would likely turn into a violent conflict, that would in turn hurt peacebuilding efforts.
Recently, a Hamas leader told FSRN that the UN bid for a statehood would pose a threat to internationally-recognized Palestinian rights, such as the UN General Assembly resolution which allowed return of millions of Palestinian refugees to lands seized by Israel in 1948. Hamas has neither agreed to or opposed the current bid. Rami Almeghari, Free Speech Radio News, Gaza.
Death toll mounts in Yemen
The violence in Sanaa continued today as Yemeni government forces fired on protesters, and fights broke out across the city. Schools, banks and businesses closed as the cease-fire announced Tuesday night proved ineffective. Seven were killed at a sit-in today, and two more women uninvolved with the protests were shot while running errands.
NATO extends Libya mission
NATO has extended its mandate in Libya for another 90 days. In statement Wednesday, the Secretary General said NATO troops "will be there for as long as necessary, but not a day longer."
Two California police officers charged in homeless man's death
After months of community protests in Fullerton, California, two police officers have been charged in the brutal beating death of Kelly Thomas, a mentally-ill homeless man. Officer Manuel Ramos is being held on a million dollar bail, charged with second  degree murder and involuntary manslaughter. Corporal Jay Cicinelli has been released after entering a plea of not guilty. FSRN's Lena Nozizwe reports.
Orange County District Attorney Tony Rackauckas says the victim Kelly Thomas pleaded for help during the July 5th incident. But instead of helping, Officer Manuel Ramos swung his baton and punched Kelly in the ribs. Prosecutors say Corporal Jay Cicinelli used a taser gun to both stun and repeatedly bash the homeless man on the head and face. Four other officers arrived at the scene, but their actions are still unknown, and they have not been charged. By the time Kelly was taken to the hospital, he was unconscious. He died five days later.
Rackauckas says evidence against the two officers includes cell phone and surveillance video from the Fullerton Transportation Center. The victim's father Ron Thomas, a former sheriff's deputy, had an opportunity to address the court yesterday. He pleaded with the judge not to reduce Ramos' million-dollar bail. Ramos is set to enter a plea next week. Lena Nozizwe, FSRN.
Nurses stage protest strike outside Kaiser hospital in Hollywood
Tens of thousands of healthcare workers across California are striking this week, because their employer Kaiser Permanente is demanding they pay more for their OWN health care, and possibly give up their pension entirely. They also say cutting staffing levels puts patients at risk.
Tacoma teachers union reaches agreement
And striking teachers in Tacoma, Washington could return to school tomorrow, having reached a tentative agreement with the school district on class size, salary, and other issues. They will try to hammer out the details at a meeting today.
Canada set to deport Mexican domestic abuse victim
Mexican national Paola Ortiz is set to be deported from Canada tomorrow morning. She fled an abusive partner in 2006, but was denied refugee status by the Canadian government–even though domestic violence is a valid claim. Lillian Boctor reports from Montreal.
In justifying the deportation, the Canadian government says the Mexican state has the ability to protect women, but impunity for perpetrators of gender-based violence in Mexico is well documented. The former Immigration Minister of Quebec, André Boulerice, is enraged by his government's decision:
"It's a mother, she's not a criminal, with two fragile children. The children are born here, they are Canadian citizens, so they have rights, the right to have their mother besides."
Ortiz's children are now 2 and 4 years old. One has hearing problems and the other is autistic. She has decided to leave them in Canada to receive adequate medical care. Since Ortiz's former abuser is a federal police officer, she says she will go into hiding when she arrives in Mexico, and fears for her life:
"In spite of all of this, which is terrible, I will be able to see my kids one more time. Please take care of them. If I disappear, it's only me, not my little ones."
Though the Quebec Provincial government had already issued Paola Ortiz a Selection Certificate, which is the first step for Canadian residency, Ortiz received her final deportation order yesterday morning. Lillian Boctor, FSRN.
FEATURES
Georgia executes Troy Davis despite international condemnation
Despite international condemnation, the state of Georgia executed Troy Anthony Davis last night. Following two unsuccessful appeals earlier in the day, lawyers requested the US Supreme Court intervene. After a delay of nearly four hours, the US High Court denied the stay around 10:50 PM local time, and Davis was executed by lethal injection minutes later. He was pronounced dead at 11:08 PM. Witnesses said he proclaimed his innocence up until the very end.
Davis was convicted of the 1989 shooting death of off-duty police officer, Mark MacPhail. There was no physical evidence connecting Davis to the murder. And since the sentencing, seven of nine witnesses came forward to recant their testimony, with some saying they had been coerced by police. The growing doubt over Davis' conviction garnered worldwide attention and many prominent figures and groups urged Georgia leaders to call off the execution. At a press conference yesterday afternoon near the prison, Davis' sister, Martina Correia said her brother's case has helped to generate more opposition to the death penalty.
"We look at our state that we've had death row exonerees from and also we've had exonerees and we look at our state of Georgia who's still not willing to accept that they make mistakes and we have to point out those mistakes. We cannot go back idly no matter what happens tonight and say, well we marched down the streets and wore 'I am Troy Davis' shirts and that is it. We have to be the catalyst for the change that we want to see."
Sound courtesy of Democracy Now.
Earlier this week, Georgia's Board of Pardons and Paroles refused to grant clemency, but the President of the state chapter of the NAACP told the New York Times they had "very reliable information from the board members directly" that they were split on the decision, with two members dissenting. Amnesty International's Executive Director Larry Cox, who was outside the prison last night, said quote, "The state of Georgia has proven that the death penalty is too great a power to give to the government. Human institutions are prone to bias and error and cannot be entrusted with this God-like power."
Davis declined to make a recorded statement yesterday. But several years ago, he spoke to Amnesty International.
"You should never be able to convict a man or even indict a person, man or woman without any physical evidence, none whatsoever. I would never take another human being's life and this killer is still out there. My family's in mourning, the victim's family's in mourning and the truth is still locked in because I didn't get justice…you need physical evidence that you could test. I have no physical evidence to test to prove my innocence, but when these witnesses volunteered to come forth because their consciences were bothering them about the lies that they told on me, when they came forth and signed these affidavits, then that was evidence for me to test…When they took me to that death cell, for death watch, 24 hours before the execution, it really affected me and everybody on death row because you had grown men crying. Because they've heard about my situation, they know I'm innocent. They was like, they said, if I couldn't get justice, nobody could get justice."
Meanwhile, Alabama is scheduled to execute a man tonight. Derrick Mason was convicted of murder during an attempted burglary in Huntsville, Alabama when he was 19. Earlier this month the judge who sentenced Mason to death, sent a letter to Alabama's governor Robert Bentley asking him to spare Mason's life. Judge Loyd Little Jr. said that when he sentenced Mason 16 years ago, neither he nor the defense team had experience in death penalty cases and given the chance today, would sentence Mason to life in prison not death. Governor Bentley has said he will not intervene. The execution is scheduled for 6 PM, local time.
Delegates gather at UN for 10 years of Durban accord against racism
In New York, international delegates and community leaders met at the United Nations for the World Conference Against Racism. This is the third meeting since the original gathering ten years ago in Durban, South Africa which ended with a declaration that calls on governments to end racial discrimination, xenophobia and related intolerance.
One of those who addressed the UN today was Sarah White, board president from the Mississippi Workers Center for Human Rights. White said she had attended the original meeting in 2001 and the second round in 2009 in Geneva and although some progress has been made, much work needed to be done.
"There is still massive unemployment, problems with discrimination in the education and prison system. There are still problems with health care and workers rights. Today is a chance for governments to come together and rise up against racism."
In a statement today UN High Commissioner for Human Rights, Navi Pillay, said the Durban Declaration provides a broad framework to address the plight of racial and ethnic minorities – such as the Roma or people of African descent, migrants, women and indigenous peoples.
The United States, Canada, Israel, Australia and some European countries have boycotted the meeting. Ten years ago US delegates walked out of the Durban conference over what they said were "anti-Israeli" comments, after drafts included the recognition of Palestinians living under occupation.
That conference also came under criticism from poor and landless groups, who marched in Durban to demand concrete action. Today, a parallel conference, sponsored by the Durban +10 coalition, took place that included NGOs and community groups from the US and around the world.
To find out more, we're joined by Ejim Dike. She's director of the human rights project at the Urban Justice Center in New York.
Palestinian foreign minister pledges to move forward with UN recognition
World leaders at the United Nations are also preparing for Friday's scheduled bid by the Palestinian Authority for full recognition and statehood. The United States has promised to veto the move, and French President Nicolas Sarkozy has presented a compromise. He suggests Palestine be given status as an observer state during a fixed, one-year time table at the end of which two states would be created, based on 1967 borders, "with agreed and equivalent exchanges of land."
But after two decades of failed peace negotiations, many Palestinians are skeptical. For more, FSRN's Salim Rizvi spoke to Palestinian Foreign Minister Riyad al-Maliki at the United Nations. He started by responding to President Obama's speech yesterday at the UN General Assembly.
In Germany, carbon capture program draws criticism
On Friday Germany's lawmakers will debate a plan to capture and store carbon dioxide, the leading contributing gas to climate change. It's part of a directive from the European Union which mandated states come up with carbon capture plans.
Germany's proposal would allow pilot projects until 2017, but environmental groups and almost all the 16 German federal states are expressing concerns. Cinnamon Nippard has more from Berlin.
House fails to pass funding bill, leaving disaster victims short on help
In Washington, the House rejected a bill on Wednesday to keep the government funded after next weekend, and there's still no resolution in sight setting up the possibility of a government shutdown. Matt Laslo has the story.