Newscast for Thursday, September 15, 2011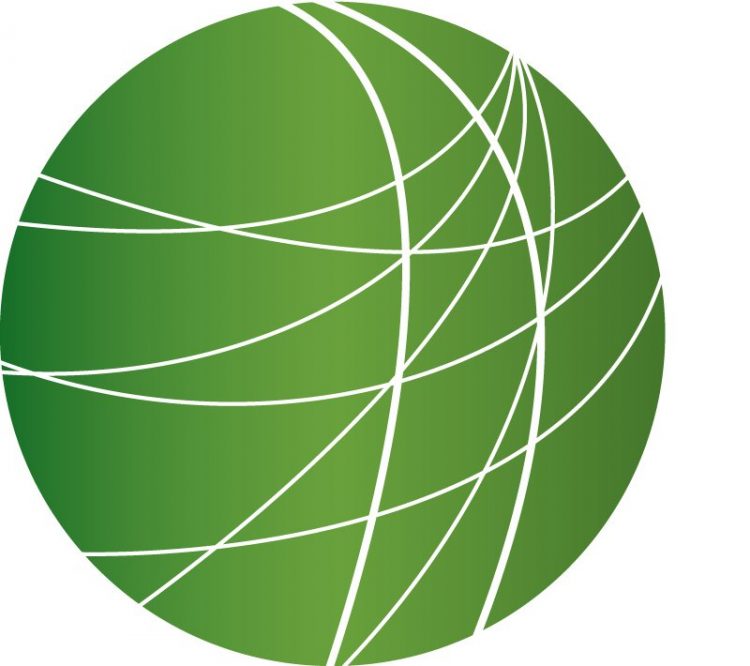 DC politics thwart disaster funding
Federal officials conducting health study on BP oil disaster workers
Immigrant family poised for deportation, despite new Obama policy
Human rights groups raise concerns over Guatemala presidential front-runner
Youth launch solar initiative in India
HEADLINES
Texas execution case compromised by racism
Human rights advocates are condemning tonight's scheduled execution in Texas of Duane Buck, who was given the death penalty for killing his ex-girlfriend and her friend in 1995. His attorneys say the sentencing was compromised by a psychologist testifying under oath that Buck being an African-American made him a greater threat to society. Amnesty International's Brian Evans calls the case "racist at its core."
"Texas needs to call off the execution to show that they are even minimally concerned that justice be applied fairly."
The Fifth Circuit Court of Appeals rejected Buck's motion for a stay of execution on Wednesday night, and the Texas Board of Pardons and Paroles decided unanimously not to recommend that Governor Perry commute Buck's sentence to life in prison. Perry, who was recently cheered for his record 234 executions during a Republican primary debate, is now the only person who could call off tonight's lethal injection.
Tacoma teachers defy judge's order to end strike
In Tacoma, Washington, striking teachers defied a court order sending them back to work. Without enough staff to keep the schools open, classes have been cancelled for a third day. FSRN's Jes Burns reports.
The teachers were back on the picket lines this morning, even though a judge in Tacoma issued a restraining order on Wednesday. The order required the 1,900 public school teachers to return to work, and for both sides to return to negotiations in good faith. The judge's decision was not met enthusiastically by teachers, who rallied Wednesday afternoon.
"They're trying to scare you. If we all refuse to go back, they cannot punish all of use. Do not be afraid."
Audio from a rally video posted on YouTube. The Tacoma Education Association and School District are still at odds over issues of pay, class sizes and employee transfers. Further negotiations between the Union and District were slated for this afternoon. Jes Burns, FSRN.
Syrian opposition movement forms national council
After six-months of violent suppression, Syrian opposition members said they will form a national council–to present a united front against President Bashar Assad. The popular uprising began in March, and the UN estimates that 2,600 people have been killed. Ten were killed today when security forces raided a farm in the south of the country. The statement released by the newly created Syrian National Council calls for "a pluralist and democratic state" and "revolution through peaceful means."
Haitians protest sexual assault by UN troops
Haitians took to the streets Wednesday to protest the on-going presence of UN troops, who have been accused of abuse, introducing cholera to the island, and most recently, sexual assault. FSRN's Ansel Herz reports from Port-au-Prince.
The protest began on Fort National, a dusty hilltop. After a tense standoff with Brazilian UN soldiers, the march wound its way to the Champs de Mars plaza, where tens of thousands of people displaced by the 2010 earthquake still live in tent camps.
The protesters chanted, "Hold onto your pants! MINUSTAH are rapists" – referencing allegations that five UN soldiers from Uruguay sexually assaulted an 18-year-old Haitian man in August. Haitian police tried to block the march from reaching the palace, firing dozens of tear gas canisters and flash grenades at rock-throwing protesters. As camp-dwellers ran from the tear gas, Brigard Peterson told FSRN he blamed the UN and Haitian government, not the demonstrators, for the disorder around him.
"The police are firing tear gas against the protesters who are demanding the departure of MINUSTAH, because the peacekeepers aren't doing anything serious to give Haiti security.  On the contrary, they commit human rights violations, against not just women, but men too."
The UN sent a delegation of high-ranking officials to Haiti this week to reinforce its zero-tolerance policy on sexual abuse. Despite on-going protests, President Michel Martelly is expected to ask the UN Security Council next month to renew the peacekeeping mission's mandate for another year. Ansel Herz, FSRN, Port-au-Prince.
Pakistan floods cause widespread disease outbreak
Extreme flooding in Pakistan has left millions struggling with homelessness, loss of family members, and now disease. Dengue fever has strongly hit the Punjab Province, and the international community is attempting to respond. Rose Ketabchi reads for FSRN's Gabe Matthews in Pakistan.
Older men, women and children sit on roads in the Sindh Province of Pakistan. Dead animals and floodwater surround the area. Nighat Kamdar is the Project Coordinator of the US-based International Medical Corps., and says the population desperately needs international support in order to survive.
"They are now under the open sky on the roads and on the roadsides. Patients have been increased and the acute watery diarrhea is mostly there and the skin diseases are there and RTI is there. Basically it is water born diseases there."
The government announced that about 2.3 million people suffer from different diseases after the recent flood, and the number of patients is expected to increase in the coming weeks because of stagnant water in the area. Pakistan has so-far received minimal aid from the international community for people displaced by the flood. Reading for Gabe Matthews, in Pakistan, I'm Rose Ketabchi.
FEATURES
DC politics thwart disaster funding
As tens of thousands of people continue to recover from this year's devastating disasters nationwide, Congress has yet to give the Federal Emergency Management Agency the money it's desperately in need of. Matt Laslo has the story from Washington.
Federal officials conducting health study on BP oil disaster workers
The 2010 BP oil disaster in the Gulf of Mexico killed 11 workers and triggered the largest oil disaster in US history. A long-awaited investigation by the US government has found that the drilling rig explosion was the result of "poor risk management," a failure to take into account critical warning signs and inadequate emergency response training. The Interior Department report released Wednesday calls BP "ultimately responsible" for the lapses. One of the legacies of the disaster has been concern over the health of Gulf Coast residents and oil spill responders, after BP used an unprecedented amount of chemical dispersants. Federal officials are meeting with scientists from around the world in Barcelona as part of a study to find links between health complaints and toxic exposure during the response. FSRN's Jacob Resneck reports.
Immigrant family poised for deportation, despite new Obama policy
In August, the Obama Administration announced revisions to its deportation policy, which has been criticized for inundating courts with minor offenders and dividing families. Despite the changes, hopes are fading for a farm worker family in the Fresno area. As FSRN reported earlier this month, the Mendoza family had been waiting for relief from the Department of Homeland Security. While the Immigration and Customs Enforcement office in San Francisco upheld its decision to allow two family members to stay in the US for one year, three others have been ordered to report for deportation on September 19. FSRN's Vic Bedoian reports from Fresno.
Human rights groups raise concerns over Guatemala presidential front-runner
Earlier this week, Guatemalans went to the polls to vote for national and local leaders. A run-off is now set for November and the front runner is Otto Perez Molina, a former military general during Guatemala's brutal 36-year war. According to the UN that conflict, the deadliest in the region, killed 250,000 people, many from the country's majority indigenous population. Much of the violence was at the hands of state security forces. Candidate Perez Molina was a powerful figure during some of the worst killings in the 1980s. For more, we speak with Annie Bird, she's co-director of Rights Action, a rights group focused on Central America. She's on mobile phone in Guatemala City.
Youth launch solar initiative in India
In India's western state of Maharashtra, the state government introduced two new solar power plants earlier this year. But like previous solar power projects in the state, the grids won't reach the interior, rural areas. A network of NGOs and solar light manufacturers in the country aims to change that, and some rural villages are now seeing light after sunset. FSRN's Gayathri Lakshmibai reports from rural Maharashtra.