Newscast for Monday, September 19, 2011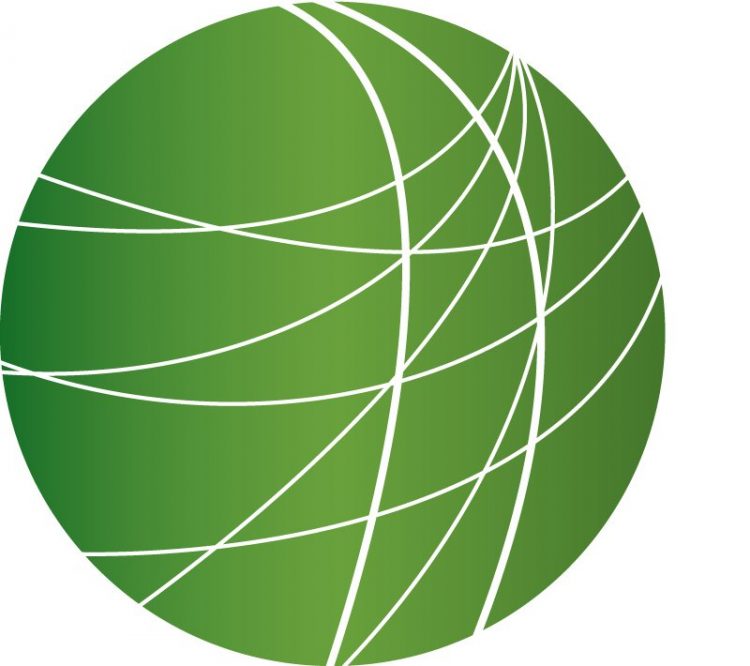 Yemeni forces fire on protesters, prompting rebel response
Palestinians in Gaza and West Bank offer differing views on bid for UN recognition
Caravan brings attention to rising violence in southern Mexico
Days before execution, Georgia parole board considers Davis clemency
Obama unveils deficit plan, urging rich to pay "fair share"
Protesters march on Wall Street, occupy lower Manhattan
HEADLINES
Two arrested in Brazil over killing of Amazonian activists
Brazilian police have arrested two of three suspects in the murders of prominent activists in the Amazon. Jose Claudio Ribeiro da Silva and his wife, Maria do Espirito Santo, were critics of rampant logging and led a sustainable farming community in Para state. The two men arrested for the murders are brothers – Jose Rodrigues Moreira and Lindonjonson Silva Rocha. One is accused of ordering the killing, the other of carrying it out. The killings of activists in the environmental and landless workers movements in the region are commonplace. More than 1,100 have been killed over the last two decades, but less than 100 cases have been prosecuted. There is little police presence in the area where landowners make big bucks from illegal logging.
Earthquake in Himalayas the strongest in 20 years
Rescue operations continued today after a 6.8 magnitude earthquake struck the Himalayas, Sunday, killing dozens in India, Nepal and Tibet. According to officials, the earthquake was the strongest in the region in two decades. Prabhakar Mani Tewari reports.
The epicenter was in India's Sikkim state near the border with Nepal, but shaking was felt across northern and eastern India and as far away as Bangladesh. The quake struck in the early evening, triggering landslides, damaging buildings and sending people rushing into the streets. Ramesh was among them.
"After the first shock we came outside to see what was happening. My family was upstairs. I brought them all to the ground floor. We were afraid of the aftershock. So, we came out on to the road."
So far, at least 56 people are dead – but the death toll is expected to rise. Rescuers are finding it difficult to reach remote areas where landslides and heavy rains have blocked all the roads. The true death toll and extent of property damage will not be known until these areas are reached. However, it's estimated that thousands of people may now be homeless. Prabhakar Mani Tewari, FSRN, Kolkata, India.
Chinese protesters succeed; authorities order solar panel plant to temporarily shut down
Chinese officials ordered a solar panel manufacturing plant to temporarily stop production after days of protest by local residents. Villagers say Jinko Solar Company is responsible for dumping waste water in a nearby river causing a fish kill. High levels of fluoride were found in the water. They are also concerned about dense smoke emanating from the plant. Demonstrations began last Thursday. At least 32 people were arrested, including one accused of disseminating "false information online." The man wrote about an uptick in cancer cases near the plant.
Irish Travellers at Dale Farm settlement get brief reprieve
Residents of the UK's largest Irish Traveller community won a last minute injunction against their eviction today. Attempts to evict them have provoked international condemnation and concern for the future of Traveller settlements elsewhere. From London, Naomi Fowler reports.
The decade long battle at Dale Farm in Essex is far from over. Bailiffs were sent to evict 86 families from the site early this morning. The local council says some of the families are living on plots that don't have planning permission. An appeal is set for November and the Travellers want to stay put until then. By the time the 8 AM deadline came and went today, a few had moved their travel trailers off the property, but around 200 people blocked the entrance to the site. Some set themselves in concrete and one woman wrapped a noose around her neck and tied it to the front gate. Dale Farm resident Kathleen McCarthy resident talking to the BBC.
"They can have our scrapyard. … Let them stay where they are for the next six weeks."
The High Court judge ordered that the council clarify their eviction plans plot by plot. The court will take the matter up again on Friday. Naomi Fowler, FSRN, London.
Appeals Court hears Arkansas desegregation case 50 years after Little Rock Nine
Half a century after federal troops escorted nine black children into an all white Arkansas school, lawyers argued the issue of desegregation in a Little Rock courtroom today. The state wants to stop paying for desegregation programs, but three school districts say they still need them. School officials say with out the money, they may have to cut educational programs or lay off teachers.
Major anti-nuclear demonstration in Japan
Tens of thousands of people took part in an anti-nuclear power protest in Tokyo today. They called for Japanese leaders to abandon atomic energy after the disaster at the Fukushima Daiichi nuclear plant in March. The nation's new Prime Minister, Yoshihiko Noda, plans to restart reactors that were taken offline for security checks once they have cleared. As many as 60,000 people took part in today's action, scheduled on a national holiday there – Respect for the Aged Day. In Washington, D.C. today, a delegation of Japanese nuclear safety advocates and experts visited with lawmakers. The group includes a farming family from the Fukushima region. They head to New York on Wednesday, where they will ask the UN to acknowledge violations of children's human rights caused by the disaster and call on the international body to end its worldwide nuclear energy campaign.
FEATURES
Yemeni forces fire on protesters, prompting rebel response
Today, in Yemen, at least 20 people have been killed and a hundred injured as government forces fired on protesters in the capital, Sanaa. This follows an attack on protesters Sunday which left some 23 dead. The current president Ali Abdullah Saleh has repeatedly pledged to step down. Critics accuse him of delaying. For more, we go to Tom Finn. He's a freelance journalist in Sanaa. Today, he's been monitoring events from a mosque that has become a makeshift hospital where the wounded are being brought.
Palestinians in Gaza and West Bank offer differing views on bid for UN recognition
Today, Palestinian Authority President and PLO chair, Mahmoud Abbas, arrived in New York for the United Nations General Assembly meeting. This week, he's expected to seek UN recognition for a Palestinian state. Over the weekend, former British Prime Minister, Tony Blair, who represents the so-called Quartet, pressed both sides to restart direct negotiations. Meanwhile, the reaction to the possibility of UN recognition of a Palestinian state remains varied in Gaza and the West Bank. FSRN's Rami Almeghari reports.
Caravan brings attention to rising violence in southern Mexico
A caravan to highlight rising violence in southern Mexico wraps up this evening. The same movement that traveled through northern Mexico in a caravan earlier this summer, turned their attention to the violence in the south. More than 600 victims of violence, activists, human rights observers and journalists spent ten days traveling through seven states to document how the drug war has affected Mexico's poorest regions. Shannon Young reports from Oaxaca City.
Days before execution, Georgia parole board considers Davis clemency
Today supporters of Troy Anthony Davis converged in Atlanta to urge a state board of pardons and paroles to stay Davis' execution. An international campaign which includes the NAACP, Amnesty International, and South African Archbishop, Desmond Tutu, have called for an end to the execution and a retrial after key witnesses recanted their testimony. Davis was convicted in 1991 for the murder of police officer Mark MacPhail. FSRN's calls to the State Board of Pardons and Paroles were not returned by deadline. As of airtime the board had not issued a decision. Davis' execution is set for September 21. We spoke earlier today to Laura Moye, she's the death penalty abolition campaign director at Amnesty International USA and she joined us by phone from outside the board hearing in Atlanta.
Obama unveils deficit plan, urging rich to pay "fair share"
In a Rose Garden speech Monday, President Obama laid out his plan for reducing the US deficit. Half of the three trillion dollar reduction would come from tax revenue, including a minimum tax on millionaires. The plan is already receiving pushback from Republicans who object to tax increases. Michael Lawson reports.
Protesters march on Wall Street, occupy lower Manhattan
Hundreds of activists are camped out in the financial district in lower Manhattan. They've been there since Saturday when thousands of protesters marched down Wall Street. FSRN's Jaisal Noor has been monitoring developments for the blog Waging Nonviolence, and he brings us this update.