Newscast for Monday, October 3, 2011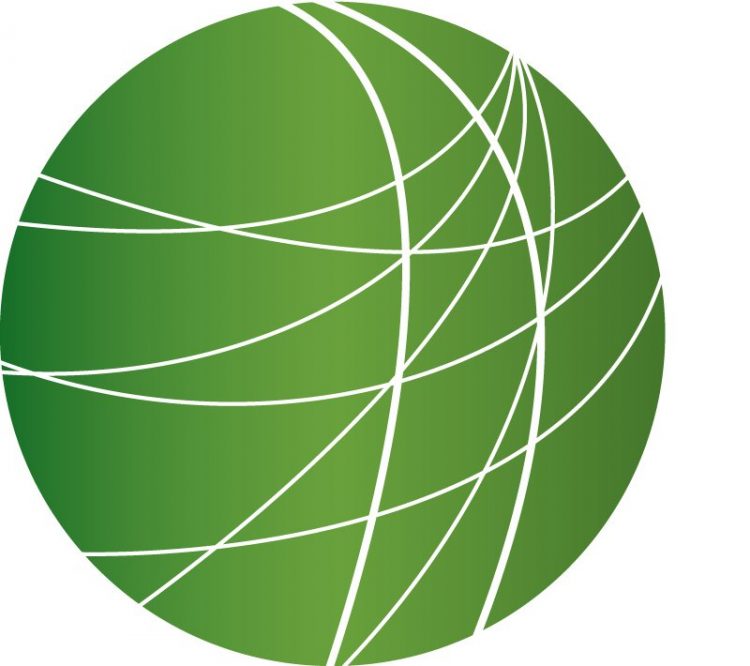 Occupy Wall Street enters third week as movement spreads across US
In Boston, youth and students join protest against financial corruption
State Department documents show close relationship to lobbyist in Keystone Pipeline decision
Syrian opposition forms council as crackdown on protests increases
Blockade on Indian highways sends commodity prices soaring
At memorial for Troy Davis, calls for an end to death penalty
HEADLINES
Students stay home, fearing Alabama immigration law
A federal judge's decision to uphold key parts of Alabama's new immigration law has had an immediate impact on schoolchildren and their families. The AP reports mass absences or withdrawals of Latino students from schools in Montgomery, Huntsville, Decatur and Birmingham, among other cities. Huntsville Superintendent Casey Wardynski and teacher Ray Lopez spoke on Spanish language television in an attempt to ease parents' fears.
"The students that are already registered don't have anything to fear with this new law. For those who still need to register, please know they're only going to collect statistics of who doesn't have an American birth certificate. And the role of the police? There isn't one."
The new law requires schools verify the immigration status of children enrolling for the first time, but this information is not sent to immigration officials. Rather, it's compiled by Alabama's Department of Education to determine how much the state is spending on undocumented students. But a spokesperson from the Southern Poverty Law told the Christian Science Monitor that there's a "real risk" that schools could be required to report their findings to immigration agents. The Southern Poverty Law Center is continuing to challenge the law in court.
California prisoners resume hunger strike
Thousands of prisoners have resumed an indefinite hunger strike to protest conditions in California prisons, and the Department of Corrections is denying visits to family and legal representatives.  FSRN's George Lavender reports.
The Prisoners had suspended their hunger strike in July, following an agreement with the California Department of Corrections and Rehabilitation to review its policies.  Inmates in Pelican Bay Security Housing Units demanded improved conditions and an end to the practice of long-term solitary confinement. They resumed their hunger strike a week ago.
Thousands of prisoners across the country have also been refusing food in solidarity with the Pelican Bay inmates.  According to the Federal Receiver's office, which monitors California prisons, nearly 12, 000 prisoners were on hunger strike last week, including prisoners from California incarcerated in Arizona, Mississippi and Oklahoma.
Actual numbers are likely to be higher, according to the Prisoner Hunger Strike Solidarity Coalition, and they say that the CDCR is retaliating against prisoners involved in the strike, as well as their families and supporters.  Irma Hedlin has two sons in Pelican Bay Security Housing Unit.  She was supposed to visit them this weekend.
"I was denied a visit with my two boys simply because they are participating the hunger strike. I don't think that's fair- not to allow inmates to associate with their loved ones because they're afraid that then the public will know."
Other family members have also been denied visits. And last week, two Bay Area attorneys involved in mediation efforts were banned from visiting prisons following allegations of misconduct and unspecified security threats.
Governor Jerry Brown and prison officials are refusing to negotiate with the prisoners, but the inmates have said they will continue the hunger strike until their demands are met. George Lavander, FSRN, Oakland.
Attack on mosque in Galilee
A mosque in Northern Israel was set on fire last night, and Hebrew graffiti was discovered this morning that read "price tag" and "revenge."Today, hundreds of Arab Israelis in  Galilee are protesting the attack. Police used tear gas to disperse the protesters after some threw stones at  officers and burned tires on the road. Israeli President Shimon Peres, along with the country's chief rabbis and other faith leaders, plan to visit the mosque this evening to express solidarity. There have been similar arson attacks on mosques in West Bank villages in recent months.
More campesinos killed in Honduras land conflicts
The ongoing land conflict in the Bajo Aguan region of Honduras continues to claim lives. This weekend, hundreds came to Tocoa, Colon for the Gathering Against Militarization, Repression and Occupation in Honduras.  But a funeral inaugurated the event, and another came at its close. Tim Russo brings us more.
Day one of the Gathering began with the funeral of the conflict's latest victim: Enelda Fiallos, gunned down while accompanying her husband German Castro, President of the Prieta Cooperativa COAPALMA as they drove in their vehicle to Tocoa, he remains in critical condition.
Today, the Gathering ended with a sharp condemnation of yesterday's killing of 23 year old CARLOS HUMBERTO MARTINEZ from the Los Maranones cooperative. Honduran human rights organizations say Martinez was shot and killed by the private security forces of Honduras' wealthiest land owner Miguel Facusse. The group also called for the end of the military operation in the region, and demanded that campesinos be allowed to own and run their own cooperatives. The gathering's organizers pledged to create a permanent national and international human rights accompaniment presence in the Bajo Aguan to document and dissuade the escalation in violence. Tim Russo, FSRN.
Rights Action and other groups are also criticizing President Barack Obama's scheduled meeting with Honduran president Porfirio Lobo this Wednesday. They claim LOBO'S 2009 election was illegitimate, and that the meeting sends the message that  democracy and human rights in Honduras are not high priorities for the United States.
Mali teachers begin strike
In Mali, primary and secondary schools are today as teachers begin a week-long strike across the country. They're demanding the government stop deducting money from their wages for compulsory medical insurance and pay their outstanding salaries. Amadou Timbiné reports from Bamako.
Teachers have boycotted the beginning of the new school year and are on strike because the government failed to pay their allowances and integrate hundreds of contractor teachers into public office these last six years. Bakaye Haidara, the leader of the national education union denounces what he calls injustice towards the teaching profession.
"We have been discontented with the government since 2005, because they pay all governmentemployees before we receive our salaries. It is an injustice we want to be corrected. We are asking to be paid within 15 days but they are unable to meet this deadline. We also want an increase in wages".
Primary and secondary school teachers also denounce the high cost of living in Mali and arestriking for better conditions. Most of them reject the compulsory medical insurance policy, a reform introduced by the government last year. Amadou Coulibaly, the general secretary of the national primary school teachers' union, is demanding that the government to stop deducting money from wages for medical cover what he describes as being inefficient.
"One of our key demands is that we want the compulsory medical insurance system to be stopped. We want the government to repay the entire money deducted from our salaries. Our union is at loggerheads with Mali government because they wanted to force some of my colleagues to teach at community schools with low salary. We said NO. Secondly, dependents' allowances are not being paid by the social security fund. We will not go back to schools until our demands are met".
Civil society organizations and students are concerned about teachers' strike and call on the government to consider their demands. Amadou Timbiné, FSRN, Bamako.
FEATURES
Occupy Wall Street enters third week as movement spreads across US
In New York, for the second consecutive weekend nonviolent protestors marching in support of Occupy Wall St. have faced mass arrest at the hands of police. Protesters are confronting what they call an unjust and corrupt financial system in the US. Despite the ongoing police crackdown the occupation enters its 17th day and continues to gain support. It's inspired other occupations across the country – in a moment we'll have more on some of those other demonstrations taking place – but first we'll get the latest from New York. Community News Production institute reporter Jaisal Noor reports.
In Boston, youth and students join protest against financial corruption
As the Occupy Wall Street demonstrations continue for a third week, Solidarity rallies are now occurring across the country. In Los Angeles, protesters began a third day, camping in tents outside City Hall. In Chicago protesters continue to gather outside the Federal Reserve building and other events are taking place in Washington DC. Chuck Rosina reports from the Boston occupation.
State Department documents show close relationship to lobbyist in Keystone Pipeline decision
As a broad coalition continues to protest the Keystone XL Pipeline, environmental groups say new documents indicate a close relationship between a State Department employee and an industry lobbyist. The State Department concluded the project would have minimal impacts on the environment in August, during a period of direct action in front of the White House. More than 1,200 were arrested over a period of two weeks. Proponents of the project say the pipeline – which would bring crude oil from Canada to the Gulf of Mexico – would boost employment, but a new study says the number of jobs the pipeline would create have been exaggerated.  Michael Lawson reports.
Syrian opposition forms council as crackdown on protests increases
Over the weekend in Syria protesters took to the streets amidst rising clashes.
A video posted on Youtube shows long columns of people filling a street in the district of Homs, where a funeral procession took place for victims of the violence. Some carry coffins on their shoulders.
More protesters were killed on Sunday. Bloomberg News put the number at 10. The killings came on the same day that opposition leaders in Turkey formally announced a council that aims to overthrow the regime of President Bashar al-Assad. The council consists of various groups, including Kurdish factions, the Syrian Muslim Brotherhood and tribal figures.
National Council Member Najib al Ghadban spoke to France 24 on Sunday.
"We are proposing a civil, pluralistic, democratic state for Syria and I think the significance of the formation of the council today, which includes again secular, Islamic, Kurdish, Syrian groups is that we all believe in national unity, we believe in a state based on equal citizenship for all and without any discrimination. We are, in fact, kind of opposing the current regime which favors minority against the rest of the population."
The six month-long protests have left more than 2,700 civilians dead, according to UN estimates. Some observers say the increased use of arms by defecting members of the army and the creation of an opposition council marks a new phase in the movement – one that may preview more violence before a resolution.
In the town of Rastan, security forces have detained 3,000 people over the last three days, according to activists. Meanwhile, the UN is urging the Syrian government to allow international human rights experts to visit the country to monitor allegations of abuse.
Paulo Sergio Pinheiro, the head of a three-member commission of inquiry established by the Geneva-based UN Human Rights Council said on Saturday that the call is especially urgent ahead of the UPR, or the universal periodic review, which examines the human rights records of UN members.
"I am trying to stress that this is not only in our interest but I think it is in the interest of the Syrian authorities. I hope that we will have a possibility to meet the high level delegation that, by coincidence, is coming for the UPR exercise next Friday."
The violence has forced more refugees to cross the border into Lebanon. The UN High Commissioner for Refugees says there are at least 3,800 and many of them, according to the BBC gave accounts of increased armed fighting on the side of both the opposition and government forces.
Blockade on Indian highways sends commodity prices soaring
In the Indian state of Manipur, a two-month long blockade on the national highways is driving up the cost of commodities and putting a squeeze on local residents. At issue is the creation of a new district in the region and two tribal organizations have been fighting over the process. The Kukis are demanding a separate Sadar Hills district, while the Nagas are refusing to give up their land for it. Meanwhile, food and basic goods are getting scarce and that has many residents worried. Prabhakar Mani Tewari Reports.
At memorial for Troy Davis, calls for an end to death penalty
In Savannah, Georgia, family, friends and supporters packed a church Saturday for the funeral of executed death row inmate Troy Davis. Davis was killed by lethal injection September 21, after a long legal fight and multiple unsuccessful appeals. He maintained his innocence in the shooting death of off-duty officer Mark MacPhail until the moment before he was executed.
At the funeral, more than 1,000 people filled the pews of Jonesville Baptist Church sharing gospel readings, song and their memories. Davis's nephew De'Jaun Davis-Correia said his uncle was a positive influence.
Sound courtesy of Democracy Now. The gathering also was a fiery indictment of the nation's justice system, and the death penalty. Davis had been convicted and sentenced based on eye witnesses testimony, many of whom eventually recanted what they told investigators. NAACP President Benjamin Jealous said they are honored to have been part of the Troy Davis fight.
But the tone was also warm and at times, humorous, when activist and comedian Dick Gregory addressed the crowd.
After the more than three-hour-long service, people lined the streets outside the church, vowing to continue to fight for justice and an end to the death penalty.