Newscast for Monday, November 21, 2011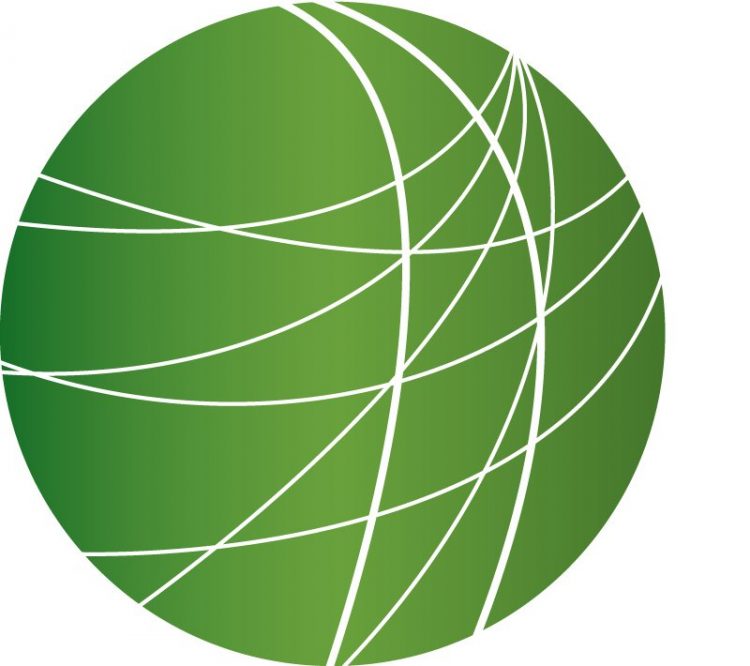 Clashes continue in Cairo as protesters call for transition to civilian rule
DC lobbyists push to shape debate on Occupy movement
Cities across world mark Transgender Day of Remembrance as killings continue
In Washington's Skagit River Valley stimulus project on restoration nears completion
Mumia Abu-Jamal Commentary
HEADLINES
Ethiopian Troops Enter Somalia
Ethiopian troops reportedly entered Somalia on Sunday as part of a military operation against Al-Shabab insurgents. The convoy is the largest Ethiopian incursion into the country since an unpopular invasion nearly five years ago. For FSRN, Mohammed Sheikh Nor reports.

Eyewitnesses in central Somalia say that Ethiopian troops entered the Hiran and Galdugud regions and set up bases in towns and along major roads. Somali and Ethiopian troops are reportedly very close to the town of Beledweyne, which is controlled by Al-Shabaab insurgents. People in Guriel, where Ethiopian troops have established a base, say that the town is very tense and that Al-Shabaab leaders are urging people to fight back against the Ethiopian invaders. The Ethiopian government has denied the presence of hundreds of their soldiers in the area.  In the past Ethiopian troops have repeatedly crossed the Somali border to carry out incursions and cross-border raids. Reports of the invasion come as Kenyan troops continue their efforts to defeat fighters of the Islamist Al-Shabab fighters in the south of Somalia. Mohamed Sheikh Nor, FSRN, Mogadishu.
Indian Government Burns Down Homes
In Manipur State, India, authorities have burnt down homes belonging to an indigenous community leaving hundreds of people homeless. FSRN's Shuriah Niazi has the story.
Manipur state government has burnt down hundreds of floating huts belonging to the Meitei Peoples. The government accuses the fishing community of polluting the Loktak lake, but they say that a hydroelectric dam is responsible. The Asian Human Rights Commission issued an urgent appeal after the community was evicted. About 5,000 people were living in the huts in various localities within the Loktak lake area before the eviction, which was carried out by officers from the Loktak Development Authority and the state police. Burning the huts was just the first stage in a government operation to clear the area- more than a thousand other huts are also threatened with destruction. Lamenting that the government's policy has virtually cut-off all sources of livelihood for them, the fisherman  said that  they should have been given alternate means of income generation before being evicted. Eight hundred dollars was offered to each family as compensation  before burning down their huts. However, most rejected this, because it wasn't enough to compensate them for the loss of their home and livelihood. Shuriah Niazi, FSRN, India.
University Students Protest After Police Violence
Students and staff at the University of California, Davis, are demanding the resignation of the school's Chancellor Linda Katehi after police injured students protesting at the University. Several students were pepper sprayed at a protest on Friday held in support of the Occupy Wall Street movement and in solidarity with students at the University of California, Berkeley who had also been attacked by police. Online video shows students at UC Davis, who had earlier tried to set up an encampment at the University, being pepper sprayed at close range while holding a sit-in. At least nine students hit by the spray were treated at the scene, two were taken to hospital and later released. Ten people were arrested. The Chief of the university police has since been placed on a paid leave of absence, as have the two officers who sprayed the students.
Chevron Admits Causing Oil Spill
American oil company Chevron, has admitted causing a massive oil spill off the coast of Brazil. Brazilian regulators said more than 400,000 litres of oil has leaked from the an oil well owned by the company in the past two weeks. The company initially denied the size of the spill, before being forced to admit that it was many times larger than it had first claimed. While Chevron now claims that it has sealed the well, oil continues to leak into the ocean. Environmental groups have also criticized Chevron for the methods they are using to clear up the spill. Instead of gathering it up, oil is being pushed to the bottom of the ocean, putting corals in the area at risk of pollution. In recent years Brazil has discovered billions of barrels of oil in deep water but this most recent spill has prompted debate about offshore drilling in the region.
Campaigners Claim Victory Against 'Fracking'
Activists opposed to the drilling of natural gas wells in the Delaware River Basin claimed a victory today after the Delaware River Basin Commission postponed a vote on the controversial issue for the third time. If new regulations were adopted, they would have lifted the moratorium on gas drilling, allowing the gas drilling technique of hydraulic fracturing of fracking to be used in the region. More than a quarter of a million people submitted comments, petitions, and letters opposing the change to the rules and a demonstration was organized for outside the meeting.
"Within the Delaware River Basin this fight is far from over."
Barbara Arrindell, is director of Damascus Citizens for Sustainability, part of a coalition of groups opposed to fracking.
"In other places where it has been used it has produced water contamination, air contamination, the destruction of the landscape people's health. People who have lived in areas where this is going on, have been absolutely devastated."
Over 700 chemicals are used in the mining process, many of them toxic. Critics have warned that this threatens the drinking water supply for 15.6 million people in the Delaware River Basin. The Commission could still organize another vote on the issue- and campaigners have pledged to keep up the pressure.
FEATURES
Clashes continue in Cairo as protesters call for transition to civilian rule
Three days of clashes between demonstrators and security forces in Egypt have left at least 33 people dead and more than 1,500 injured. The protests are putting increasing pressure on the military council to speed up the transition to a civilian led government. David Enders reports from Cairo.
DC lobbyists push to shape debate on Occupy movement
The police use of chemical spray and forceful tactics on the Occupy protesters in recent days have focused attention on the authorities' crackdown of the movement. Meanwhile, some Washington lobbyists who seek to discredit the movement have been marketing their services to some powerful companies. Michael Lawson reports.
Cities across world mark Transgender Day of Remembrance as killings continue
In Los Angeles, police say they are searching for a suspect in the killing of a transgender person last week. Thirty-two-year-old Cassidy Nathan Vickers was shot in the chest in Hollywood late Thursday night. Vickers died of the gunshot wound. In this year alone, 221 transgender people from 26 countries have been killed, according to the Trans Murder Monitoring Project, though it warns the number is likely higher. This Sunday cities across the world marked the international Transgender Day of Remembrance, in memory of those murdered due to anti-transgender hatred or prejudice. Events took place in Melbourne, Calgary, Hong Kong, Manila, Warsaw and elsewhere. US cities also took part, including Baltimore, the scene of a number of high profile hate crimes. Caroline Temmermand, division chief of Arlington County Parks and Natural Resources, said the day's event was a painful, but important reminder.
"When there's memorials for folks, it just, tonight's event just brings all that back to me and I don't want to go to them, I don't want to see them and yet I have to, cause I can't let those people die and not realize that it's, not recognizing that they they were just trying to be themselves and somebody killed them for that."
While murder is the most extreme manifestation of prejudice against transgender people, more common forms can include expulsion from public schools, harassment, and limited job opportunities. Monica Yorkman was also at the Baltimore event.
"So I really think we need to get over ourselves. We spend so much time defining who we are, we already know who we are: we're all human beings."
The day of remembrance in Baltimore received official recognition from the mayor's office and organizers said they hope that it will also pressure the city and state to effectively provide better housing, employment and health options specifically for the transgender community.
In Washington's Skagit River Valley stimulus project on restoration nears completion
In Washington State's Skagit River Valley a multi-million dollar stimulus fund project to restore habitat for endangered salmon, protect farmland from flooding and create jobs is nearing completion. As part of our tracking of the impact and effects of federal stimulus money, FSRN's Martha Baskin reports.
Mumia Abu-Jamal Commentary

Commentary from Mumia Abu-Jamal.