Newscast for Monday, December 12, 2011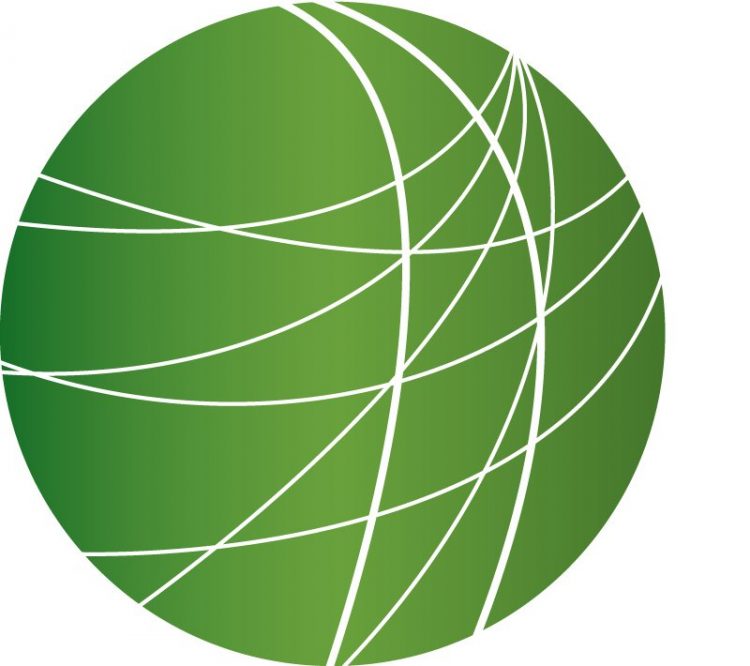 Climate conference ends with key pledges on emissions unresolved
Tensions rise in DR Congo after disputed election results
Occupy protesters converge on West Coast ports for shut down
Tens of thousands march in New York for defense of voter rights
Climate change puts world's women at higher risk
HEADLINES
Elections amid violence in Syria
Syria held local elections today as fierce fighting erupted on at least three fronts between opposition members and Syrian troops. Jackson Allers reports from Beirut.

Businesses were closed and children kept home from school in cities across Syria today in protest of the Syrian regime's pushing ahead with municipal elections. Anti-regime protestors view the vote as a meaningless reform concession by President Bashar Al Assad, and voter turnout is said to be very low. Fighting erupted in the south and spread to new regions throughout the day, continuing for a second day in Daraa – where the government crackdown began in March. In the hotbed of armed resistance, Homs, opposition fighters have been ordered to put down their weapons and surrender by Monday night or face an all-out assault by government forces on Tuesday. The nationwide strike today is also aimed at adding economic pressure on Assad to adhere to an Arab League proposal that seeks to end the government crackdown that the UN says has killed at least 4000 opposition protestors. Jackson Allers, FSRN, Beirut.
US High Court will consider Arizona's anti-immigrant SB 1070 during election season
The US Supreme Court has agreed to review another hot button political case. This spring, the Court will review Arizona's SB 1070, the controversial anti-immigrant bill that the Obama administration says over steps federal law. A decision is due in the summer. At about the same time, the Court will consider health care reform, in a claim that the government over stepped federal authority. And last Friday, the High Court blocked gerrymandered voting districts in Texas. The justices will hear arguments in that case in early January.
San Francisco workers become the first to earn a minimum wage above $10.00 per hour
Low wage workers in San Francisco will be the first in the US to earn a minimum wage above 10.00 an hour. Under local law, minimum wage in the city increases yearly. The bump is determined by the inflation rate and local cost of living. Fair wage advocates say it's still not enough – despite the new minimum wage of 10.24 an hour, a living wage for a single adult without kids is 15.00 an hour.
Lowe's cancels TV ads during "All-American Muslim" TV show
Lowe's big box hardware stores released a statement on its Facebook page today admitting that they canceled advertising during the broadcast of a reality show called All American Muslim. The program follows the everyday lives of five Muslim families in Dearborn, Michigan. Lowe's decision to cancel its ads came after the company was targeted by the Florida Family Association. The group claims that the program broadcast on The Learning Channel is an attempt to "manipulate Americans into ignoring the threat of jihad."
Russian President says no to new elections
Despite broad public protest over the weekend, Russian President Dmitri Medvedev has rejected demands to hold a new parliamentary election. The Prime Minster's office said today that the amount of potentially falsified ballots accounts for only about half a percent of total votes. Ekaterina Danilova reports that protesters are vowing to continue.
In addition to calling for a new election, protest organizers have issued a list of demands. They want the government to release opposition leaders who are sitting in prison. And they want all opposition parties officially registered. Protesters are hoping to keep building the pressure on the government following hugely successful protests this weekend. Up to two-hundred-thousand people across the country came out in opposition to the current regime, in the largest protests for the past twenty years. In St. Petersburg, an estimated ten-thousand people attended the protest. One opposition party leader was among many speakers who called for people to continue the actions.

"We have only one path — to demand from the government honest elections, free elections. And we must succeed! One more time – Russia will be free!"
If demands are not met, more protests are scheduled for December 24. Ekaterina Danilova, FSRN, St. Petersburg, Russia.
South Ossetia ends political stand off; approves interim leader and new elections
The political crisis in South Ossetia settled this weekend. President Eduard Kokoity resigned after the nation's Supreme Court annulled the November 27th poll in which a woman won over the Kremlin backed candidate. But MJ Riquelme explains not everyone is happy with the deal.
After a fortnight of protests, things in Tshkhinvali seem to be back to normal after a deal between president Kokoity and election winner Alla Jioeva was reached over the weekend. Under the agreement, current prime minister Vadim Brovtsev will be the republic's interim leader until new elections are held in march. For balance, an opposition representative will be appointed as deputy prime minister and Jioeva will be allowed to present her candidacy in the next election. The deal is signed, but Jioeva does not seem convinced of its validity, stating that Kokoity has neglected some points of the agreement and that if they are not implemented she has the right to annul her signature. MJ Riquelme, FSRN, Tbilisi.
FEATURES
Climate conference ends with key pledges on emissions unresolved
Climate Negotiations in Durban, South Africa wrapped up two days after they were scheduled to end, with more than 200 pages of agreements. The final deal, reached in the early hours Sunday, was a compromise brokered by the European Union. And, despite hopes, it does not commit the world's nations to making further cuts in their emissions of greenhouse gases. What it does is commit them to making commitments in the future — with many of the details still unclear. FSRN's Brian Edwards-Tiekert has more.
Tensions rise in DR Congo after disputed election results
In the Democratic Republic of Congo, incumbent president Joseph Kabila admitted mistakes today after a widely criticized vote, which declared him the winner last week. But he defended the election, which has been marked by thousands of lost votes and irregularities. The Carter Center, which observed the voting, said the election quote "lacked credibility" and leading opposition candidate Etienne Tshisekedi disputed the outcome and declared himself president. The confusion has led to violence, with residents in some Kinshasa neighborhoods reporting armed police raiding homes and arresting people suspected of opposing Kabila. Opposition members are calling for a re-vote and say more protests are planned this week. For more, we're joined by Georges Nzongola, professor of African Studies at the University of North Carolina at Chapel Hill, and author of The Congo: From Leopold to Kabila: A People's History.
Occupy protesters converge on West Coast ports for shut down
Hundreds of occupy activists converged on ports on the West Coast today, from Alaska to San Diego, in an attempt to shut them down. Activists say the action was in response to the coordinated attacks on Occupy movements across the county and in support of labor struggles for port truckers and longshore workers. FSRN's Christina Aanestad reports from the Port of Oakland.
Tens of thousands march in New York for defense of voter rights
In New York, thousands marked international human rights day Saturday by marching in protest of a wave of restrictive voter ID laws passed in more than a dozen states. Proponents argue these new laws are necessary to prevent voter fraud. But critics say the measures will prevent up to 5 million voters — mostly students, the elderly and people of color —  from voting in the upcoming 2012 presidential election. The march began at the headquarters of the billionaire right wing financiers David and Charles Koch who have been accused of supporting the push for the Voter ID laws. It ended at the United Nations. The march was organized by more than 100 civil rights and labor groups. And the turnout was massive. The march stretched for over a mile on Lexington Avenue and organizers estimate more than 20,000 people participated. Community News Production Institute reporter Jaisal Noor was there and brings us some of voices from the march in this installment of FSRN's Street Beat. We start with the president and CEO of the NAACP Benjamin Jealous.
Those were the voices of Benjamin Jealous, president and CEO of the NAACP; Brenda Williams, a South Carolina Physician; Jose Calderon, Senior Vice President of the Hispanic Federation; Sonja Heath from St Johns University, Leroy Gadson, President of the Jamaica, New York Branch of the NAACP; and Lucy, a Norfolk, Virginia native who asked to be identified by first name only. That segment was recorded and produced by Jaisal Noor.
Climate change puts world's women at higher risk
As communities continue to develop strategies to respond to the effects of Climate Change, a new report from the UN Environment Programme finds that women are especially vulnerable. UN Radio's Gerry Adams asked UNEP's spokesperson Jim Sniffen why women are disproportionately affected.