Newscast for Wednesday, December 14, 2011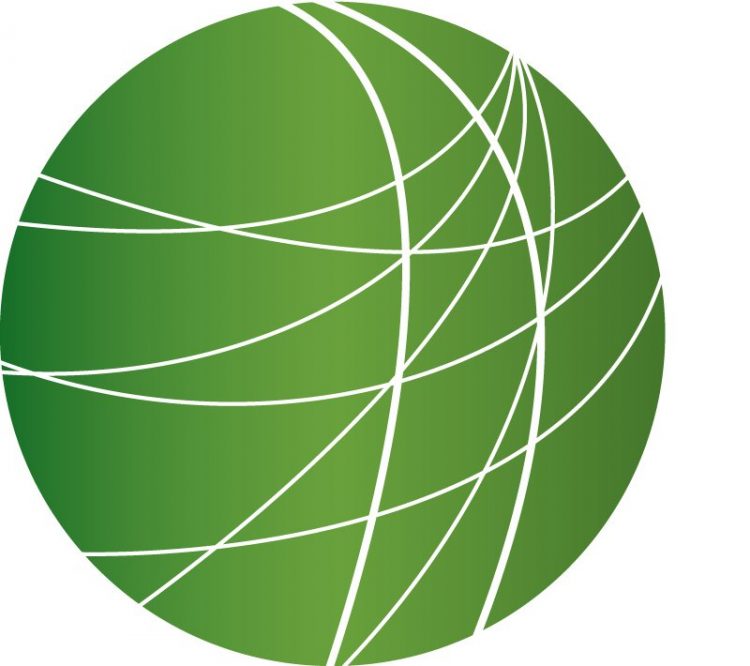 Congress takes up measures on detainee treatment, Keystone XL Pipeline, tax payroll cuts
Federal judge blocks Alabama anti-immigrant law provision as legal challenges advance
At Occupy encampment's general assembly, process of consensus is itself a goal
Colorado's hydro-fracking boom prompts concern over health, environment
HEADLINES
Indonesian mine strike ends with wage increase
Striking workers at the Freeport McMoran Mine have reached an agreement with mine owners, after three months of protests and violence around the mine site.  A union leader told the AP that the company has agreed to a 37% wage increase over two years.  The company will also increase benefits. Freeport is an Arizona-based company. Nine people were killed during the strike, and many blame part of the violence on Indonesian security forces being paid off by the mining company.
South Korean "Comfort Women" mark 1000 weeks of protest
The surviving South Korean victims of forced prostitution during the Second World War marked a milestone today. They held their 1000th protest calling on Japan for an official apology.  FSRN Reporter Jason Strother in Seoul says the issue of these victims, known euphemistically as comfort women, remains a major sticking point in Korea-Japan relations.
For the past 1000 Wednesdays, women who were forced to work in frontline brothels and their supporters have protested in front of the Japanese embassy here.  They say Japan has not sufficiently apologized for what they call a crime against humanity.  They're also demanding compensation. South Korea says 200-thousand of these women were forced into prostitution by the Japanese military when Tokyo ruled the Korean peninsula during the early 20th century. Today, only 63 of them survive, five of whom joined the landmark protest. Demonstrators unveiled a statue of a young woman dressed in traditional clothing in from of the embassy. Tokyo had asked the South Korean government to prevent its erection, but Seoul's Foreign Ministry says they would not interfere. Japan admits that its military did conscript these women to work as prostitutes, but says all compensation was dealt with back in the 1960s.  Activists say vigils in eight other countries, including Japan, were also held today in honor of these women. Jason Strother, FSRN, Seoul.
UNESCO struggles to make up lost US funds
The Palestinian Authority officially raised its flag at UNESCO headquarters on Tuesday, marking its landmark admission to the cultural and heritage organization as a member state. The PA has been pushing for full UN statehood recognition, and their admission into UNESCO over the wishes of the US has caused several ripples. The US cut funds to the organization – $80 million, a 22% budget hit. At a press conference today at the UN, Secretary General Ban Ki Moon tried to separate the two issues.
"I support their aspiration to be admitted into the United Nations and to be able to work in other international [unintelligible] as a full member. Within the context of a 2-state vision, where Palestinians and Israel can live together side by side in peace and security. Then the funding gap, which has been caused by the US cutting its funding over the case of admission into UNESCO, that is another matter."
Ban says he has been working with world leaders to try to make up for the shortfall.  UNESCO spokesperson Susan Williams says so far Indonesia, Gabon and Timor-Leste have pledged a total of nearly 15 million additional dollars.
Armed rebels attack Senegalese army outpost in continuation of independence struggle
An attack on a Senegalese army outpost is the latest flare-up in a long-running independence struggle in the southern part of the country. This comes after the killing of 11 villagers in late November, a crime allegedly committed by armed rebels.  For FSRN, Alpha Jallow has more.
One hundred heavily armed men attacked a military cantonment early Tuesday leaving three people dead and several dozens injured. Local Senegal radio reports the men are believed to be members of the separatists Movement for Democratic Forces of the Casamance. Nearly twenty infantry soldiers are still missing. The attackers looted the outpost and stole two military vehicles. The Information Director for the Military is disputing the number of people killed during the attack. He said the army is actively pursuing the rebels. Since the brutal killing last month of eleven villagers, allegedly by rebels, the MFDC is not on the best of terms with the military. The MFDC's campaign for self-determination and natural resource control has been ongoing for 30 years.  Alpha Jallow, FSRN, Dakar, Senegal.
AG Holder vows to fight voter suppression efforts
In a major speech yesterday in Texas, Attorney General Eric Holder said the Justice Department is working to ensure several new – and largely Republican-pushed – state laws do not infringe upon peoples' rights under the Voting Rights Act.  He said people should speak out and "call on our political parties to resist the temptation to suppress certain votes in the hope of attaining electoral success." Today Senators Ben Cardin and Charles Schumer introduced a new bill designed to discourage and penalize those who release deceptive voting information and campaign literature.
FEATURES
Congress takes up measures on detainee treatment, Keystone XL Pipeline, tax payroll cuts
The House of Representatives took up the controversial National Defense Authorization Act today. The bill was revised after President Barack Obama threatened to veto a previous Senate version. But the language in this new bill still has civil liberties advocates concerned. Florida Democrat Alcee Hastings.

"With this legislation we are undermining over 200 years of Constitutional protections. We are returning American society to an age when an all-powerful executive can command unaccountable power over people's lives. To codify in law the power of the president to indefinitely detain American citizens without charge or trial is an egregious affront to our nation's system of justice."
Meanwhile, the House passed a bill Monday evening that temporarily extends both unemployment benefits and the payroll tax cut, but includes environmental and economic provisions that has the Senate and President Obama threatening to block it. FSRN's Alice Ollstein reports from Capitol Hill.
Federal judge blocks Alabama anti-immigrant law provision as legal challenges advance
This week, challenges to harsh immigration laws moved forward in Arizona and Alabama. The US Supreme court said it will hear a case involving Arizona's SB 1070 law and whether it is preempted by federal jurisdiction on immigration. In Alabama, a federal judge temporarily blocked a provision of the state's HB 56 law that threatened to push families out of their homes if they couldn't prove their legal status. U.S. District Judge Myron Thompson ruled Monday on the Alabama law in a suit filed by the Southern Poverty Law Center and a coalition of civil rights groups. For more we're joined by Kristi Graunke, senior Staff Attorney for the Southern Poverty Law Center.
In a report out today, Human Rights Watch found that Alabama's law has "given police and private individuals a license to harass and abuse unauthorized immigrants as well as minority US citizens and permanent residents." It also documents how children are particularly hard hit. Alma Martinez, a mother and resident of Alabama for eighteen years, told a congressional hearing in November that the law has created a climate of fear in her community – and put an intense burden on children.
"I have an eight year old son who was born here and I dread the day that anyone will question whether he belongs in this country. Since the introduction of HB 56 my son has anxiety that he's going to lose me and has nightmares that I have been killed or disappeared. The weekend after the law passed, my friend called me worried about her 16 year old son and told me that he didn't want to come out of his bedroom, saying that he would rather die than go back to Mexico because he fears for his life due to the drug cartels violence. He was brought to this country when he was just two years old and the United States is the only country he knows."
The Human Rights Watch report, titled No Way to Live, calls for a repeal of the law and for US Congress to take up comprehensive immigration reform. To view the HRW report, No Way to Live: http://www.hrw.org/reports/2011/12/08/no-way-live
At Occupy encampment's general assembly, process of consensus is itself a goal
As Occupy encampments across the country have dealt with police crackdowns, severe weather and at times, shifting support from local politicians, one thing remains a familiar scene: the general assembly. Shortly after the Occupy Movement began in New York, participants implemented the process as a way to meet and make decisions based on consensus. Organizers said it was an important part of challenging a top-down political process. Quickly, the model spread across the country. This was a new process for many and came with various challenges at different sites, as activists both young and old discovered.  FSRN's Sue Hilderbrand in Chico, California files this report.
Colorado's hydro-fracking boom prompts concern over health, environment
In Colorado, oil and gas interests are setting their sights on nearly 3,000 new wells. Recent estimates by Anadarko, a Houston-based company that wants to drill the wells, say Colorado's Front Range is sitting on possibly 1.5 billion barrels of oil. Most oil and gas wells are hydraulically fracked and have traditionally been in rural areas, which has many residents and some local lawmakers concerned over the potential environmental and health consequences. In the first of a series of FSRN reports on the controversial practice of hydro-fracking, FSRN's Maeve Conran reports.