January 11, 2012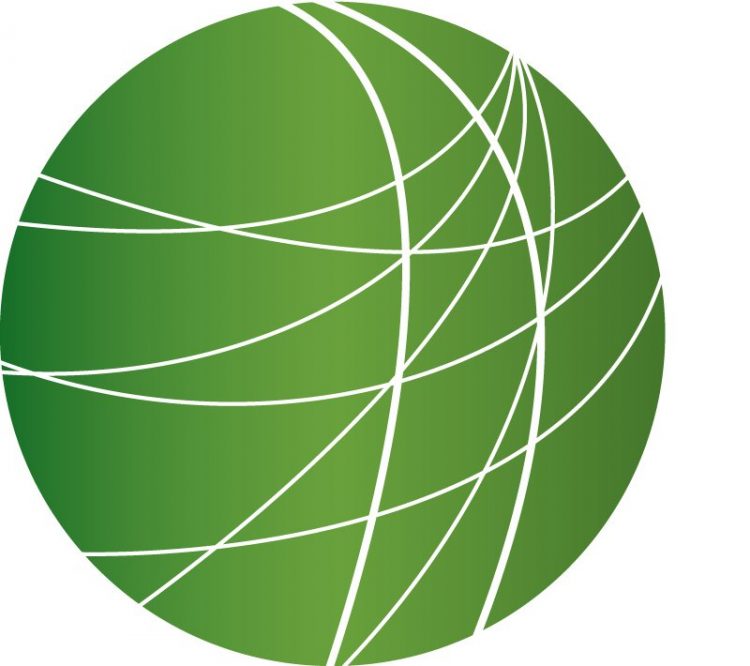 As Republican candidates depart New Hampshire, influence of corporate dollars exclude some
Protesters in DC pressure White House to close Guantanamo prison
Legal challenges from Guantanamo detainees pave way for long held up transfers
Mexico's narco ballads tell tales of violent drug war
HEADLINES
US drone strike resume in Pakistan
The US is once again using drone strikes in Pakistan after a nearly 2-month hiatus.  The strike happen late yesterday in North Waziristan and killed four people. This is the first drone action since NATO mistakenly killed 24 Pakistani troops in late November.  The Express Tribune reported earlier this week that US and Pakistani officials were nearing a new agreement that would allow the drone strikes to resume. Pakistani officials reportedly pushed for fewer strikes in 2012.
Indigenous communities protest proposed tar sands pipeline in Canada
A proposed oil pipeline project on Canada's west coast is facing increasing opposition from Indigenous communities. From Canada, FSRN's Aaron Lakoff reports.
Community consultations on a proposed Enbridge oil pipeline, known as the Northern Gateway, have entered their second day in Kitimat, British Columbia. The Calgary-based oil giant wants to build a pipeline that would transport oil from Alberta`s controversial tar sands to ports along Canada's Pacific coast.  From there the oil would be shipped to the US and Asia. Hundreds of Indigenous people packed the first day of consultations Tuesday. Some band councils have already signed agreements with Enbridge to allow the project, but in communities such as the Gitxsan nation of Northern British Columbia, people turned against their representatives in order to reject the plans. Gitxsan people have been engaged in a months-long blockade of Enbridge development. On December 6 they were ordered to leave, yet the blockade remains. Indigenous communities cite fears of oil spills as their main concern. On Monday, Canadian Natural Resources Minister Joe Oliver warned that radical groups are trying to undermine the economy blocking tar sands development. He threatened to review the funding of environmental groups opposing the tar sands. Aaron Lakoff, FSRN, Montreal.
Mexican drug war deaths approach 50,000
The Mexican government has released new data on drug war related murders in 2011, revealing the number of dead to be even higher than some independent counts suggested. FSRN's Shannon Young reports.
The database released today by the Mexican Attorney General's office shows nearly 13 thousand people were murdered in Mexico in drug-war related violence in the first nine months of 2011. That brings the official total up to more than 47 thousand – without counting the final 3 months of last year. The border metropolis of Ciudad Juarez continued to rank as Mexico's deadliest city, with more than 12 hundred murders. Data also showed an increase in violence in some rural areas – most notably in the states of Guerrero and Tamaulipas. April 2011 ranks as the deadliest month on record, with 16 hundred and 30 confirmed murder victims – hundreds of them found in mass graves. Shannon Young, FSRN, Oaxaca.
Federal court blocks Oklahoma anti-Sharia law
A federal court has upheld a temporary injunction on an Oklahoma constitutional amendment that would have prevented state judges from using Sharia and other international law in making a ruling. From Oklahoma City, FSRN's Michael Cross reports.

Opponents of the "Save our State" amendment are heading back to a US District court to get a permanent injunction and have the law declared unconstitutional.  The amendment stated in part that "courts shall not look to the legal precepts of other nations or cultures, specifically, international or Sharia law."  Oklahoma Chapter for the Council on American Islamic Relations Executive Director Muneer Awad says the law would prevent Muslims in Oklahoma from performing everyday legal activities.
"In our case we had a will that was compliant to my faith and we were able to prove that if this amendment passed by will would be void and invalid.  Not because it did anything illegal but simply because it reflected Islam."
In a statement released by the amendment author, State Senator Anthony Sykes said the courts are trying to silence the voices of 70-percent of Oklahomans who voted for it in 2010.  The Republican compared the ruling to legalizing abortion and forced busing of school children.  Awad says currently 20 other states are working on similar legislation.  Michael Cross, FSRN, Oklahoma City.
Fracking opponents urge moratorium in Ohio
On the first day of the new legislative session Tuesday, protesters in Ohio greeted lawmakers with renewed demands for a moratorium on the natural gas drilling process known as fracking. FSRN's Evan Davis reports from Columbus.
Hundreds of protesters gathered on the steps of the state capitol to demand an end to fracking and the associated practice of disposing of toxic wastewater in deep injection wells.  A recent spate of earthquakes in the Youngstown area, which geologists have attributed to the wells, has draw national attention and prompted Ohio's governor to shut down a handful of the facilities. State Representative Bob Hagan, whose district includes Youngstown, authored a bill that would halt injection wells for 3 years, pending a comprehensive impact study by the EPA.
"So we're looking at making sure that we protect the well waters, our drinking water, to protect our environment, and to make sure that, you know, look-it… when you're drilling, you're releasing methane gas, radiation, and then depositing, at a later date, in your injection wells of chemicals. This is absolutely insane and I just hope it can stop."
Hagan was joined by a half dozen fellow lawmakers in demanding hearings bills aimed at limiting or stopping fracking, but which, so for, have been stalled in committees.  Evan Davis, FSRN, Columbus.
FEATURES
As Republican candidates depart New Hampshire, influence of corporate dollars exclude some
Republican candidates are now focusing on the next primary, following New Hampshire's poll Tuesday night. Former Massachusetts Governor Mitt Romney came out on top with almost 40 percent of the vote, followed by Ron Paul with 23 percent and John Huntsman with nearly 17 percent. Next was Newt Gingrich and Rick Santorum, each getting just under nine and a half percent of votes. The next race is in South Carolina, where both campaign and outside Super PAC spending will ramp up in the days to come. But one candidate—Buddy Roemer—is committing to a race free from corporate dollars. From Manchester, FSRN's Alice Ollstein has the story.
Protesters in DC pressure White House to close Guantanamo prison
Ten years ago today the US first brought 20 prisoners to the Guantanamo Bay Detention facility. Soon more followed and the camp came under criticism for holding prisoners without trial and fostering an environment where incidents of torture, abuse, and even death took place. Over the years, nearly 800 prisoners have been held at Guantanamo. Today despite pledges from President Barack Obama to close the prison, 171 prisoners remain — more than half have been cleared for release. Others still await trial. In a moment we'll take a closer look at the legal questions around keeping the prison open, but first we go to Washington, DC where protesters from a broad coalition of groups rallied at the White House today to put pressure on the administration to close Guantanamo down. FSRN's Michael Lawson reports.
Legal challenges from Guantanamo detainees pave way for long held up transfers
In addition to the actions in the United States, detainees at the Guantanamo Bay prison have also launched protests. According to Ramzi Kassem, an attorney for some of the prisoners, detainees are engaged in three days of protests, including hunger strikes and refusing to return to cells for nightly lockdown. Some of them are still held in isolation. Over the past decade, actions by prisoners, including legal challenges to conditions at Guantanamo, have formed a substantial part of the move to shut the prison down. For more, we're joined by attorney Gary Isaac. He's been involved in several legal challenges to the prison and is part of a new campaign, www.closeguantanamo.org.
Mexico's narco ballads tell tales of violent drug war
Mexico's drug war has spurred a new type of narco ballad that's become increasingly popular both in Mexico and the US. The lyrics tell an alternate version of the war on drugs, from the point of view of outlaws confronting the Mexican Army. FSRN's Mariana Martinez reports.