September 21, 2012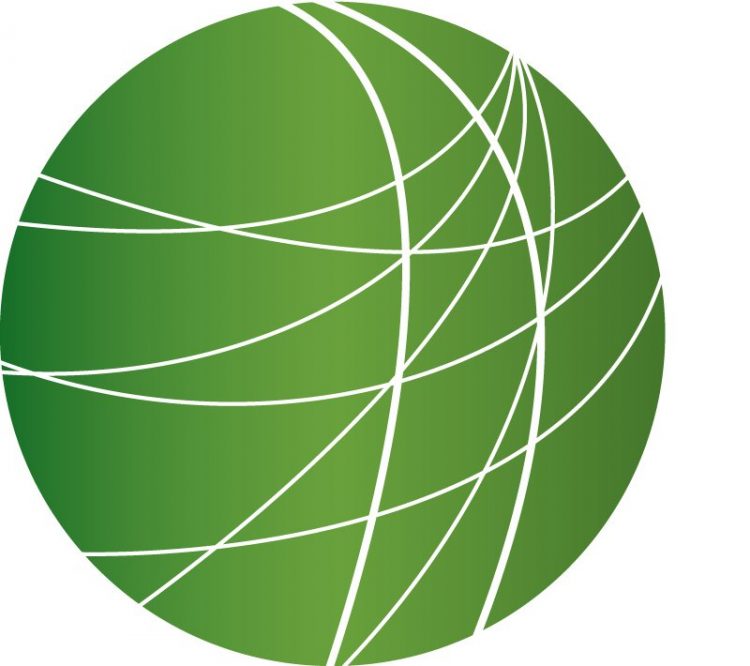 French Muslims react to the protests and debate over the anti-Islamic film and cartoon
Georgians protest torture in prisons as key officials resign
On anniversary of Troy Davis execution, advocates call for closer look at Reggie Clemons's death penalty
HEADLINES
New Quebec PM cancels tuition rate hike
In Quebec, a controversial university tuition hike has officially been cancelled by the government.  The planned increase led to months of mass protests in several cities, and the eventual ouster of the Liberal Party. FSRN's Stefanie Clermont reports from Montreal.
As promised during her summer campaign, newly-elected Quebec Prime Minister Pauline Marois says tuition rates will not change from last year's levels.  She made the announcement during her first press conference Thursday afternoon. Marois was elected September 4th after months of student and social uprising led former Prime Minister Jean Charest to call elections this summer. The new government has also cancelled Law 12, a series of policies restricting protest rights, which were passed in response to student mobilization. Stefanie Clermont, FSRN, Montréal.
Film protests in Pakistan deadliest yet, government attempts to quell protests in Kashmir
In Pakistan, protests continued against an anti-Islam film trailer. Local media reports say between 13 and 19 people died in protester clashes with riot police.  Hundreds have been injured. Today's protests in Pakistan have been the most extreme in terms of deaths, and although protests continued elsewhere, like in Malaysia, Iraq and Bangladesh, the intensity and reach of the actions seem to be waning. Part of the reason can be attributed to government responses, even at the expense of certain freedoms. That's the case in India administered Kashmir, where authorities today acted pro-actively to thwart any potential violence by imposing an undeclared curfew and shutting down mobile phone and internet services. FSRN's Shahnawaz Khan has the details.

There was no call for protests, or a shutdown. But after widespread actions Tuesday, authorities feared another outbreak Friday, and imposed curfew-like restrictions in Srinagar and other towns. A holiday was declared for schools and colleges. By noon, cell phone service was not available and the internet was down. Still, police say that groups of protestors assembled at several sites. Minor clashes have been reported  The government also banned upload and download of the video and directed internet service providers to block any links to it, even if that required blocking whole domains like YouTube and Facebook. Shahnawaz Khan, FSRN, Srinagar.
Indian Tamils protest Sri Lanka Presidential visit
The president of Sri Lanka visited India today, drawing the ire of protesters who say the country committed atrocities against Tamils during the war that ended in 2009. FSRN's Shuriah Niazi reports.
Sri Lankan President Mahinda Rajapaksa landed with tight security in central India, where he attended a ceremony to mark construction of a new Buddhist University in Sanchi. But not everyone was pleased with his visit. Renowned Tamil leader Vaiko and more than 200 of his supporters were detained on the border of Madhya Pradesh state. They were released later in the evening. Protesters are calling on President Rajapakse to take responsibility for alleged atrocities against thousands of Tamils in Sri Lanka. A UN panel found evidence of war crimes committed by both sides during the government's war with the Tamil Tiger rebel group. Shuriah Niazi, FSRN, India.
Senegalese flood victims face evictions from school shelters
With only a few weeks remaining before schools open in Senegal, many victims of recent major floods in the capital are apprehensive about their future.  Thousands who lost their homes are currently been sheltered in schools, and there won't be room for both students and the displaced.  FSRN's Alpha Jallow visited one of the schools and files this report.
Flooding over the past two months has devastated parts of Dakar. The only option for some has been to seek refuge in temporary shelters, like schools. Now, with classes beginning, hundreds of families, including that of Dieynaba Diallo, face a predicament. "If we are ordered to leave the school premises because school is about to open, I will leave, but I have no place to go to with my family." Aissatou Sall shares the same primary school classroom with Diallo. "All of us who are in this school are people with families who lost everything they had to the floods. Some of lost our houses and all our other important valuables. So since school is coming to open, we want the government to repair our homes or relocate us somewhere else. If they can't do that now, let them give us money so that we can rent homes to stay with our families." The government has still not provided another option. But on Wednesday, Congress voted to abolish the Senate. The plan is to use the savings – about 15 million dollars – for flood prevention efforts and to help the displaced. But the opposition, which holds a majority of the Senate seats, says the move is aimed at decreasing their power in government. Alpha Jallow, FSRN, Dakar.
US surge troops all home from Afghanistan
The US troop surge in Afghanistan is officially over. Defense Secretary Leon Panetta says the 33,000 US troops sent to the country as part of the Obama Administration's surge strategy are now home. The increased three-year US presence was intended to knock back insurgents, and officials have touted gains, but a recent rise in internal attacks raises questions about its ultimate success. Full troop withdrawal is scheduled to be completed by 2014.
FEATURES
French Muslims react to the protests and debate over the anti-Islamic film and cartoon
The controversy surrounding the anti-Islamic film produced in the United States and cartoons published in France has spurred a debate on freedom of speech around the world.  Some have called for the "Innocence of Muslims" trailer to be removed from YouTube, including an actress from the film who filed a lawsuit after receiving death threats. But a judge ruled Thursday that the film, at least for now, can stay up. The trailer was blocked in a number of countries, including Pakistan, whose Prime Minister called today for the United Nations to draft a law that would ban hate speech "aimed at fermenting hatred and sowing the seeds of discord," according to the Express Tribune. In France, traditionally a strong defender of secular values and freedom of speech, the government banned protests today. This followed publication of caricatures of the Prophet Mohammed in a weekly newspaper. The French ministry of Foreign affairs also ordered the closure of its diplomatic offices and schools in twenty countries fearing the same level of violence that has led to the deaths of dozens of people. FSRN's Khaled Sid Mohand met the chief editor of the French magazine that published the cartoons and gathered the reactions of Muslims living in Paris, the biggest Muslim community in Europe.
Georgians protest torture in prisons as key officials resign
In the country of Georgia, protests continued for the third straight day following the television broadcast earlier this week of videos showing prison inmates being tortured. Last night the Minister of the Interior, Bakho Akhalaia resigned, and today opposition coalition leader, Bidzina Ivanishvili, called for the resignation of President Mikhail Saakashvili. The scandal comes as Georgia prepares for parliamentary elections on October 1st. Maria Jose Del Valle reports from Tbilisi.
On anniversary of Troy Davis execution, advocates call for closer look at Reggie Clemons's death penalty
This week in St. Louis, a judge heard testimony in a special hearing that reexamined the death penalty case against Reggie Clemons. Clemons has been on death row for nineteen years, after his conviction as an accomplice in the murder of two young women, Julie and Robin Kerry, who died after being pushed from a bridge over the Mississippi River. The hearing, and the ongoing review process, could lead to the overturning of the murder conviction and a retrial. This week's events coincide with today's one year anniversary of the execution of Troy Davis in Georgia. Davis long maintained his innocence in the death of police officer Mark Allen MacPhail. Amnesty International says the two cases highlight many of the failures of the death penalty. For more we spoke with Laura Moye, director of Amnesty's Abolish the Death Penalty Campaign. She's been attending the hearing in St. Louis.
Virginia and Massachusetts take spotlight as US Senate candidates hold first debates
As Congress wraps up their business in Washington, DC, candidates up for reelection are heading home for debates. Today, Democratic US Senator Claire McCaskill faced off with Republican Congressmember Todd Akin, who has been strongly criticized for his recent comments about so-called "legitimate" rape. Thursday, candidates in two other closely watched races debated: Scott Brown and Elizabeth Warren in Massachusetts, and Tim Kaine and George Allen in Virginia. Entering the home stretch of the election, the candidates sparred on taxes, education, climate change, foreign policy and their own voting records. FSRN's Alice Ollstein has the story.