February 13, 2012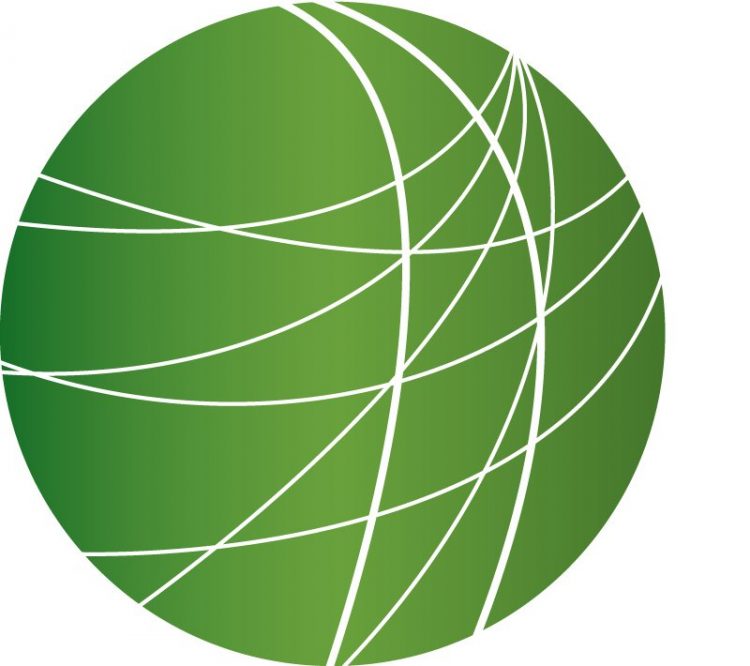 Obama to increase transportation funding in 2013; House bill poses deep cuts
Economic study projects job cuts, economic hit in Alabama from state immigration law
In Syria, those injured struggle to access medical treatment
HEADLINES
Twin blasts target Israeli diplomats in Georgia
Israel is blaming Iran and the Lebanese Shia group Hezbollah for today's twin attacks on its embassy staff in Georgia and India. While Georgian police were able to defuse the bomb in Tbilisi, an explosion in New Delhi injured four people. Bismillah Geelani reports Bismillah Geelani reports.
The blast this afternoon was in a high security zone just a few hundred meters from the Prime Minister's residence. The targeted car belonged to an Israeli diplomat, who's wife was among the 4 people injured. She was on her way to pick up their kids at school. B K Gupta is the Commissioner of Delhi Police. "According to the eyewitnesses a motorcyclist stuck up something to the rear portion of the car. It appears to be some kind of a magnetic device which triggered the blast." No group has yet claimed responsibility for the attack. Meanwhile, Iran's ambassador in New Delhi, Mehdi Nabizadeh, condemned Israeli Prime Minister Benjamin Netanyahu's assertion that Iran is responsible for the attacks. Bismillah Geelani, FSRN, New Delhi.
NATO acknowledges kids killed in Afghanistan; can't confirm or deny responsibility
A NATO official acknowledged today that children died during airstrikes in Afghanistan's Kapisa Province last week. Afghan investigators say the group of 7 kids between the ages of 6 and 14, along with a developmentally disabled young adult, were herding sheep and lit a fire to stay warm. Nato's Brigadier General Carsten Jacobson said that troops "engaged a group of men" who they deemed to be a threat. Following the NATO attack, the kids bodies were discovered. General Jacobson says NATO "can neither confirm nor deny ..a a direct link to the engagement." But one Afghan investigator, MP Mohammad Safi, says the boys were killed in airstrikes called by French forces after they raided two homes, and after local officials refused to grant permission for the airstrike.
18-year-old nun self immolates in China
A teenage Tibetan nun has died after setting herself on fire in south-western China. Shuk-Wah Chung has more.
Xinhua, China's state news agency has confirmed that 18-year-old nun, Tenzin Choedon, died after setting herself alight on Saturday. According to rights group Free Tibet, Choedon shouted slogans against the Chinese government before setting herself on fire close to her nunnery. It's the latest in a series of protests in which at least 20 Tibetans have self-immolated over the last year. Activist groups say the protests are both against China's policies and for the return of the Dalai Lama. The Chinese government has condemned the self-immolations and says the recent upsurge in violence in Tibetan areas is being instigated by forces outside the country wanting to separate Tibet from China. International media have been denied access to the area. In the meantime, exiled Tibetan leaders say they fear a crackdown in the region ahead of the Tibetan new year on February 22nd. Shuk-Wah Chung, FSRN, Beijing.

Iowa State caves to public pressure to abandon AgriSol investment in Africa land grabs
Iowa State University has broken ties with AgriSol Energy, an investment group accused of grabbing fertile land from small scale farmers in Tanzania, where industrial farms hope to grow agrofuels for the west. After the Oakland Institute released a study on AgriSol, campus and human rights activists launched a campaign to pressure the University to end its involvement in the project – according to University Dean Wendy Wintersteen, they have done so.
Monsanto guilty of poisoning a French farmer
A French court has found Monsanto guilty of poisoning a farmer who inhaled weedkiller manufactured by the US bio-tech giant. The pesticide has since been banned in France. Monsanto has been ordered to pay damages. Clea Caulcutt has more.
French farmer Paul François claims he fell ill after inhaling a Monsanto weedkiller in 2004. After a long legal battle, a court in the town of Lyon has ruled that the firm was legally responsible for the poisoning. François Vaillerette, a spokesperson for the environmental group Future Generations says the judgment is a first in France. "This is good news for him but it is also good news for all the farmers fighting for decrease in the use of pesticides and a decrease in the toxicity of pesticides that are used in the country." Environmental groups in France hope the ruling will set a precedence and pave the way for more court cases. A lawyer representing Monsanto however says the firm is disappointed and is considering an appeal. Clea Caulcutt, FSRN, Paris.
Environmental groups fight political moves to renew Keystone XL
Republicans in the US Senate announced today that they plan to attach an amendment to the Senate transportation bill today that would force work on the Keystone XL pipeline project to begin immediately – except for the Nebraska leg. The move follows President Obama's decision to put the pipeline on hold. But a coalition of environmental groups including 350.org, CREDO and the Sierra Club is fighting back – they launched a campaign today to gather 500,000 digital signatures against the project in just 24 hours. CREDO Mobile President Michael Kieschnick "Environmental voters will remember a corrupt vote, one asked for by big oil, that will despoil America in order to export oil."
The campaign continues through noon tomorrow.
FEATURES
Obama to increase transportation funding in 2013; House bill poses deep cuts
Today, President Barack Obama unveiled his proposed budget for the year 2013. The plan includes both cuts to the Defense Department and the overall federal workforce, and significant investments in education and transportation. Public transit advocates say the funding is desperately needed to fix an aging and inadequate system. But competing bills in the House and Senate lay out different visions of what the country's transportation system should look like, and who should pay for it. FSRN's Alice Ollstein reports from Washington D.C.
Economic study projects job cuts, economic hit in Alabama from state immigration law
On Tuesday, immigrant rights advocates in Alabama will converge at the capital in Montgomery to draw attention to HB 56, the state's new immigration law. The Alabama Coalition for Immigrant Justice and the ACLU are calling on lawmakers to repeal the law, saying it has created an economic, moral and civil rights crisis in the state. Since its implementation the controversial law has drawn criticism for its effect on civil rights and housing, access to education and the impact on local businesses. A study from the University of Alabama has focused on the economic costs of the law and found that it could lead to a loss of tens of thousands of jobs and billions of dollars in the state GDP. For the details, we're joined by the author of the report, Dr. Samuel Addy, director of the Center for Business and Economic Research at the University of Alabama.
To find the complete report from UA's Center for Business and Economic Research: http://cber.cba.ua.edu/
In Syria, those injured struggle to access medical treatment
The UN's Human Rights Chief Navi Pillay addressed the UN General Assembly today, saying that ongoing violence in Syria likely amounts to crimes against humanity:
PILLAY: "The Fact Finding Mission, the Commission of Inquiry on Syria, and I myself have all concluded that crimes against humanity are likely to have been committed in Syria. I have encouraged the Security Council to refer the situation to the International Criminal Court. All member states must ensure that these crimes do not go unpunished. Yet these crimes continue to be committed as I speak."
Pillay also said that the UN Security Council's inaction has emboldened the regime of Bashar al Assad and noted that more than 18,000 people remain in arbitrary detention. Activists today report more deaths in Idlib, Damascus and Homs, where civilian neighborhoods have been hit by shelling for more than a week now. As the violence continues, many of those injured are unable to access medical treatment, fearing reprisals by state authorities at hospitals. Human rights advocates warn this is adding to an already dire humanitarian crisis and an international crime. UN Radio's Dianne Penn reports.
Syria's violence spreads across region, triggering fighting in Lebanon
As the violence continues in Syria, fighting has spread to others areas in the region. In northern Lebanon, fighting shook two neighborhoods in the city of Tripoli over the weekend. And militiamen are preparing for a worsening confrontation. FSRN's David Enders reports.