December 05, 2012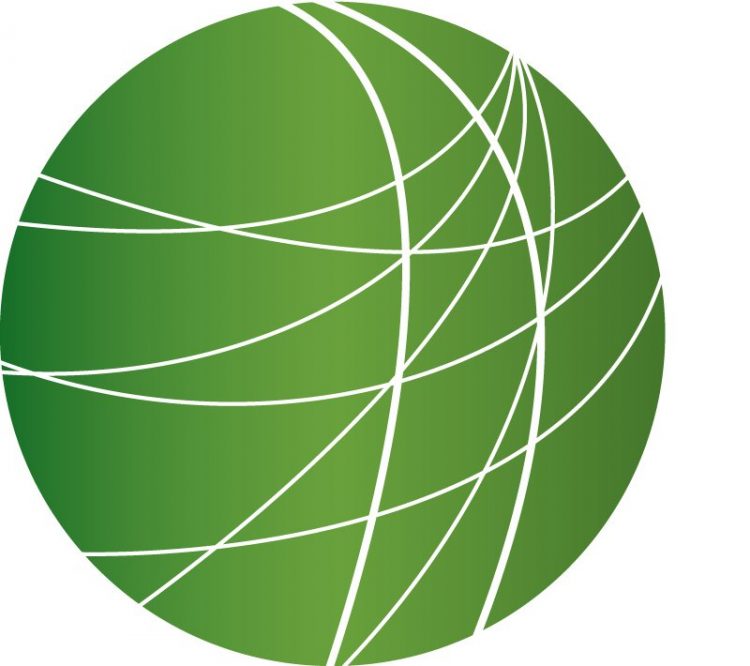 US Senate passes National Defense Authorization Act with expanded abortion access for raped servicewomen
In Canada, reproductive rights groups call on the Minister for the Status of Women to resign
Activists in Doha call on rich countries to stop obstructing a climate change agreement
New York activists fight police department's Stop and Frisk policy
California Sheriff pushes ahead with plan to purchase a drone
HEADLINES
Los Angeles port strike ends with deal
Four hundred fifty Port of Los Angeles and Long Beach clerical workers went back to work today after an eight-day strike. Thousands of longshore workers had joined them in solidarity, bringing shipping operations to a standstill at the nation's largest cargo terminal. FSRN's Chris Bennett reports.
The International Longshore and Warehouse Workers Local 63 and port management reached an agreement two hours after federal negotiators arrived to help mediate the conflict Tuesday. Terms of the accord are not yet public and still subject to approval by the union. The clerical workers had demanded that their jobs remain in Southern California and that management cease the practice of outsourcing middle-class jobs to low-wage states and countries. The Ports denied they were doing this. But Union spokesman Craig Merrilees said the issue of job outsourcing had been resolved. After deal was announced, LA Mayor Antonio Villaraigosa told Reuters, "The employers are not going to outsource." At least eighteen freight ships diverted their cargo during the strike to other ports in Mexico, Panama, and Northern California. Chris Bennett, FSRN, Los Angeles.

Iowa students protest closing of Center for Human Rights
Students are rallying on the campus of the University of Iowa today. The action in Iowa City is to protest the imminent closure of the University's Human Rights Center.  From KRUU in Iowa, James Moore reports for FSRN.
The University of Iowa Center for Human Rights says it aims to promote and protect human rights through research, education and public service. Administration decided to shut down the UI Center last summer due to budgetary concerns, and issued termination notices to its staff. Student on campus are now organizing to keep it open.  Amy Weissman is Associate Director of the Center.
"Of course, very heartened by the incredible support that students have demonstrated and really rallied to articulate the value of human rights education on our campus. This work of the Center is central to the university's mission and it reflects its values.  And I think it's worth a relatively small financial commitment on the part of the university to keep it operating and to keep opportunities for students alive that otherwise will disappear."
More than 2,000 signatures have been gathered on a petition appealing to the administration to reverse its decision.
"This is heading in the opposite direction of every other Big 10 school and other universities that the University of Iowa likes to compare itself to. I mean, this is not the way higher education is going, so they have some kind of blinders on, so helpfully this will help to take them off."
Supporters of the Center are drawing inspiration from a student and faculty mobilization in 1999. There, the administration tried to close the school's International Writing Program, but changed their minds after a public outcry.  James Moore, FSRN, Fairfield, Iowa.
Morsi supporters add chaos to opposition protests
Supporters of Egyptian President Mohamed Morsi clashed with protesters who oppose a new draft constitution and rules limiting the courts' power over the executive branch. The confrontations happened outside the Presidential Palace, where yesterday tens of thousands gathered in a massive demonstration, reportedly the largest since those that brought down the former government. Reuters reports Islamists took down the tents of Morsi's opponents, who had launched a sit-in. The opposition is comprised of a wide array of leftist and moderate groups who oppose the shift to the right they say is encoded in the proposed constitution. A referendum is planned for December 15th.
NATO approves PATRIOT missiles on Turkey's border with Syria
The NATO military alliance has approved Turkey's request to install PATRIOT surface-to-air missiles along the Syrian border. FSRN's Jacob Resneck reports.
Turkey's foreign ministry has applauded the NATO's green light of Turkey's request for German, Dutch and American anti-aircraft missile batteries on its border.  The move has sparked speculation of a shift towards a broader military intervention in Syria.  But NATO Secretary General Anders Fogh Rasmussen told reporters in Brussels today that's not the case.

"These deployments will be of purely defensive nature.  We have no offensive intentions.  It's not a preparation of a No-Fly Zone. So our position remains the same."
But Rasmussen echoed recent comments by President Barack Obama that Syria's chemical weapons remain a concern.
"And yesterday, NATO Foreign Ministers expressed their grave concerns. And, of course, you could also consider that a timely warning to the Syrian regime that they shouldn't even think of using such chemical weapons."
Turkey made its request after a recent spate of cross-border attacks by Syria targeting fleeing rebels and fears about the country's missile arsenal. The PATRIOT missiles are expected to be installed at the beginning of next year. Jacob Resneck. FSRN.
Rescuers struggle to access typhoon-damaged villages
The death toll from a powerful typhoon in the Philippines has topped 270.  Rescue workers struggled to search for hundreds of missing people mainly on the southern island of Mindanao.  Officials have told international media that it's not uncommon for entire families to have been killed. Landslides and flooding are being blamed for most of the damage and deaths.  Rescuers still haven't reached some of the more remote villages in the disaster zone.
FEATURES
US Senate passes National Defense Authorization Act with expanded abortion access for raped servicewomen
The National Defense Authorization Act is headed to the conference stage this week, after passing the Senate 98 to zero Tuesday night. The bill, which President Obama has already threatened to veto, includes a provision that blocks the transfer of detainees out of Guantanamo. Other amendments would reveal which private defense contractors have legal immunity for their crimes and impose more economic sanctions on Iran. Additionally, Senators who fought for several years to include an amendment that provides abortion care for servicemembers and military families are concerned it will get stripped out in negotiations with the Republican-controlled House of Representatives. On Capitol Hill, FSRN's Alice Ollstein has more.

In Canada, reproductive rights groups call on the Minister for the Status of Women to resign
In Canada, reproductive rights groups are continuing to call on the Minister for the Status of Women to resign. This follows her vote in favor of an anti-abortion measure. While abortion has been decriminalized in the country for nearly 25 years, the motion debated in parliament last fall sought to re-open the debate on the legal status of the fetus. FSRN's Aaron Lakoff has the story from Montreal.
Activists in Doha call on rich countries to stop obstructing a climate change agreement
In the Qatari capital, Doha, climate change talks continue with delegates still arguing over the fundamentals. Many richer countries – the world's main polluters – are still strongly resisting setting legally binding emissions targets and financing poorer nations most affected by climate change. But there has been some progress. The UK government announced about $3 billion in climate aid – the first G7 country to make such a commitment. For more we spoke with Cameron Fenton, National Director of the Canadian Youth Climate Coalition. He's in Doha attending the conference.
New York activists fight police department's Stop and Frisk policy
In New York today, activists opposed to the police department's controversial Stop and Frisk policy will be in court. They're facing charges of disorderly conduct during a demonstration protesting the practice. This follows a recent acquittal and the dropping of charges against other activists, and a public opinion poll showing more than half of all New Yorkers oppose Stop and Frisk. But residents didn't always feel this way. As FSRN's Jaisal Noor reports, it took a long campaign from activists to help shift public opinion.
California Sheriff pushes ahead with plan to purchase a drone
In California, the Sheriff of Alameda County is pushing ahead with his plans to purchase a four pound, unmanned aerial system, despite local opposition. Sheriff Greg Ahern says that the drone, which would have live video downlink, will be used in emergencies. But the move has alarmed civil liberties advocates concerned about unrestricted surveillance of civilians. From Oakland, FSRN's George Lavender reports.