February 17, 2012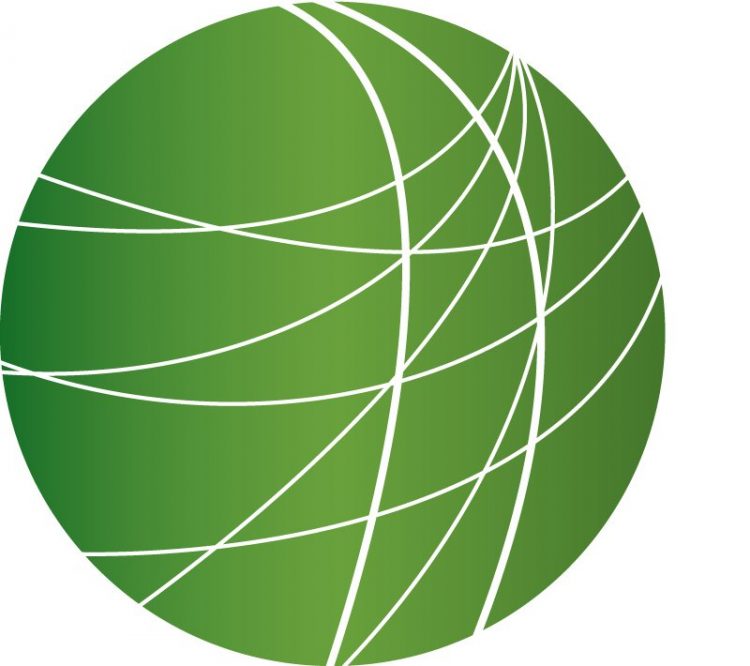 Congress extends payroll tax cut, unemployment benefits
Puerto Ricans press governor on gas pipeline, noting threats to biodiversity and island communities
In China, protests of environmental problems get louder despite government obstacles
HEADLINES
UN resolution fails to halt shelling in Syria
Shelling continued today in the Syrian city of Homs, less than 24 hours after the UN General Assembly passed a resolution condemning government violence against civilians. UN members voted 137 to 12 to pass the non-binding resolution. The Security Council, whose condemnation would carry greater weight, is still divided on the issue.
House Republicans push Keystone pipeline measure through
The US House of Representatives passed energy legislation Thursday that includes a provision that could allow the Keystone XL Pipeline to go forward.  The amendment attached to the House energy bill would take the decision out of the Administration's hands.  California Representative Henry Waxman spoke to FSRN about the vote. "The Republicans are obsessed with this Keystone pipeline. They have it as one the pillars of their jobs efforts." The House energy bill also includes provisions to open up offshore oil drilling in the Atlantic, Pacific and Gulf and in the Arctic National Wildlife Refuge. The bill still has to go to the Senate, where these provisions will likely be challenged.
Oil spills from barge into Mississippi River
Two barges collided this morning on the Mississippi River near New Orleans, spilling oil into the river. Investigators closed a five-mile stretch of the river while they assessed the spill, according to the AP. The amount of oil leaked has not been determined, but Parish officials downplayed any threat to people in the area.
Venezuelan residents angry as oil spill compromises water supply
In other oil spill news, the Venezuelan government says it has contained about 90% of the crude oil leaked into the Guarapiche River. The pipeline rupture happened on February 4th, and residents are angry because spill has compromised their water supply.  For FSRN, Rachael Boothroyd reports from Caracas.
The government says more than 2,000 employees from state oil company PDVSA are currently collaborating with members of the local community in efforts to clean up the river.  They're using absorbent barriers to contain the oil and prevent it from spreading.  Images posted by the Associated Press show oil-covered men without protective gear working in the blackened river. In response to the incident, the government closed down a nearby water purification plant.  Residents in the nearby city of Maturin protested Wednesday, complaining they had not had access to water for more than a week. Maturin Mayor Jose Vicente Maicavares said the purification plant is expected to re-open within the next ten days.  The exact amount of oil leaked is still unknown, although the government has qualified it as minimal.  Rachael Boothroyd, FSRN, Caracas.
ACTA dealt blow by European court
Europe's highest court has ruled that online services such as Facebook and YouTube cannot be forced to police their customers' use of music, movies or other copyrighted material. Digital activists say it's another blow to the anti-piracy initiative known as ACTA  From France, FSRN's Liam Moriarty has more.
The European Court of Justice shot down a lawsuit by a Belgian association that collects royalties for authors, composers and other artists. The group sued to require an online social network to monitor its user's postings and prevent unauthorized use of copyright-protected material. But the court ruled this would violate European law, and strike an unfair balance between copyright protection and freedom to conduct business online. Digital activists say this ruling – and a similar one last fall dealing with internet service providers – invalidates a key element of ACTA.  Jérémie Zimmermann is with the Paris-based group La Quadrature du Net. "There is now a heavy trend from the entertainment industry to try to make the internet intermediaries bear the liability for enforcement of this obsolete vision of copyright." Meanwhile, ACTA continues to take its lumps.  In the last week, Germany, Latvia, Bulgaria and the Netherlands became the latest countries to suspend ratification of the trade agreement.  Liam Moriarty, FSRN, Normandy, France.
Same sex marriage still in limbo in New Jersey and Maryland
New Jersey lawmakers have passed legislation legalizing same-sex marriage.  But despite support from both legislative bodies, the state's Republican Governor Chris Christie has vowed to veto the bill. In light of the challenges faced in New Jersey, Maryland may beat them to the punch. Lawmakers are meeting today to debate a same-sex marriage bill that was introduced by Democratic Governor Martin O'Malley. The vote in the House is expected to be very close, as supporters and opponents have been vigorously lobbying lawmakers throughout the week. FSRN's Clayton Conn reports:
The bill, known as the "Civil Marriage Protection Act," passed two House committees on Tuesday, but going into the debate today, there were still serious doubt if Democrats had rallied enough support to push through the legislation. A similar bill died in the House last year following opposition from several African-American Democrats, who were hesitant to back the bill that is largely opposed by the state's African-American clergy.  However, many black supporters of the bill showed optimism, saying they rallied support within their community. Reverend Meredith Moise, co-chair of Baltimore Black pride and supporter of the bill says that the issue of same-sex marriage needs to be confronted by African Americans: "What we are doing at Baltimore Black Pride, is we are mobilizing African Americans, same gender loving African Americans and also our heterosexual allies, to really talk about the love aspect of all of this.  And this is also a broader conversation in our community about being same-gender loving, and being African American, and being Afro Caribbean, and how that impacts us." The Maryland Senate has not taken up the legislation, but passage there is expected to be easier.  Maryland currently recognizes same-sex marriages performed in other states. Clayton Conn, FSRN, Baltimore.
FEATURES
Congress extends payroll tax cut, unemployment benefits
In Washington, lawmakers in the House and Senate passed a bill to extend the payroll tax cut, Medicare payments and unemployment benefits for 10 months. The Friday vote comes after months of negotiations. But many lawmakers are criticizing the deal for cutting the benefits of federal workers, and making controversial changes to services for the unemployed. FSRN's Alice Ollstein has the details on Capitol Hill.
Puerto Ricans press governor on gas pipeline, noting threats to biodiversity and island communities
In Puerto Rico, activists are set to march this weekend against the government's plan to build a natural gas pipeline that would intersect the island. The government-run electric agency, called PREPA, or Puerto Rico Electric Power Authority, says the project would lower utility rates for residents and cut carbon emissions. But opponents of the project warn the 92-mile pipeline would cut through environmentally sensitive areas, threaten communities along the way and continue the island's reliance on non-renewable resources. For more, we go to San Juan to speak with Dr. Arturo Massol, he's a professor of biology at the University of Puerto Rico and spokesperson with Casa Pueblo, one of the organizations leading the protest this weekend.
This weekend in New York, a march is planned in solidarity with the protests taking place in Puerto Rico. Activists say they will meet at 26 Federal Plaza and make their way to the New York District US Army Corps of Engineers. The Corps of Engineers was forced to extend a 30-day comment period after failing to release a Spanish version of a draft environmental assessment in late 2011.
In China, protests of environmental problems get louder despite government obstacles
During his visit to the US this week, China's Vice President Xi Jinping has met protesters in Iowa and Washington, DC. In Los Angeles, where the leader is visiting today, protesters gathered  downtown with signs that read, "Stop Killing Tibetans in Tibet" and "Shame on You China." Xi Jinping's US tour has reignited criticism of human rights issues, and within China there has been a wave of protests targeting environmental problems. Citizens have brought attention to chemical plants, waste incinerators and toxic spills. Although China's government tolerates more dissent today, environmental activists and NGOs face surveillance and a legal system that favors polluters. FSRN's Mike Ives has more from Dalian, China.
In Washington, access to higher education still obstacle for many
The Obama Administration has highlighted college education as a key to economic recovery and to diminishing inequality among Americans, but access to education remains a challenge for many students. A recent report by the University of Pennsylvania Graduate School of Education called it a "leadership and policy vacuum" and highlighted the problem in Washington state. That vacuum, the report claims, is responsible for the fact that many of the state's high school students—sixty out of every one hundred—don't start college on time. FSRN's Eilís O'neill reports.