February 20, 2012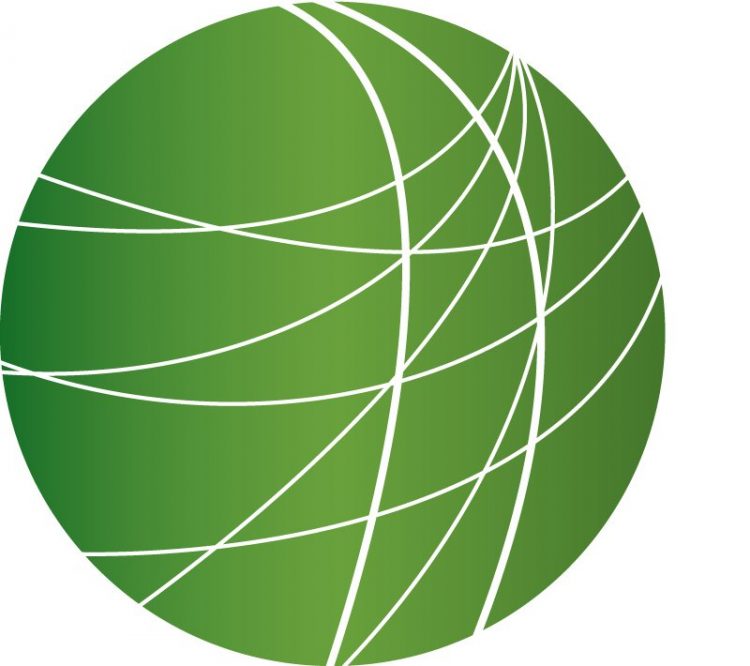 US officials warn of military strike on Iran as UN nuclear experts visit country
Occupy conference in Olympia focuses on next steps for movement
Prisoners, activists bring attention to US criminal justice system
Voters in Latvia reject Russian language, but issue remains controversial
Anthony Shadid, award-winning journalist in Middle East, remembered for courage and inspiration
HEADLINES
More soldiers in the dock regarding Pvt. Chen's death
Four more Army soldiers were in a military court today facing the possibility of court martial in the alleged hazing death of Pvt. Danny Chen. The Army says the Asian American soldier killed himself last year, his family says he was bullied based on his race. Charges ranging from dereliction of duty to negligent homicide have already been referred to court martial for 3 other soldiers, and one more awaits the results a preliminary hearing held yesterday.
Syrian forces ramp up near Homs; Jordan prepares for influx of refugees
The International Red Cross is trying to broker a  break in the violence in Syria, so they can get aid into the hardest hit regions in Homs. But reports today suggest that the army is preparing for an intensified  ground assault – ramping up its force of tanks and troops to the area. Just across Syria's southern border, Jordan is setting up a refugee camp, readying for a influx of Syrians seeking safety.  In Damascus over the weekend, state security fired on a funeral march turned mass rally of as many as 30,000  – at least one person died. At least 30 deaths were reported around the country since Friday, but the full scope of the dead in Syria is unknown. Opposition groups say more than 7000 are dead –  the UN  stopped tracking the body count at the beginning of this year.
Dozens killed in massacre at Mexican prison
A Mexican Governor says guards were surely involved in a massacre at a northern Mexico prison over the weekend. Shannon Young reports.
The massacre of 44 inmates in the Apodaca prison near Monterrey is the deadliest incident of its kind in recent years. It began around 2am Sunday when a group of prisoners affiliated with the Zetas criminal organization gained access to alleged Gulf Cartel rivals housed in aseparate unit. After the mass killing, which lasted for hours and left no survivors, the thirty perpetrators simply exited the prison. Nuevo Leon governor Rodrigo Medina said the incident premeditated and certainly involved the complicity of some prison officials. Eighteen prison guards and four corrections officers are under investigation. Last May, 14 inmates were killed in a similar attack at this same prison. And less than two months ago, 31 prisoners were slaughtered in Altamira, Tamaulipas, the first massacre registered in Mexico this year. Shannon Young, FSRN.
NYPD spying on Muslim communities included student groups outside the state
Muslim students at Rutgers University joined civil rights groups calling for an investigation of the New York Police Department's surveillance of Muslim communities. This follows new evidence published by the Associated Press showing  that the NYPD spied on student groups, even at colleges outside the city and the state. Muslim students and faculty at Connecticut's Yale, the University of Pennsylvania and New Jersey's Rutgers were targeted by the NYPD , who say they were concerned that radical Islamists were recruiting students. Civil rights groups are calling on the universities to protect their students' rights.
Chicago parents stage sit in to protest school "turn around"
In Chicago, ongoing protests against the latest wave of proposed school closings escalated into a 24 hour sit in this weekend. Parents and community members ended the tense stand off after the school board agreed to meet with them. FSRN's Jaisal Noor reports.
Parents and community members have been protesting since November, when the city announced plans to close 17 so-called failing schools. But one dozen parents and activists raised the stakes Friday when they staged a sit in at one of the schools slated for closure – Piccolo Elementary. Public school parent Laura Ramirez took part. "…everything we tried in the past did not work.  The occupation was to take a radical stance to protect public schools from being turned around and privatized as well as to have the parents voice be heard by the school system." 10 of the schools slated for closure may be "turned around" – Piccilo Elementary is one of them. Turning around a school means firing all the teachers and staff and turning management over to a private company. In Chicago, its the Academy for Urban School Leadership – which has close ties to the Mayor and the School Board. Community members agreed to end the occupation after the  School Board agreed to hear the parents' proposal for improving the school – which includes retaining the staff and increasing funding. Rallies are scheduled today and Wednesday – when the Chicago school board will vote on the future of Piccolo and 16 other schools. Jaisal Noor, FSRN, Chicago.
Up to a million people protest Spain's new labor laws
Organizers say as many as one million people in Spain took to the streets this weekend to protest reforms that unions say will erode workers rights. Spanish lawmakers approved a package of labor law changes less than two weeks ago that would let failing companies back out of collective bargaining agreements and make it easier and cheaper to fire employees.  Spain has a  23 percent unemployment rate, and nearly half of all young workers are out of jobs.
Yemen voters to cast ballots tomorrow for the only candidate on the slate
And in  Yemen – voters will go to the polls tomorrow to install a new President. There is only one name on the ballot – Abd Rabbu Mansour Hadi, vice-president of deposed President Ali Abdullah Saleh. One police officer was killed today in an explosion at a polling site in Aden; there have been a number of attacks on political sites in recent days.  Protesters remain in the streets; unwilling to trust that the new President will bring true reform.  Former President Saleh is still in NY, but is expected to head back to Yemen this week.
FEATURES
US officials warn of military strike on Iran as UN nuclear experts visit country
A delegation from the UN's International Atomic Energy Agency arrived in Iran on Monday for talks about its nuclear program. This comes as the Israeli government and its allies in the US Congress have been calling for harsher sanctions than those already imposed, and have kept alive the possibility of a preemptive attack. But as tensions rise in the region, top US military officials are warning that a strike by Israel on Iran would be a mistake. FSRN's Alice Ollstein has more.
Occupy conference in Olympia focuses on next steps for movement
Over the weekend, activists gathered in Olympia, Washington for a conference on the Occupy movement. The Occupy Solidarity Social Forum featured workshops and talks on the state of the Occupy protests and next steps for the movement. Angelina Llongueras was in attendance. She said she's originally from Barcelona, Spain. She said the occupy protests had sparked a conversation in the US.
"Everybody now is taking politics, whether they love or hate Occupy they're talking politics and I think that's a very good thing. That's given me a good feeling of community."
Llongueras said her activism over the years had taken her through Latin America — from Mexico to Ecuador – and she came to the conference in Olympia to exchange ideas and strategize for the next phase.
"I think the winter is a good time to do this for a fresh new spring. It's the right time to get together, to what works, to see what doesn't, to see our different approaches and to understand what goes on."
Another participant was Tucson resident Chuck Kaufman, national co-coordinator with the alliance for global justice. He described how the idea for the event took shape.
"This Occupy Solidarity Social Forum came out of a board meeting of the Alliance for Global Justice in November where we discussed what more can we do to build the Occupy movement…steps toward turning this from a lot of local occupations to a national Occupy movement."
Workshops and panels addressed topics including nonviolent action, local government's response to encampments and the occupy movement's role during the 2012 election. 26-year-old Danielle Cohn, who participated in the Occupy Wall Street encampment, conducted a workshop on Occupy Accounting. She said the Occupy protests were a call to get involved.
"It's a platform for your message and the messages are worldwide…we're really encouraging people to reclaim their voices in this democracy, or in this republic."
Prisoners, activists bring attention to US criminal justice system
Occupy movements in different cities have taken on specific issues – from fighting evictions to challenging ordinances on free speech –  and today, across the country, events are taking place to bring attention to the nation's prison system. The US imprisons more people per capita than any other country, and the prison population is overwhelmingly men of color. The private prison industry has also been expanding, and along with it, laws aimed at putting more people behind bars. but the opposition to this system is growing, with many protests coming from inside the fortified institutions. The nationwide protest today, organized by the occupy movement and inspired by prisoners, attempts to address the harsh conditions and policies which have created mass incarcerations. FSRN's George Lavender reports on one of the events, taking place in California.
Voters in Latvia reject Russian language, but issue remains controversial
In Latvia, voters overwhelmingly rejected a referendum that would have made Russian an official state language alongside Latvian. Ethnic Russians in Latvia, who initiated the ballot, say they face discrimination in employment and in the criminal justice system because of language barriers. But despite voters' emphatic rejection of the proposal, language politics is set to remain a powder keg issue in the future. FSRN's Ben Seeder reports from Riga.
Anthony Shadid, award-winning journalist in Middle East, remembered for courage and inspiration
And finally, Anthony Shadid, the award-winning journalist who reported on conflicts and uprisings in the Middle East, was honored with a George Polk Award posthumously today. Shadid died last week apparently after an asthma attack, while covering the pro-democracy protests in Syria. In announcing the award, the George Polk Foundation said Shadid would be honored for his "extraordinary valor." Shadid won a Polk Award in 2002 and two Pulitzer Prizes, one for his coverage of Iraq, following the US invasion. His singular reporting brought the voices of residents who were often marginalized or caught up in regional violence. He also faced danger in his own reporting. In 2002, he was shot in the shoulder while reporting in the West Bank as a correspondent for the Boston Globe. In March 2011, he was kidnapped and beaten in Libya by forces of Muammar Gaddafi. In December 2010, Shadid spoke at the University of Wisconsin, Madison, where he graduated. He described how upon his recent return from Iraq, he struggled to explain his experiences to his young daughter.
"It made no sense, what I told her and she didn't really understand. In the end what I tried to convey to her were numbers – so many people died. But what are numbers really, but grounds for debate? In the end it's about stories. And if I've learned one thing, I think, in fifteen years of being a foreign correspondent, it's that only stories really matter."
Shadid, who was Lebanese American, and spoke Arabic, often brought stories that were rarely seen in Western media. In a tribute, the Arab and Middle Eastern Journalist Association said Shadid was not only a remarkable reporter but a "source of immeasurable pride for an entire generation of Arab-American journalists who found in [him] a mentor, inspiration and friend." Shadid died on February 16 while crossing the border from Syria to Turkey, according to the New York Times. He was 43.