May 4, 2012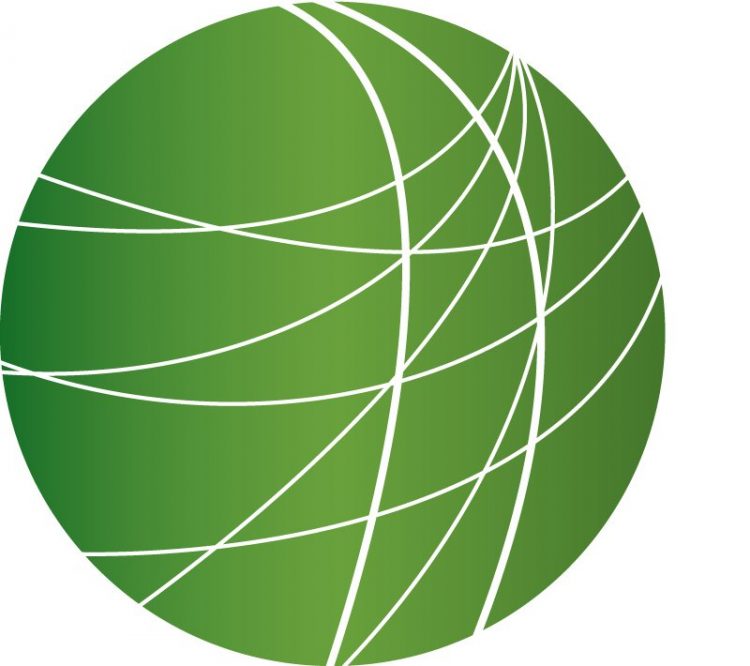 Attacks persists along Sudanese border despite UN deadline for end to conflict
Observers ready for parliamentary elections in Armenia
US Dept of Interior issues new guidelines for fracking
Libertarian Party seeks wider influence, and Super PAC money, in election race
HEADLINES
Final Japanese nuclear reactor goes dormant this weekend
According to Greenpeace, Japan will have a chance at a brand new energy framework beginning Saturday. The planned shut-down of the final reactor in the country could mean an end to its dependence on nuclear power and a future based on renewable energy. FSRN's Claudia Cragg reports.
Since the devastating earthquake in March 2011 and the subsequent Fukushima nuclear disaster, dozens of reactors all across Japan – including those not directly affected by the tsunami – have gone offline for maintenance and safety checks.
When the last of the 54 reactors switches off for maintenance, Japan will be without a single working nuclear reactor as power source for the first time in nearly 50 years. No reactor will be permitted to go back online until it passes stringent 'stress tests,' despite the fact that Japan depends on nuclear for a massive 30% of its power supply.
Among the critics of the total shutdown is Keidanren, the influential Japanese business lobby. And the Japan Institute for Energy Economics say the combined effect of total nuclear shutdown will cause national GDP to stagnate at just 0.1% growth this year.
But a recent poll indicates about 60% of the population supports a permanent nuclear shut-down. Claudia Cragg, FSRN.
Journalists march to protest targeted killings in Mexico
Journalists are marching today in Mexico City to demand the government investigate and punish crimes against media workers. Today's protest comes on the heels of a multi-victim homicide in Veracruz. FSRN's Shannon Young reports.
The remains of two active reporters, a former photojournalist and a newspaper administrative worker were found yesterday – World Press Freedom Day – tortured, dismembered and dumped in plastic trash bags in a canal in Veracruz. Relatives of two of the victims, Guillermo Luna Varela and Gabriel Huge, reported the two as missing Wednesday afternoon.
The third man, Esteban Rodríguez, had worked as a crime photographer for 5 years but left the profession last summer after the murder of two of key staffers of the regional Notiver newspaper. All three had expressed serious concerns for their personal safety in 2011.
The sadistic quadruple homicide came just five days after investigative journalist Regina Martinez was beaten and strangled to death in her home in the state capital of Veracruz. Shannon Young, FSRN, Oaxaca.
Violence surges in Nuevo Laredo, Mexico
Also in Mexico, at least 23 people were killed today in the border city of Nuevo Laredo. The bodies of 5 men and 4 women were left hanging from an overpass early this morning, along with a large banner accusing them of having ties to a car bomb that exploded there last week. By mid-day social media users were reporting another 14 bodies had been left inside of a vehicle and three coolers containing human heads were discovered near city hall.
White Plains officer won't face charges in controversial police shooting
A New York police officer will not be indicted in the shooting death of a 68-year old former-Marine.Officer Anthony Carelli shot Kenneth Chamberlain in his White Plains home last year after responding to a medical alert device accidentally triggered by the African-American man.Details of the case revealed that the officers who responded used racial slurs and that Chamberlain told them he didn't need assistance.Police say Chamberlain attacked them with a knife, leading to the shooting. Officer Carelli has also been linked to another police brutality incident with racial overtones.
Connecticut approves collective bargaining rights for home care workers
Late Thursday, Connecticut's General Assembly passed controversial legislation that will enable home care workers and daycare providers who are paid through state programs to bargain collectively over wages and benefits. FSRN's Melinda Tuhus reports from New Haven.
Last year Governor Dannel Malloy issued an executive order allowing both groups of workers, who are independent contractors, to join unions. Thursday's bill provides those workers the ability to bargain with the state for a contract.
Proponents argued that improving the wages, working conditions and training of these low-wage but essential workers would improve care for their clients. Cassandra Parkman, a home care worker from Manchester, celebrated the vote.
"We stand alone, we don't really have a voice and now we're able to come together and have guidance in how to get the things we need —  you know, health insurance, better living wages, to be able to support ourselves is something tremendous."
Some opponents said unionization would undermine the personal relationship between the giver and receiver of care, but a majority of home care workers and daycare providers voted to unionize. The bill includes a provision that clients may still hire and fire their caregivers, without a grievance procedure, due to the intimate nature of the relationship. About 11,000 workers will be covered after the governor signs the legislation. Melinda Tuhus, FSRN, New Haven.
FEATURES
Attacks persists along Sudanese border despite UN deadline for end to conflict
Tensions between South Sudan and Sudan continued today as both governments accused each other of launching attacks across the border.
South Sudan's army spokesperson Philip Aguer told the BBC that an aerial attack this morning resulted in civilian injuries.
"Twelve bombs were dropped by Sudan that wounded seriously a woman and a child…so we'll see if the international diplomacy will work this time with Khartoum."

A spokesperson for Sudan declined to acknowledge the attack at Lalop, but denied his forces shelling of South Sudan military across the border.
On Wednesday, the United Nations Security Council passed a resolution calling on both sides to end the fighting by today, calling previous attacks a serious threat to international peace and security. Both governments expressed support for the deal, which urges both sides to return to peace talks overseen by the African Union, but today's ongoing instability puts that in jeopardy.
The current fighting has risen lately over control of oil resources and disputed territory. The attacks have displaced thousands of civilians in the area and an estimated 15,000 people from South Sudan who have been stranded for months across the border are facing expulsion from a town called Kosti. Jumbe Omari Jumbe from the International Organization for Migration said Sudan extended a deadline for refugees to leave the area that was originally set for today, but thousands of people are still struggling to return to South Sudan.
"Most of these people, they are going to start their lives and they have taken everything with them, beds, chairs, a goat here, a cat there. Yesterday our representative in Khartoum met with the South Sudanese Ambassador in Sudan.  The government of southern Sudan has agreed to take responsibility of reaching the luggage to these people."
That's the UN's Jumbe Omari Jumbe speaking on Thursday.
UN High Commissioner on Human Rights Navi Pillay said today she would make her first visit to South Sudan next week to address the fighting's impact on civilians and human rights issues within the country.

Observers ready for parliamentary elections in Armenia
Armenia is holding parliamentary elections this Sunday and for the first time online tools, such as crowd-sourcing and social media, are playing an important role in the country's electoral process. Rights advocates say these and more traditional measures, like on-the-ground observers, are key to improving the democratic process. From Armenia, FSRN's MJ del Valle reports.
US Dept of Interior issues new guidelines for fracking
TransCanada officially resubmitted its application to the US State Department today to build a tar sands pipeline from Alberta to Nebraska, where it would connect with another line to the Texas coast. President Obama rejected the company's first bid last year, citing concerns from Nebraska landowners and activists about contamination of the Ogallala aquifer, among other reasons. TransCanada sought to redirect part of the route, but many groups in Nebraska and around the country say the new pipeline path poses just as much of a threat to the environment, and they'll continue to oppose the project.
Environmental advocates in Pennsylvania, Wyoming and other states are also pushing back on the expansion of the natural gas drilling process know as fracking, which some studies have linked to groundwater contamination and earthquakes. The Department of the Interior proposed new fracking regulations today to promote better safety and disclosure practices, but some corporations have called the rules burdensome and unnecessary, while environmental advocates say they don't go far enough. FSRN's Alice Ollstein has more, in Washington, D.C.

Libertarian Party seeks wider influence, and Super PAC money, in election race
The flood of Super PAC funding that is going toward the democratic and republican parties poses major challenges to libertarians and other third parties, as wealthy donors and corporations continue to flock to the two major parties.
Despite the obstacles, libertarians are finding ways to get their messages out and have launched their own Super PAC to try to compete.  From the libertarian convention in Las Vegas, FSRN's Leilani Albano reports.

Coloradans raise ballot concerns ahead of June primaries
In Colorado, government transparency advocates are raising concerns that general election ballots might fail to keep citizens' votes private. In dozens of counties, ballots could pose problems when it comes time to certify results. In 1964 the Colorado State Supreme Court voided an election because there were distinguishing numbers on ballots in violation of the state constitution. Watchdogs have filed a lawsuit in federal court to halt the use of these ballots, but the issue might not be resolved before the June primaries. FSRN's Jim Pullen has the story.