December 19, 2012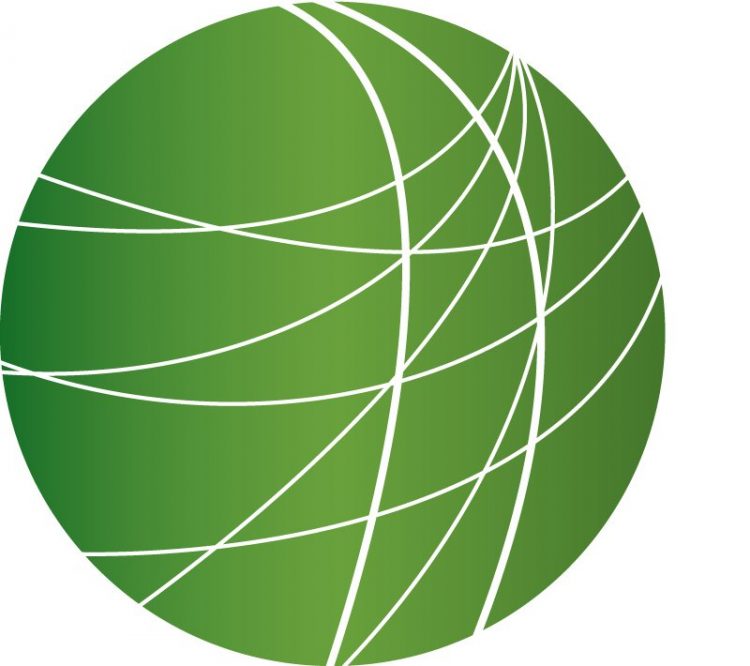 After Connecticut shooting, advocates propose changes to gun policy
UN suspends polio eradication work in Pakistan after killings
Israel's proposed construction in East Jerusalem, West Bank draws international condemnation
New York grandmothers end nine years of anti-war vigils
HEADLINES
South Korea elects first female president
South Korea has elected its first female president.  Park Geu-hye of the ruling conservative party won a narrow victory over her progressive contender.  But as FSRN's Jason Strother reports, many South Korean women say Park doesn't represent them.
Patk Geun-hye delivered a victory speech to supporters in downtown Seoul late Wednesday night.  The 60-year old defeated former human rights lawyer Moon Jae-in of the opposition party.  But in a nation where women still lag far behind men in economic and employment opportunities, Park is not seen as a feminist politician.  She is the daughter of the late South Korean dictator Park Chung-hee, who while revitalizing the nation's economy, also ruled with an iron fist.  Since entering politics 15 years ago, Park Geun-hye has never championed women's rights and has played down her gender.  It was only on the campaign trail that she pledged to work for women's interests.  She says she supports expanded social welfare programs.  She even says she wants better relations with North Korea.  Park will be sworn into office in February.  Jason Strother, FSRN, Seoul.
Russian parliament bans US adoptions of Russian children

The Russian lower house of Parliament today overwhelmingly passed a bill that would ban adoptions of Russian children by Americans.  The bill is considered a response to the US Magnitsky Act, which places visa restrictions and other sanctions on Russian officials connected with human rights abuses.  President Obama signed the bill last week.  FSRN's Ekaterina Danilova reports.
Twenty people were arrested outside Parliament this morning protesting the adoption ban.  Ahead of today's vote, more than 50,000 had signed an online petition opposing the bill.  Alexei Sergeev held an individual protest in St.  Petersburg today.  He said the ban's stated intent to protect children would actually endanger them.  "Looking at the statistics on adopted children, it shows that they are 30 times more often killed in Russia than those who are adopted abroad – in America or in the European Union."  Russia has a large population of children in orphanages, where conditions are often poor.  Americans adopt hundreds of children from Russia each year, but there have been several highly publicized cases of abuse.  The adoption ban is named after Dima Yakovlev, who was adopted by Americans and died of parental negligence in 2008.  The ban would negate a new adoption treaty between the US and Russia that went into effect in November.  The bill will now go to the upper house of Parliament for review, as part of a package of other measures in reaction to the Magnitsky Act.  Ekaterina Danilova, FSRN, Russia.
State Department officials resign over Benghazi failures

Three officials at the State Department resigned today after an independent review released yesterday found "systematic failures" in leadership and management surrounding the attack on a US consular building in Benghazi.  One of the officials who resigned had denied requests for increased security at the Libyan facility, according to CNN.
Texas farmer takes Keystone complaint to court

As construction continues on the Keystone XL pipeline, safety concerns abound. Inside Climate News reported on Monday that the pipeline's owner, TransCanada, would probably be unable to detect a leak smaller than 294,000 gallons using the monitoring technology they have proposed. Today in Texas, one landowner argued in court to stop the pipeline's construction on his biofuels farm. FSRN's Andrew Oxford has an update.
What exactly is going to flow through the southern portion of the Keystone XL pipeline? That was the question before Nacogdoches County Judge Jack Sinz today as lawyers for the pipeline's owner, Calgary-based TransCanada, faced off against local farmer Michael Bishop in East Texas.  Bishop is seeking a permanent injunction against the company to stop the pipeline from crossing his land. The biofuels farmer already sold TransCanada an easement on his property, but now he says the company lied about what exactly the pipeline would be carrying. Often called the "tar sands pipeline," the Keystone XL was initially designed to transport what the International Energy Agency calls unconventional petroleum from the tar sands of Alberta to refineries on the Texas Gulf Coast. Bishop is arguing that TransCanada informed him the pipeline would be carrying conventional crude oil. He's concerned the heavier form of tar sands oil would be more dangerous. Judge Sinz granted Bishop an injunction earlier this month, but then reversed his own decision on appeal from the company.  Andrew Oxford, FSRN, San Antonio.
In other Keystone news, Montana officials on Monday granted construction easements on state lands to TransCanada for about $740,000. The state's Land Board approved nearly 40 different easements, despite opposition from local environmental activists.
Orleans Parish School Board says no to creationism and "revisionist" Texas history guidelines

The Orleans Parish School Board has banned the teaching of creationism in its schools.  In a vote last night, it also decided it would not purchase text books with the "revisionist guidelines" prompted by the Texas Board of Education.  Because Texas is such a large purchaser of textbooks, publishers generally follow its editorial whims, selling those same books to other states.  Over the past few years, the Texas Board approved changes that whitewash issues such as slavery, call into question evolution and highlight the role of Christianity in US history.
FEATURES
After Connecticut shooting, advocates propose changes to gun policy
In response to the mass shooting in Newtown, Connecticut, the White House announced the creation of a new multi-agency task force today. Led by Vice President Joe Biden, it will develop proposals on several fronts, from gun control to mental illness to violence in the media, and present them to President Obama in January. Some Congressmembers are promoting ideas of their own, and say the willingness of some pro-gun lawmakers to consider more regulation indicates a "sea change" that could make passage possible in the next Congress. On Capitol Hill, FSRN's Alice Ollstein reports.
UN suspends polio eradication work in Pakistan after killings
The United Nations has suspended its polio eradication work in Pakistan. This follows the killing of at least eight workers involved in a three-day vaccination campaign that started Monday. Three were shot today near Peshawar, including one student who was in critical condition. Another group was shot at, but not injured. On Monday and Tuesday another six were killed in Karachi and Peshawar. Following the killings, FSRN interviewed one 17-year-old in Peshawar who preferred to remain anonymous. "I have been working as a polio eradication vaccinator for the last four years but I am extremely worried this year since many people have been killed who vaccinate children. I don't think I will be able to continue any more but it is hard for me because the WHO pays me. The amount is low but it helps me to support my studies but I will leave the job because of the fear."  As we go to broadcast, no one has claimed responsibility for the killings. Although militants have long condemned the vaccination program and have issued threats in the past, a spokesperson for the Pakistani Taliban told The Guardian his group was not involved.  Religious leaders have also opposed vaccination, preaching that it is a plot to sterilize Muslims and that those who refused it and died would become martyrs.  Additionally, the CIA's use of a fake vaccination campaign to find Osama bin Laden has strengthened many people's suspicions. And some are angered that police have threatened to jail parents who don't vaccinate their children.  Along with Nigeria, polio remains endemic in Pakistan and Afghanistan, and health experts say the two countries continue to "re-infect one other." the disease is spread person-to-person and after affecting nerves, can cause muscle weakness and paralysis. Pakistan had 56 cases this year, down from about 170 a year ago and 1,200 in 1997.  Fifty-six-year-old Naseeb Khan Afridi is from Bara Khyber agency. He is a tribal elder who supports the eradication of polio.  "We like peace in our area and peace and good health are important for people. I can't say anything about the people who refused polio vaccinations since I don't know their reason. No one in the tribal areas has refused vaccination when there was peace here. But now there is a war between the tribal areas and the government." Attacks on polio eradication efforts aren't new. Last July, a local worker was shot and killed in Karachi. Two other WHO workers supporting the campaign were shot and injured. Pakistani president Asif Ali Zardari condemned this week's attacks and ordered an investigation into the killings.
Israel's proposed construction in East Jerusalem, West Bank draws international condemnation
UN Secretary General Ban Ki Moon and members of the UN Security Council are calling for an end to Israel's new settlement construction. Fourteen of the council members said today the construction in East Jerusalem and the West Bank threatens a peace deal in the region. The sole exception on the council was the US.  Today, Israel approved the construction of 2,600 new homes in East Jerusalem in the neighborhood of Givat Hamato. This comes just two days after Israeli authorities gave approval to build 1,500 housing units in the East Jerusalem neighborhood of Ramat Shlomo and a week after Israel said it plans to build 3,000 new settler homes in the West Bank. The announcements prompted condemnation from the European Parliament. The US State Department called the construction in East Jerusalem a "provocative action." Palestinian leaders say they will try to block the moves at the UN or other international agencies.  For more, we're joined by John Quigley, professor at Moritz College of Law at Ohio State University and author of numerous books, including, The Statehood of Palestine: International Law in the Middle East Conflict and The Six-Day War and Israeli Self-Defense.
New York grandmothers end nine years of anti-war vigils
For the last nine years, a group of grandmothers in New York City has held anti-war vigils each and every week, but the peace group has decided to call it quits. FSRN's Linda Perry Barr attended their last vigil and brings us the history of their non-violent protest.