March 26, 2012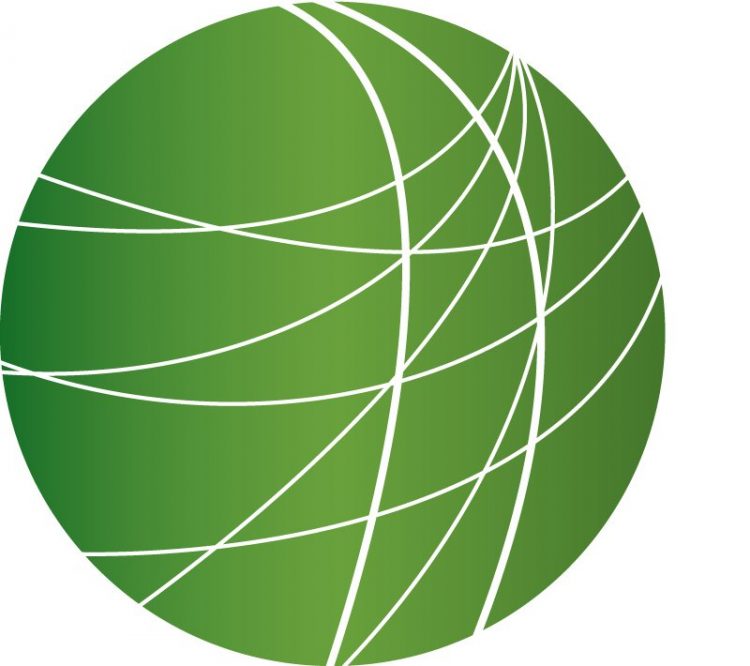 Supreme Court hears challenge to health care reform law
Georgia immigration bill would restrict forms of ID and access to education
Florida residents scrutinize gun law after Trayvon Martin killing
In New Orleans, rebuilding efforts move slowly in Lower Ninth Ward
HEADLINES
Turkey recalls ambassador to Syria; troops continue to shell Homs
In Syria, shelling continued in Homs and elsewhere today. The death tolls mounts daily, with dozens  more  people  reportedly dead Saturday, as many 70 Sunday. Turkey recalled its Ambassador to Syria, and its embassy in Damascus was shuttered. On Friday, the Department of Homeland Security granted  Temporary Protected Status to Syrians in the US, protecting them from deportation. Russian President Dimitri Medvedev met with former UN Secretary General Kofi Annan yesterday, and said his plan for peace is "Syria's last chance to avoid a bloody civil war." Medvedev was on his way to a nuclear summit in South Korea where ahead of the meeting, President Barack Obama met with Turkish Prime Minister Recep Erdogan, to coordinate "non-lethal" support for the Syrian opposition.
Two day nuclear summit begins in South Korea
The second Global Nuclear Security Summit officially opened today in Seoul. The main focus of the  2-day forum is safeguarding the world's atomic energy supply. Speaking on the sidelines of the summit, President Obama told North Korea's new leadership it must give up its nuclear weapons. From Seoul, Jason Strother has more.
Even though North Korea's nuclear weapons program has been left off the summit's official agenda, it was still clearly on President Obama's mind. During a speech at a Seoul university on Monday, the President addressed the Pyongyang government directly. "But by now it should be clear, your provocations and pursuit of nuclear weapons have not achieved the security you seek, they have undermined it." During separate talks, Obama also asked Russia's President Dimitry Medvedev and Chinese leader Hu Jintao for help in bringing North Korea back to denuclearization talks. Pyongyang recently announced that next month it will shoot a rocket into space.  Analysts say this is a long range missile test in disguise. Seoul confirmed today that the rocket is now on a launch pad. Washington officials say that planned food aid for the North cold be called off if the launch goes ahead. Jason Strother, FSRN, Seoul.
Free Tibet protest in India ahead of Jintao visit; one protester self-immolates
Chinese President Hu Jinatao is at the summit in Seoul. Later this week he'll be in India, where  hundreds of Tibetan exiles marched today; one man self-immolated. Bismillah Geelani reports.
President Hu Jintao is coming  the annual summit of the BRICS group in New Delhi. The group includes Brazil, Russia, India, China and South Africa and the discussions will focus on cooperation between the five emerging economies. But  Tibetan Refugees want to draw attention to what they call human rights violations in the Tibetan region of China. Nearly a thousand demonstrated near the Parliament house today. Tenzin Topdien is a member of the Tibetan Youth Congress. "Its China's policies that are solely responsible for the self immolations happening in Tibet since 2009 and we want to tell the world that we need your attention and we need your concern to solve the ongoing tragic situation in Tibet under the repressive Chinese rule." One of the Protestors in New Delhi today self immolated.  The police overpowered him, but he suffered serious burns and is in critical condition. In the last year, more than 30 Tibetans in China have set themselves on fire. Bismillah Geelani, FSRN, New Delhi.
Senegal's Wade concedes vote to President-elect Macky Sall
Senegalese president Abdoulaye Wade has conceded defeat in the country's presidential race. Alpha Jallow reports.
"Senegal's president- elect Macky Sall said his victory in the country's land mark run-off election yesterday marked a new era for the Senegalese people. In a nation- wide address, Sall hailed the  Senegalese people for exercising political maturity. His speech came few hours after Senegal's out going president Abdoulaye Wade called him to concede defeat but also to pray for him on his landslide election victory. The move came just hours into the counting of ballot after peaceful second round elections. Provisional unofficial results from polling centers give Sall almost 65 percent of the vote. The head of the ECOWAS and African Union observer mission, former Nigerian President Olusegun Obassanjo, praised the outcome of the polls as fair and transparent. President-elect  Sall got the backing of twelve opposition candidates in the nation's first contested presidential election. For FSRN, I am Alpha Jallow in Dakar Senegal.
South Osettia re-election heads to run-off
Georgia's breakaway region, South Ossetia,  held elections Sunday, the third time since November. Previously an opposition figure won the majority, but that decision was annulled in a controversial move that sparked widespread protest. FSRN's MJ Riquelme reports.
In yesterday's elections no candidate got an outright majority so a runoff will be held in two weeks. The contenders will be: former KGB chief Leonid Tibilov and human rights ombudsman Davit Sanakoyev. Tibilov, who got a 42% of the ballots, campaigned on an anti-corruption platform. Sanakoyev, the ombudsman, is a relative newcomer and is 35 years old. He polled nearly 25 percent. Both candidates are firmly pro Moscow and reject rapproachment with the Republic of Georgia which fought a brief war with Russia in 2008 after trying to regain the territory. Yet in this picture, there is someone missing: Alla Jioeva, who won last November's poll before the result was annulled by the Supreme Court in a decision that sparked great unrest. She to defy the court, but was hospitalized for weeks, allegedly against her will, until Saturday when she was released. She did not endorse any candidate but did encourage  South Ossetians to vote. MJ Riquelme, FSRN, Tbilisi, Georgia.
FEATURES
Supreme Court hears challenge to health care reform law
The US Supreme Court began hearing oral arguments today on the constitutionality of the President's Affordable Care Act. Some camped out all weekend long for a spot in the courtroom for this politically volatile case, but today's arguments avoided the more ideological aspects—and focused instead on whether the healthcare reform bill can even be challenged before it fully goes into effect in 2014. FSRN's Alice Ollstein was in the courtroom this morning, and files this report.
In the original version of this story, we inaccurately stated that the minimum coverage provision of the Affordable Care Act will go into effect in 2015. It will go into effect in 2014, and 2015 is the soonest it could be challenged, if the Supreme Court decides the Anti-Injunction Act applies.
Georgia immigration bill would restrict forms of ID and access to education
This week, Georgia lawmakers are expected to take action this week on a controversial anti-immigrant measure, called SB 458. The bill would ban undocumented students from attending public college and universities, and it would criminalize the acceptance of foreign passports as valid forms of identification. The Georgia bill is part of a broader effort to criminalize immigrant communities that includes measures in Alabama, Arizona, South Carolina and other states. Another law from Georgia, HB 87, was passed last year and currently faces legal challenges in a Federal Appeals Court. For more we're joined by Azadeh Shahshahani, national security and immigrants' rights project director for the American Civil Liberties Union of Georgia.
Florida residents scrutinize gun law after Trayvon Martin killing
Today rallies are taking place in cities across the US to mark one month since the shooting of Travyon Martin, the unarmed teenager killed in Sanford, Florida. On Saturday, about 1,000 people marched through Tampa's Al Lopez Park to support justice in the case. The crowd chanted "We are Trayvon" and "No Justice. No Peace." Many held signs and wore hooded sweatshirts similar to what Martin was wearing when he was shot. The alleged shooter, George Zimmerman, was not charged because he claimed self-defense under Florida's "Stand Your Ground" gun law. Seán Kinane from WMNF Community Radio asked rally participants whether they think Florida's gun laws need to be changed. Those were the voices of Florida residents J Redd of Ft. Pierce, Maranda Hill of Tampa, Ernest Hunter of Odessa, Nashon Shannon of St. Petersburg, Michelle Williams of Tampa, Will Munnerlyn of Clearwater, and Tampa residents Phyre White, Deborah Broxton, Tammy Williams, and Ed Narain. They spoke at what was called a "Million Hoodies March" in Tampa on Saturday.
In New Orleans, rebuilding efforts move slowly in Lower Ninth Ward
The Lower 9th Ward was one of the New Orleans neighborhoods most affected by flooding during Hurricane Katrina. Many of its pre-storm residents have not returned and the neighborhood faces continuing problems including a lack of school facilities, no grocery store and inadequate infrastructure. Local leaders and residents met over the weekend to discuss the state of the community and its rebuilding. FSRN's Zoe Sullivan has more.
The personal and political draw atheists to DC rally
Thousands gathered over the weekend in Washington DC in what was billed as a 'Coming Out' party for atheists. The Reason Rally drew a diverse crowd of individuals from across the country. Participants cited reasons both personal and political for their attendance. FSRN's Brad Kutner has the story.