June 29, 2012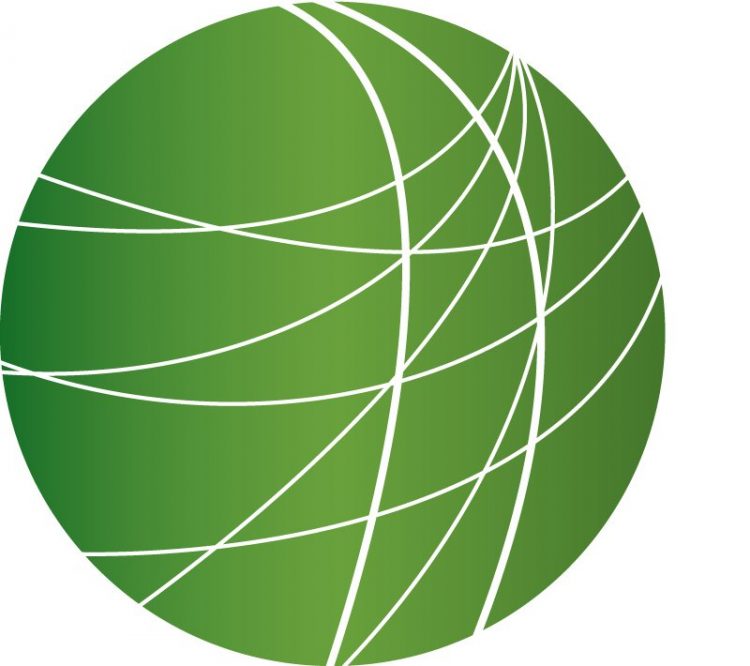 Congress crams through massive transportation bill, before many have time to read it
Student movement in Mexico sparks debate ahead of Sunday's Presidential election
Berkeley joins growing list of police departments acquiring armored military vehicles
Environmentalists step of pressure as Shell rigs set sail for Arctic drilling
HEADLINES
Activists on their way to Philadelphia for OWS and 99% Delegation meetings
Members of the Occupy movement have been making their way to Philadelphia for a five-day national gathering that begins tomorrow.  FSRN's Melinda Tuhus met one of those planning to attend. Her RV, plastered with signs and slogans, stopped in New Haven, Connecticut last night to rendezvous with local activists.
The RV's owner, Janet Wilson, lives in Washington State and said she bought the vehicle after she witnessed 700 protesters being arrested on the Brooklyn Bridge last fall. Standing at the back of the RV, emblazoned with the words "Occupy the Roads," she said although all the issues jockeying for attention may be confusing, people's concerns do shine through
"We don't want to be in a war; there's too much money in politics; our education system is weak at best, and, you know, the issues are there, and I felt obligated to do something."
She's traveled 15,000 miles so far, visiting 130 cities with Occupy movements and bringing the message of the 99 percent to people around the country.
New Haven Occupiers are joining others headed to Philadelphia for what's being called the National Gathering. Wilson is also a delegate to another Occupy event in Philadelphia from July 2-4 called the 99% Declaration, which aims to prioritize issues and send their top concerns to the White House. Melinda Tuhus, FSRN, New Haven.

States begin scramble to set up exchanges after Supreme Court health care ruling
Some states have been dragging their feet setting up state-run health insurance exchanges required by the Affordable Care Act. Many were counting on the Supreme Court overturning the individual mandate. But with the ruling yesterday, it's going to be a challenge to meet the deadline. This is the case in Maine, according to Jennie Pirkl of the Maine People's Alliance.

"Unless the legislature reconvenes for a special session this summer, I'm not sure how we're going to get an exchange up and running by the deadline, which is January first."
The decision means good things for people with disabilities. Susan Dooha with the Center for Independence of the Disabled in New York says the Supreme Court decision is a relief
"The Affordable Care Act provisions that address discrimination against people with disabilities; that require that health plans cover people with disabilities without higher premiums, even if they have a pre-existing condition — all of those things being preserved, that is fantastic."

Dooha is concerned about the portion of the ruling that says states can refuse to expand Medicaid coverage without federal penalty – even though the federal government would pick up the tab.
Civil liberties lawyer Lynne Stewart sentence upheld
A New York appeals court has upheld the 10 year prison term for human rights lawyer Lynne Stewart. She was convicted of providing material support to terrorists while representing an Egyptian client. Initially the court sentenced her to about 2 years in prison, but then a judge resentenced her to 10 years. Stewart argued the longer sentence was punishment for statements she said after being convicted, and a violation of her First Amendment rights
DC attempt to gain budget autonomy from Congress fails
Yet another attempt to win budget autonomy for Washington, D.C. from the Congressional appropriations process has failed. FSRN's Ness Smith-Savedoff has more in Washington
A set of amendments tacked onto a bill to give DC control over its local dollars sought to codify the existing ban on city-funded abortions, force the city to allow concealed handguns and honor out-of-state gun permits.  Another discouraged hiring practices that favor union membership.
DC Councilmember Tommy Wells criticized Kentucky Republican Rand Paul for insisting on the measures.
"And it's hypocritical to say, at the same Rand Paul says we need less government and more individual rights, but then to say that, 'except for when it comes to the 617,000 people of the District of Columbia' who should be equal Americans."

Unlike the Nation's fifty states, DC has to submit its annual budget for Congressional approval, a process which can last well past the start of the fiscal year. This forces the District to delay the start of new programs, and leaves it vulnerable to the will of lawmakers they didn't elect. Ness Smith-Savedoff, FSRN, Washington

Thousands protest restart of Japanese nuclear reactors
Thousands of people are protesting outside the Parliament in Japan today, just two days before the country is scheduled to begin restarting its nuclear reactors.  Officials shut them down for safety tests after the Fukushima disaster, and there were calls locally and internationally to keep them off.  But citing economic concerns, the Prime Minister announced the reactors would be brought back online.
NY Judge throws out Bhopal gas disaster lawsuit
A New York Federal Court has ruled against Bhopal, India gas leak victims in a case that asked for damages from an American company involved in the 1884 disaster. That plant was owned by Union Carbide, which is now owned by Dow Chemicals. FSRN's Salim Rizvi reports.
US District Judge John Keenan dismissed the lawsuit against Union Carbide Company and its former CEO Warren Anderson, saying they bear no responsibility for environmental clean-up or other pollution claims, as the company had sold off its holdings in the Indian subsidiary.
The lawsuit, filed by advocates for Bhopal gas leak victims, accused the company of causing soil and water pollution around the chemical factory.  Vinay Pandey is an activist with International Campaign for Justice in Bhopal.

"We are disappointed, but I want  to continue to fight against injustice.  We are going to file the second petition and hopefully things will turn around."
The victims' attorney says that the company own records contain ample evidence to find Union Carbide Company liable for damages. Salim Rizvi, FSRN, New York.

FEATURES
Congress crams through massive transportation bill, before many have time to read it
With many deadlines looming, the House of Representatives took up a massive bill today to reauthorize federal transportation funding for two years, keep student loan interest rates low for one year, and fund the national flood insurance program for five years. A conference committee made up of Democrats and Republicans finalized the text late last night, and many lawmakers are criticizing House Republican leaders for rushing the bill to the floor before they have time to fully read the text. And transportation advocacy groups who have sifted through the massive bill say important public transit, bike and pedestrian programs have been gutted, and are pushing members of Congress to reject the bill. On Capitol Hill, FSRN's Alice Ollstein reports.
Student movement in Mexico sparks debate ahead of Sunday's Presidential election
This Sunday, voters in Mexico head to the polls in a presidential election that has been shaken up in the last few weeks by student-led protests that are challenging the front-runner status of Enrique Peña Nieto. A victory for Peña Nieto, the candidate for the Institutional Revolutionary Party, or PRI, would mark a return to the executive office by the political party that dominated Mexican politics for more than 70 years. Andres Manuel Lopez Obrador, the former mayor of Mexico City and candidate in 2006, is also running and, according to polls, is considered the second place contender.
For more, we're joined by FSRN reporter Shannon Young. She's been following the race and joins us from Oaxaca.
Berkeley joins growing list of police departments acquiring armored military vehicles
A growing number of police departments across the country are building up arsenals of military equipment and many of them now own armored vehicles. But the latest jurisdiction joining that list might come as a surprise. The University of Berkeley, California – known as a center of anti-war activism –  will be sharing an armored personnel carrier with the city of Berkeley and adjacent town Albany, paid for by a grant from the department of homeland security. Fsrn's Judith Scherr reports.
Environmentalists step up pressure as Shell rigs set sail for Arctic drilling
This week the Obama Administration announced plans to expand offshore oil drilling in the Gulf of Mexico and the Arctic. The five-year plan includes 15 lease sales in six offshore areas. One area that's nearing drilling this summer is in Alaska's Arctic and it's headed up by oil giant Royal Dutch Shell. The move is being met by environmentalists determined to protect this natural resource. Greenpeace, the Yes Men and Occupy activists recently carried out an elaborate hoax at Seattle's Space Needle which generated a buzz and drew attention to deepwater drilling safety.  Now, a Greenpeace ship is headed toward the arctic to keep the pressure on shell. FSRN's Martha Baskin has more.