March 27, 2012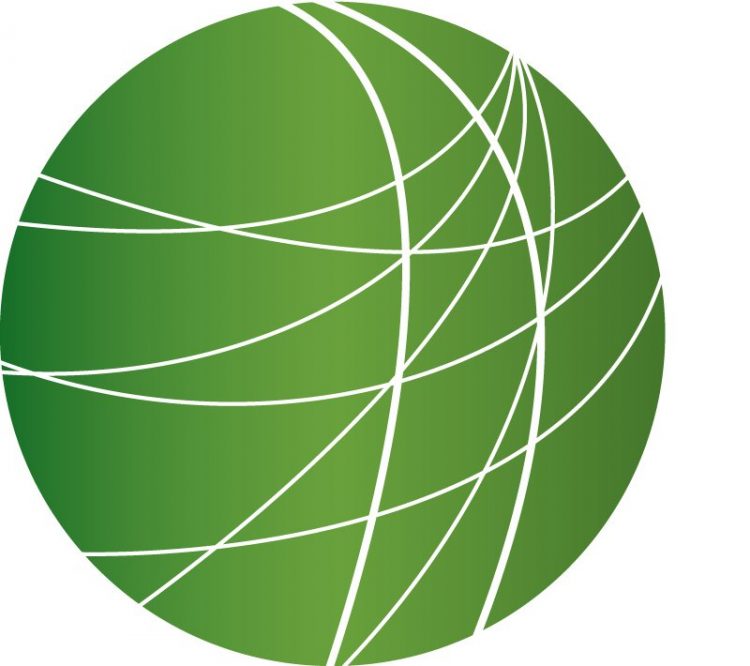 On second day, Supreme Court challenge focuses on health care mandate
Calls for investigation into Trayvon Martin killing spread nationwide
In Wisconsin, DA says homeowner will not be charged in shooting death of biracial man
At South Korea summit, some question deal to secure nuclear material
Programs in West Bank and Jerusalem aim to help Palestinian youth after prison
HEADLINES
UN says more than 9000 dead in Syria; Assad agrees to Annan peace plan
The United Nations now says that at least 9000 people have died during the last year of violence in Syria. Reports of violence and death continued today, despite an announcement by joint UN-Arab League envoy Kofi Annan that Syrian President Bashar al Assad has accepted a six point proposal for peace. Last year, President Assad pledged to UN Secretary-General Ban Ki-moon that he would halt the violent repression against protesters, and he also agreed to an Arab League peace plan – but never implemented it. Syrian troops reportedly crossed the border into Lebanon and fought with rebels taking refuge there today. And Assad visited the Baba Amr area of Homs that has been a focal point in the fighting. According to the Local Coordinating Committees, two of at least 20 dead across the country today were killed in Homs.
Greenpeace criticizes EPA proposal for carbon control from coal fired power plants
The US Environmental Protection Agency proposed new rules that would strictly limit green house
gas emissions from new power plants. The rules cover all new coal-fired plants built more than one
year after rule approval. The nationwide limits encourage capture and store technologies to cut carbon
dioxide output. EPA rules don't have to be approved by Congress, but Oklahoma Republican Senator
Jim Inhofe is already threatening to block the new rules. Public comment will he taken for 60 days after
the proposed ruled are published in the Federal Register. Greenpeace says that while the move to limit
carbon emissions by new plants is historic, they are disappointed that they don't cover biomass, they
don't take effect immediately and they give plants a ten year grace period in exchange for a 30 year
overall reduction. Greenpeace also takes issue with the use of carbon capture and storage, which the
organization calls "unproven technology."
Border clashes imperil Sudanese refugees; airstrikes hit South's oilfields
Officials in South Sudan say that Sudan's military bombed oil fields south of the border between the two countries early today. The airstrikes follow an air and ground incursion into South Sudan yesterday. Ground forces were later repelled by troops from the South. The United Nations says more than 16,000 people displaced by fighting in Nuba Mountains are housed in a settlement near the disputed Lake Jau area. The UN's Melissa Fleming says talks with local elders are underway to convince the refugees to relocate to a more secure camp. They say however, they prefer to stay face the dangers and be close to their communities back home in the Nuba mountains. They have agreed to relocate children so we do have quite a number of children who we've been able to relocate and also place in schools. UNHCR says they can't guarantee the safety of the refugees if they remain camped near a heavily militarized zone with recurrent fighting and bombing.
16 more dead in struggle between Maoists and paramilitary in India
In India today, 16 paramilitary troops died when their bus tripped a landmine. Dozens others were injured in the explosion attributed to Maoist rebels in the region. Jasvinder Seghal reports.
The blast coincided with the visit of the chief of India's largest paramilitary outfit, the Central Reserve Police Force. Officials say that the number of the dead and injured could increase owing to the high intensity of the blast. Today's attack is viewed as another attempt to build pressure on the Indian Government to release several Maoists prisoners.The rebels are also holding two hostages in the Indian eastern state of Odessa. Maoists are active in six Indian states and claim to fight for poor and landless tribal people. They allege that the Government extracts the area's precious mineral resources while not taking care of the local residents. The ruling party is seeking support for its move to set up a National Counter Terrorism Center. Jasvinder Sehgal, FSRN, India.
Vermont military academy observes Gay Pride week
Students at Norwich University are observing gay pride week this week. Two things make that out of the ordinary. Most Gay Pride events are held in June or October. But even more interesting than the date of the event is the fact that Norwich is a military Academy. The schedule for the week includes panel discussions as well as an open dance where same sex couples are welcome.
ACLU sues ICE for wrongful death of detainee
And the ACLU filed a lawsuit today in a Georgia Court on behalf of the widow of a man who died while in Immigrations and Customs Enforcement custody. Roberto Medina-Martinez dies from inflammation of the heart caused by a virus. If accurately diagnosed, the condition is often treatable. The lawsuit claims that Medina-Martinez was one of many ICE detainees who received inadequate healthcare at the Stewart Detention Center. The suit alleges wrongful death and seeks damages for Medina-Martinez' widow.
Amnesty International annual death penalty report
Amnesty International is out with its annual look at executions around the globe, the US is at number
five.
FEATURES
On second day, Supreme Court challenge focuses on health care mandate
It's the second day of Supreme Court hearings on the President's Affordable Care Act, and the nine Justices spent more than two hours debating what many consider the bill's central legal question: Does Congress have the power to compel nearly every person in the US to obtain health insurance? FSRN's Alice Ollstein heard this morning's arguments, and files this report.
Calls for investigation into Trayvon Martin killing spread nationwide
Across the country, demonstrations and vigils continue following the shooting death of Trayvon Martin, the unarmed teen visiting his family in Florida. One growing form of protest is wearing hoodies, the article of clothing Martin was wearing when he was killed. Others continue to circulate petitions, calling for a thorough investigation into Martin's death. Yesterday was the one month anniversary of the shooting in Sanford, Florida in which George Zimmerman, a self-appointed neighborhood watch volunteer, shot and killed Martin. In Detroit, NAACP President Dr. Wendell Anthony addressed the crowd.
"We come together with young people, old people, brown people, red people, all people, we have come together to say, no justice, no peace."
In Pittsburgh, Brittany Claud, student at Carnegie Mellon University, spoke at a rally sponsored by the Black Graduate Student Association. Claud connected the killing of Trayvon Martin to other incidents across the country.
"We fight not only for black people but for all people victimized by hate and the even more pernicious and deadly force of apathy…we mourn their deaths and also the very recent slaying of Rakia Boyd in Chicago and Shaima Alawadi in California, but we also stand firm in our conviction to fight racism to fight hate and to be honest with ourselves and others of the progress this country must still make."
In Florida, Reverend Jesse Jackson joined Martin's parents, other civil rights leaders and Congressmembers in the call for the repeal of the state's Stand Your Ground law, which police have cited as a reason for not arresting the shooter, George Zimmerman.
"Mr Zimmerman should be arrested, the law of stand your ground should be repealed, just as the voter ID law should be repealed for the same forces finance both of them. In a real sense, the blood of this martyr has illuminated the darkness and we shall maintain our vigilance and our action until justice is done."
Sound provided by the Orlando Sentinel website. The Sentinel also said it obtained a copy of a police report based on Zimmerman's account of the incident. According to the Sentinel, Zimmerman told police that Martin punched him and slammed his head into the pavement. Martin's mother, Sybrina Fulton, said: "They killed my son, and now they're trying to kill his reputation." Fulton and her husband are in Washington, DC where they're meeting with members of the House Judiciary Committee.
In Wisconsin, DA says homeowner will not be charged in shooting death of biracial man
Rallies have also been growing in a separate case in Wisconsin. On March 3rd, Bo Morrison, a biracial 20-year-old was shot and killed in the village of Slinger, Wisconsin. The killing has brought into question the state's gun rights law adopted last year, called the Castle Doctrine Law, which allows homeowners facing imminent danger to use deadly force. Some are also calling on police to release the full audio of the 911 call from early that morning. According to Politiscoop, the previous tapes had been edited and police now confirm that the shooter, Adam Kind, is heard calling Morrison an expletive on the tape before he shoots him. For more, we're joined by Bruce Vielmetti. He's a journalist with the Milwaukee Journal Sentinel and has been covering the case.
At South Korea summit, some question deal to secure nuclear material
In Seoul, South Korea, nations are wrapping up a meeting on nuclear safety by focusing on securing nuclear material. Attendants cite concerns of it falling into the hands of terrorist groups. But as FSRN's Jason Strother reports, despite an agreement to reduce highly enriched uranium, some question if the summit is really making the world safer from a nuclear attack.
Programs in West Bank and Jerusalem aim to help Palestinian youth after prison
Israel arrests and detains approximately 700 Palestinian children annually. This reality has forced Palestinians in the West Bank and East Jerusalem to develop programs to address the trauma these children exhibit when released from prison. FSRN's Jillian Kestler-D'Amours has more from Beit Sahour.